Autumn is one of the nicest times of the year, especially for a wedding. You might be thinking it's all about the long summer days for your wedding but don't discount the beautiful autumn months for your special day. There are lots of reasons to have an autumn wedding but one of our favourite reasons has to be the rich and textured autumnal colours. This season gives you a ready-made colour scheme instantly.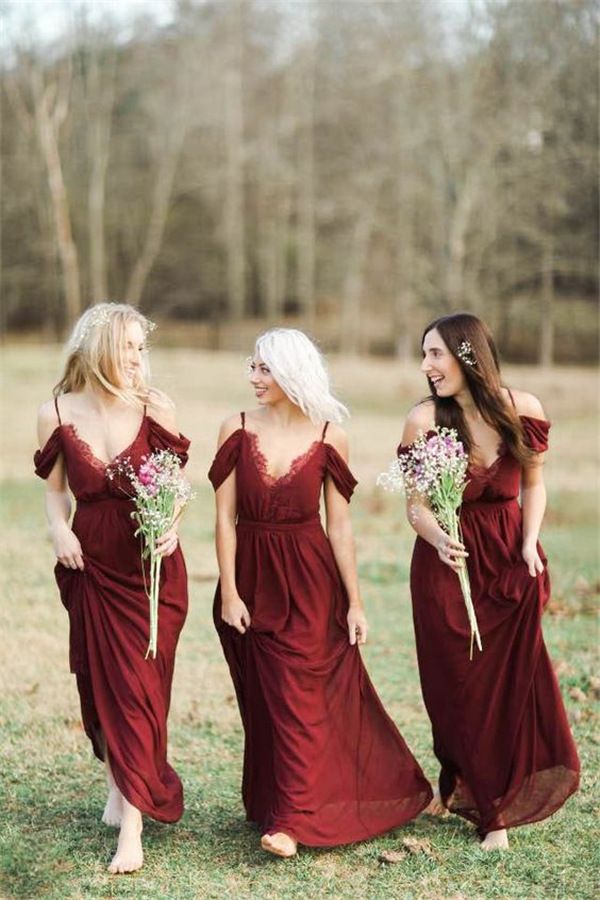 This colour scheme is the perfect way to incorporate gorgeously warm, ombre colours into your wedding, especially as the days get shorter and the evenings get cooler. Be sure to warm your bridesmaids in warm burgundy and amber colours and keep them warm with snug autumn wraps.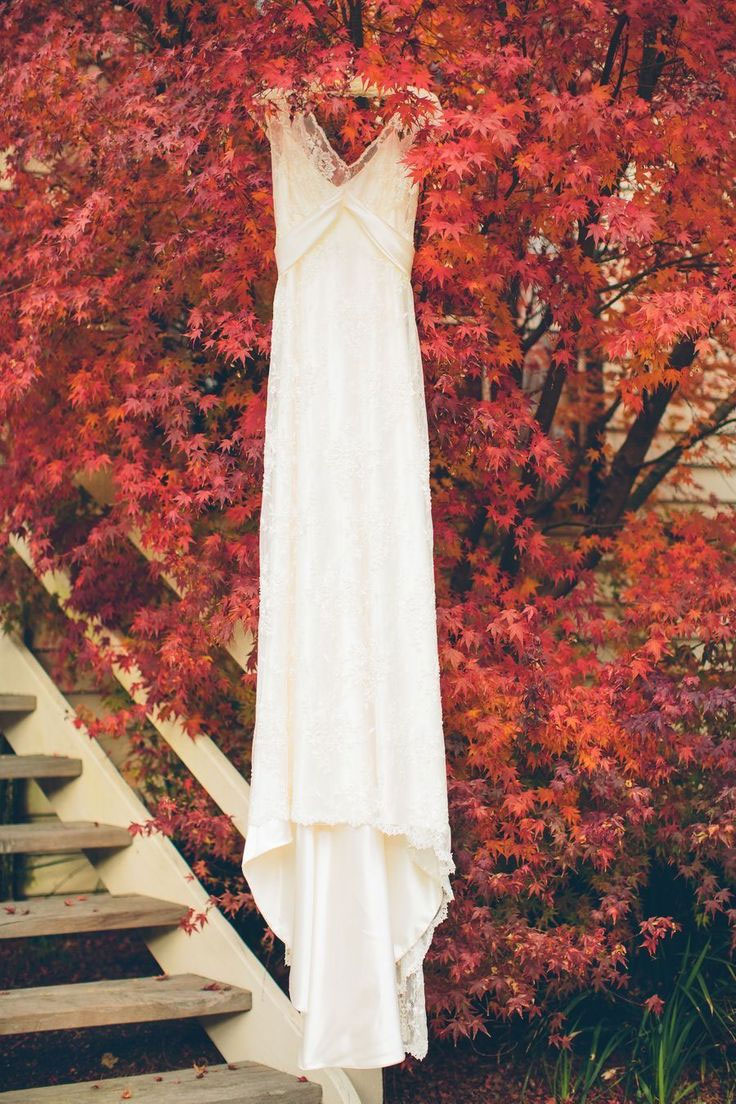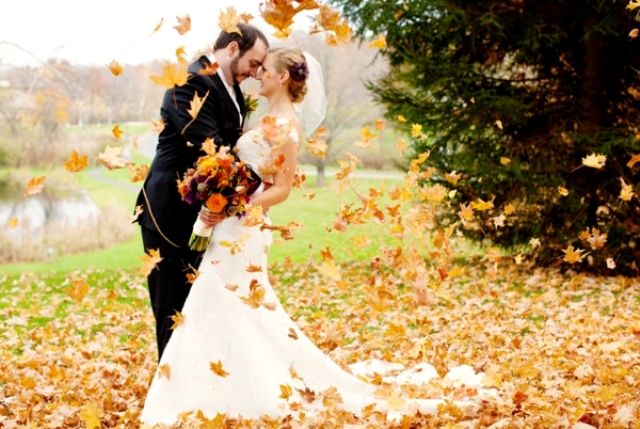 Use autumn leaves to your advantage on your wedding day, both as part of your décor and also as part of your stunning photography. Golden leaves in the wind for your wedding photographs are so colourful and romantic. You can also use them to decorate your place cards, invitations and tables to really set the mood and give you a natural, rustic vibe to your rich colour scheme.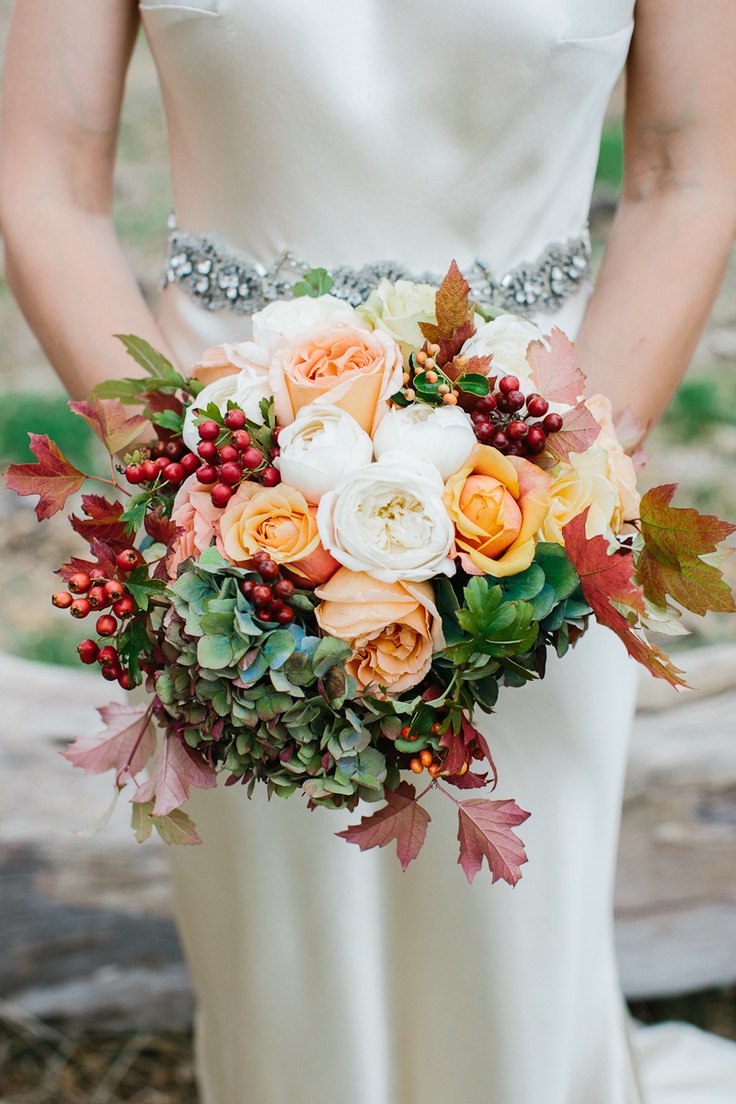 The key to this colour scheme is to balance the rich, bright colours with the dark, neutral shades. Don't leave your wedding looking too dull or brown. Instead, opt for the luxurious golds, deep burgundies and muted yellows to make this seasonal colour scheme come alive.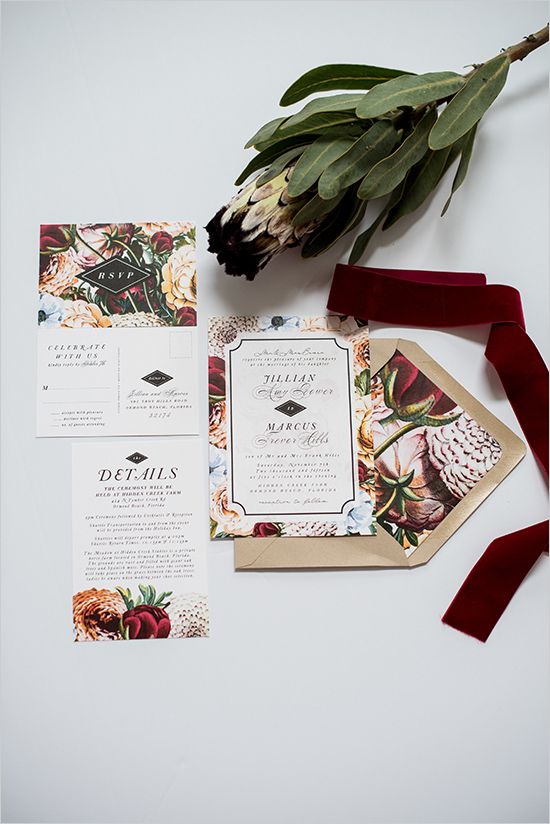 There are plenty of ways to make your autumn wedding feel warm and special and make your guests forget the summer in a nice, natural way.
Image credits: Bridesmaids: Jodi Miller Photography | Bride and groom: Deborah Zoe Photography | Stationery: Leah Dorr Photography