Looking for something a little unusual for your bridal bouquet? We've picked out a few of our favourite alternative bouquets for those brides who don't want to carry flowers down the aisle.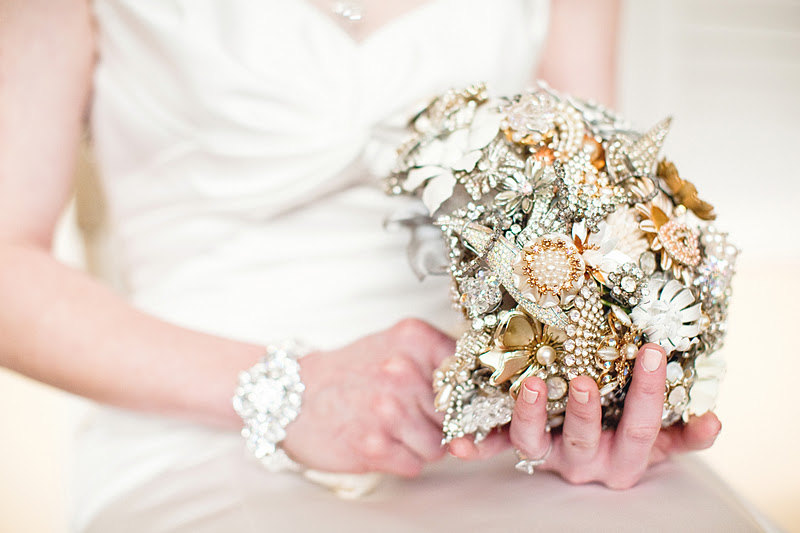 Paper bouquets
If you still like the look of flowers but don't want to actually carry real flowers then you might opt for paper flowers instead. Whether you have allergies or you just prefer the look of these quirky bouquets, there's a paper bouquet to suit every bride. You can opt for simple rose-like flowers like these blue ones, or you can go for pinwheel style paper blooms. There's plenty of room to add a personal touch to a paper bouquet. You can even get a paper bouquet made out of the sheet music to your favourite song, the pages of your favourite book or even your own vows.

Jewel-encrusted bouquets
If you're opting for an extra level of glamour and don't want to stop at your bouquet, then you can swap your real blooms for a sparkly, jewel-encrusted bouquet. These bouquets are made up of a series of broaches. Similar to the paper bouquets, the glitzy brooches can be in the shape of flowers to look like a bouquet of flowers or they can simply be an explosion of glitz and glamour in place of simple flowers.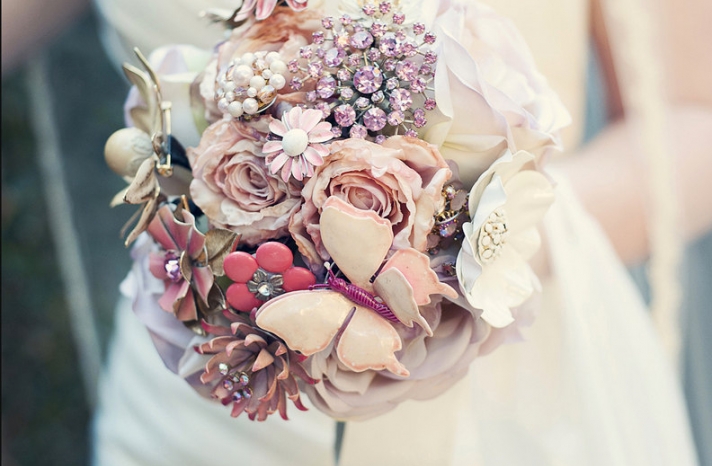 Other bouquets
For something completely different, you might choose to carry something unlike any other bouquet in keeping with the theme of your wedding. We love bouquets made of buttons, fake butterflies and even pine cones for an autumn or winter wedding. However, one of our favourite unusual bouquets has to be this gorgeous lemon and lavender bouquet. It's unique, sweet-smelling and perfect for a spring, summer or autumn wedding.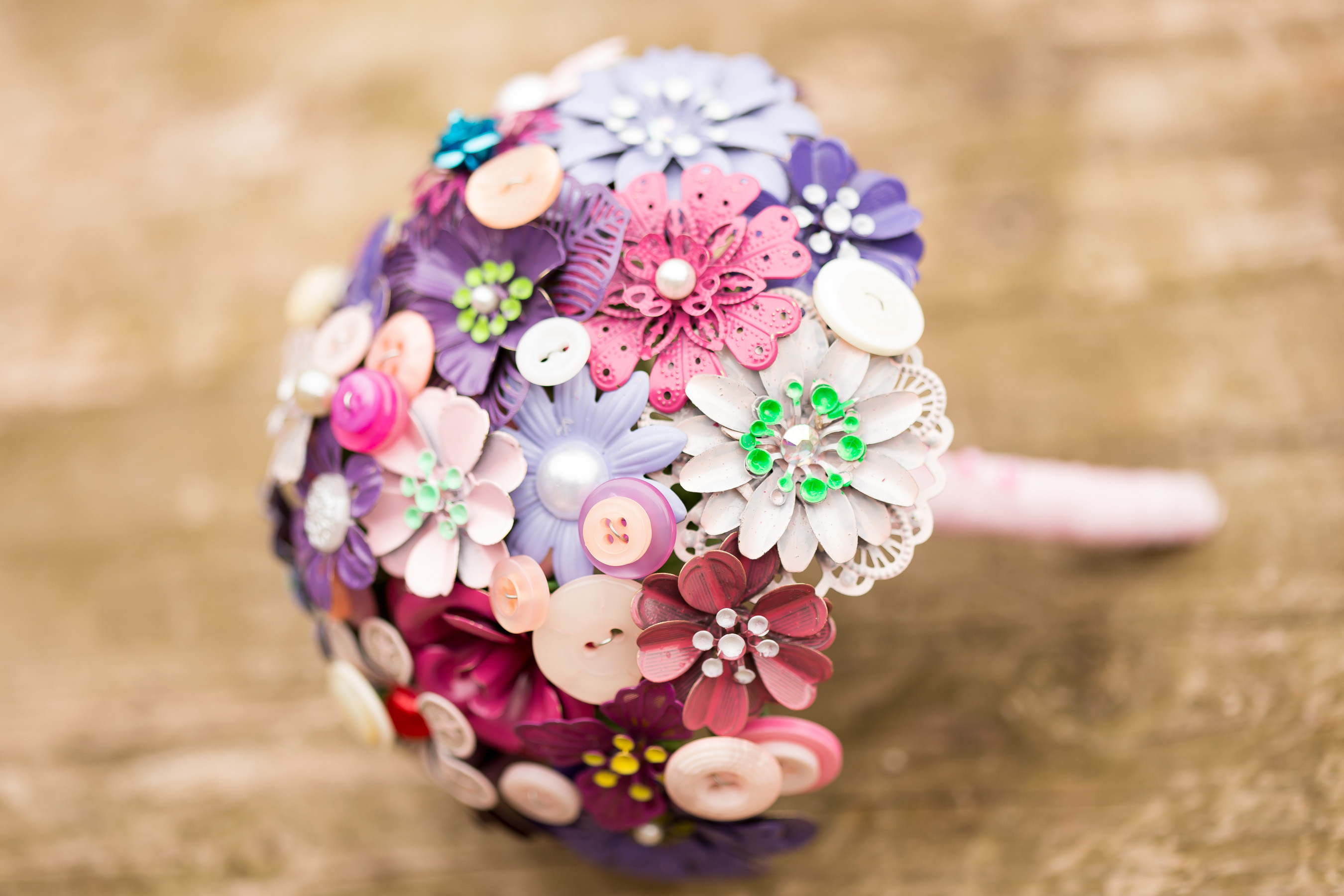 Image credits: Alternative bouquet: Christa Kimble via Ritzy Rose | Blue bouquet: Etsy | Pinwheel bouquet: Pinterest | Written paper bouquet: Rocketland Photography via Offbeat Bride | Pink brooch bouquet: Liv Collins Photography via Ritzy Rose | White brooch bouquet: Etsy| Amber brooch bouquet: Brooch Bouquets | Button bouquet: Pumpkin and Pye | Lemon & lavender bouquet: Jagger Photography