Depending on where you decide to have your wedding ceremony, you might want to decorate the aisle with a few details to make your wedding really personal and we have some gorgeous ideas to help you.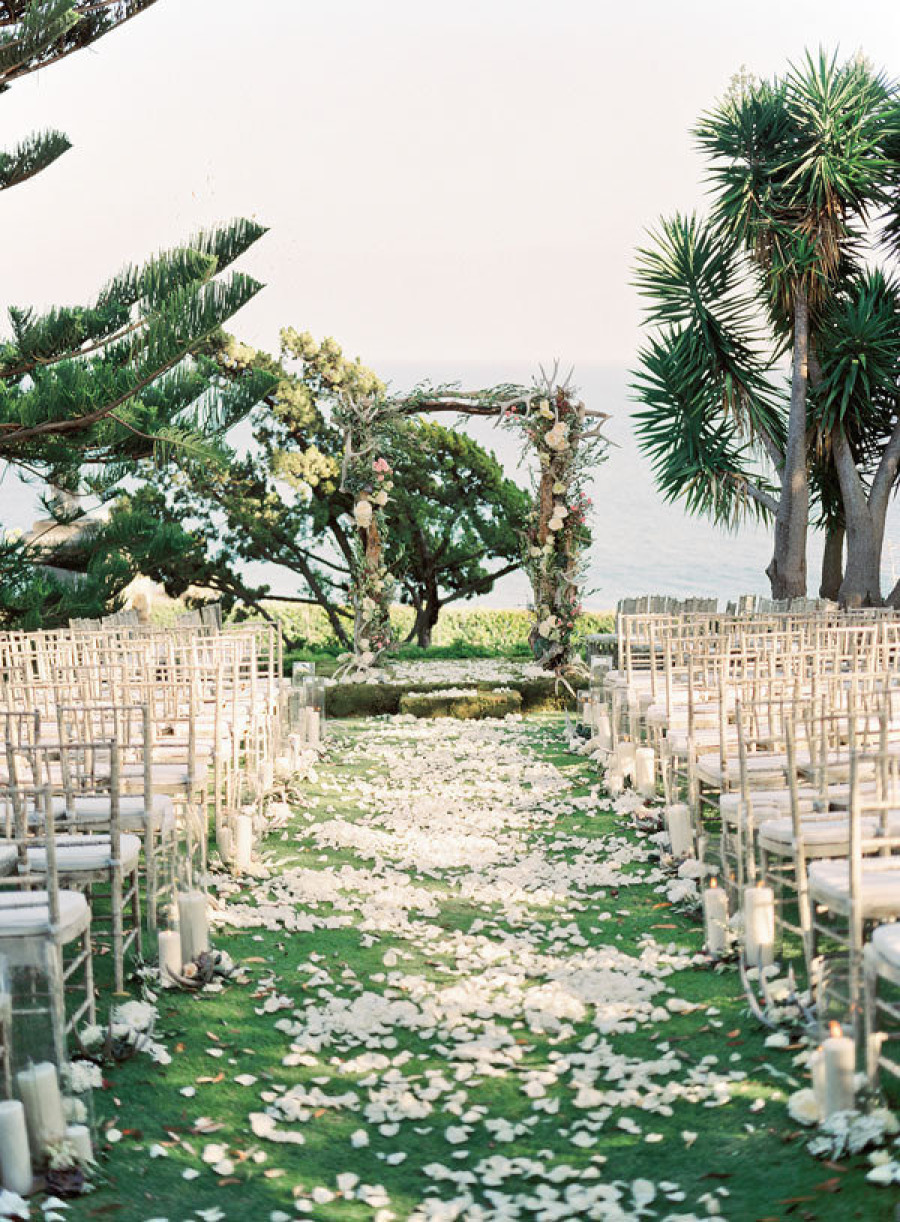 In the midst of summer (sunshine or not) we can't help but think about gorgeous outdoor ceremonies, and if you do decide to have an outdoor wedding ceremony then you'll need to decorate it accordingly, starting with the pews. Similar to indoor ceremonies, hanging little mason jars, flower bunches or lanterns from the outer chairs are a great way to line your walk. However, there's also the slightly quirkier option of lining your pews with something else, like windmills or bright paper flowers sticking up from the ground.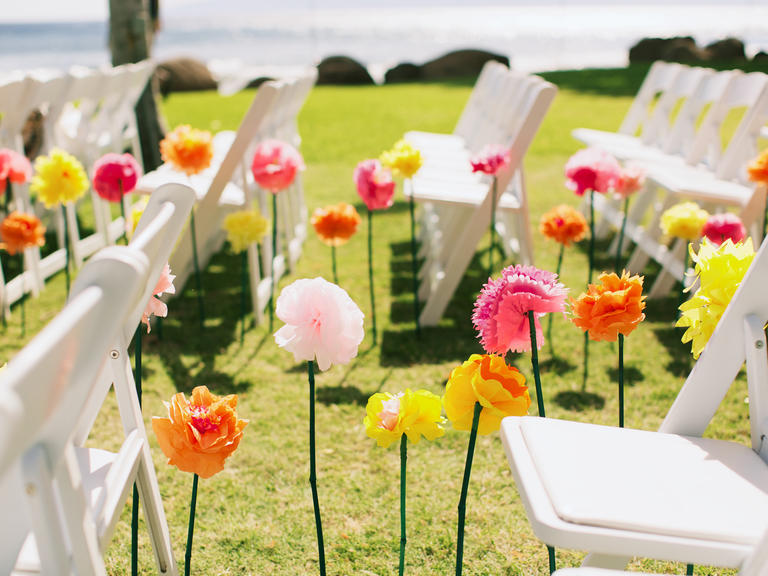 After that, you should make sure your aisle is decorated to make that journey up to your groom extra special. We love the rose petals idea. They can be spread out in a swirly, creative design, or they can just be put down like a carpet to take you to your new husband-to-be.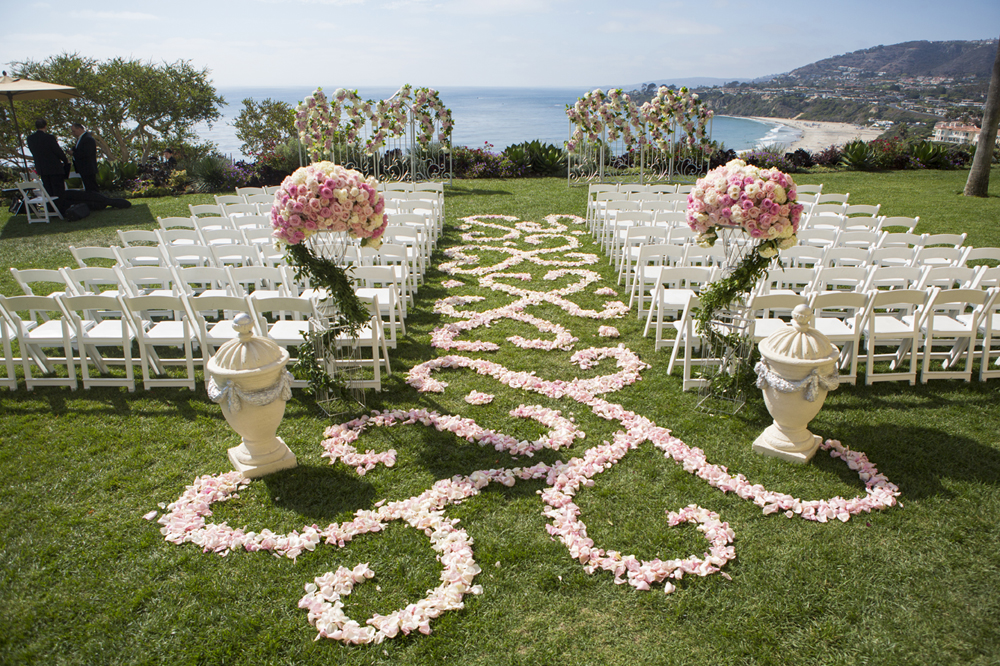 If you really want your walk down the aisle to shine, then ditch the rose petals in favour a glittering aisle of sparkles!
Even if you're not having an outdoor wedding ceremony, it doesn't mean you can't get creative with a personalised aisle runner for your wedding day. Why not have an aisle runner with your vows on it? Or perhaps your love story so that you can remind yourself of the journey it took to get to the top of the aisle.
Image credits: Aisle decor: Steve Steinhardt | Mason jar: Bridal Guide | Hanging flowers: Christina McNeill | Paper flowers: Wedd Book | Rose petal swirl: Christine Bentley Photography | Petals: Happy Wedd | Petal path: Wedd book | Glitter: The Lane | Gold glitter: Etsy | Vows: Tammy Horton Photography | Love story: Bridal Guide