Your wedding bouquet is possibly the most important accessory you will have on the day of your wedding. It's what you'll be carrying in front of your dress after all. There are hundreds of options available when it comes to the flowers and combinations you can have that will suit any style, theme, colour scheme and budget. However, if you're looking for those big beautiful wedding blooms (and are willing to pay that little bit extra) peonies are really a wedding favourite.
They're a summer specific flower, so if you're looking for these fluffy flowers in October, you'll be out of luck but they are the perfect flower for that summer wedding as they're in season from late May to early July, with big fluffy heads, rich petals and vibrant colours.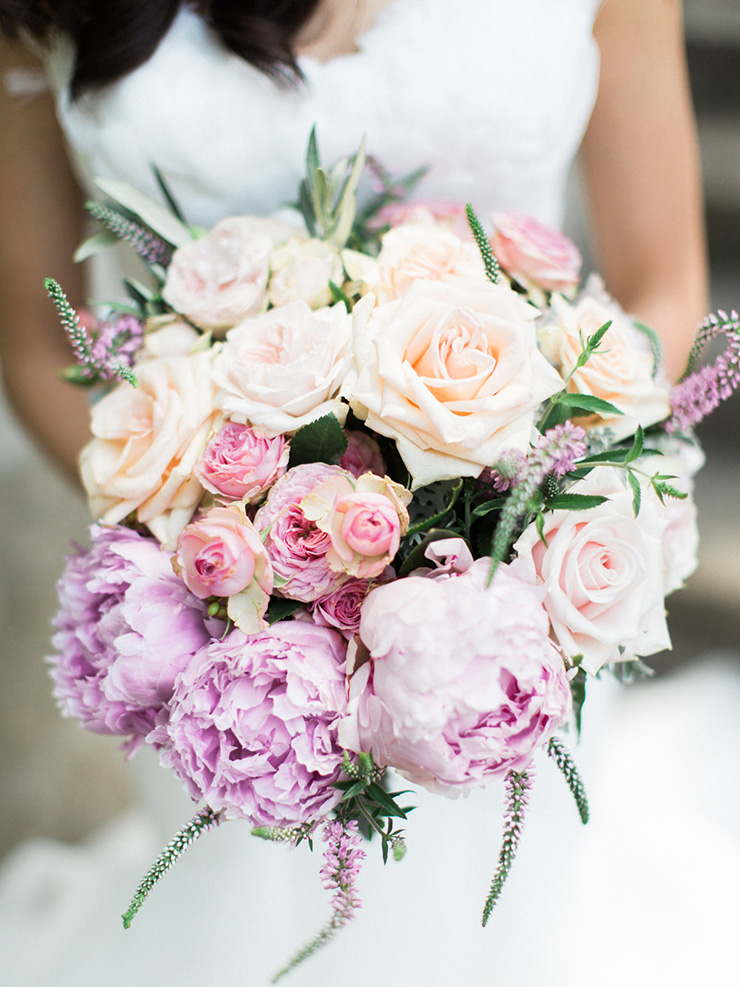 Advertisement
They come in all shades of pink and reds and are also available in white, cream and coral or pink. The good thing about pricey peonies featuring in your wedding bouquet, is you don't need many, and you won't even need to fill your bouquet with much else if you don't want to. You could simply let your peony bouquet shine all on its own.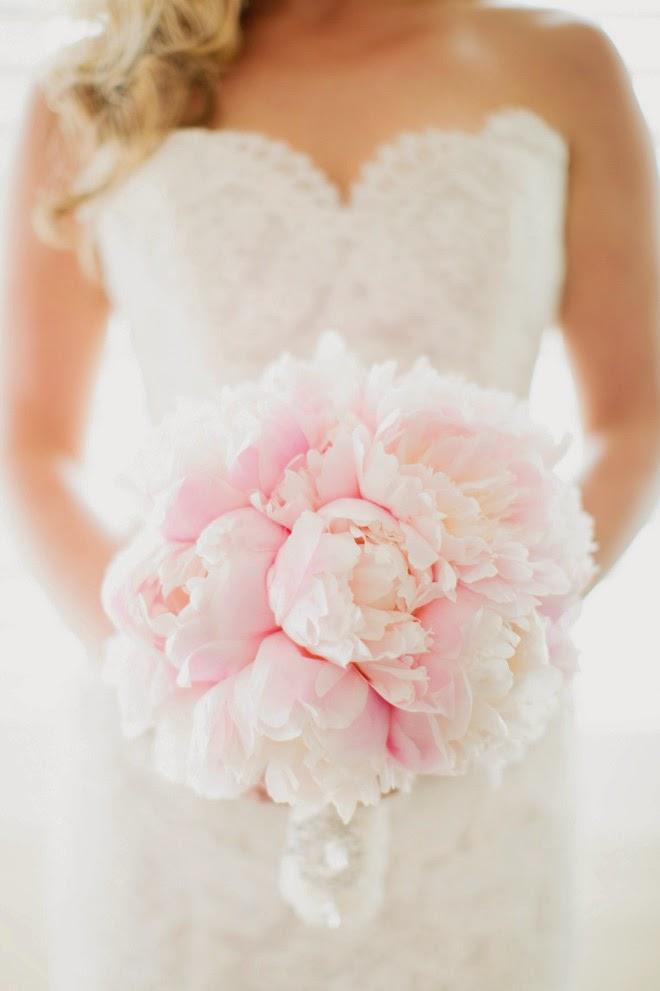 We love the power a single coloured peony bouquet offers, such as this stunningly bridal white peony bouquet, or a vibrant, bright pink peony bouquet like the one below.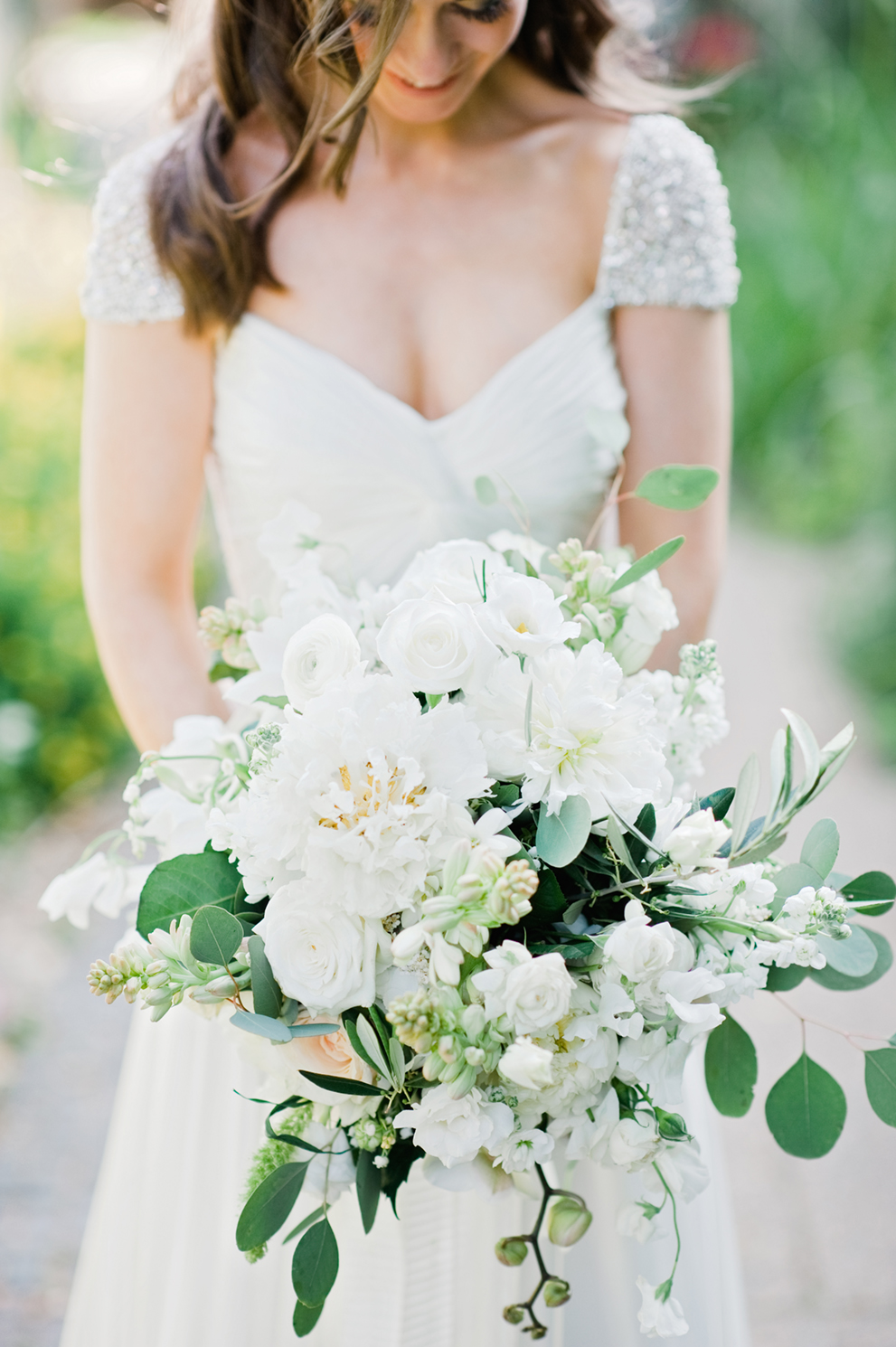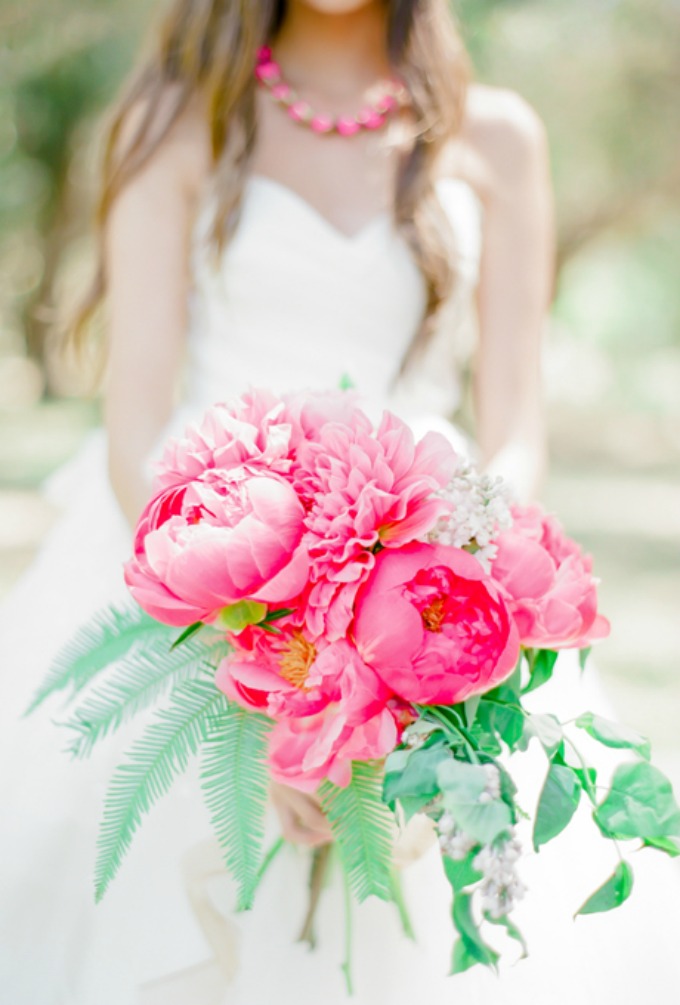 Howevever, mixing your peonies with other colours and even other flowers and greenery can really give your bouquet texture and depth, and depending on the tone you're aiming for with your wedding, you could create something truly rustic and natural.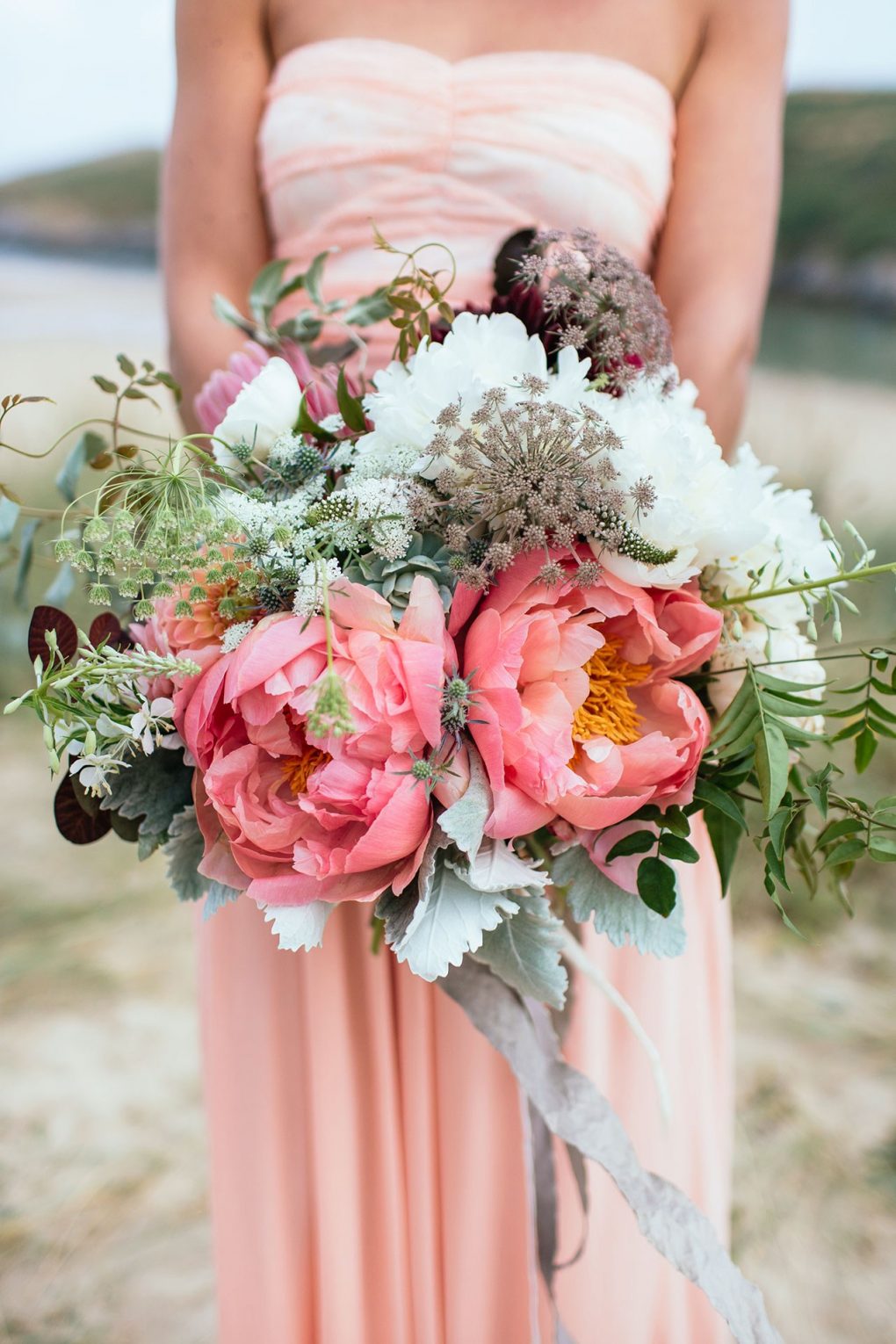 Advertisement
- Jenny Darmody
Image credits: Cream bouquet: Jen Huang | Cream & lavender bouquet: Byklyn View Photography | Bright pink peonies: Coco Tran Photography | Big peach flowers: Jennifer Xu Photography | Mixed bouquet: One Love Photography | Magenta flowers: Ashleigh Jayne Photography | Peach flowers: Alice Keeney Photography | Pink bouquet: Delbarr Moradi Photography | Lilac & cream: We Are Origami Photography | Red bouquet: Weddingomania | Peach & coral bouquets: Kate Stoops Photography | Pale pink peonies: Kelly Dillon Photography | Peach peonies with greenery: Jake & Necia Photography | Bright peonies: Kemper Mills Fent Photography | Rustic bouquet: Lauren Fair Photography | Big coral peonies: Sarah Falugo Photography | Small coral peonies: Marianne Wilson Photography | White bouquet: Dominique Bader Photography | Wild bouquet: Laura Murray Photography | Coral peonies: Lisa Lefkowitz Photography