Sometimes your sense of adventure and intense desire to travel can take over your life, and that's ok. Especially if your other half feels the same way. The most exciting part of the planning process for you two might be deciding where to go on your honeymoon. However, that doesn't mean you have to ignore your wanderlust side for the actual wedding. There are some great ways to show off your love of travel in your wedding before you jet off.
One of the best ways to introduce some travel decor into your special day is to play around with the stationery. Starting with the invitations, they can easily be designed like maps or perhaps even give your guests mock 'boarding passes' for your special day. Upon arrival, they might be able to find their table with mock luggage tags, or if you're thinking of favours, you might invest in some real ones for your guests to take home and keep.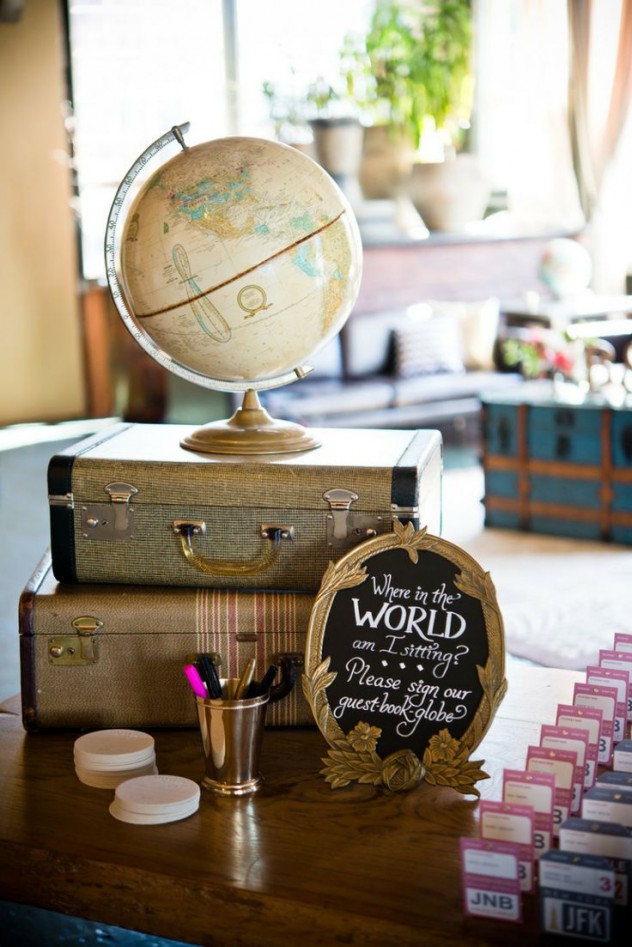 You could also name your tables after places you've visited together or places you plan to visit. For an added personal touch you could even add a story behind the place in question about when you went there so your guests get to know you and your travel side better.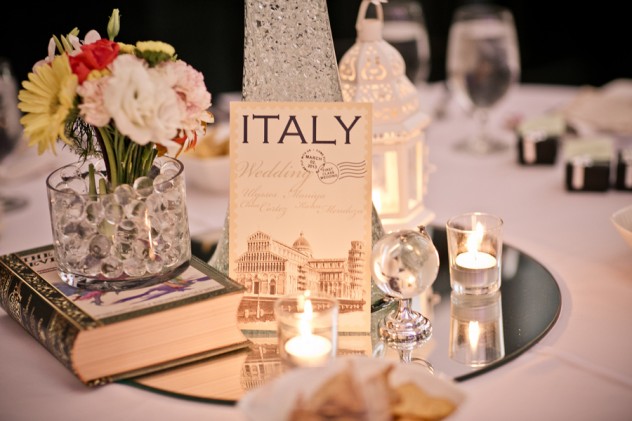 And don't forget your guest book. Instead of a standard book, you could turn your guest book into a globe and have your guests sign anywhere, or perhaps a country or place they'd like you to visit on your future travels. Don't forget to fill them in on how you got on when you actually do travel there!
Image credits: Stationery: Pinterest | Luggage tags: Pinterest | Table names: Eat Travel Love | Cards: Pinterest | Confetti: Etsy | Suitcases: Pinterest | Globe: Pinterest | Mail box: Wedding Elation | Signs: Pinterest | Cake: Apryl Ann Photography via Ruffled