One of our favourite things about weddings is the fact that they can be completely unique to each couple. Inject your personality, your love story, and your hobbies into your wedding and share it with your nearest and dearest. One of the best themes to add to such a happy occasion is definitely music. For musicians, singers, or just lovers of song, a musical-themed wedding is a great celebration for everyone who attends. After all, who doesn't love music?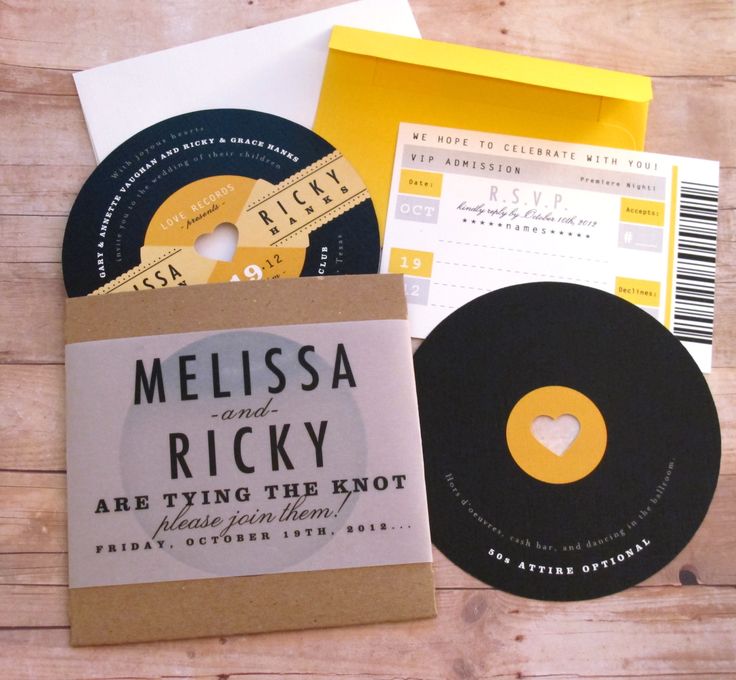 There are plenty of ways to kick off your musical-themed wedding in the form of save the dates, invitations, and RSVP cards. Make your invitations look like VIP concert tickets, or send out these clever 'record' save the dates. Don't forget to ask your guests for a song request to add to the DJ list on the night. It's also guaranteed to fill the dance floor quickly when your guests here their own song come on.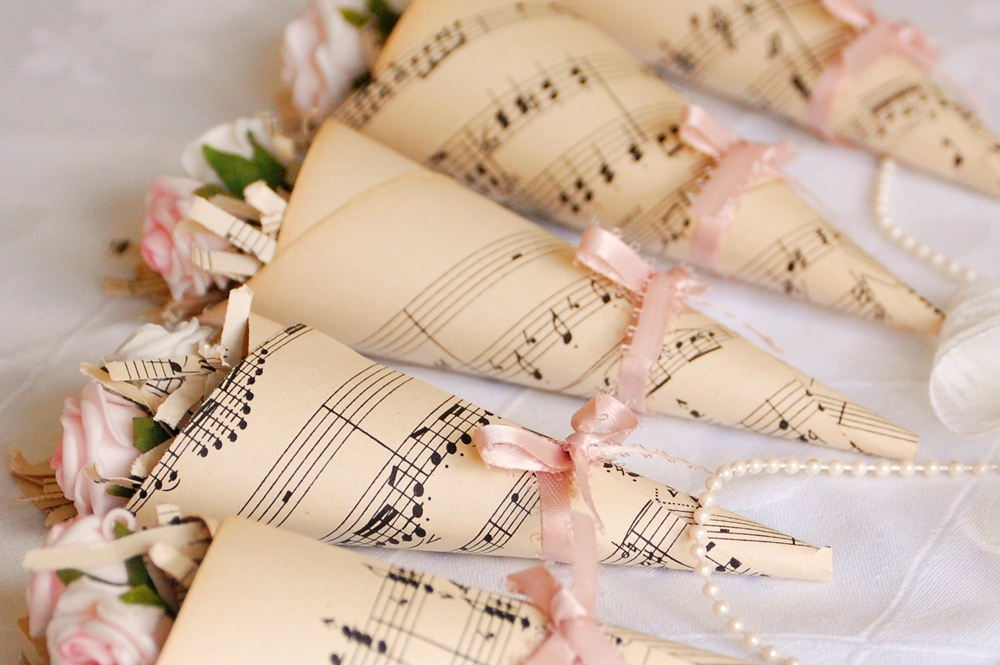 Aside from the obvious carefully selected ceremony music, band and DJ to entertain your guests for the evening, there are other ways to put music into your wedding. Sheet music paper is easily incorporated into weddings, from music notes hanging from the ceiling, to paper bouquets or boutonnieres made of sheet music. If you're getting them specially made, you might even choose your song as a couple or perhaps your first dance song.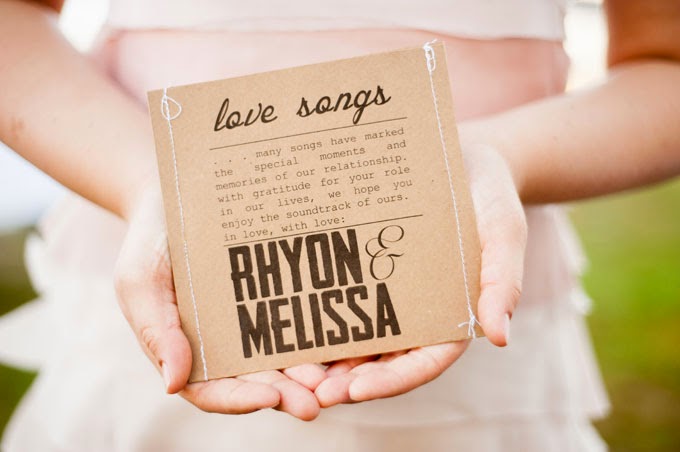 Don't forget to send your guests home with a piece of your wedding and a piece of yourselves in the form of the perfect music themed wedding favour. A handmade personal favour is always better than something generic, and what better way to finish off your music themed wedding than to give your guests a mix CD of your favourite songs. They don't even have to be love songs, simply your favourite songs both as a couple and some individual choices. That way, your guests always have a CD of songs to remind them of your fabulous music-filled day.
Image credits: Invite: Pinterest | RSVP: Pinterest | Favours: Pinterest | Confetti: Project Wedding | Chairs: Wedd Book | Centrepiece: Pinterest | Guest book: Bespoke Bride | Cake topper: Pinterest | Records: Rock N Roll Bride | CD: Everything Etsy