Having a themed wedding is a sure way to give it that exclusive and individual vibe that every bride loves. One of our favourite themes at the moment is the strange and wonderful Alice in Wonderland idea. A beautiful mix of classic elegance and whimsical character, this theme can truly bring the fairy tale to life.  If you're thinking of having an outdoor spring and summer wedding, why not have an eccentric tea party for you and your guests to enjoy.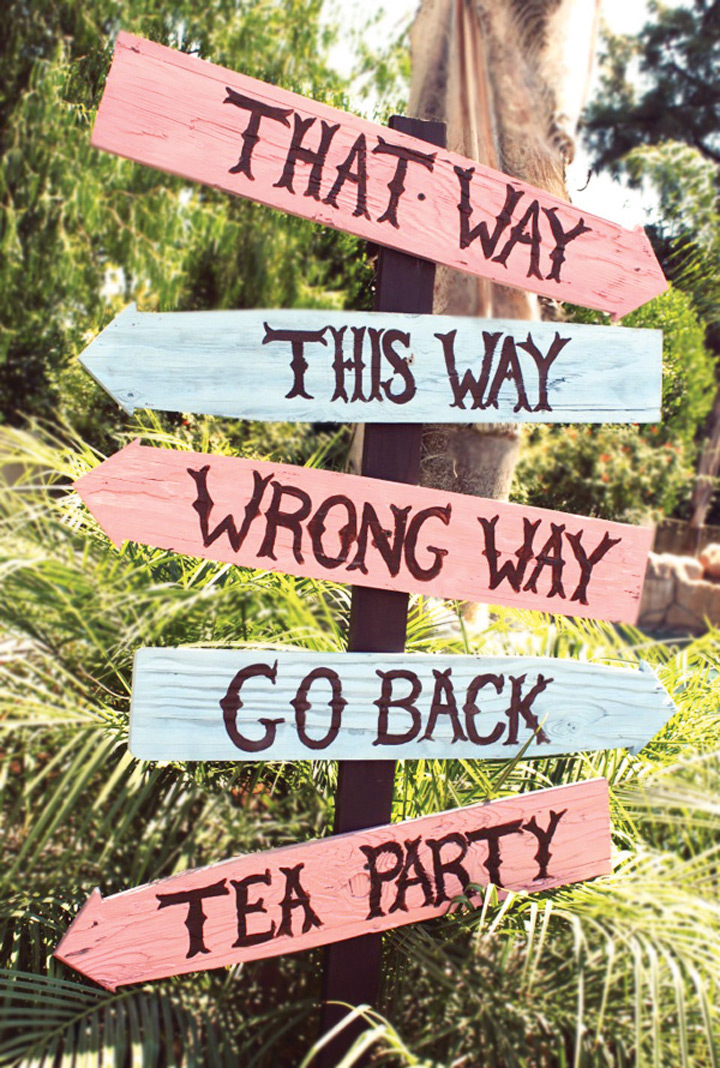 There are plenty of cute and quirky ways to can incorporate this theme into your special day, and remember all the delicate details can make a big impression on your friends and family.  From your Queen of Hearts invitations to your tea party table settings, you'll bring this theme alive in no time. If you crave a relaxed yet magical mood on your wedding day this theme is perfect for you.
Keeping the Alice in Wonderland theme blooming while also maintaining the sophisticated and tasteful ambiance you desperately desire is easy with this theme. Subtle hints, from your place cards to your flowers, can give your wedding day that charming and quirky atmosphere you crave. This enchanting theme works best using pastel colours, creating a soft and girly ambiance.  Why not use a topsy turvy teapot for your centrepiece or some delicious cupcakes as finger food?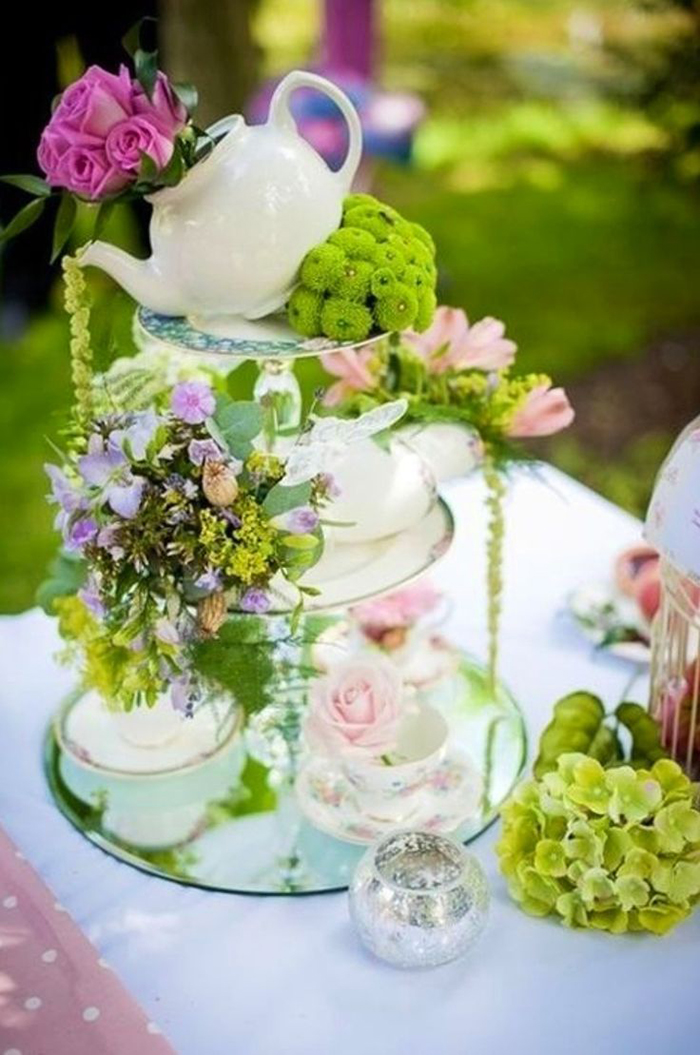 Remember to have fun with your theme, getting your guests involved in a mad hatter competition is a great way to get the party started. There's something undeniably enchanting about Alice in Wonderland, so try and create a literal wonderland by using clocks for decorations, Pimms in pretty teacups for refreshments and colourful picnic rugs for lounging. Finally, if you're willing to go all out, why not incorporate this theme into your wedding dress. Pretty Alice in Wonderland type dresses are perfect for a tea party occasion paired with a quirky head piece or hat.
- Jenny Mooney
Image credits: Invite: Zazzle | Garden party: Amelia Luput Photography | Clocks: Celebrate & Decorate | Signs: The Party Connection | Picnic: Summer Solstice Wedding | Drink me: 5ive15ifteen Photocompany | Couple: Braedon Flynn Photography | Teapot: Chris Milner Photography | Cake: Jamie Bakes Cakes