Some of the best weddings are born from some of the most unusual ideas. We've rounded up our 10 favourite quirky ideas to incorporate into your wedding to make it fun, unusual and very memorable.
Unusual signage
We're a massive fan of wedding signs, especially when they provide your guests with entertainment as much as they are information. Whether it's an expression of 'mutual weirdness' or just explaining what will happen to criers, they really make a wedding unique.
Hangover kits
The perfect way to finish off a night of fun and dancing is to leave your guests with a little recovery help the next morning. Turn your wedding favours into mini hangover kits to help your guests who had a little too much fun at your wedding. Check out more useful favours here.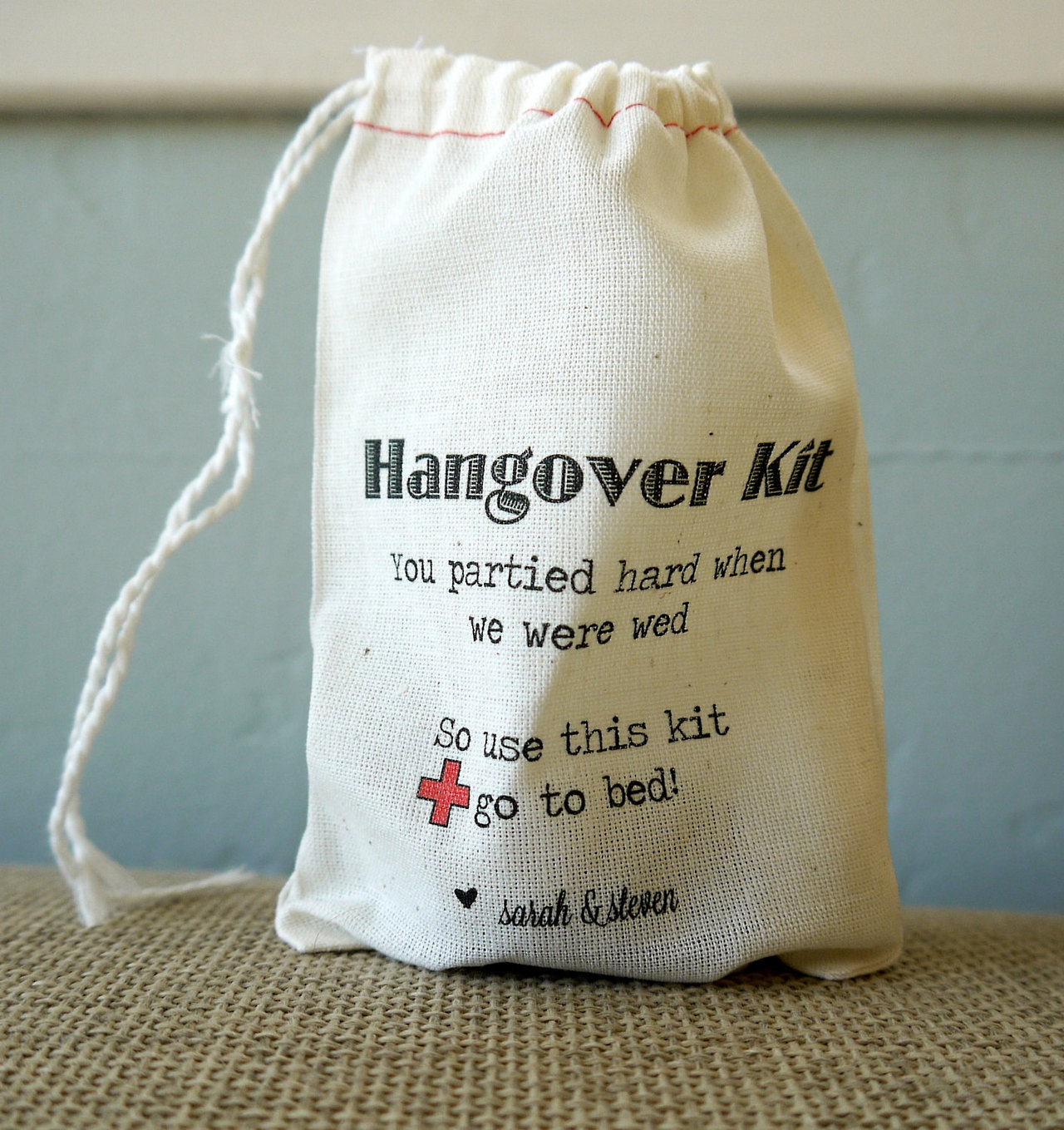 Kids' entertainment
It's a very personal decision to have children at your wedding or to have an adult-only event. However, if you do decide to include children in your special day, make sure you consider including something to keep them entertained. It's good to include them, but it can be a very long day without some extra entertainment.
Bouncy castle
This could be the perfect way to keep the kids entertained, but a bouncy castle doesn't just have to be for the kids! Take yourself and your guests back to their childhood days and enjoy an adult bouncy castle, but if you do have children there, make sure you give them a turn.
Creative lighting
The lighting of your wedding doesn't just have to be mood lighting and a spot light for the first dance. Spell out your love with unusual, creative lighting to make your wedding extra special.
Video booth
The photo booth has become a normal addition to any wedding, and the perfect way to give your guests an extra bit of entertainment. Not to mention all the funny photos you'll enjoy afterwards. But you could also take it one step further with a slo-mo video booth for something unique.
Funny advice cards
The standard 'wise words' are a great way to get your guests involved and even more fun to read on your first anniversary, but you can also make them unusual and funny. Ask your guests to name your first pet, or guess the sex of your first child, or ask them to give you a 'sunny day' date idea. The advice prompts are endless.
Paper flowers
For some unusual and unique beauty opt for some paper flowers to decorate your venue, or bring a bouquet of paper flowers up the aisle in lieu of the usual floral bouquet. You can order custom-made paper bouquets from your favourite book to make it extra special.
Food trucks
Keep your guests well fed throughout the evening and long after the meal with a wedding food truck. The ideas are endless, from pizza or chips, to ice-cream and even afternoon tea as a reception idea before the meal.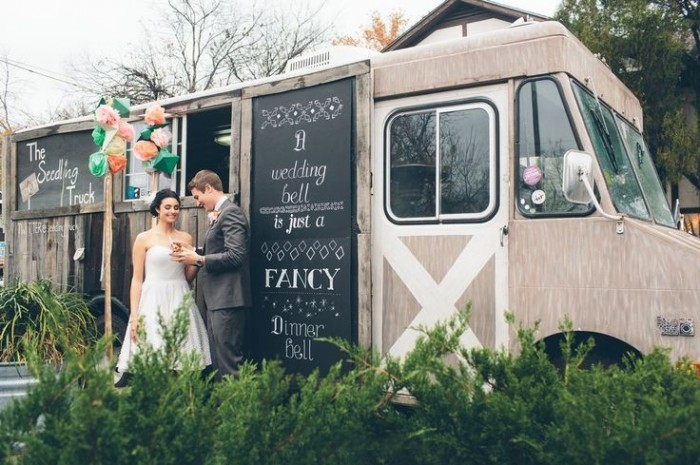 Trash your dress
To finish off a truly unique and unusual event, why not say goodbye to your dress in style? Trash the dress is not for everyone, and for those who still want to use it for something else or give it away, it is possible to invest in special chalk or paint that washes out. For those who want to embrace the trash the dress trend without trashing THE dress, you can always invest in a little white dress especially for it. It makes for some fantastic photos.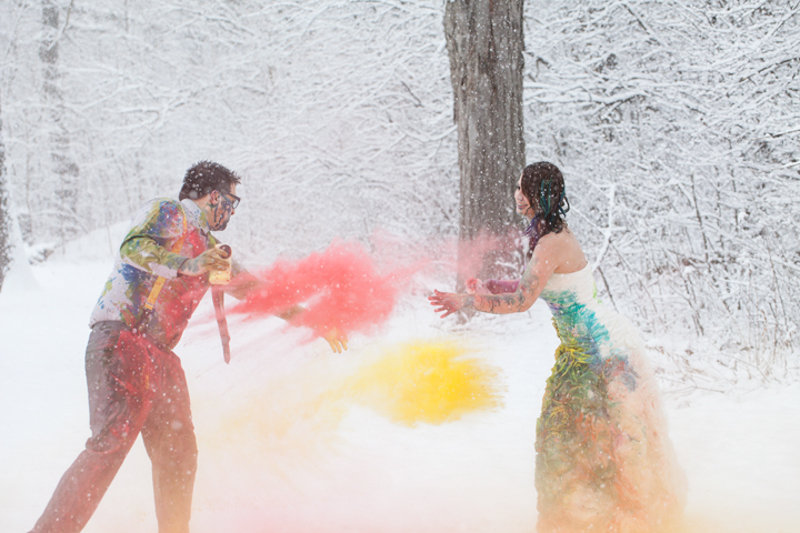 - Jenny Darmody
Image credits: Funny signs: Wedding Dash & Etsy | Hangover kit: Pinterest | Colouring book: Not On The High Street | Bouncy castle: Whimsical Wonderful Weddings | Video: Slo Mo Video Booth - Slo Mo Video from VividEyeVideo on Vimeo | Advice cards: Pinterest | Paper flowers: Pinterest | Food truck: The Seedling Truck | Trash the dress: Bellow Blue Photography via Bespoke Bride