Wedding gifts can be difficult to buy these days. A combination of mostly monetary gifts and couples living together and already having a lot of the traditional gifts. Aside from anything else, they are almost certain to get a set of beautiful crystal glasses, a silver cutlery set and a cookware set and they will most definitely get the money to buy those things if they need them. If you're looking for a unique gift that's not just money in a card, we have some ideas for you.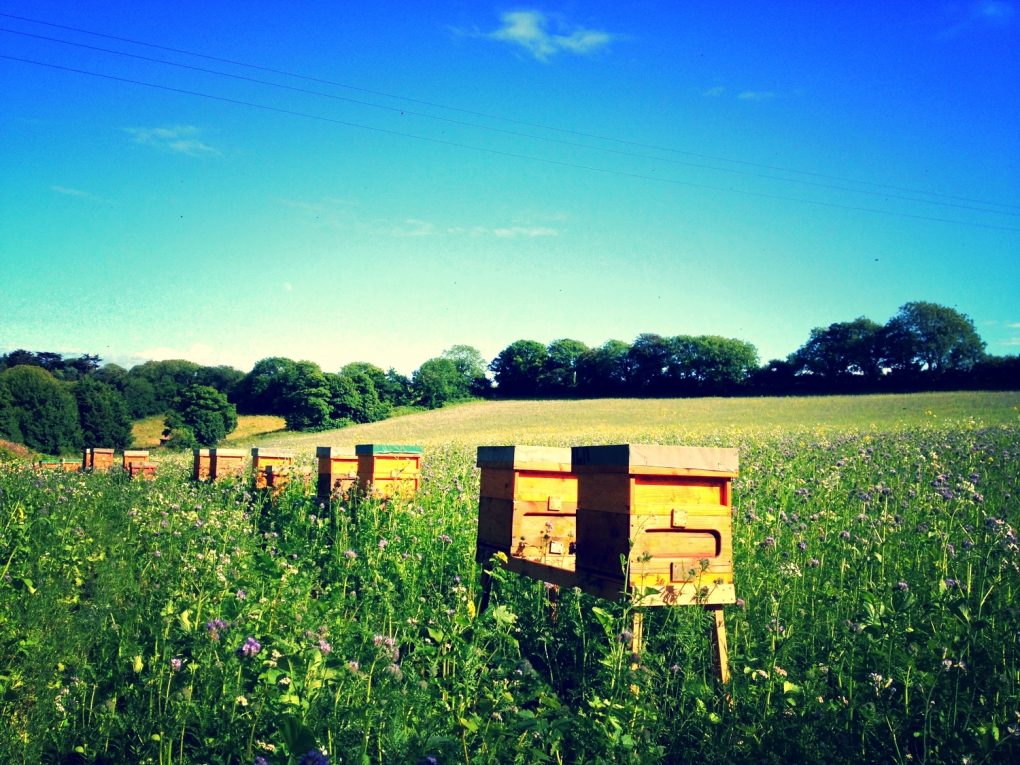 A beehive with honey
With prices starting at €100 for a third of a hive, this is the perfect gift for the eco couple, or just a couple with a sweet tooth. You can buy a beehive or part of one situated in a bee-friendly meadow from Hive Mind. Aside from being part of the solution to protect honey bees from dying out, the bride and groom will also receive the honey harvested from their own beehive in the autumn.
A charitable donation
What do you get the couple that has everything? A charitable donation is a nice idea, particularly if you know of a particular charity that means a lot to them or their families. If you're not married to a particular charity and want there to be something more than an a monetary value to it, Oxfam Unwrapped have plenty of gifts you can buy on behalf of the couple such as farm animals, school books and safe water.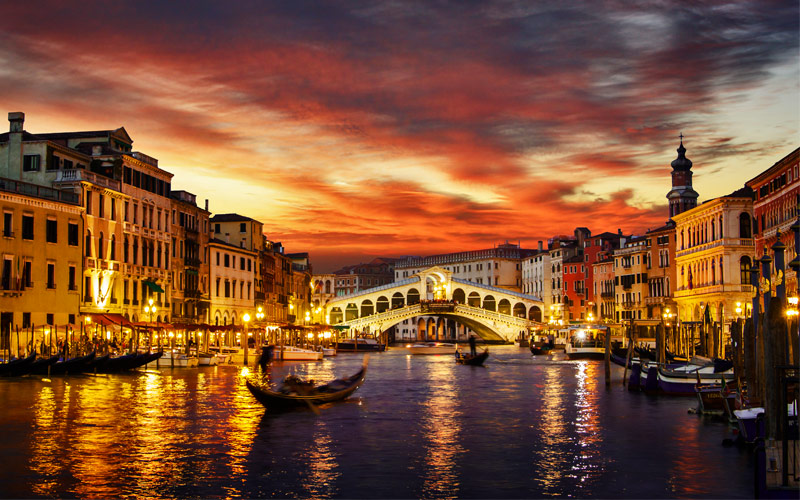 A honeymoon experience
If you know where the couple are jetting off to on their honeymoon, an experience abroad might be the perfect surprise for them. The options are endless depending on what they're interested in. Find out what kind of holiday they're hoping for and base your decision on that. If you know they want an active honeymoon in South America, buy them a zip lining experience through the rainforest. If they're opting for romance and sightseeing in Italy, buy them a Gondola ride in Venice. It'll be a once in a lifetime experience they won't forget.
A work of art
A piece of art can be very personal as a gift and you may be wary of giving it if you're not sure of their taste, but if you're confident you can pick something the bride and groom will like, it can be one of the best gifts you can give because it's something they will be able to keep forever. Smaller pieces are better than big ones as they're easier to place. If you know they'd love a piece of art but aren't confident in your own choice, buy them a voucher for an art gallery.

A tree
This is another great option for eco-friendly couples and green fingers. There's a wide range of tree types, sizes and prices for you to choose from on Gift of a Tree and the newlywed couple can plant it themselves, or once it goes over a certain price, they will come and plant it for you. This is one gift that definitely has the most longevity and meaning. Depending on the type of tree you get, for example an apple tree, it could also be the gift that keeps on giving.
A wine club membership
The Wine Explorers Club from Wines Direct is a great gift for any couple who are fans of different wines. Give them their own private tasting delivered right to their door every month, with a selection of wines based on different themes. There are three different price points and each month, the couple will receive six bottles of wine from that tier, and you can even choose all red, all white or a mix to satisfy any palette.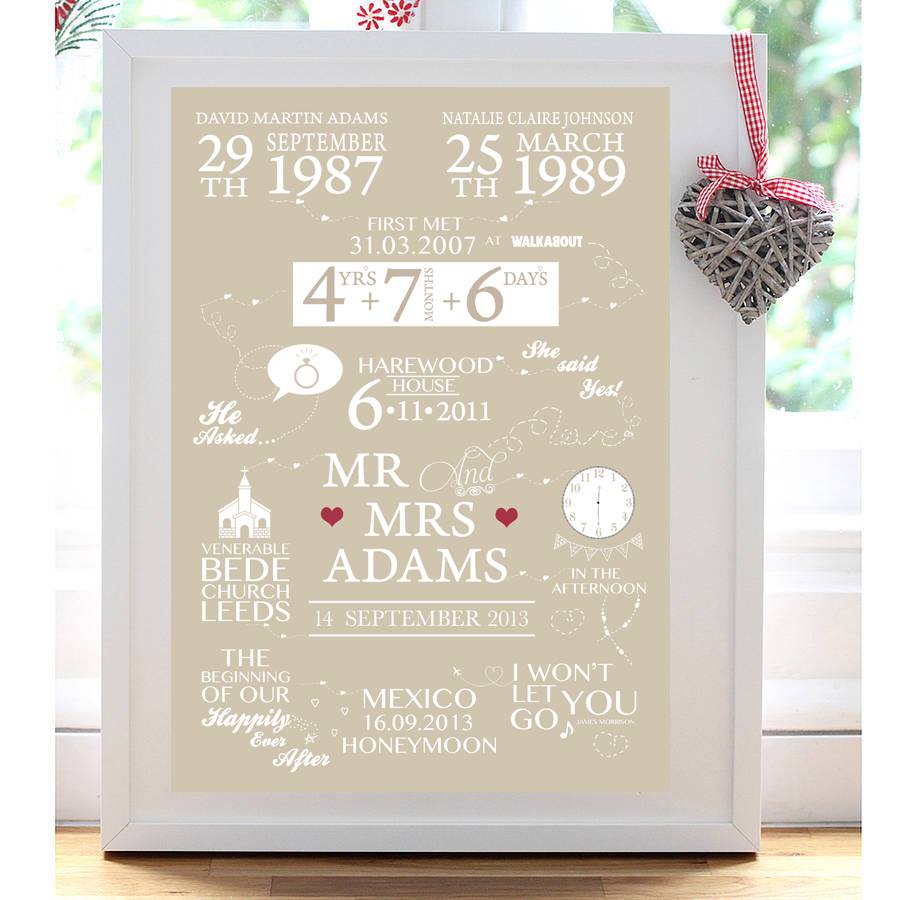 Something personalised
While it's best to avoid anything tacky, a personalised gift can be the perfect present for a bride and groom. They key is to avoid engraving or personalising something you wouldn't ordinarily buy them if it wasn't personalised. If you're waiting until after the wedding to give them their gift, take advantage of wedding photos and memories. For example, get a gold disc replica of their first dance along with a picture of them to hang up, or make them a personalised calendar of photos from the wedding.
A couple's class
Whether it's something you know they've always wanted to try, or something they fancy themselves quite good at it, buy them a voucher for a classes together. Whether it's a one-off cocktail master class, an all-day cookery class or a six-week salsa class, this present will give them the gift of something unique and fun to do together. It's a unique date night for them to enjoy and something they might even keep up.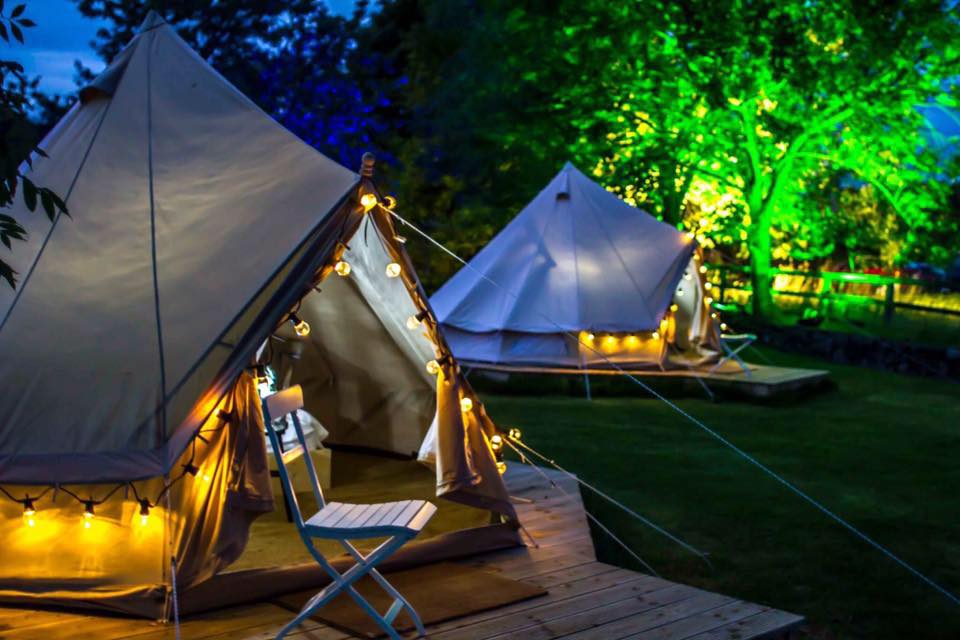 An alternative weekend break
A voucher for a two-night stay in a beautiful hotel will never go amiss, but if you want something that bit more unique, consider getting them a two-night luxury camping experience. Legan Castle's luxury tents are available throughout the summer months, and bring the indulgence of a hotel room to the beautiful outdoors. And there's no need to worry about the full camping experience, breakfast in the main house is included and evening meals can be provided. Legan Castle does gift vouchers on request and have organised mini moons for newlyweds – a perfect wedding gift.
A pair of tickets
Whether they're avid sports fans or music lovers, newlyweds are usually living on a lower budget after forking out for a wedding and will not have the money to spend on their favourite concerts and matches. If there's an upcoming concert, festival, gig or match that you know they'd love to go to, this might just be the perfect gift for them.
- Jenny Darmody
Image credits: Bee hive: Hive Mind | Apple tree: Gift of a Tree | Personalised print: Paper Love Story | Glamping: Legan Castle