He's made you the happiest girl in the world, so it's always nice to give your groom something back for the morning of the wedding, a wedding day present or even a little post-wedding surprise. If you're stuck for some ideas for groom surprises, here are ten ideas to take inspiration from.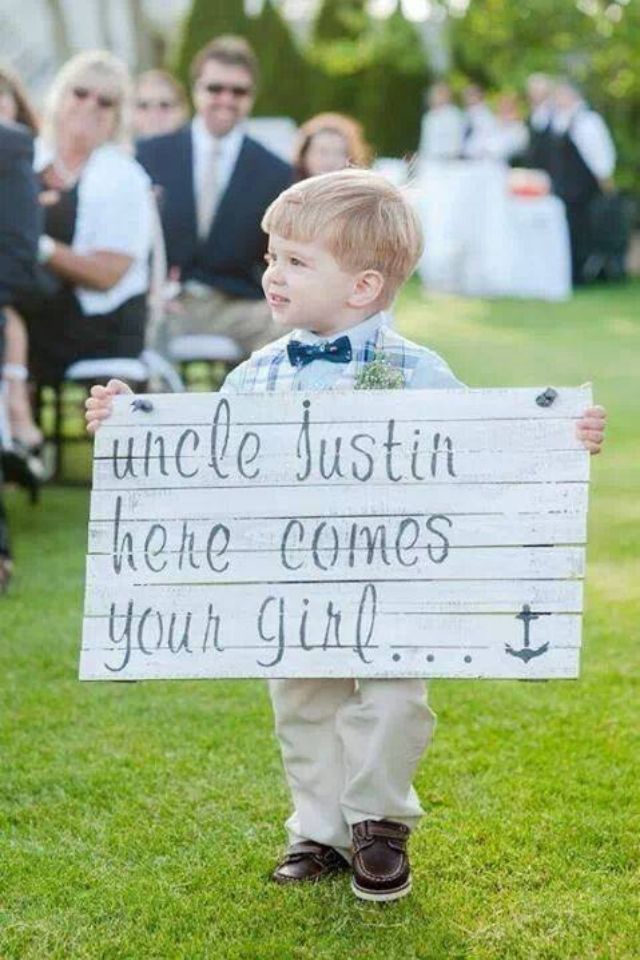 A sign for your arrival
Whether you have a flower girl, a page boy or just your bridesmaids introducing you, have them surprise your groom with a final 'warning' sign that you're on the way. Whether it's a romantic 'here comes your girl' sign or a funny 'last chance to run' message, it'll give him a little smile just before the moment when you come through those doors.
A love letter
Advertisement
Write a letter to your groom for him to open on the morning of the wedding, so he knows that you're thinking of him and showing just how much you love him. You could even write a few letters, or write a list of all things you love about him and why you want to marry him. If the photographer's with him when he reads it, you're in for some special images too.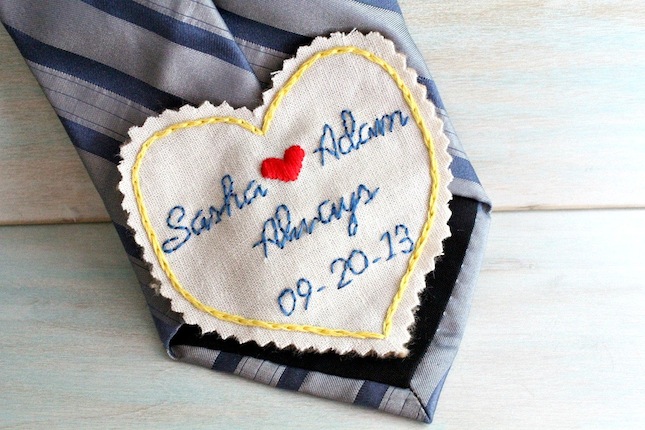 Stitch something into his tie
As a last minute surprise, have a short sweet message stitched into his wedding tie, or the inside of his jacket to let him know you love him as he gets dressed for his wedding. Alternatively, you could write your short message on the sole of his shoe. No matter what you decide, be sure to let the best man in on the secret so if your groom happens to miss it, someone will be there to point it out to him.
Have your rings engraved
You might have already decided to do this as a couple, but if not, a surprise inscription on the inside of your wedding rings will be a lovely surprise for your groom on the day of the wedding. The inscription will be on the rings long after the wedding day and will remind him of your thoughtful surprise and everlasting love.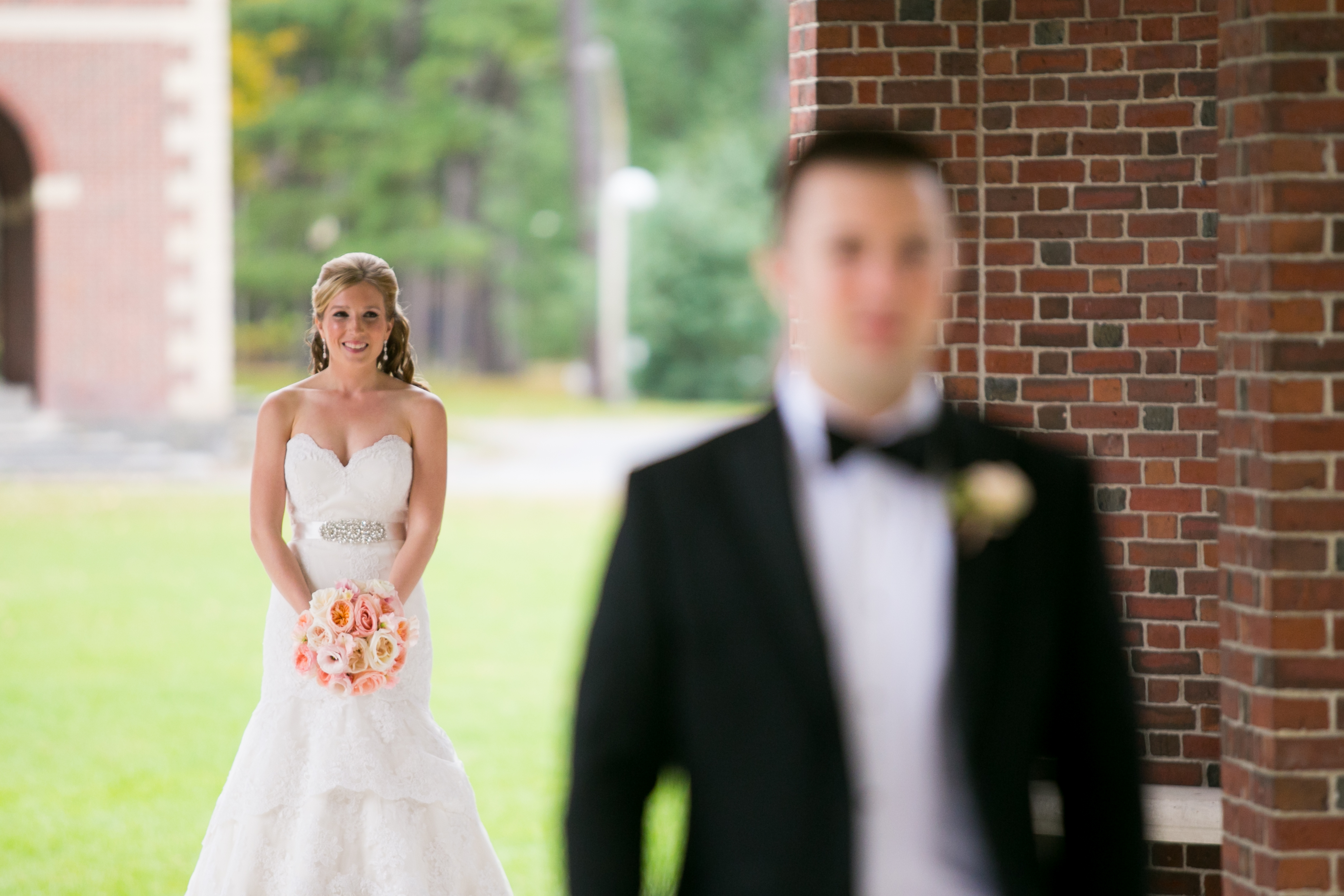 Advertisement
A surprise first look
The days of it being bad luck to see the bride before the wedding are long gone. Now, couple are injecting a modern twist into their wedding, by having a first look photo shoot before their ceremony. There are lots of positives to this, and if your groom isn't superstitious about that kind of thing, a first look surprise will make it all the more romantic and intimate.
Breakfast in bed
Having breakfast in bed the morning after the wedding is one of the nicest surprises you can give your groom. Imagine waking up for the first time as husband and wife and letting your groom know that breakfast is coming to you. You can make an appearance in the breakfast room and say hello to your guests later, after you've enjoyed your first private breakfast as a married couple in the lap of luxury.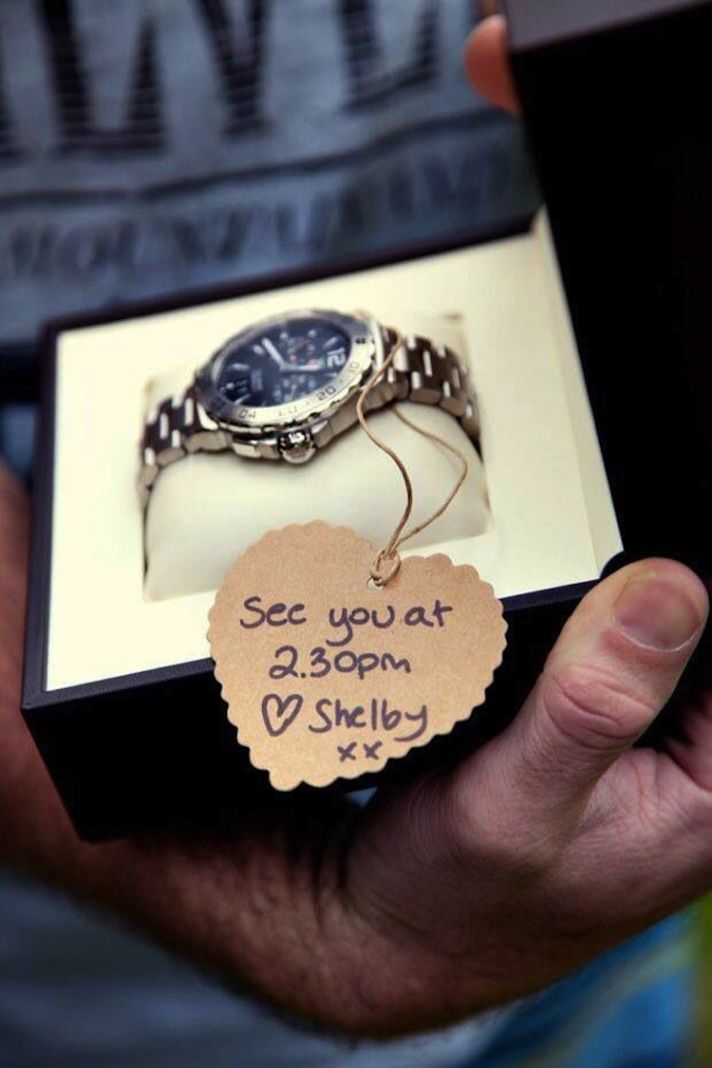 A personalised gift
There are a number of personalised surprises you can give to your groom as a wedding friend, from an engraved watch or hip flask, or personalised cuff-links or a boutonniere. A personalised gift, carefully selected for your groom is the perfect way to let him know that you love him and how well you know him. Check out more ideas here.
Advertisement
Boudoir shoot pictures
This is definitely one of the most intimate surprises you can give your groom for your wedding. Secret Boudoir offers full makeovers and photo shoots from €99 and caters for brides-to-be who want to give their groom a sexy surprise. You could even bring your bridal lingerie, your veil and your shoes for a full wedding-themed shoot.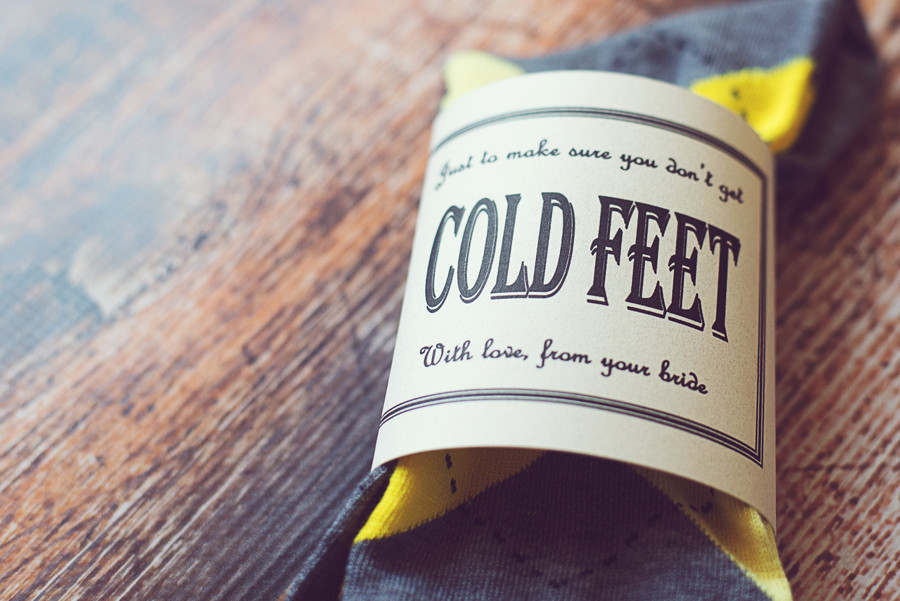 Socks for cold feet
This is definitely one of our favourite groom surprises for the morning of the wedding. Wrap up 'cold feet' socks and give them to one of the groomsmen to give to your groom on the morning of the wedding as a quirky and thoughtful gift to let him know that he has nothing to be nervous about.
A groom cake
Groom cakes are becoming popular, and they give your guests an alternative option for cake. Leave the groom cake as a surprise for your groom at the reception to give him a special wedding day gift. Have it designed according to his passions, interests or hobbies to make it an extra special surprise for him. Check out these groom cakes for inspiration.
Advertisement
- Jenny Darmody
Image credits: Sign: Pinterest | Tie: Julie Hanan Design | First look: Joey G's Memories Video | Watch: Bride Box | Socks: Aisle Always Love