We have scoped out beautiful bouquets for brides in a variety of colours, but one option that often gets overlooked when it comes to a bridal bouquet is an all-white wedding bouquet. Brides might not immediately think of having a white bouquet for fear it might get be lost in the white wedding dress. However, a crisp, all-white wedding wedding can be a bright, elegant affair and why should your wedding bouquet be any different?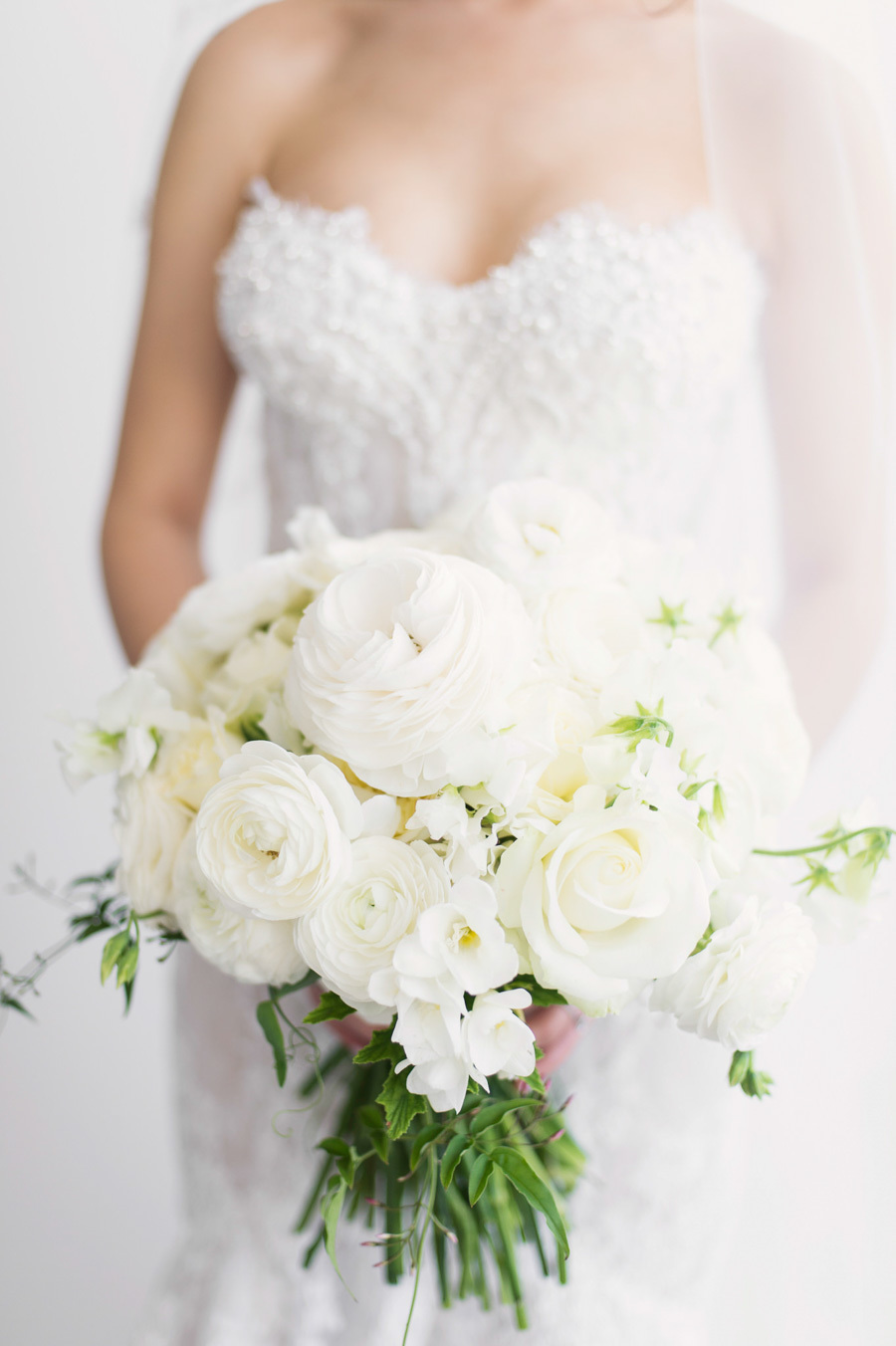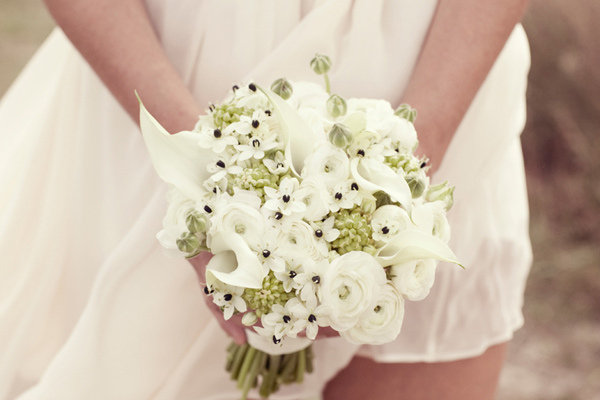 White bouquets look beautiful no matter what kind of flower you use. You could go for snow white roses for a romantic, luxurious look, or big white peonies for a more lavish bouquet. Calla lilies give a beautiful bridal look, while white tulips lend themselves to a beautifully simple, youthful look for brides. It's up to you how much greenery and foliage you wish to add, and it will depend on your overall colour scheme.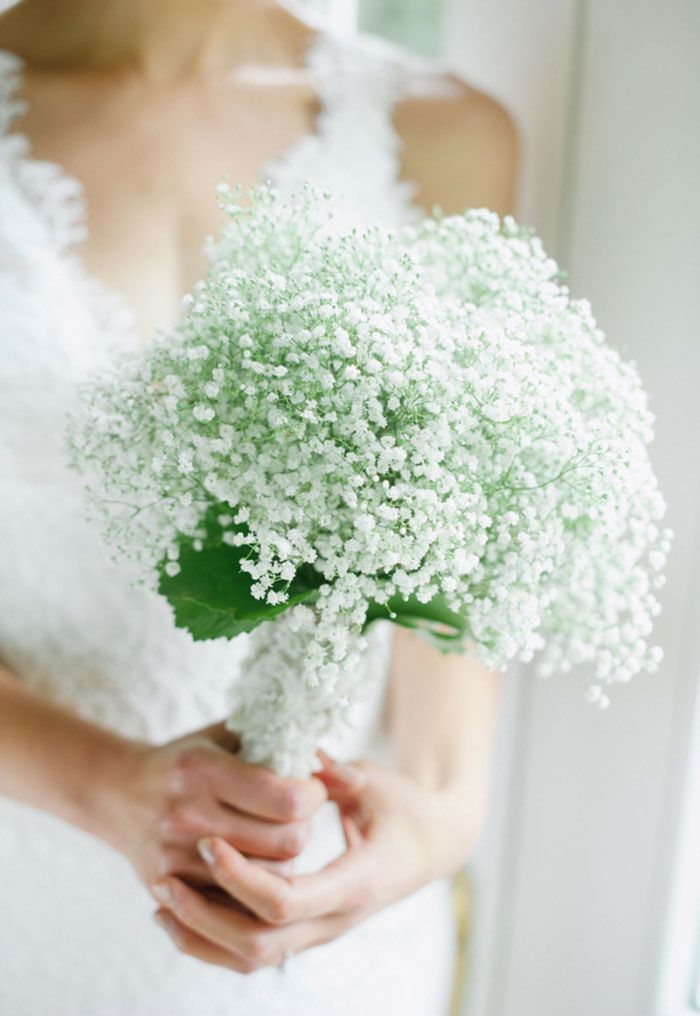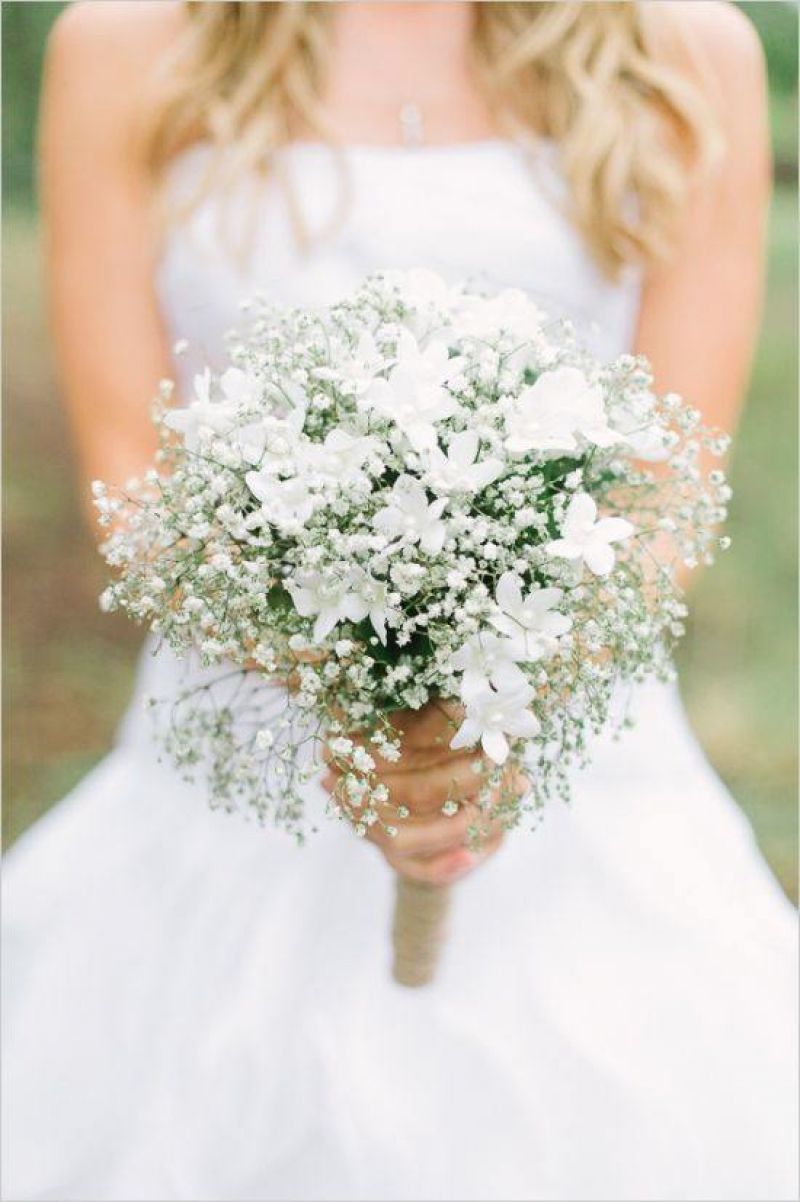 While an all-white wedding is nothing short of whimsical, you might still opt for a white bridal bouquet even with a different colour scheme. For an even simpler and rustic feel to your white bouquet, you might opt to add a lot of baby's breath, or even opt for a complete bouquet made of baby's breath.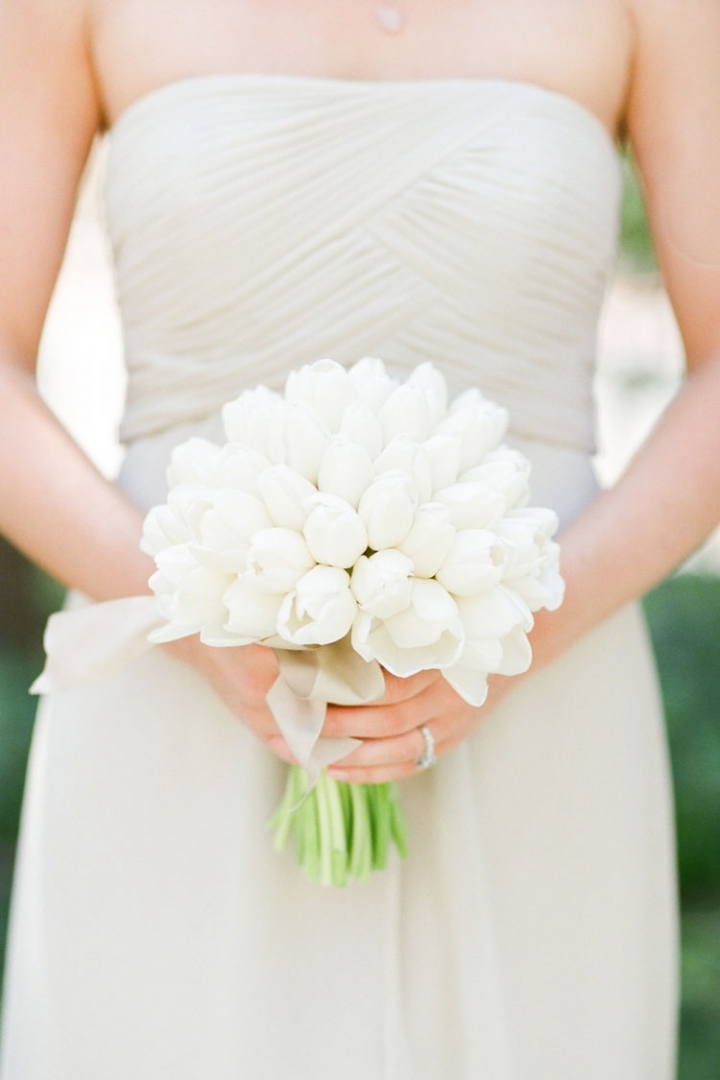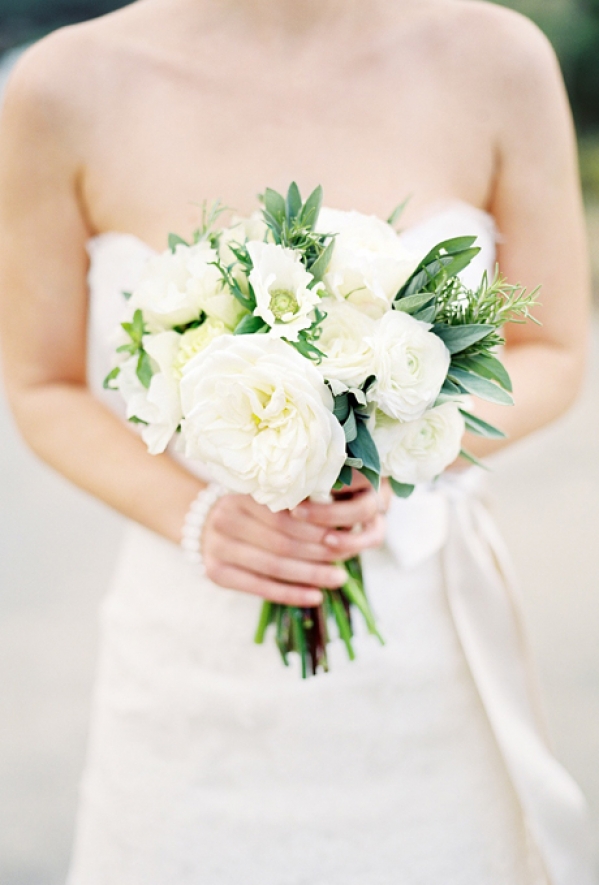 White bouquets often look beautiful when the flowers are mismatched. A white bouquet made up of different flowers and even different shades of white will add texture to your bouquet. You might even add a small bit of colour to your bouquet in the form of a very pale blush or peach to brighten the rest of the bouquet even more. An all-white bouquet lends itself to the option of mixing many different types of flowers without making the bouquet too busy because of the constant colour. It also gives the bride a chance to add more texture in the form of different foliage.