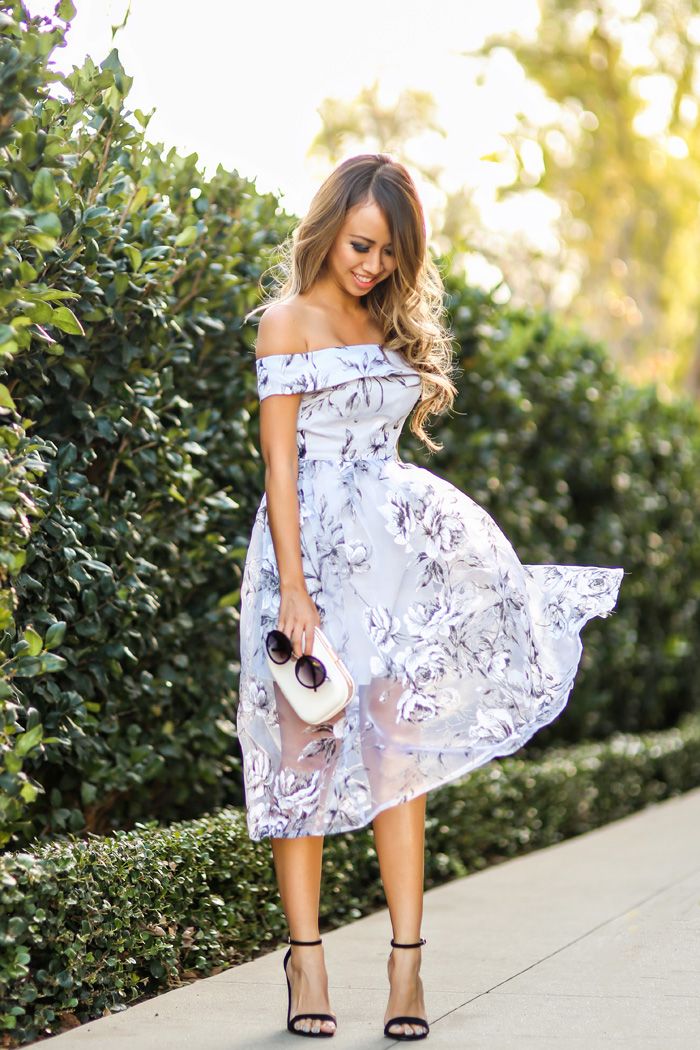 Sometimes all you want to start your summer with is a good wedding, one that you've been waiting years to break out that new dress for. Other times, your summer seems to be packed back to front with weddings, and you find yourself wishing for a weekend that doesn't include bouquet catching or trying to remember a hundred distant relatives and their names. But for the times when you do find yourself getting slightly overwhelmed by wedding season, there are ways to ensure your wardrobe doesn't. As much as we love the idea of being able to buy a new dress every time you're a wedding guest, at the peak of summer and some particular busy years, that wish is just not practical. Instead, it's more sensible to ensure that your wardrobe is packed with the basic essentials necessary to survive wedding season - to have you less stressed and still stylish. These are some of the must-haves to keep handy in your wardrobe for the range of weddings that may flood your summer months. Oh, and please forgive us if you see a slight overload of pastels and yellows emerging, we thoroughly took on the spirit of bright, sunny summer fashion.
Co-ordinate set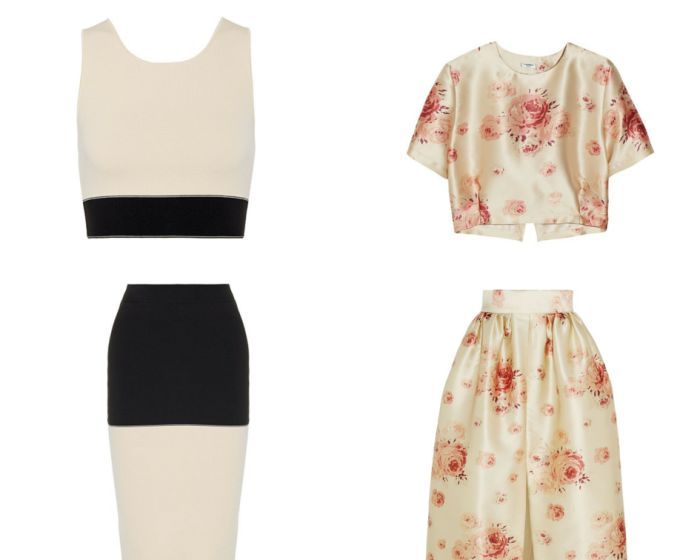 A bold and much appreciated brake from sun dresses and denim shorts, the matching co-ord trend is one style movement that is set to take over this summer. Patterned or simply expertly tailored separates are a daring and perfectly poised ensemble for a wedding. They can range from floral prints to monochrome, and can vary from a demure bralet to a full, girly skater skirt. Whatever the volume or colour of the set, it will have you looking chic and cocktail ready as a wedding guest.
Cardigan/shawl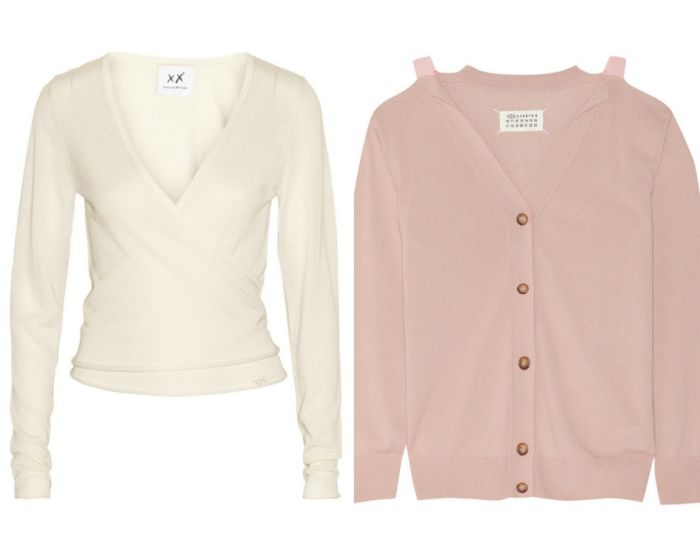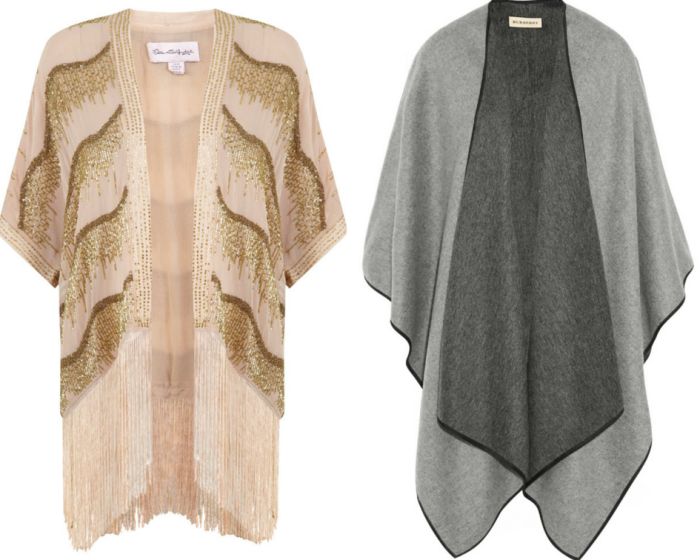 Nothing says dainty and elegant like a small button down cardigan, perfect for being casually draped over your shoulders as you sip tea and taste macaroons outdoors. Despite the carefully planned ratio of shoulder coverage to forearm exposure, this is a look that oozes casual elegance. However, a small cardigan is one of those perfect summer wardrobe pieces that will never be too casual when paired with any show-stopping dress. It discreetly compliments any outfit without drawing attention away, and it fits in perfectly among the summer theme in those light, chilly evenings. Alternatively, if you would rather stray from the daintier version but still want that light flowing coverage, a dramatic shawl will give you just the emphasis and finish you're looking for.
Wedges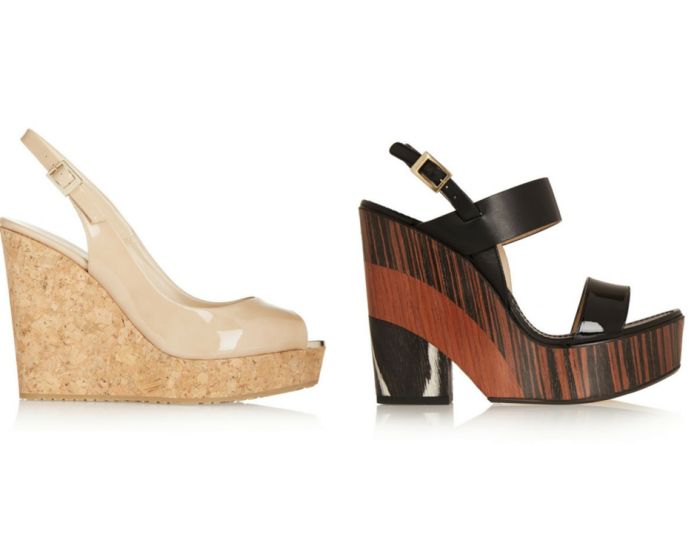 A girl and her wedges in summer are an endless love affair. They support you without the crippling pain, they don't have an unbearable arch or a stick thin stiletto heel that collects clods of turf and grass. This year the wedge is becoming even more versatile than before, with the introduction of intricate, lavish strap detail and new, modern wedge heels. Gone are the days when wearing a wedge sandal meant bright garish Aztec prints or a wicker basket remake at the soles of your feet. Our favourite summer sandal has been reinvented and modernised to include polished wooden heels, intricate straps and bolder colours. This summer, a pair of new, stylish wedges will be your best investment piece especially for a wedding guest.
Ballet flats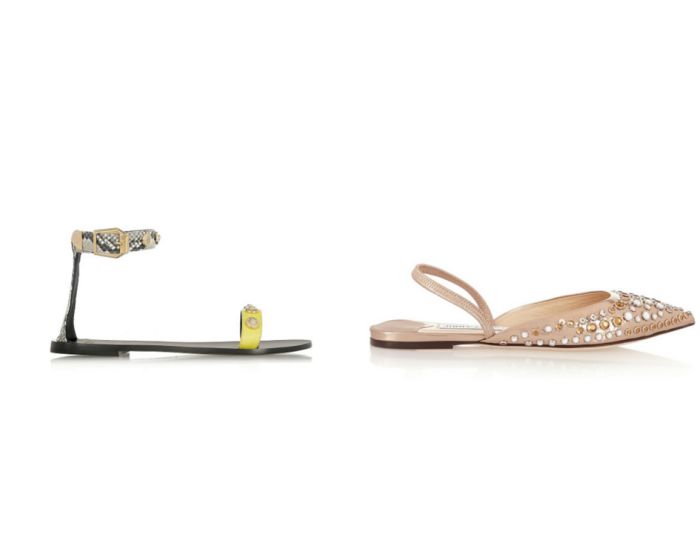 Just like the wedge, the ballet flat is another style of shoe that will save you in many ways. Like we have stressed before when it comes to wedding shoes, only wear heels if you know that your feet can take the pain. Remember, a wedding is a daylong event that will call for a lot of moving, dancing and standing. No one will think twice seeing a guest arrive in a pair of glitzy and adorable flats – the girl hobbling around barefoot with her shoes in her hand? She might get a few looks. To save yourself the pain, a good pair of flats will have you breezing about the day socialising and dancing in comfort, like the carefree creature that you are. Flats with sequins and glitter will never fail to give that perfect, demure and important air to any outfit.
Face spritzer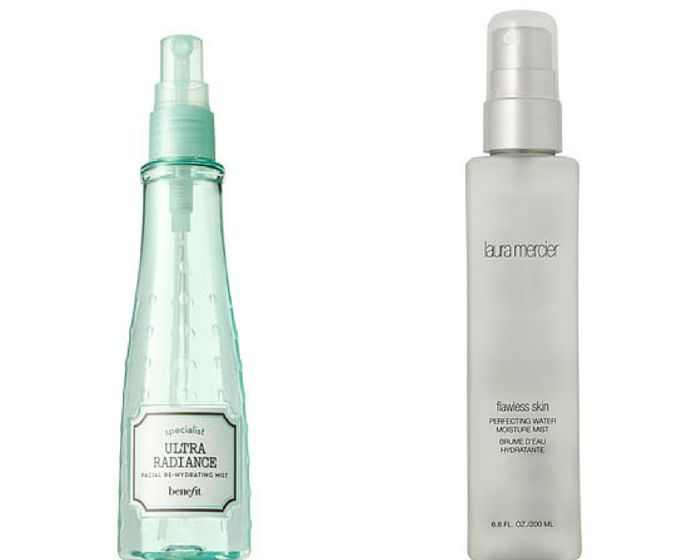 A more practical component that we have listed here, no summer wedding will be right if you find yourself without this little helper. Granted, we are well aware our Irish summer is no Sahara desert, but high temperatures can find even the most chilled out guest getting a little blotchy. Between the fake tan, makeup, hairspray, hairpins, and handbags, a light skirt isn't going to successfully save your body from overheating in the sun. Carry a little bottle of this vitamin-enriched moisture spray to save your makeup and complexion from bearing the results of the sun. A quick spritz of this stuff will give you a healthy, radiant glow – rather than a worrying melt. If Victoria Beckham swears by it, then you can too.
Floral dress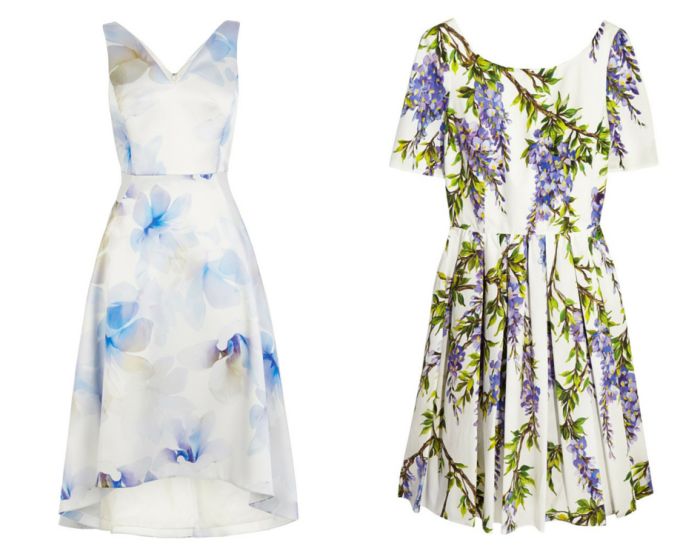 The ever-acceptable and widely appreciated floral dress for a weddin guest. A floral dress will do for a wedding what a little black dress will do for any Saturday night – which is tick all the boxes. Stylish? Check. Appropriate? Check. Colourful? Check. Elegant? Check. On Trend? Always. A girl can continuously rely on a floral patterned dress for a wedding. It's almost expected really when a couple choose a summer wedding that half the guests will be in florals, so why not give the bride and groom what they want?
Beaded dress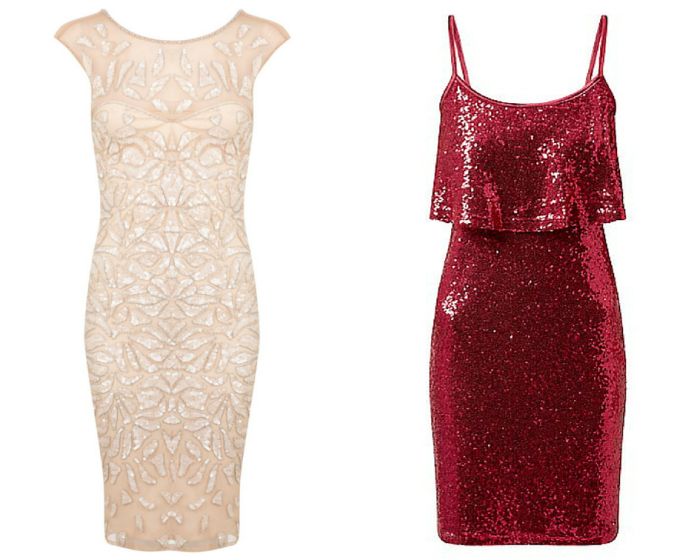 This takes things up a notch from the elegance of a floral dress. Having a beaded dress hanging up in your wardrobe ready for a wedding will guarantee you of a more sophisticated, glamorous look. Perfect for setting off those glittering fairy lights when the sun sets, a beaded dress will get you a very easily transferable day-to-night look. These type of dresses are perfect for pulling together a very distinctive, party-ready look with just a swift swoop over your head. With at least one glittering dress on standby, you will never fall short of looking like one of the most chic and glamorous guests in attendance.
The little yellow dress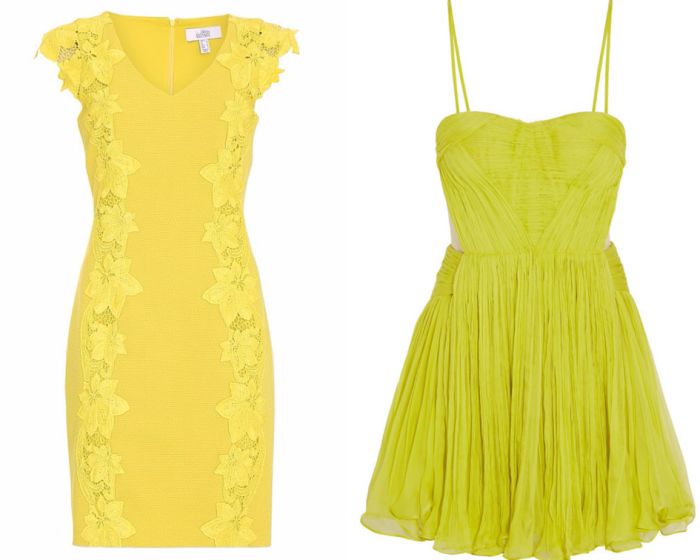 Not to sound eerily familiar to the popular Netflix show, but this year yellow is the most definitely the new black. This bright and surprisingly flattering shade is not only dominating all the runways and celebrity closets, but it will see its way to a lot of summer weddings in the upcoming year. It doesn't break the rule of overshadowing the bride in something too ostentatious, and it also doesn't fall into the category of those darker, usually banned colours that will make you appear like you're going to a funeral. Even the palest wedding guest can rely on this shade to brighten up your wardrobe and make you stand out for all right reasons at your wedding.
Tulle skirt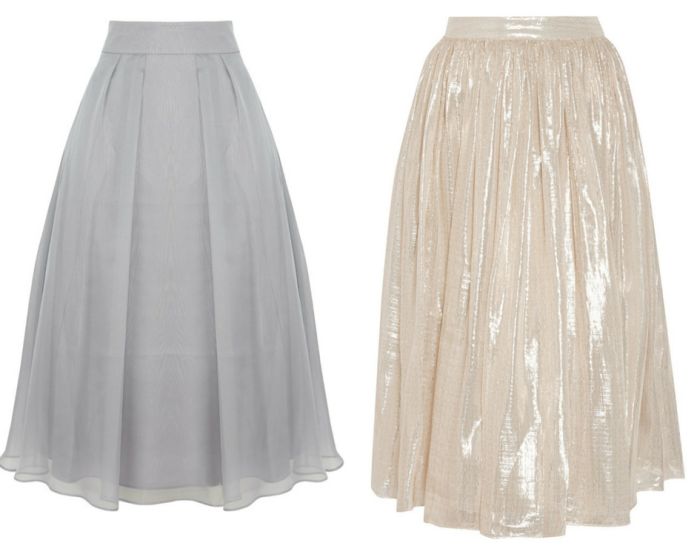 Just like the ballet flat, this a style staple your wardrobe needs for those times when you just want to inject a bit of carefree, girly fun into your outfit. Choose from a deep matte colour or a shimmering, glittering ensemble. Either way, you will easily complete whichever top you choose with a glamorous, full-bodied skirt. The shape will give you emphasis and volume while the colour you decide on can give you all manner of light-hearted, endearing qualities. Show up to a wedding this summer in a tulle, flowing skirt and you will have already won the crowd, hands down.
Bejewelled clutch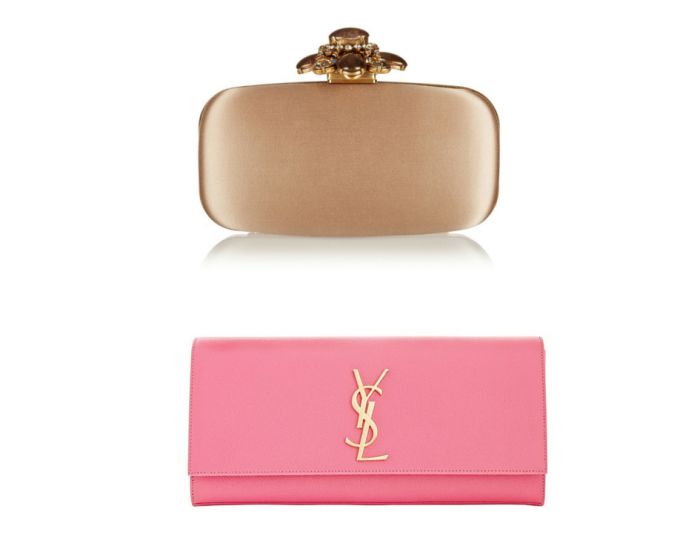 Another quickly increasing classic, the bejewelled clutch is a simple style statement that will leave you with an easy, sleek finishing touch. We always stress that the bride is never fully dressed without a good accessory, and that also applies to the guests. No good outfit will be complete unless it has a finishing touch, and what better accessory than a stylish, diamond encrusted clutch to suit the glitz and glamour of a wedding and make your outfit stand out even more. We really couldn't resist throwing in the ever-famed and coveted YSL clutch – who doesn't love a good chic designer clutch bag?
- Roisin Curran 
Image credits: Girl with bag: Bloglovin | Co-ord sets: Rag & Bone, Vilshenko | Cardigans: Banjo and Matilda, Maison Margiela | Shawls: Miss Selfridge, Burberry | Wedges: Jimmy Choo | Flats: Versace, Jimmy Choo | Water Spray: Benefit, Laura Mercier | Floral Dress: Coast, Dolce and Gabbana | Beaded dress: Miss Selfridge, New Look | Yellow Dress: House of Fraser, Maria Lucia Hohan | Tulle Skirt: Coast, Alice + Olivia | Clutch: Oscar De La Renta, Saint Laurent