Shopping for your wedding dress can be exciting and overwhelming all at once. But how do you even begin looking for that dream dress? Thankfully, we have award-winning bridal designer, Delphine Grandjouan of House of Delphine on hand to share her expert advice with brides before they start booking bridal appointments.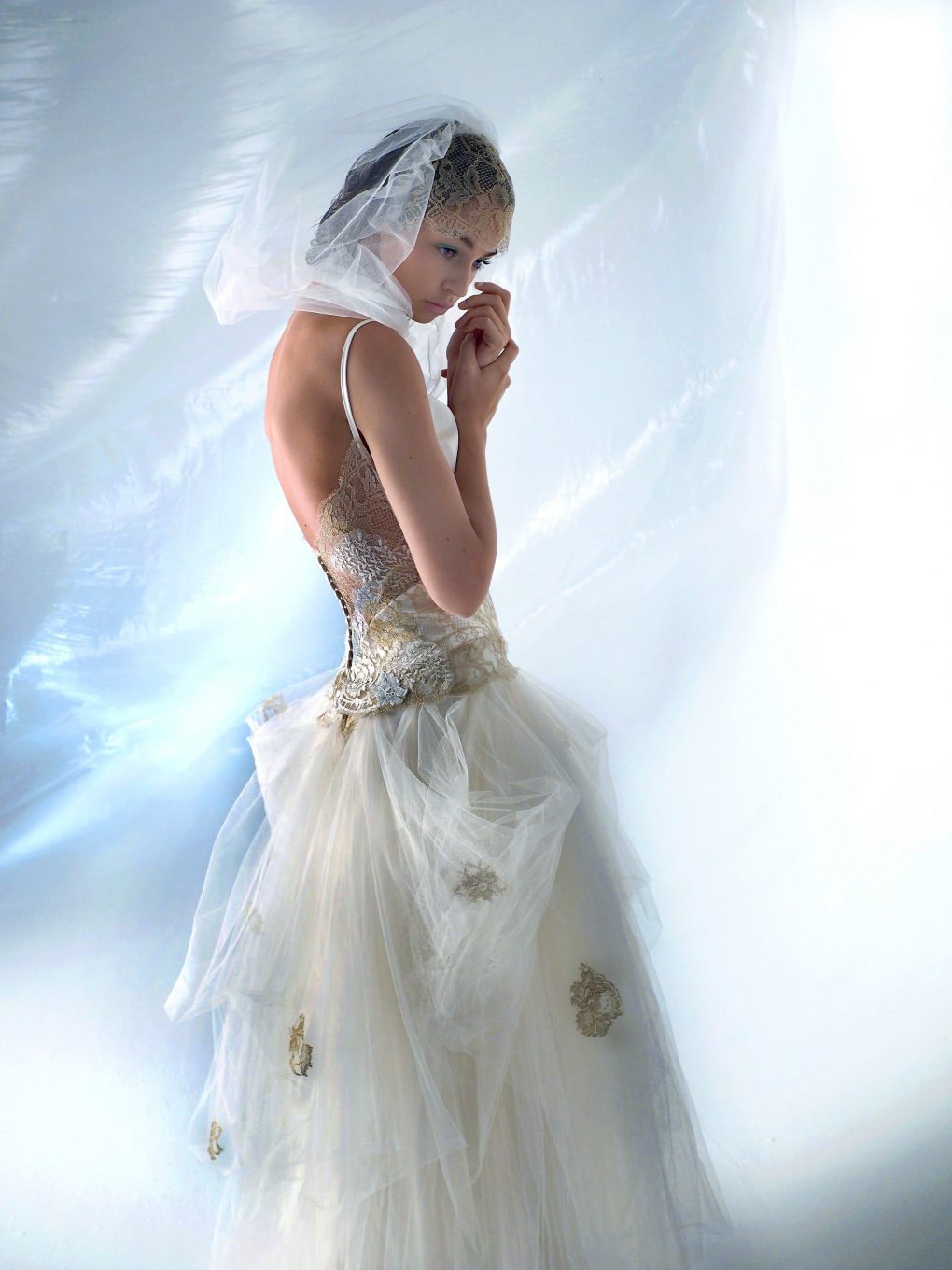 What does a bride need to think about before booking any bridal shop appointments?
I would avoid confusing yourself. Don't visit every shop on the planet, but rather look at websites and determine which are the particular places that give you a feeling of comfort and ease, be it by the way they talk about what they do or what they have in store. If you are seduced by both their designs and philosophy, it's the perfect mix.
In finding and choosing your dress there will be some rational judgement but also a huge amount of intuition. Chances are, if you like something, it will usually be right for you, especially if you go to a designer where a likeness of spirit and inspiration is the most important, as the made-to-measure gown will look after the physical requirements.
So don't be afraid to trust your own instincts and follow through on them by making appointments with designers and boutiques you feel drawn to. You don't have to do the obligatory round of boutiques and check every dress before you find the right one.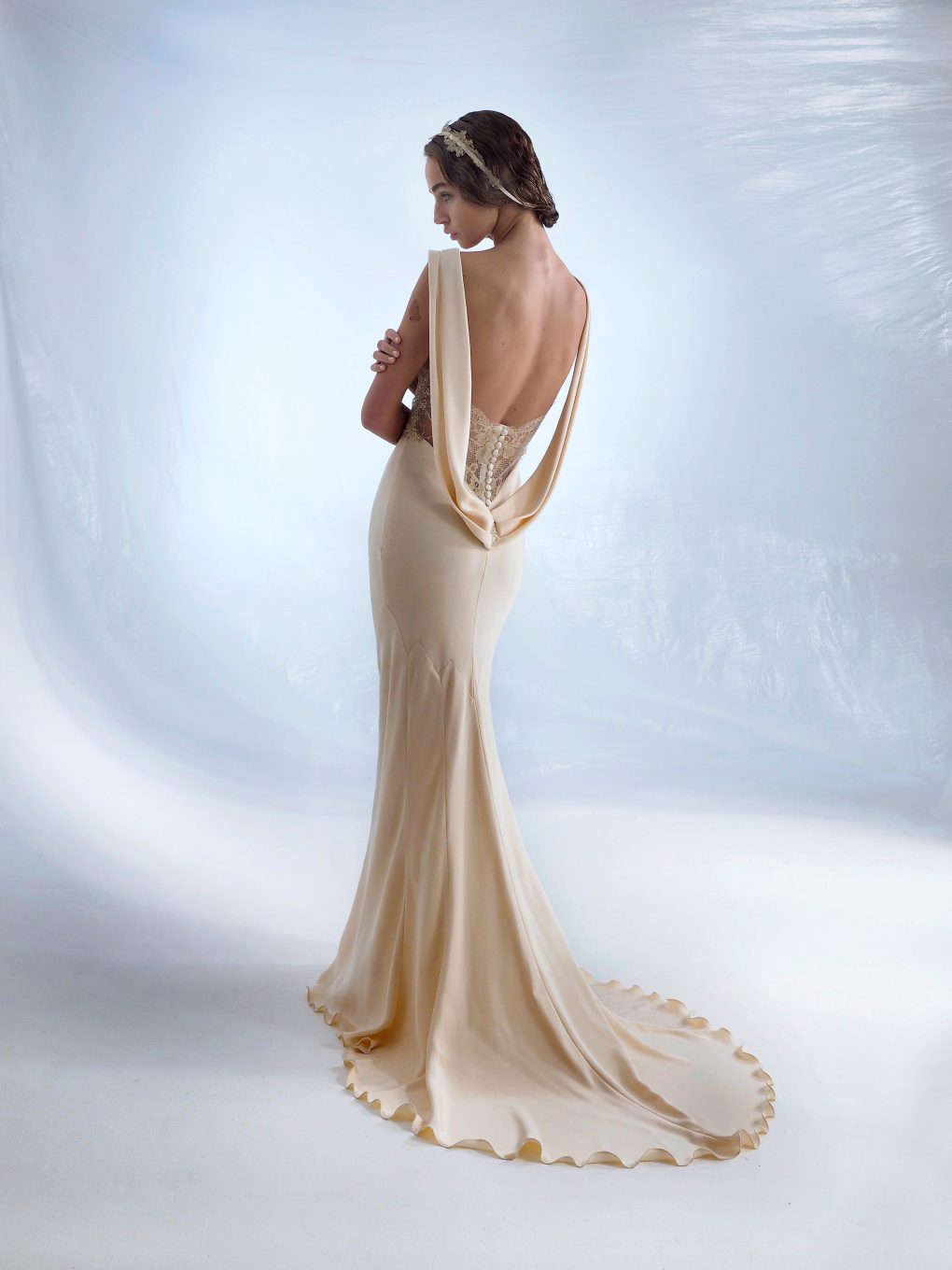 How far in advance do you need to book bridal appointments?
Most shops or designers will ask for a 6-9 months lead time for placing your order, so starting your shopping about a year ahead gives you time to look around without pressure.
Stand back a bit and then go back to the few places where you saw your favourite gowns and make a choice. The more informed you are, the more you will be drawn to what is right for you and make the decision an easy and clear process.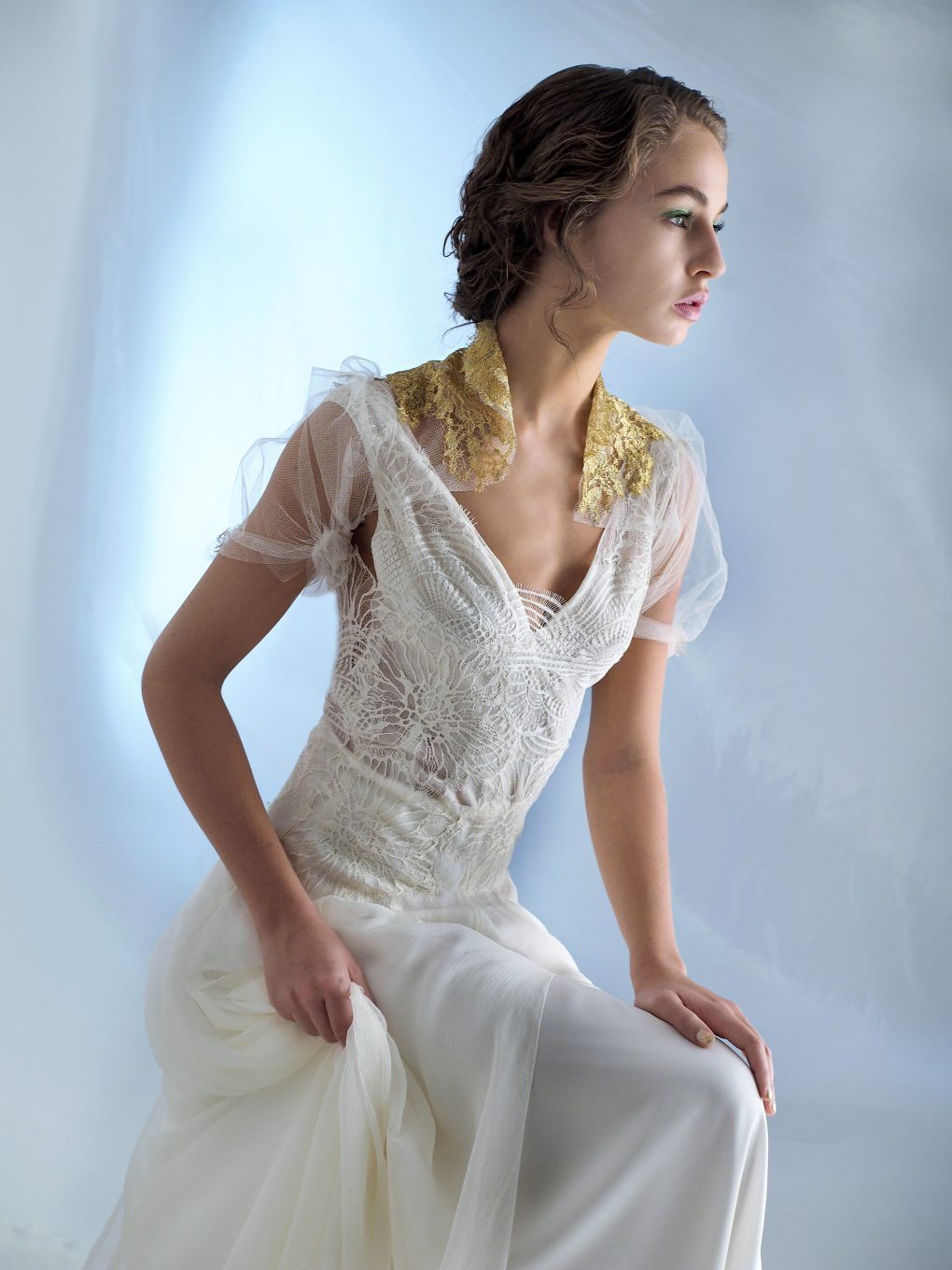 How much time should you allow for one bridal appointment?
Bridal appointments can last between 45 minutes and an hour and a half depending on the availability and generosity of the shop/designer.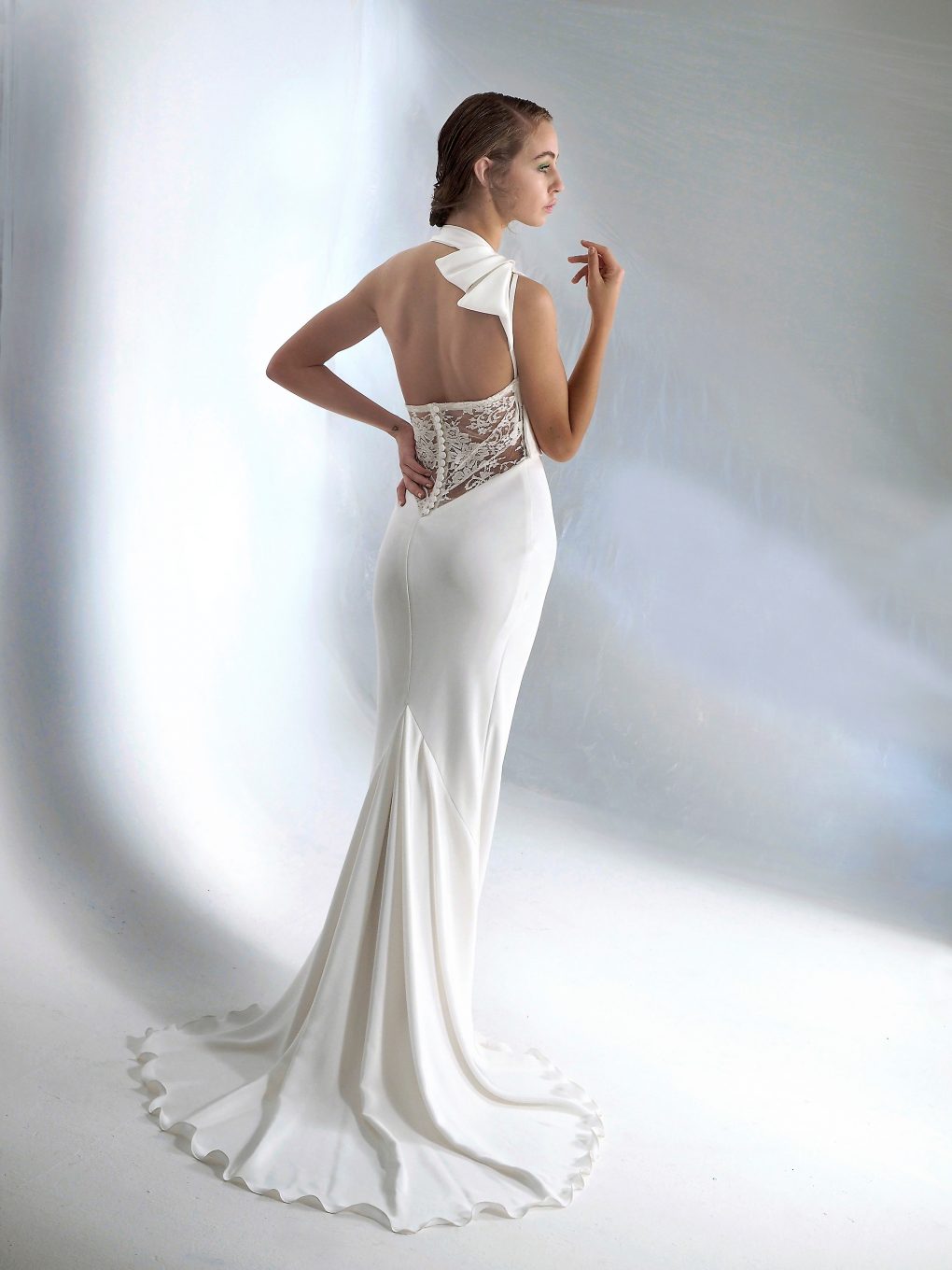 What do brides need to bring and what do they need to avoid bringing or doing?
A nice bra or cup is useful and a pair of shoes the same height you plan to wear on the wedding day. This helps to give a realistic view of what a dress will look like on you. Nude underwear is the best for bridal, and not wearing too much make-up a great courtesy, especially if you go to a designer who may only have one sample dress of each style and is grateful to keep them pristine for photo shoots and editorials.
I would avoid bringing too many people to an appointment, just a few intimate friends or family who know you well and are keen to encourage her make for a perfect team. Two or three people maximum is ideal.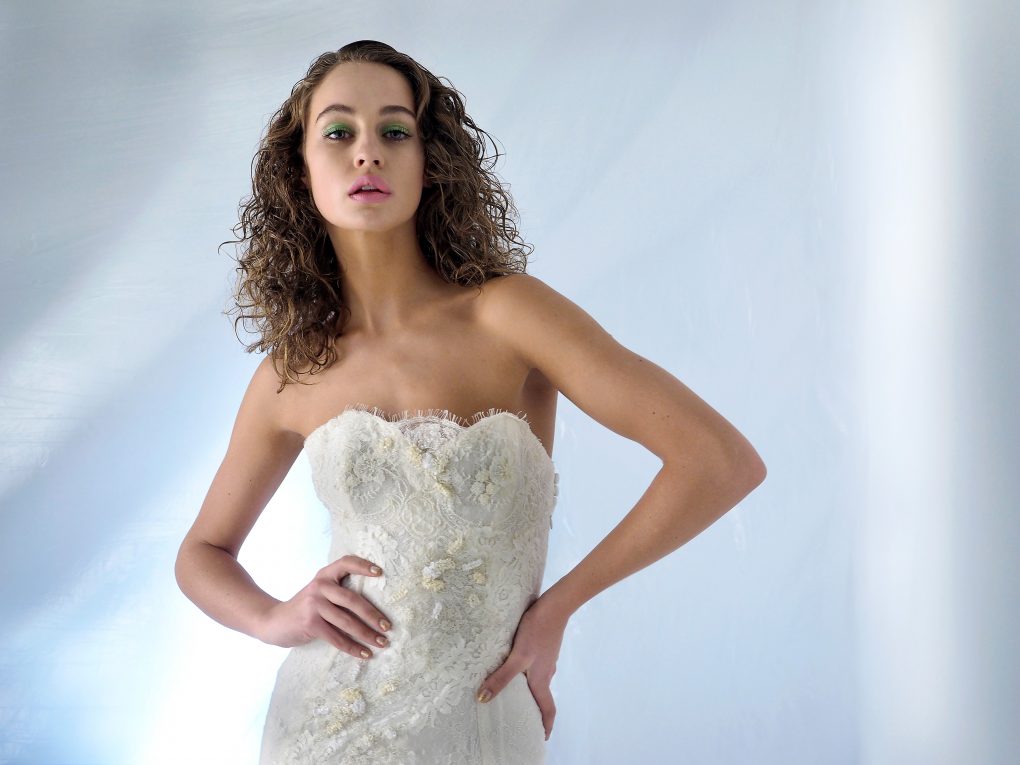 What if you don't find your perfect dress?
If you don't find the perfect dress even when all the elements you like are combined in perfect harmony, don't panic! All you really need is a custom-made designer gown. This is just what a good designer will do for you: combine all the features you love in a way that truly enhances your body shape and most of all, makes your beauty (inner and outer) stand out!
So, don't be discouraged, you're in for a wonderful and delightful adventure of discovery. Choose the right designer, someone whose style speaks to you and suits your body-shape and whose contact makes you feel secure and well looked after and trust them. They will have your best interest at heart as they accompany you on this lovely journey!
- Delphine Grandjouan of House of Delphine