We're no longer simply looking for a round diamond or a princess cook for an engagement ring anymore. There are so many options to choose from when it comes to the shape of your engagement ring. Lady Gaga got engaged on Valentine's Day of this year to Taylor Kinney with a beautiful heart-shaped diamond. Said to weigh in at well over eight carats, her ring has opened the doors to the possibility of different shaped engagement rings. Lady Gaga wasn't the only one to jump on this trend, though. Whether it's been picked for them or they've gone to the jewellers themselves fiancé in tow, more and more engagement rings are breaking out from the traditional diamond and women are now turning to more unusual shapes for their diamonds.
Heart-shaped
Why wear your heart on your sleeve when you can have it on your ring finger for all to see? With all they stand for in the world of romance, it's easy to see why heart-shaped engagement rings have become a popular choice with both celebrities and us mere mortals. If you're looking for a massive heart-shaped diamond, this Tiffany Soleste Heart might do the trick, although with a one-carat diamond, you're looking at a €16,500 price tag. If you're looking for something simpler, Conway Jewellers has a modest heart-shaped diamond for under €1,000.
Claddagh ring
An old Irish favourite, Claddagh rings symbolise everything one hopes for in a marriage; love, loyalty and friendship, so it's no wonder they're commonly seen as engagement or wedding rings. When worn on the left hand with the point of the heart facing away from the wearer towards their fingertips, it signifies that the wearer is engaged to be married. It can then be turned to face the other way with the point of the heart faced toward the wrist, or the "right way up", on the day of the wedding to signify marriage. This is a stunning nod to Irish tradition, as well as the stunning engagement ring that it is. This stunning white gold diamond Claddagh ring is available in Fallers in Galway for under €2,000.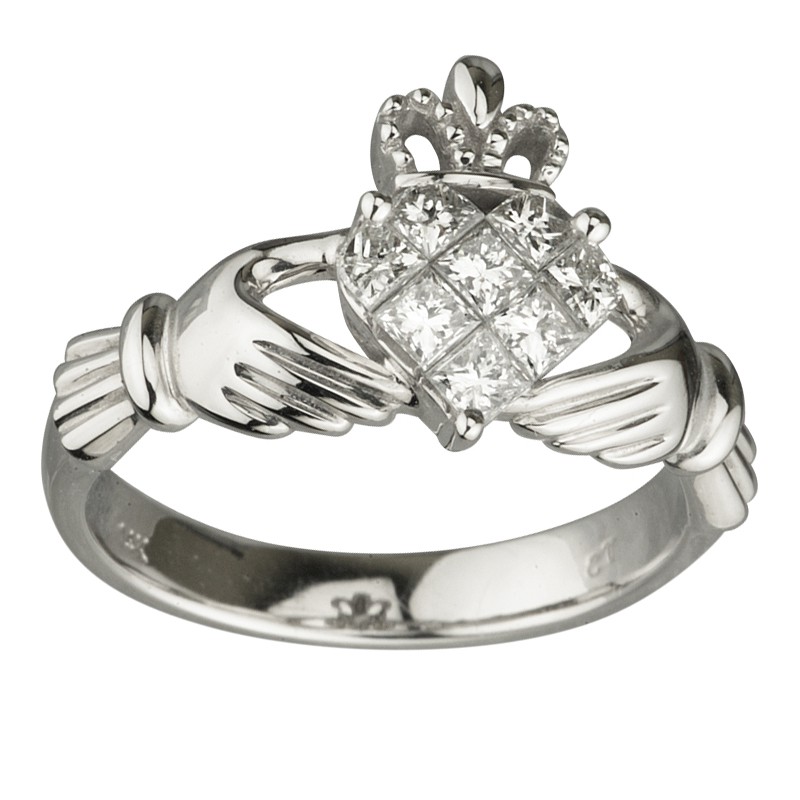 Pear diamonds
Pear-shaped diamonds look dainty on the fingers, like tiny raindrops on your hand. A diamond is generally cut into a pear when it is too large to sustain a traditional cut while still keeping its clarity. It's the perfect choice for ladies with long, slender fingers, and hopefully it will be the only tear shape on the big day. This pear-shaped diamond from Ryan Thomas Jewellers in Clonmel will set you back almost €7,000.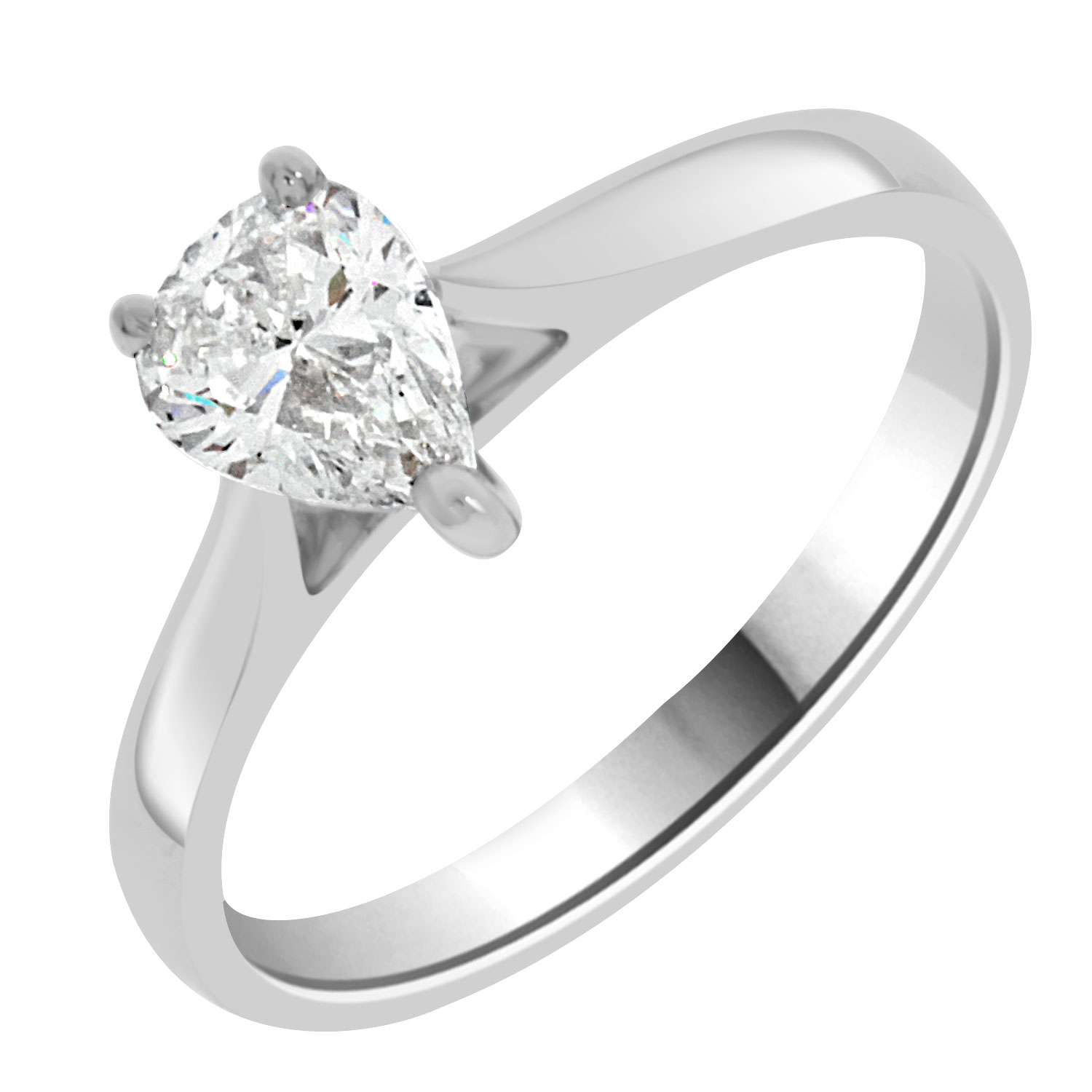 Stacked rings
What comes after an engagement ring? A wedding ring, of course. With this in mind, many brides-to-be are opting to buy their engagement and wedding rings together, with a wedding band that wraps around their engagement ring, or falls into place underneath it. While it may look a little strange to have a wedding ring with a slight bump or bridge in it, the rings are often worn together so complement each other perfectly.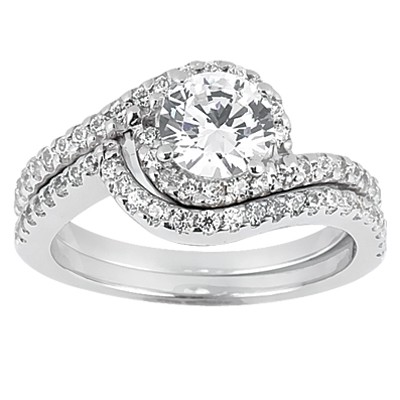 - Aoife Bennett
Image credits: Heart-shaped diamonds: Tiffanys | Conway Jewellers | Claddagh ring: Fallers | Pear-shaped ring: Ryan Thomas Jewellers | Do Amore