Colourful wedding dresses are almost becoming as popular as the traditional white gown, and it's taken another dramatic turn from the pale pastel shades to vibrant colours. The dip-dye or ombre dress is certainly not a new trend with Gwen Stefani sporting a stunning pink dip-dye Dior wedding dress all the way back in 2002. But after a recent multi-coloured dip dye dress took the internet by storm, we think it's time for a revisit.
Artist Taylor Ann Linko bought a lace, second-hand wedding dress and airbrushed these stunning sunset colours onto the bottom.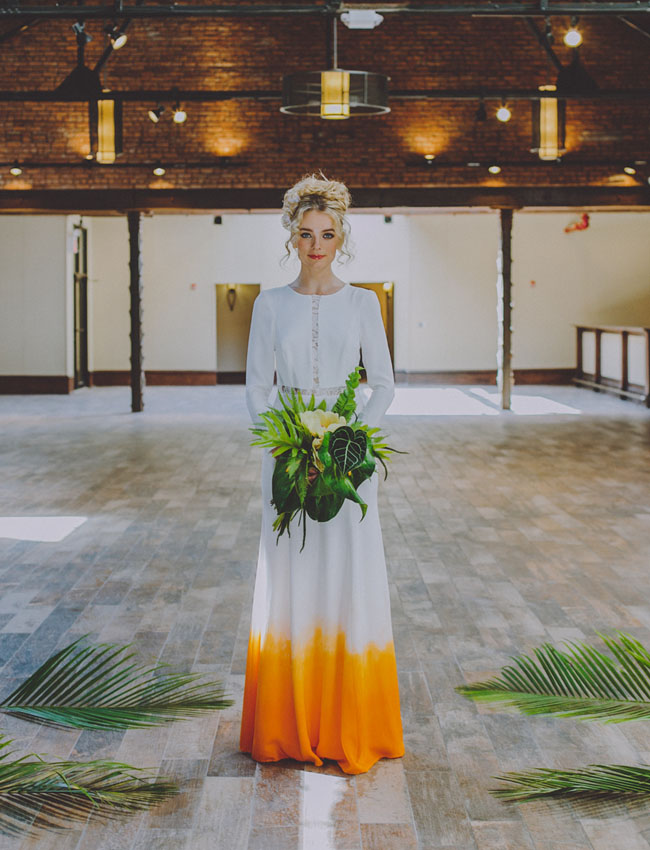 For brides who love this idea, but are more interested in sticking to one colour, we have plenty of inspiration. If it's that same boldness you're interested in we love this sharply dyed bright orange dress, perfect for the daring, modern bride.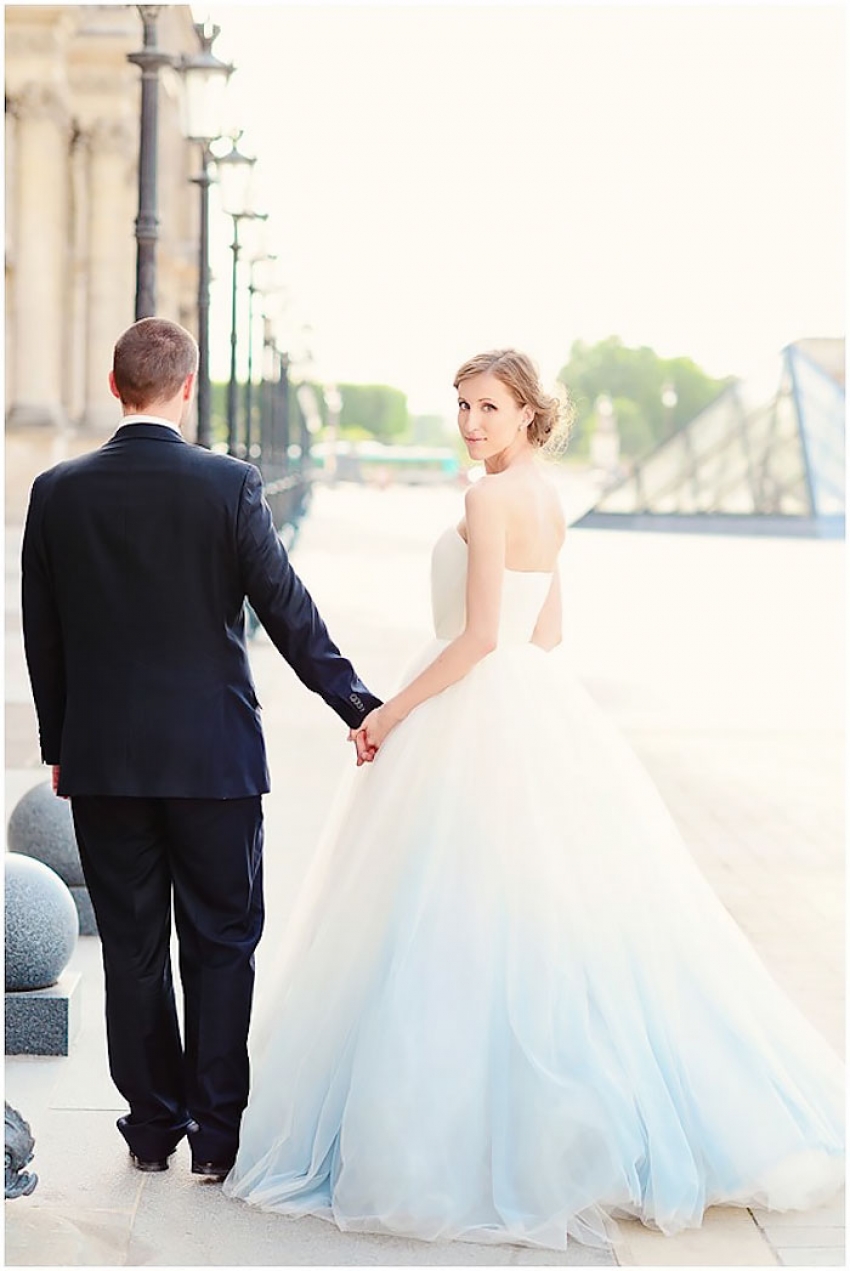 One obvious option is to dip-dye the end of your dress a delicate shade of blue to give your dress that extra bit of tradition. This one can be as vibrant or as pale as you like.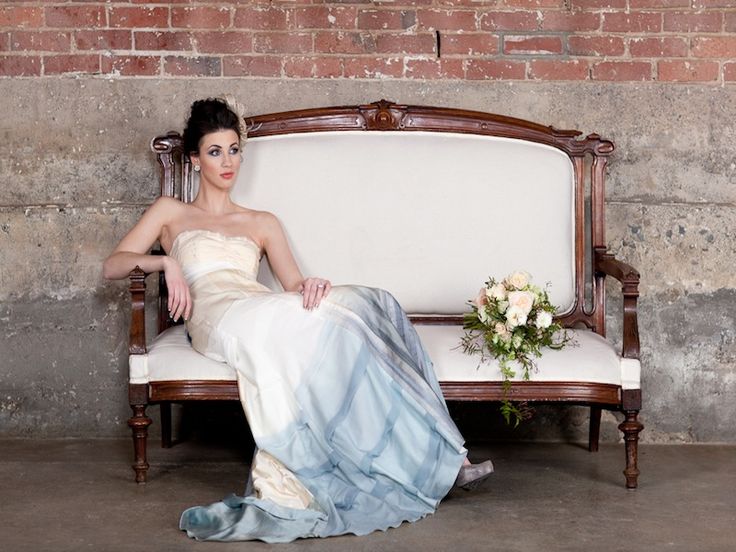 One of the great things about the ombre trend is just that; it can be as much or as little as you want. It also still helps you maintain a certain level of 'white dress tradition' with the top of your dress.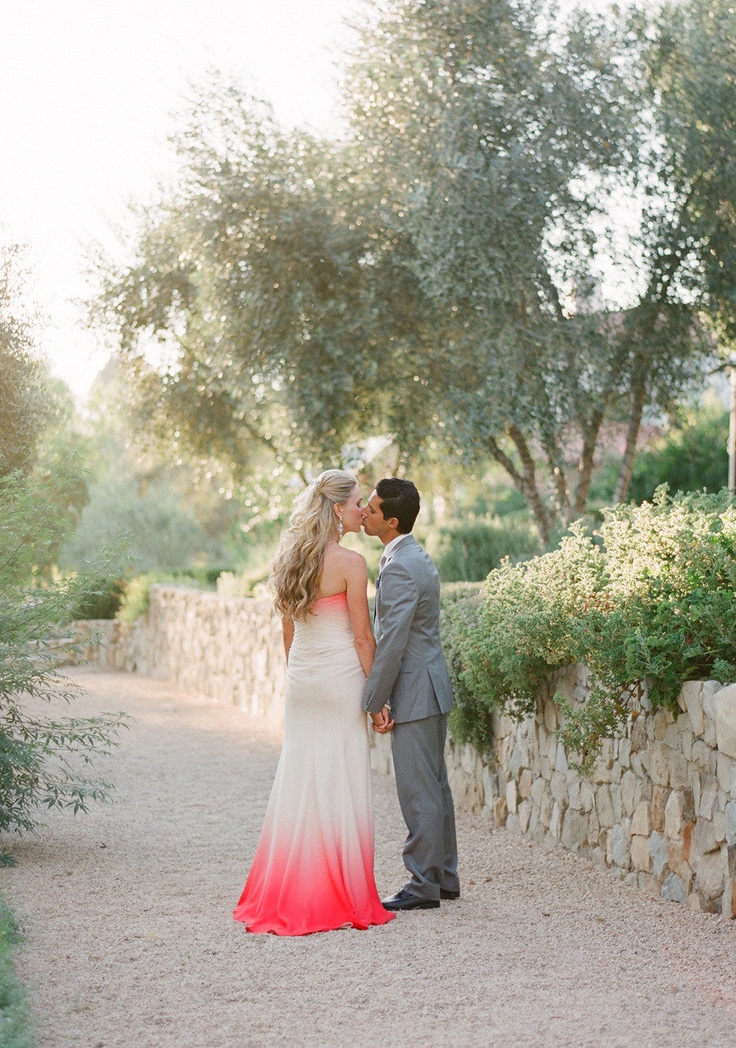 Pink is another stunning dip-dye colour, especially if you're still reeling from Gwen's famous dress. Again, blush is beautiful and feminine, but why not consider bright fuscia or even combine the dip-dye effect with a pattern?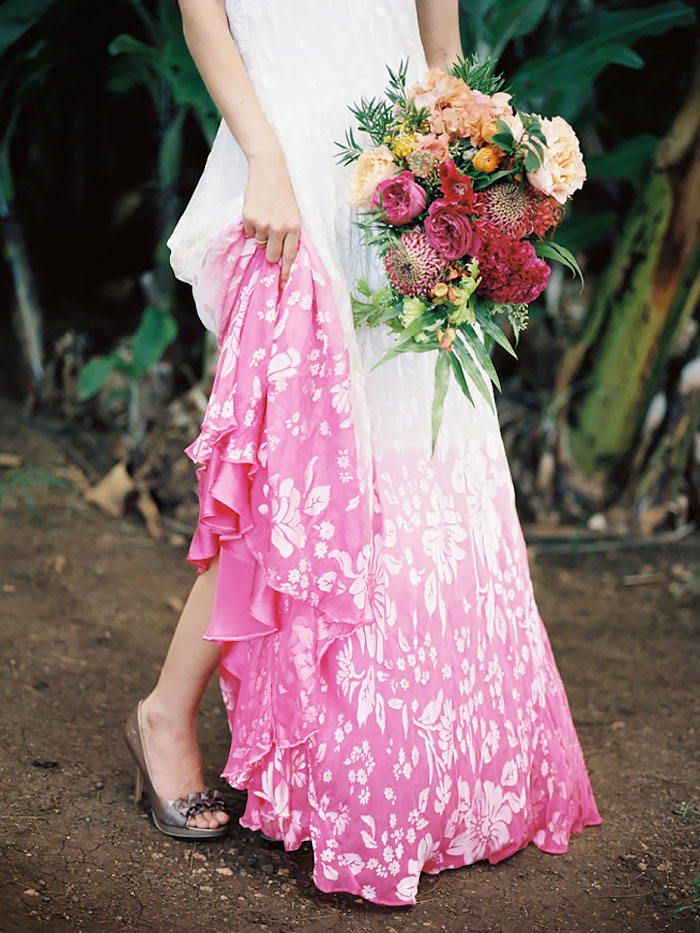 For a really subtle look, we love this mint dip-dye at the very bottom of the bride's dress, which perfectly matches the bridesmaids and their bouquets.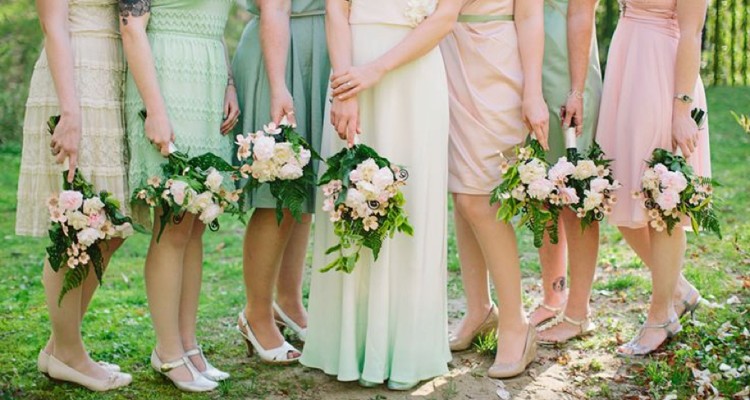 But if you still fancy going all out, remember there's no limit to how high up the dye has to go. This bride's deep purple dip-dye travels all the way up the skirt and only syphons off to white at the waist. Dip-dye and ombre gowns are the perfect opportunity for daring brides to show their personalities. We say, embrace this trend!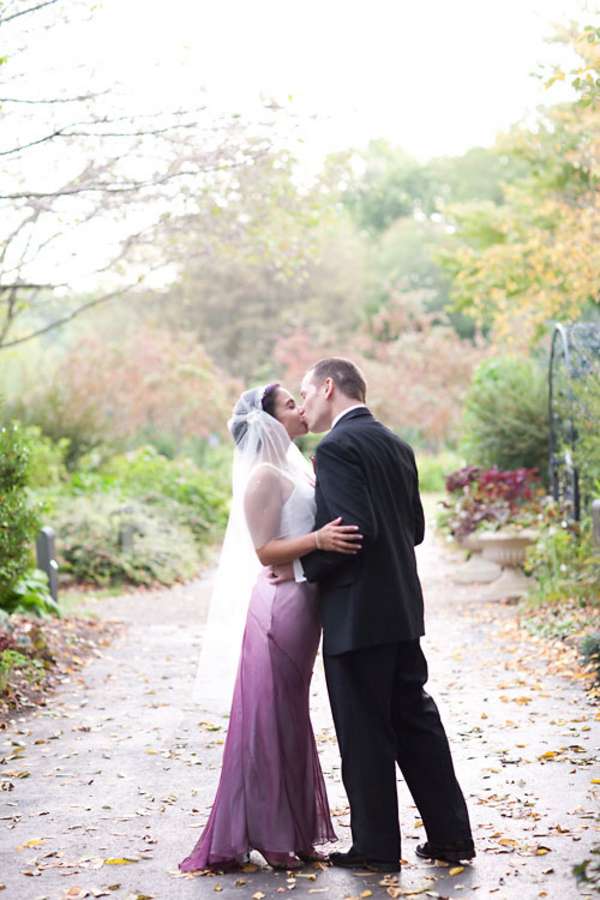 - Jenny Darmody
Image credits: Sunset dress: James Tang | Orange dress: Amber Gress | Pastel blue dress: Emm & Clau | Blue dip-dye dress: Abbey Hepner Photography | Pink dress: Lacie Hansen | Pink patterned dress: Jonathan Canlas Photography | Mint dyed dress: Brooke Courtney | Purple dress: Kate Elizabeth Photography