We've already taken you through all the secret hacks to helping keep your wedding planning as stress-free as possible. Now, we bring you our top five bridal fashion hacks to ensure a smooth day with your dress, veil and shoes.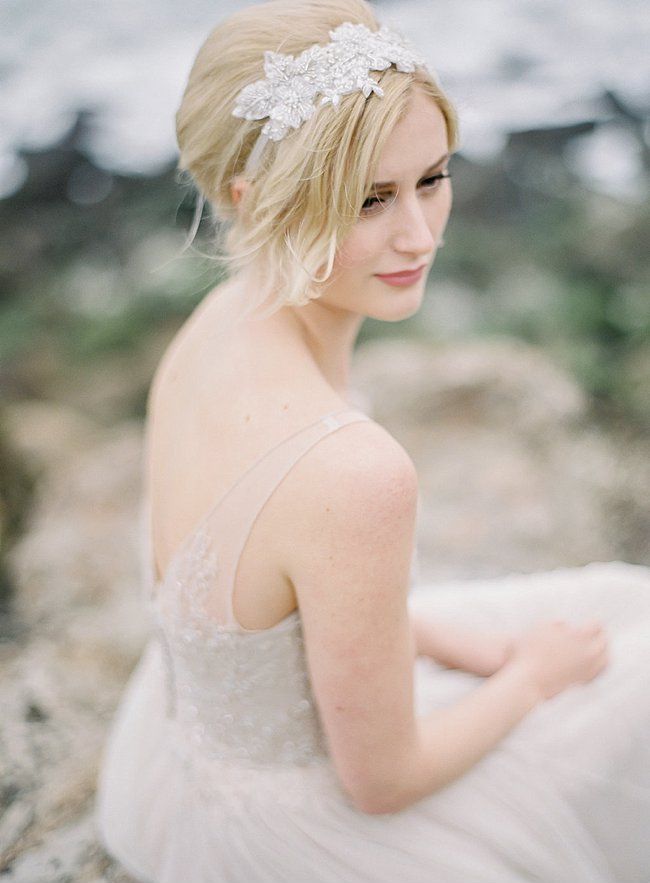 Invest in veil weights
This genius hack will stop your veil from blowing all over the place as you take those all-important outdoor wedding photos. Save the Veil weights are available from Etsy for just €46 for a packet of six, which will control most veils. The small magnets come in four different styles to subtly match your ensemble, and allow your veil to move without going out of control or blowing all over your face.
Have your bra sewn into your dress
Advertisement
If you're wearing a strapless bra on your wedding day, you shouldn't have to worry about having to pull up your dress constantly to make sure the strap at the back isn't showing. To avoid this problem altogether, have your bra sewn into your dress if possible. This is a particularly good hack for many dresses where there's a danger of the bra being on show.
Have a designated bustler
Your gown and train will definitely be beautiful, but at some point in the day, you're going to want your dress to be bustled. Make sure you have a bridesmaid, or a family member who was at your final fitting to learn the ins and outs of how to bustle your dress. Make sure they practice when they're taught how to do it. Decide when you want to have your dress bustled. We recommend after the photographs and before the meal so that you can enjoy moving around your reception with ease.
Get heel protectors
This is the perfect hack to save your shoes from the dreaded grass sink. Invest in a pair of heel protectors for you and your bridesmaids so that you can take photographs out on the grass without worrying about ruining your shoes or sinking into the grass. You can pick up a pair from as little as €5 in Costelloe & Costelloe.
Advertisement
Sand your shoes
Don't risk slipping up the aisle in your brand new shoes. Sand the soles of your shoes to rough them up a bit and give them enough grip to prevent you from slipping on the floor. Another good shoe hack is if they're a bit tight. Wear thick, woolly socks and squeeze your feet into your shoes. Then blast them with a hair dryer for a few minutes and stay in them as they cool down. If you need to stretch them out a bit more, repeat the process.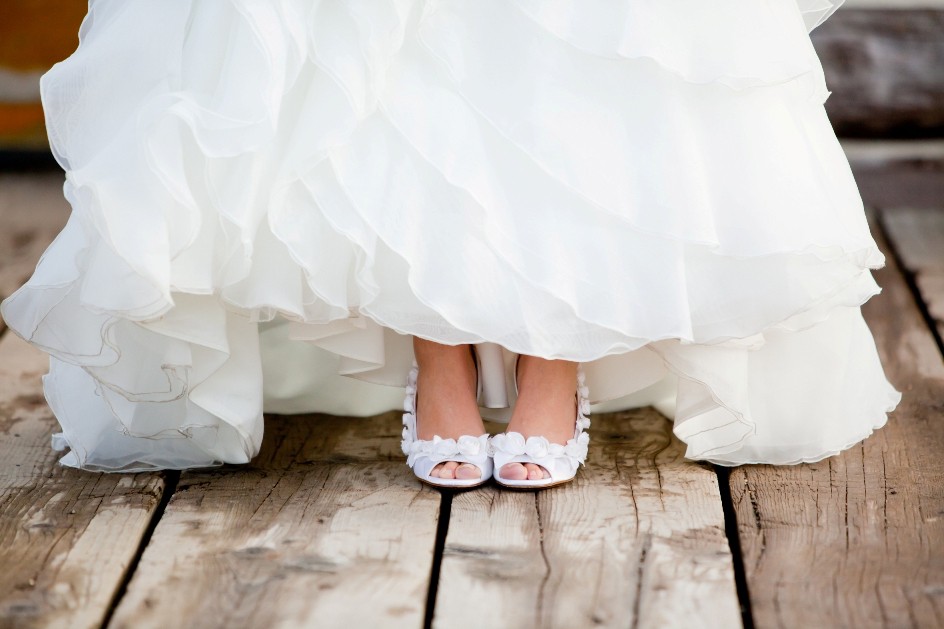 Image credits: Bride: Coco Tran via Style Me Pretty | Veil: LoRusso Studios | Getting ready: Lisa Dawn Photography | First dance: Two Ring Studios | Shoes: Heather Hester Photography | White shoes: Delia Studios