Classical lines and shapes donned the runway in this season's bridal collection from Amsale, the Ethiopian-born New York based designer who is known for her love of understated glamour. The designer's fondness for this simplicity of wedding dresses stems from a very personal experience she encountered before her own wedding, back in 1985. At that time, the only dresses she could find were overly decorated and too ornate for her taste. She wanted something classical, something simple and something timeless – so she created one.
Simplistic shapes with clear cut edges were her main focus this spring, and both her full gowns and straight silhouettes were tailored to perfection. Even the A-line organza skirts were sleek and controlled, giving the entire collection a polished elegant appearance.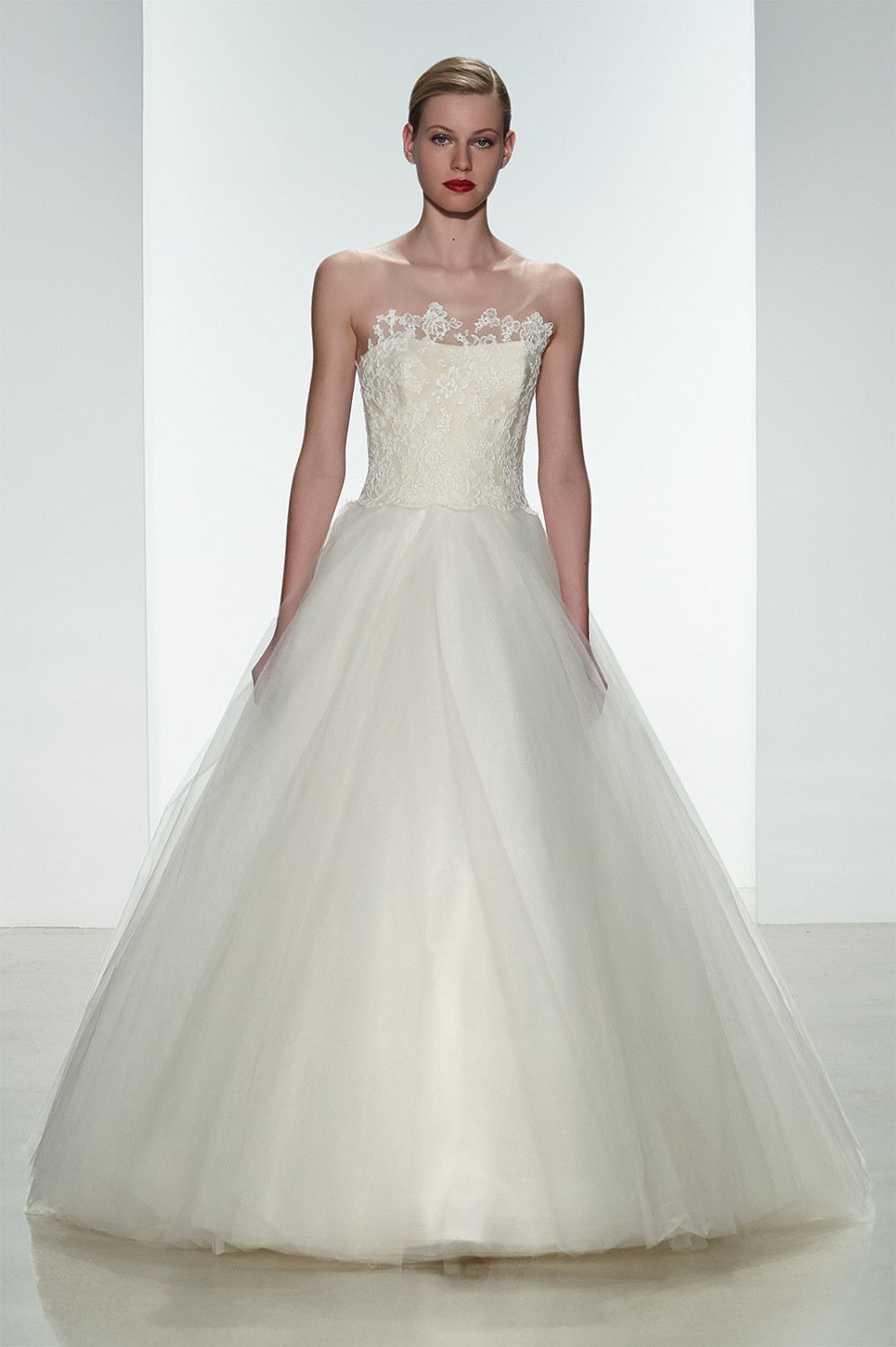 Her unadorned clear-cut shapes were very regal and graceful, designs that were fit for a bride looking for modesty and focus with a simple stylish effect. Her dresses need no additions, no extra frills and no adjustments – just an elegant bride.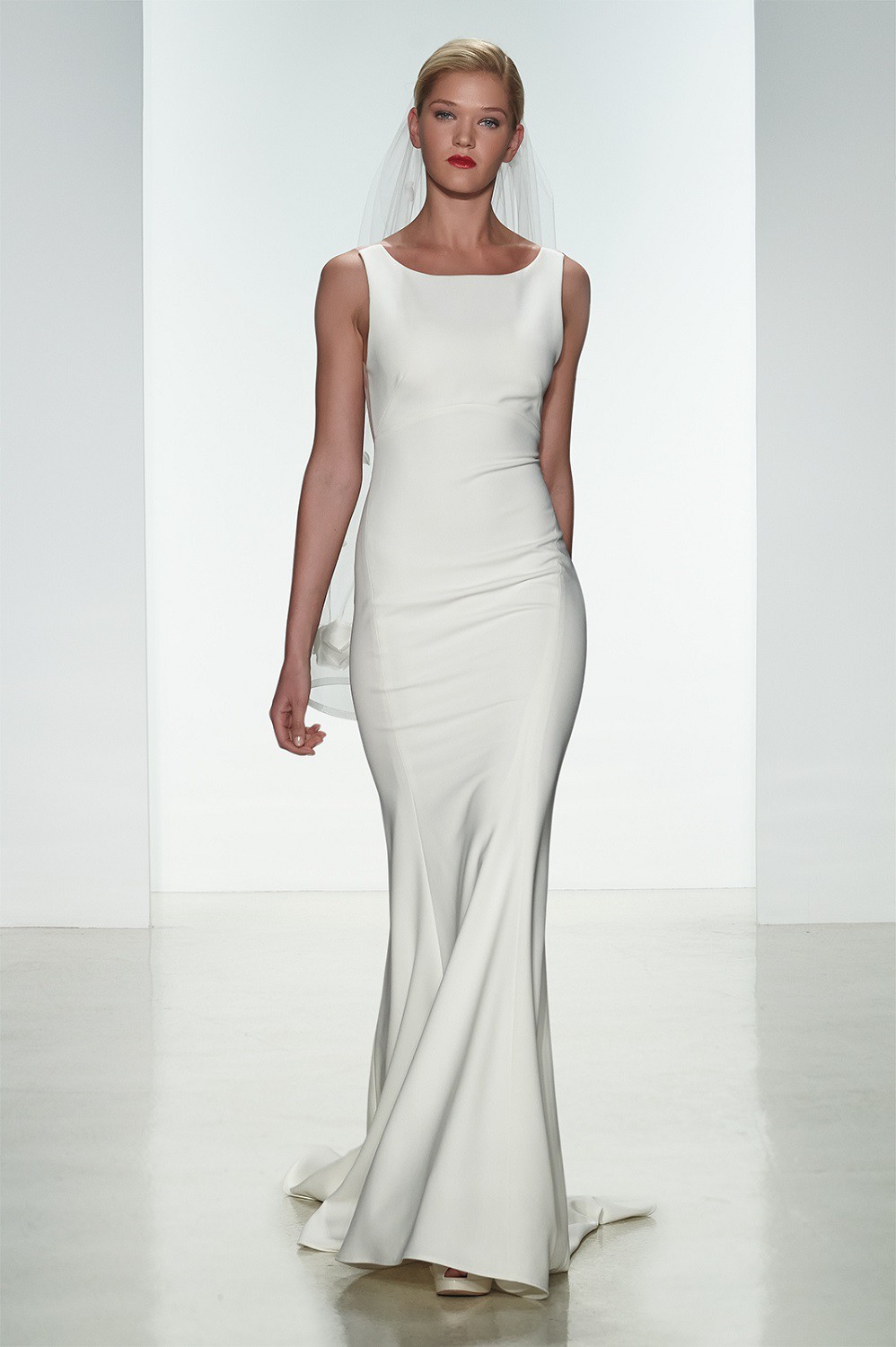 Despite the emphasis being on hard lines and strict cuts, the designer also managed to place a soft air around the dresses by using sheer and light fabrics. Soft lace and flowing chiffon complicated the female figure perfectly in accordance with her straight-lined silhouettes. We particularly loved the sheer back gown that had white buttons sprawling down the spine. It was a minimalist design but with a trailing, playful fastening that flattered the contours of the female silhouette perfectly. The fabric was soft and delicate and the shapes were controlled, making it a very powerful yet romantic combination.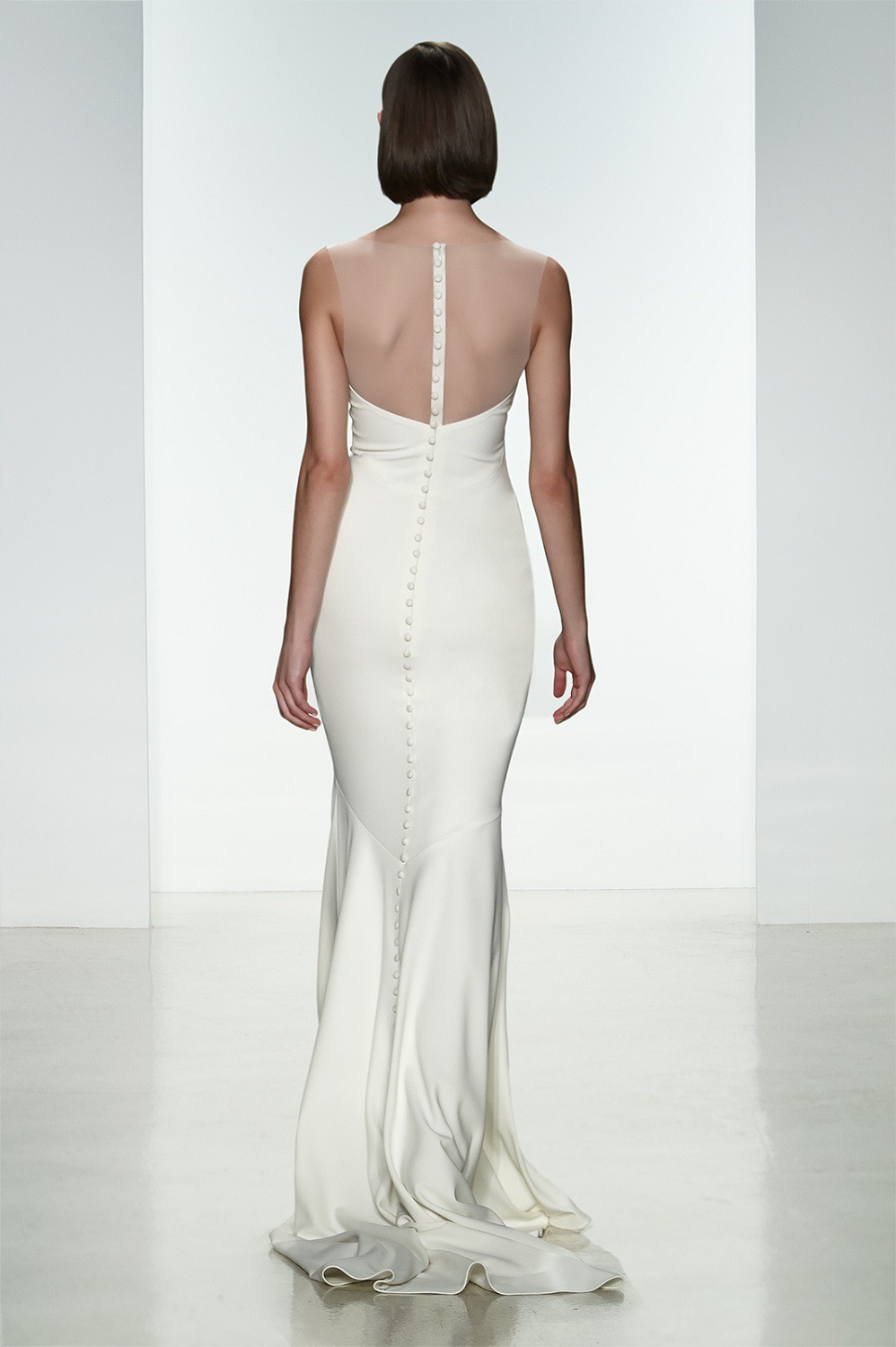 One of the biggest features in this collection were her illusion necklines. Amsale adorned her gowns with a dainty transparent and sometimes lace collar to add a ladylike playful touch. They highlighted the femininity of the silhouette by drawing attention to the collarbone in a discreet fashion. Almost unnoticeable from afar, when examined the high sheer necklines allowed for the lace and adornments on the bodice to flow up the gown and across the torso in artistic lines. Even if they were paired with the simple unembellished dresses or those that displayed more embroidery and decoration, the illusion necklines provided fluidity and simplicity. This season Amsale continued to create what she is classically loved for – a timeless gown, something that embodies elegance and refinery.
To see more of Amsale's beautiful gowns, check out our dress gallery.
- Roisin Curran