This week saw the launch of yet another international bridal event – the London Bridal Fashion Week (LBFW). This was a much anticipated event in our bridal calendars, given that it's the first of its kind. This year was the very first year that London could proudly host its very own Bridal Fashion Week, at the Old Billingsgate building, perfectly timed in the international fashion calendar by following suit from New York and Barcelona that just ended recently. Now it was London's time to take to the stage and show us what their designers could do. And it was an impressive show that they put on, with more than 50 labels on show over the three day event, hosted from 17-19th of May.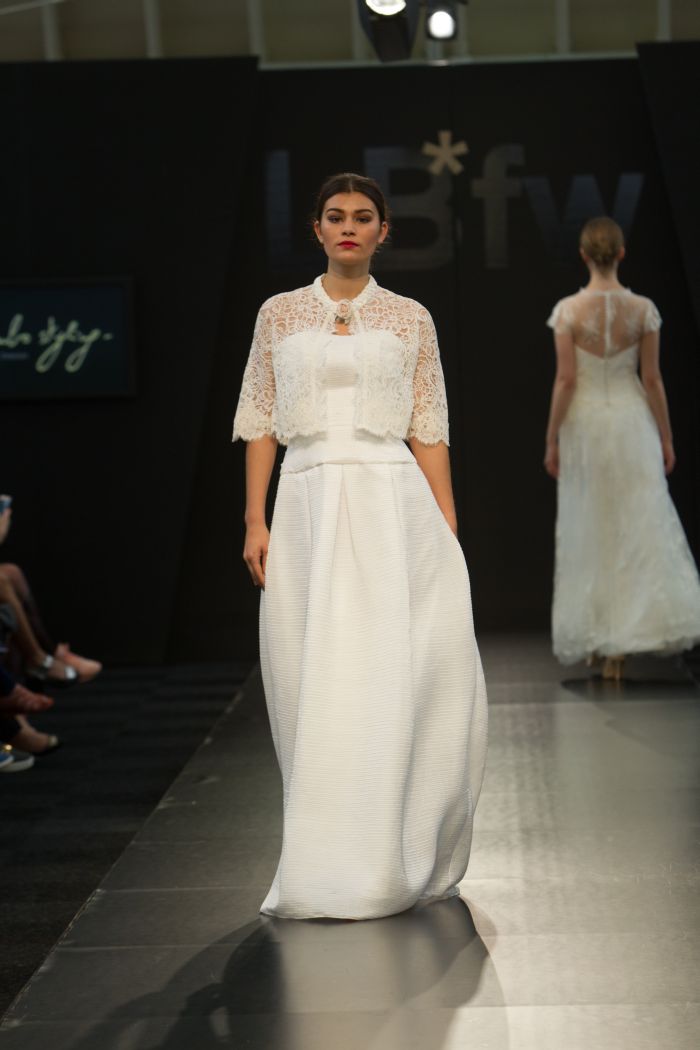 Some of the big names in bridal that they were proud to showcase included powerhouse Charlie Brear and the prestigious, longstanding Ritva Westenius. It was the first unveiling of British designers Charlie Brear's 2016 collection, and the former Royal Ballet dancer Ritva Westenius also showcased her collection for the seasons ahead. Ritva Westenius focuses her designs primarily on high quality material with clean cut lines, making her dresses full of grace and emphasis. We loved her embellished dropped waist gown that she showed at London Bridal Fashion Week. Its structure was simple and understated, with the right amount of detail in the embellishment and sequins that made it a superbly designed wedding gown fit for any bride.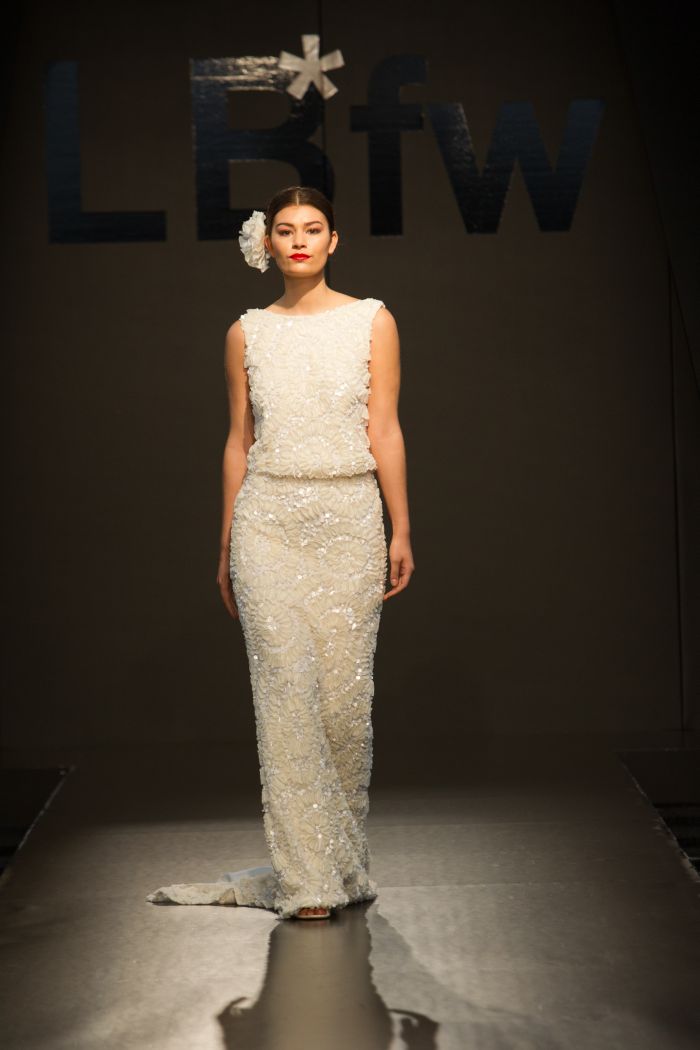 Among their collections were other designers and bridal boutiques that London Bridal Fashion Week showcased. There were some real beauties among them, such as the classical, timeless design we have come to know and love from designer Christin Dando, who credits old Hollywood as her direct inspiration. She fashioned a wedding dress directly from delicate appliqued lace in a strapless bodice, with a floral covered wedding veil that flowed around the bride in an elegant sheath. Another gown that stood out among the collections was by designer Arga & Arga, who specialise in handmade jewelled and detailed wedding gowns. Their wedding dress consisted of a dropped waist with a light, sheer, lace covered bodice giving it a simple yet elegant structure with a vintage edge.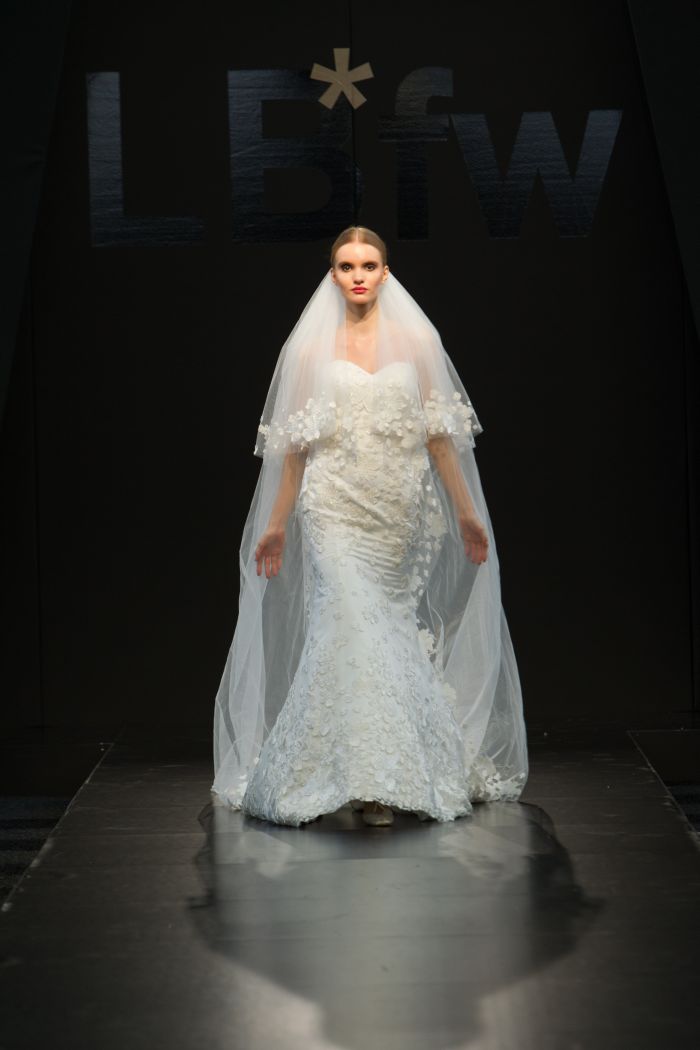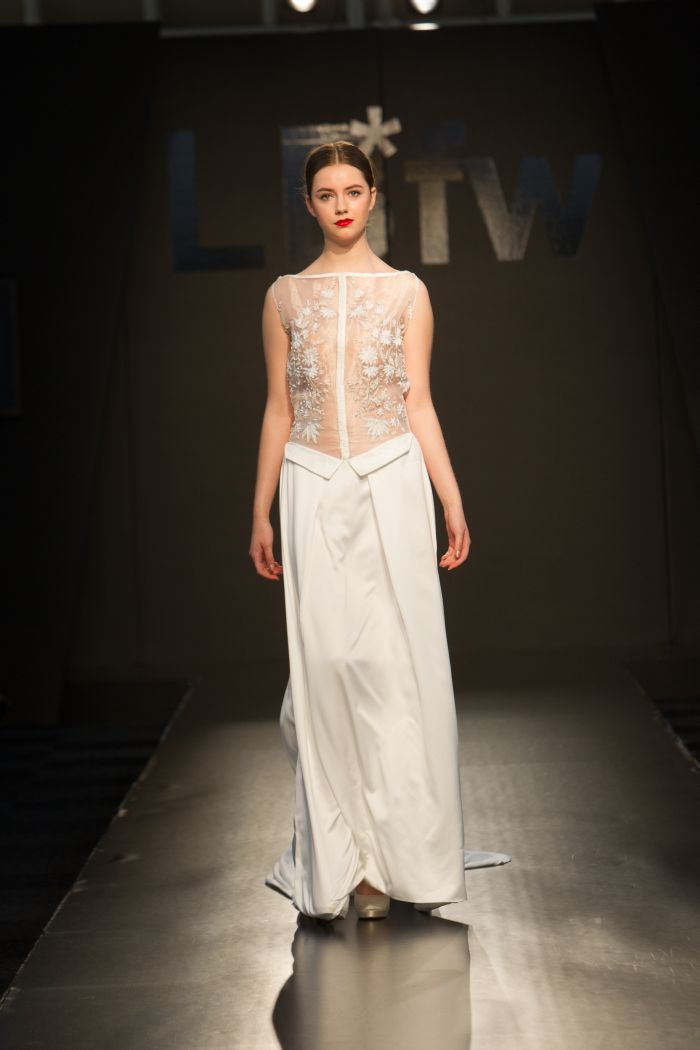 After pouring over all the collections we could set our eyes on at London Bridal Fashion Week, there were a few distinctive trends we saw emerging for the 2016 seasons ahead. A distinct upcoming that we couldn't ignore would be the dropped waists, very reminiscent of the roaring 30s, like the dresses we previously mentioned by Ritva Westenius and Arga & Arga.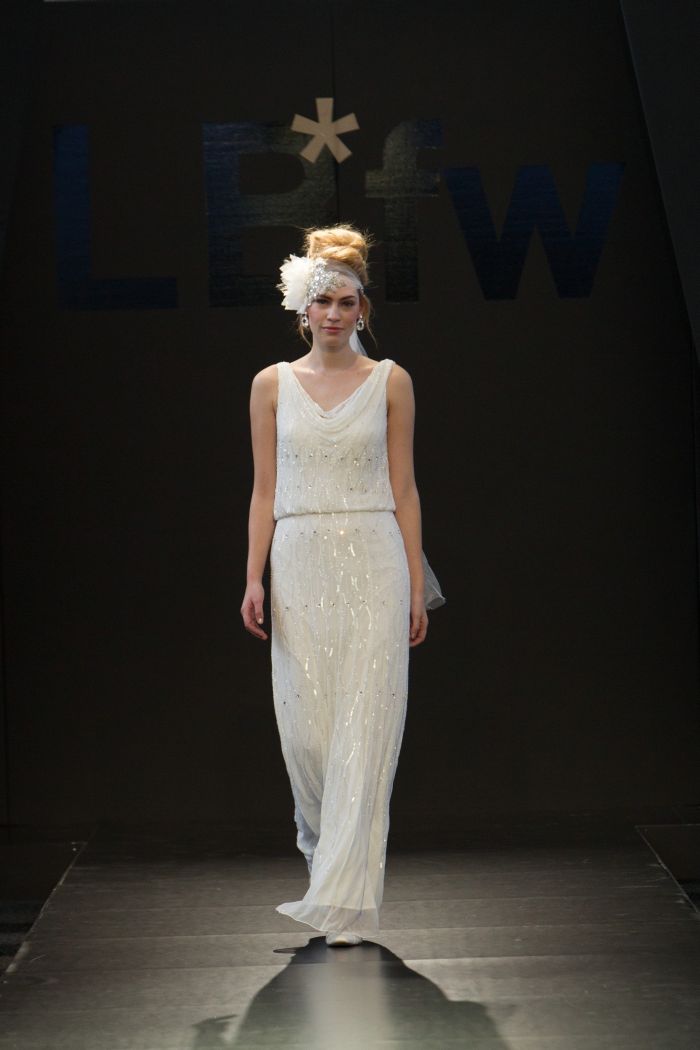 Another of these particular trends that will be paving the way for all brides in the coming year would be a definite nod to the glamour of trumpet skirts. Our favourite had to be the high neck embellished gown from Aya Couture, the London based producer of couture wedding gowns. It is usually so rare to find a trumpet skirt gown that doesn't have a simple embroidered bodice with a strapless sweetheart neckline. This dress however, was created very differently to the typical template of a mermaid or trumpet gown. Instead of a plain bodice, it featured a delicate, high neckline and a fully embellished glittering bodice in light coral, which then led onto a trumpet skirt made of layers of tulle in light lavender. The working contrast of both the structure and colours made it a show-stopping wedding dress, perfect for a bride who wants to walk down the aisle full of confidence and boldness.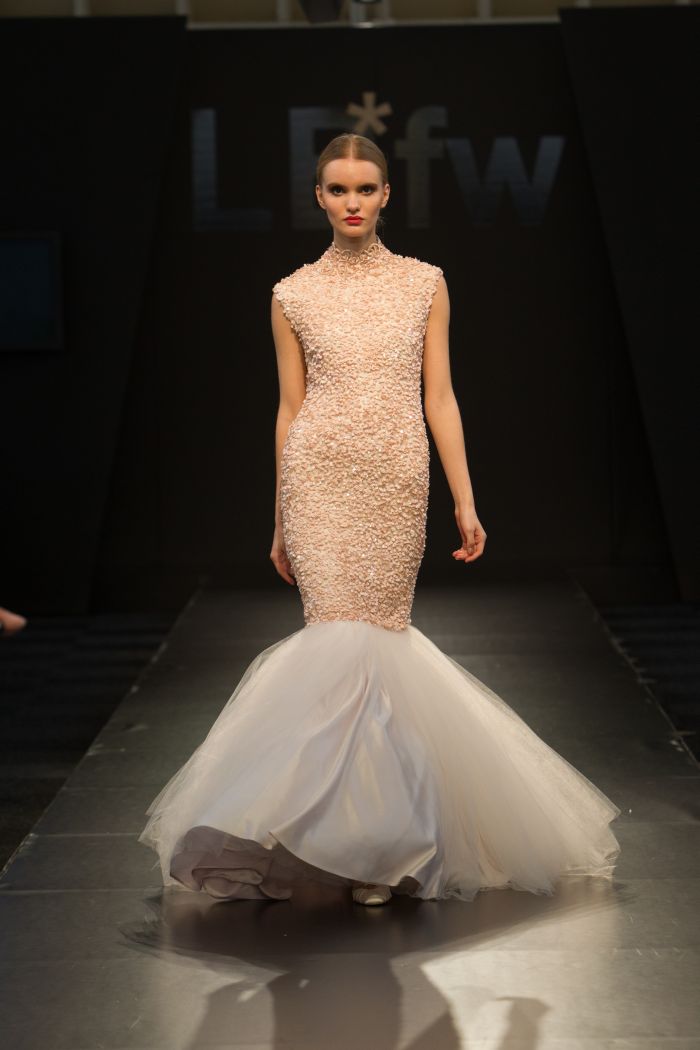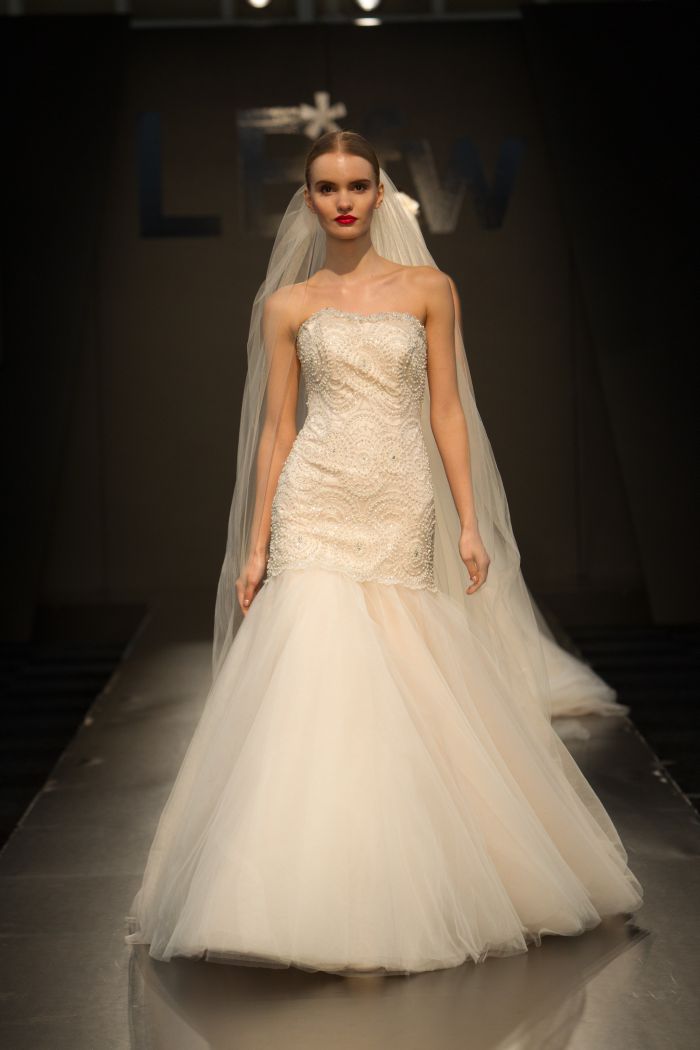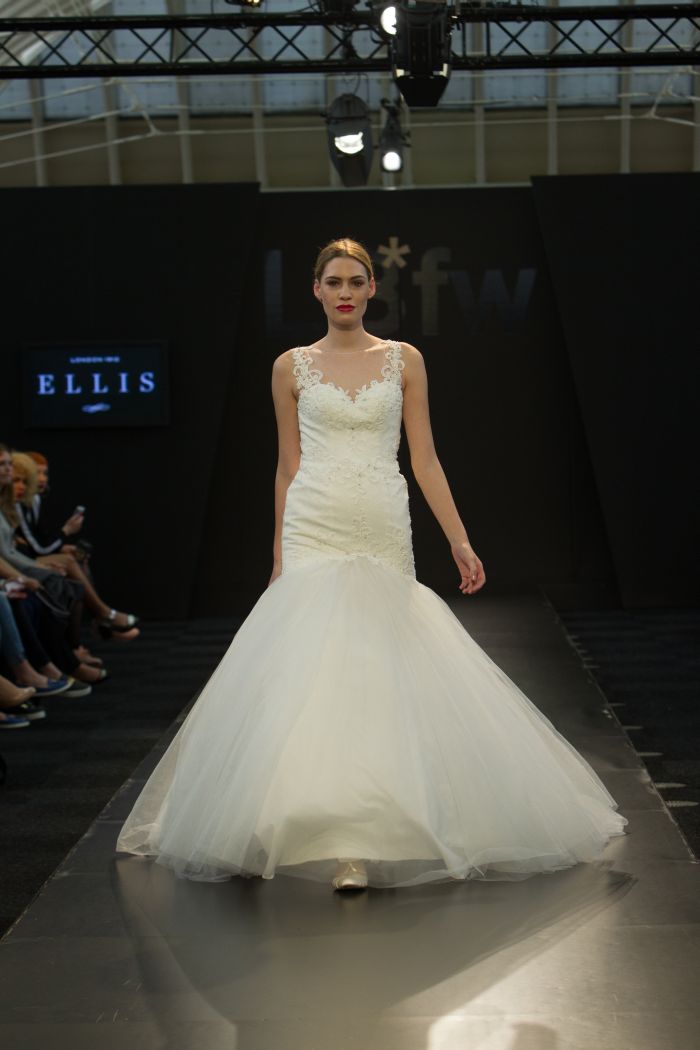 Of course, London Bridal Fashion Week also gave us the styles and wedding gowns that we always see and always will eternally love, such as long-sleeved lace dresses, ruffled skirts and illusion necklines. Overall, for its very first year in launch, London and its designers have come together to give us a show that we, and the rest of the world with us, will not be forgetting anytime soon.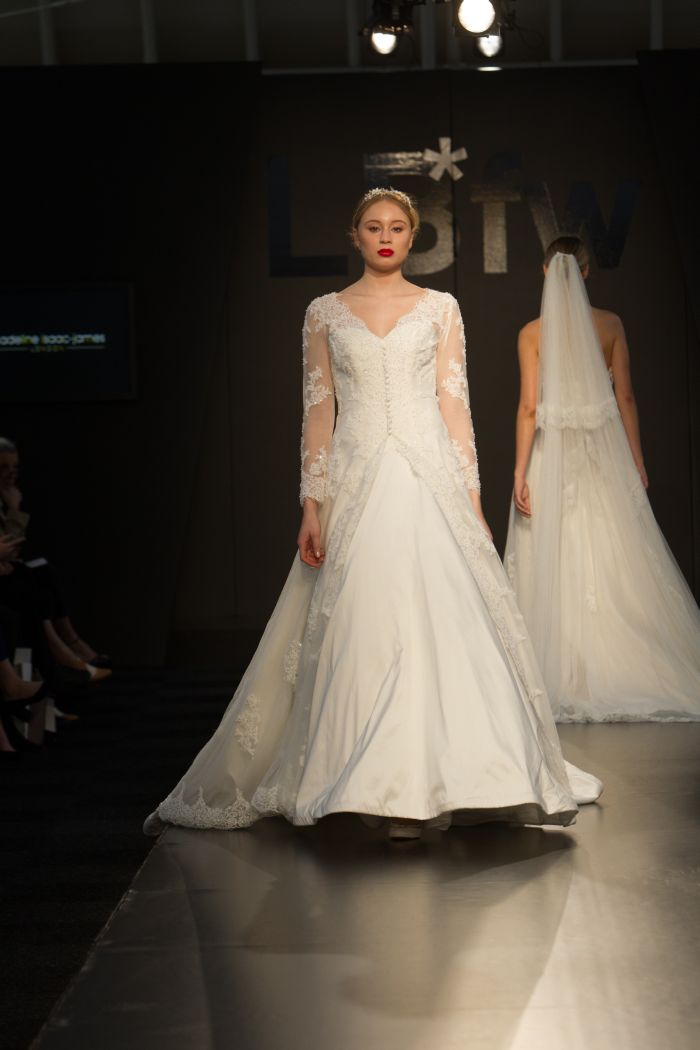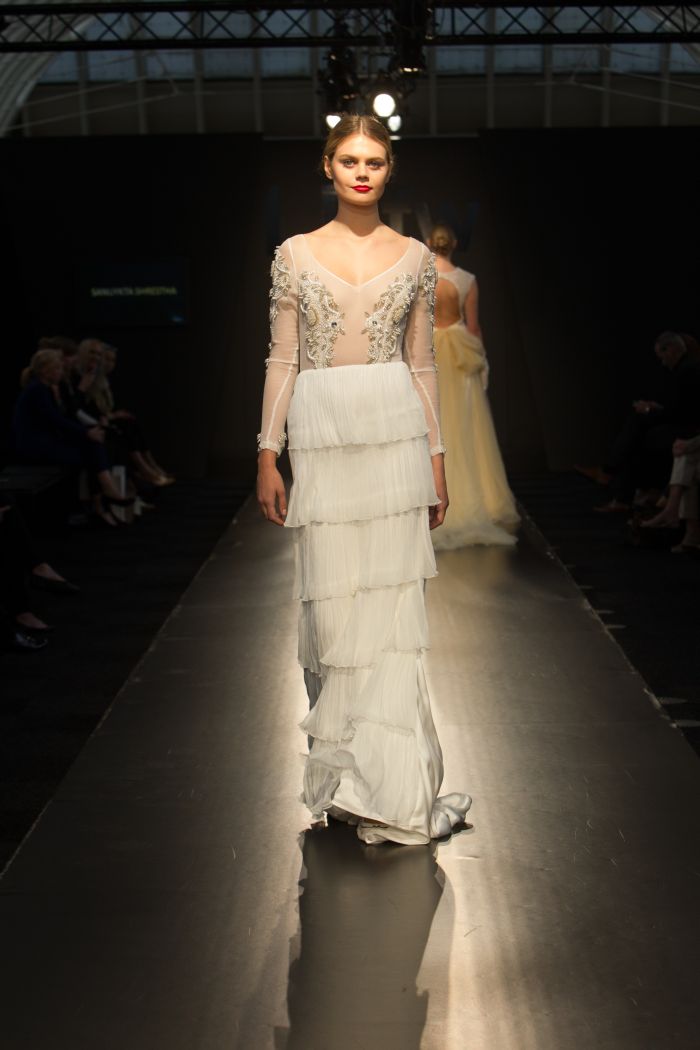 - Roisin Curran
Image Credits: London Bridal Fashion week