Sleek, silk gowns, billowing fabric and delicate detail are just some of the things you will see in the spring/summer 2017 collection from Pronovias.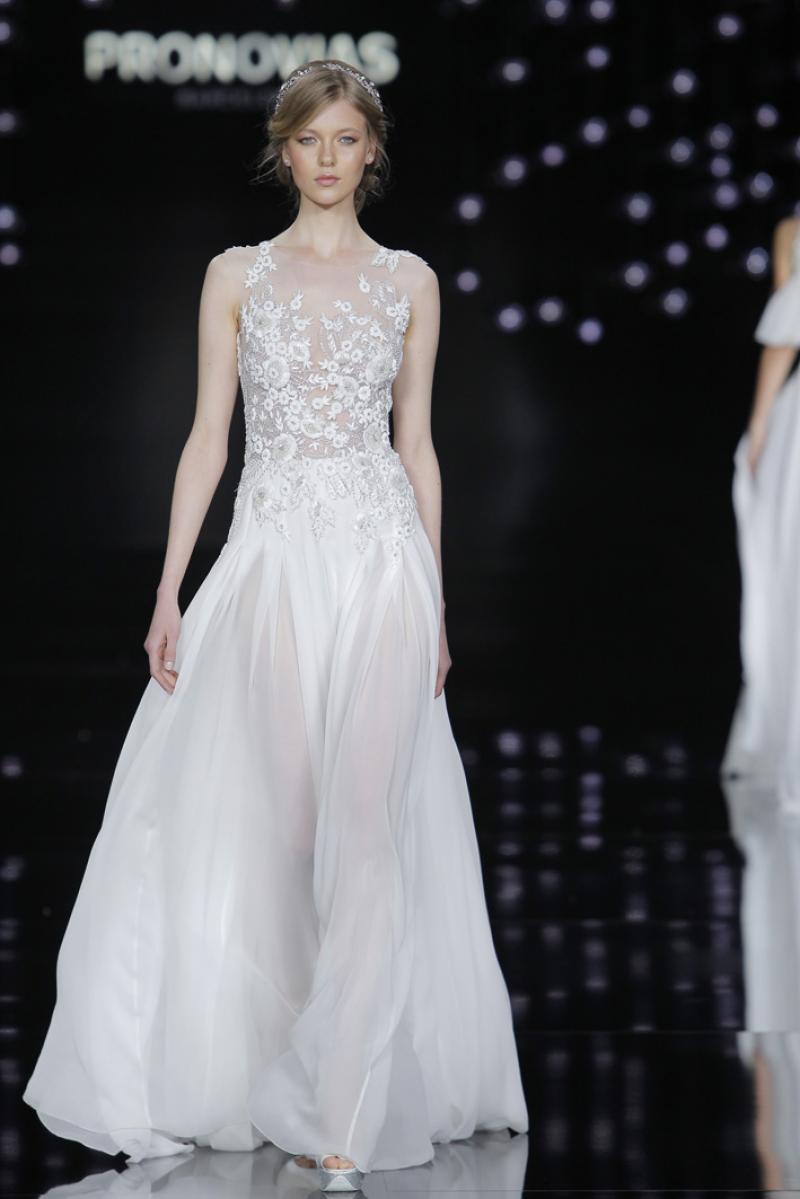 We love the embellishments and grandeur that come with some of the Pronovias gowns, but there's something incredibly sensual and breath-taking when it comes to thee narrow column dresses.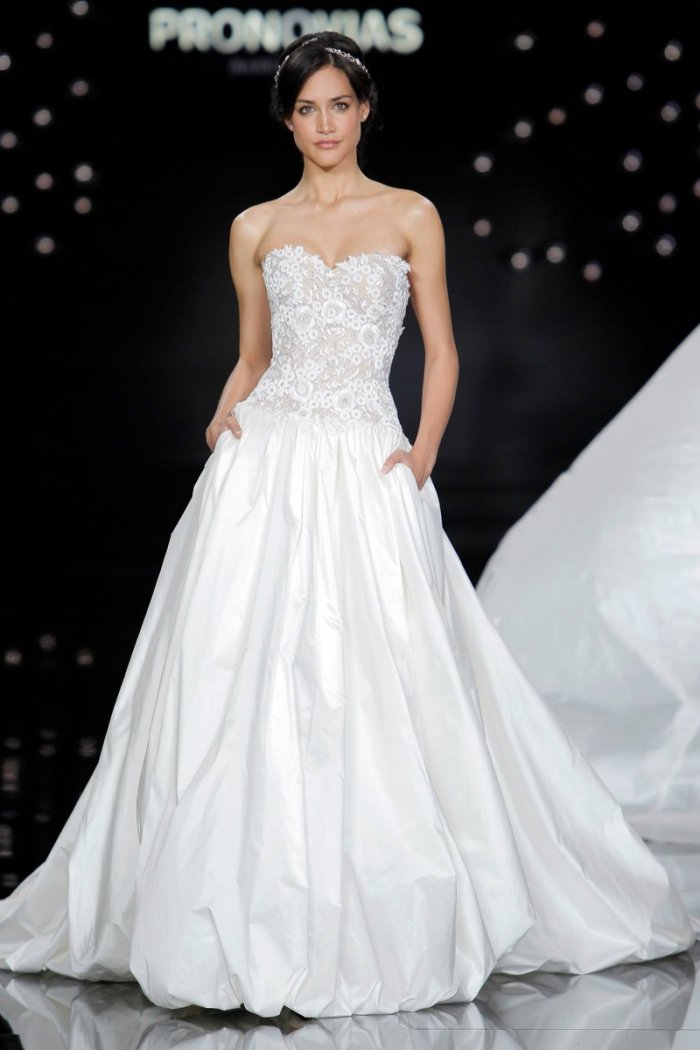 The sleek design of this gown and simple design with no embellishment is exactly what makes this dress so special. It's perfect for the bride who wants a floor-length dress but with minimal detailing and the fit will accentuate the bride's figure perfectly.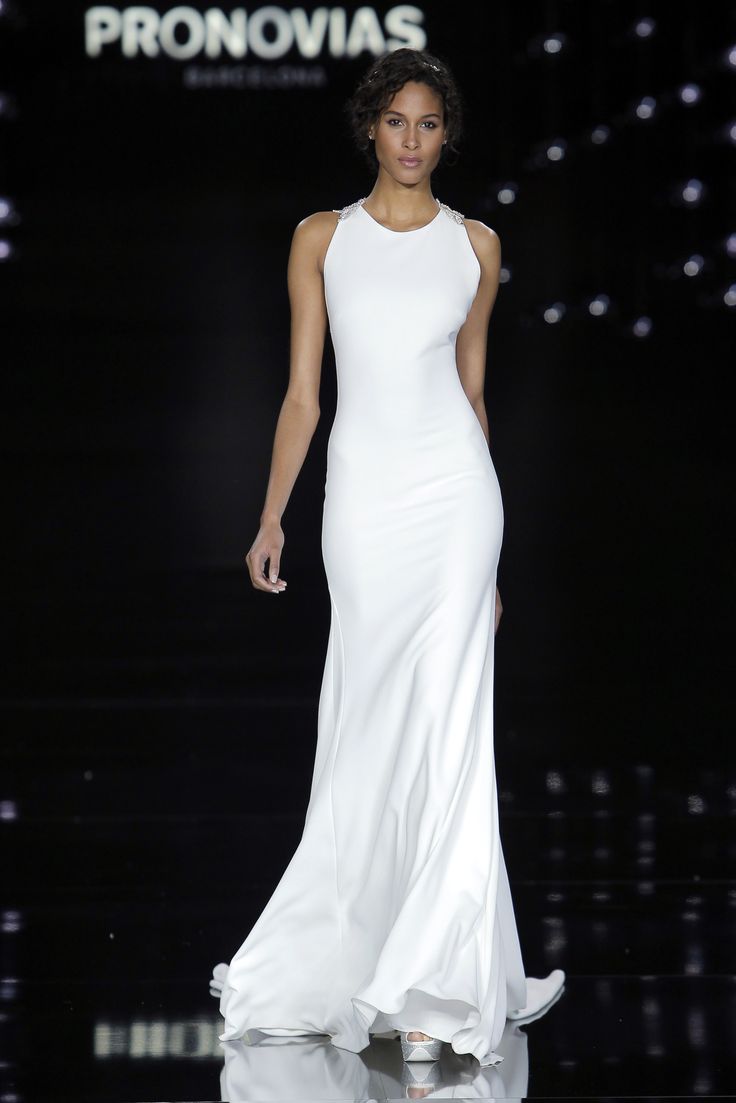 For a slight amount of embellishment, this gown is equally stunning. It encapsulates the minimalist look in the gown itself, but shows off its detail in the glitzy, embellished sleeves either side of a straight neckline.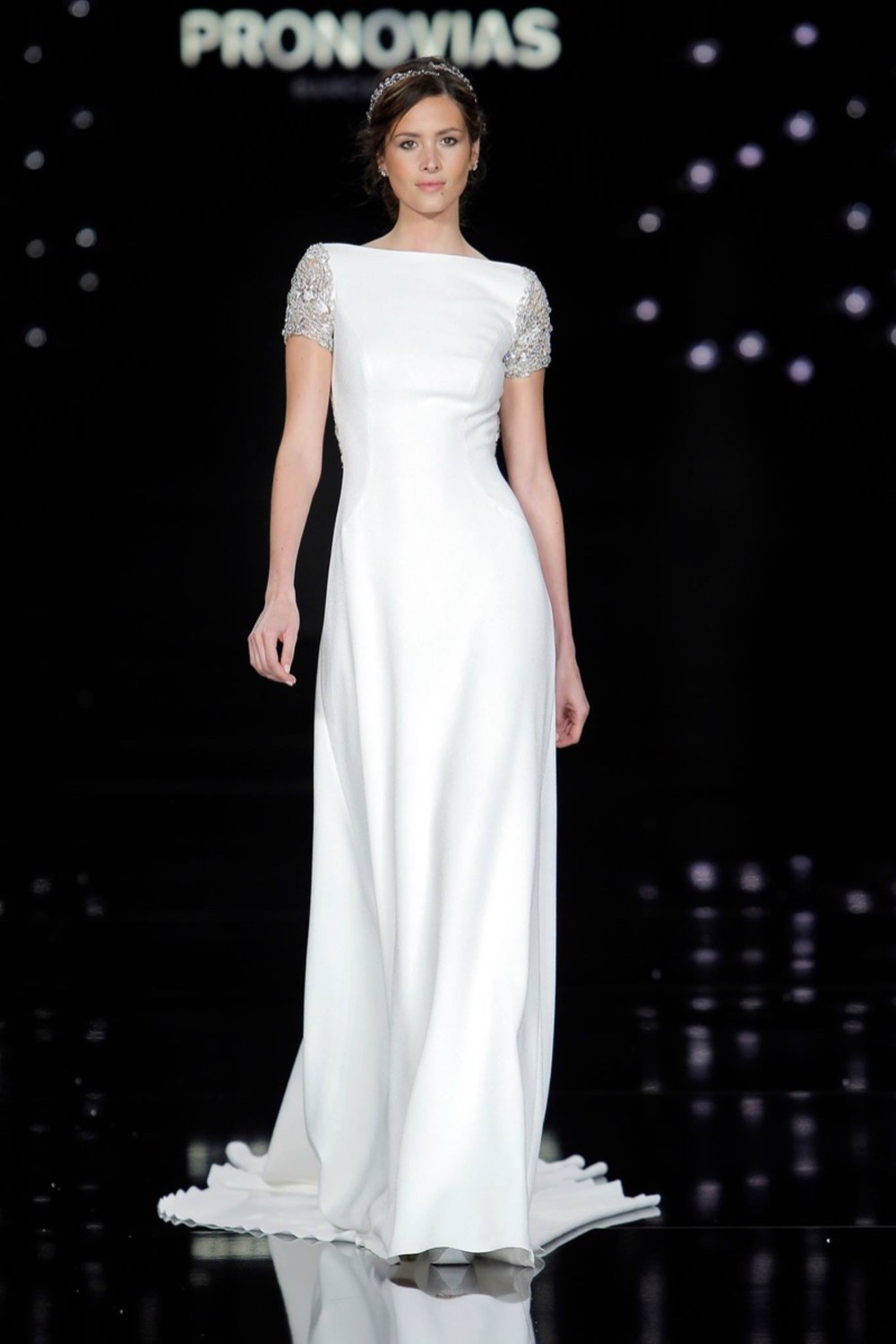 Sheer is a huge trend, not just in bridal but across all the fashion catwalks and Pronovias used this in the latest collection in this stunning, barely-there gown, taking advantage of strategically placed lace and embellishment to make it a perfect bridal dress.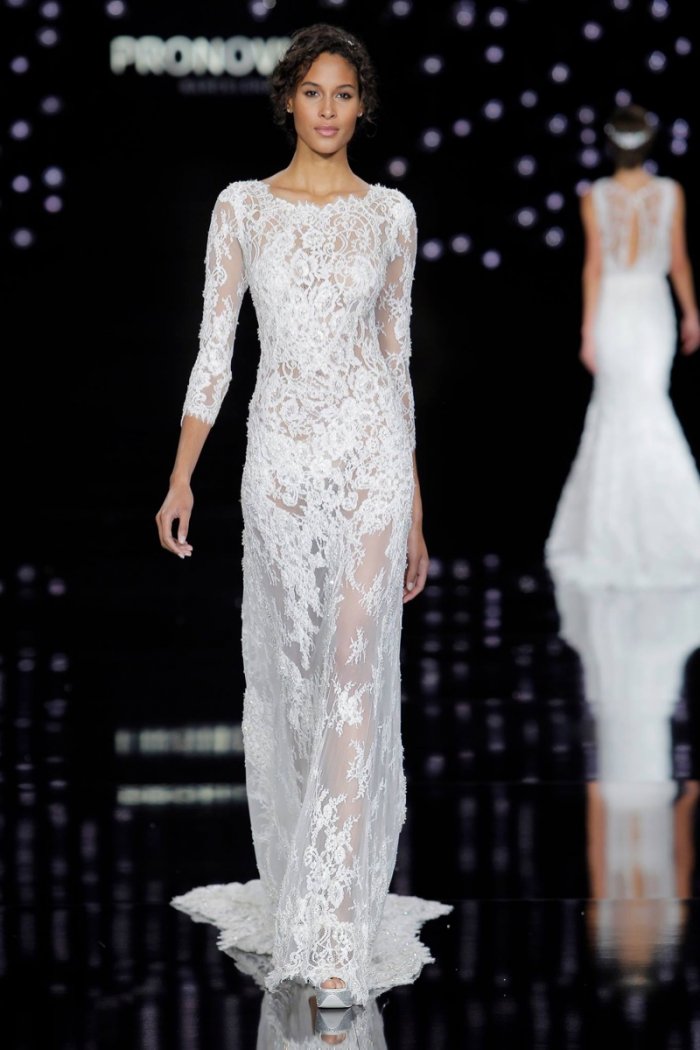 For a more covered gown, there's also this long-sleeved dress with more rounded, floral like designs across the bodice.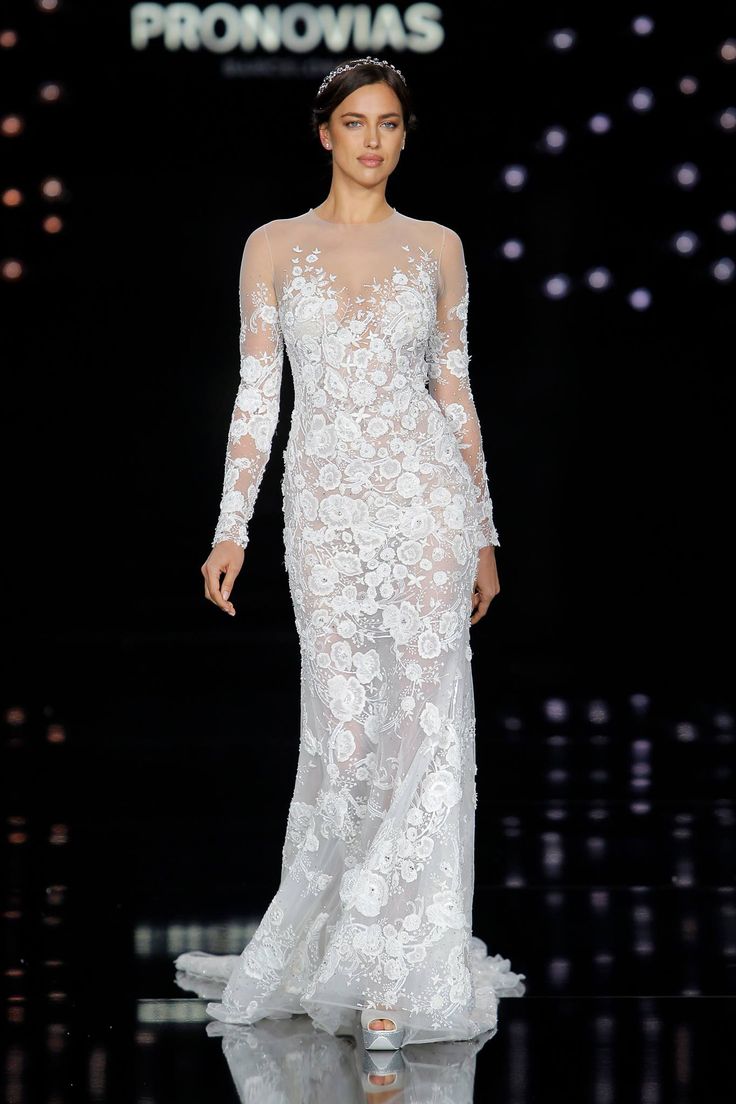 Graduating to something with more splendour, we have this stunning A-line gown with light, lace embroidery down the dress, particularly on the shoulders and the plunging V-neck bodice.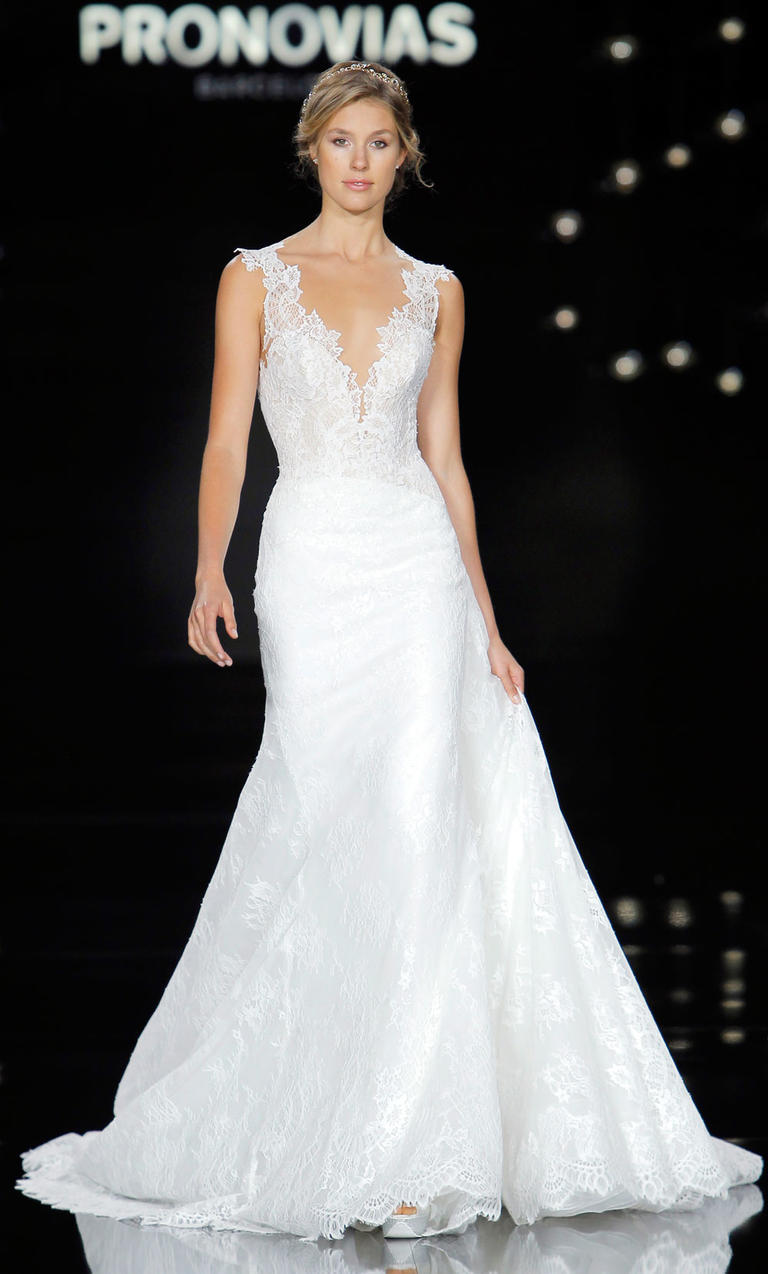 For the bride looking for something like that, only more, Pronovias has you covered. This ballroom gown has a much wider skirt and much more pronounced lace detail. It's almost as if the entire dress is made of the embroidery. This dress also has a slightly deeper plunge at the front.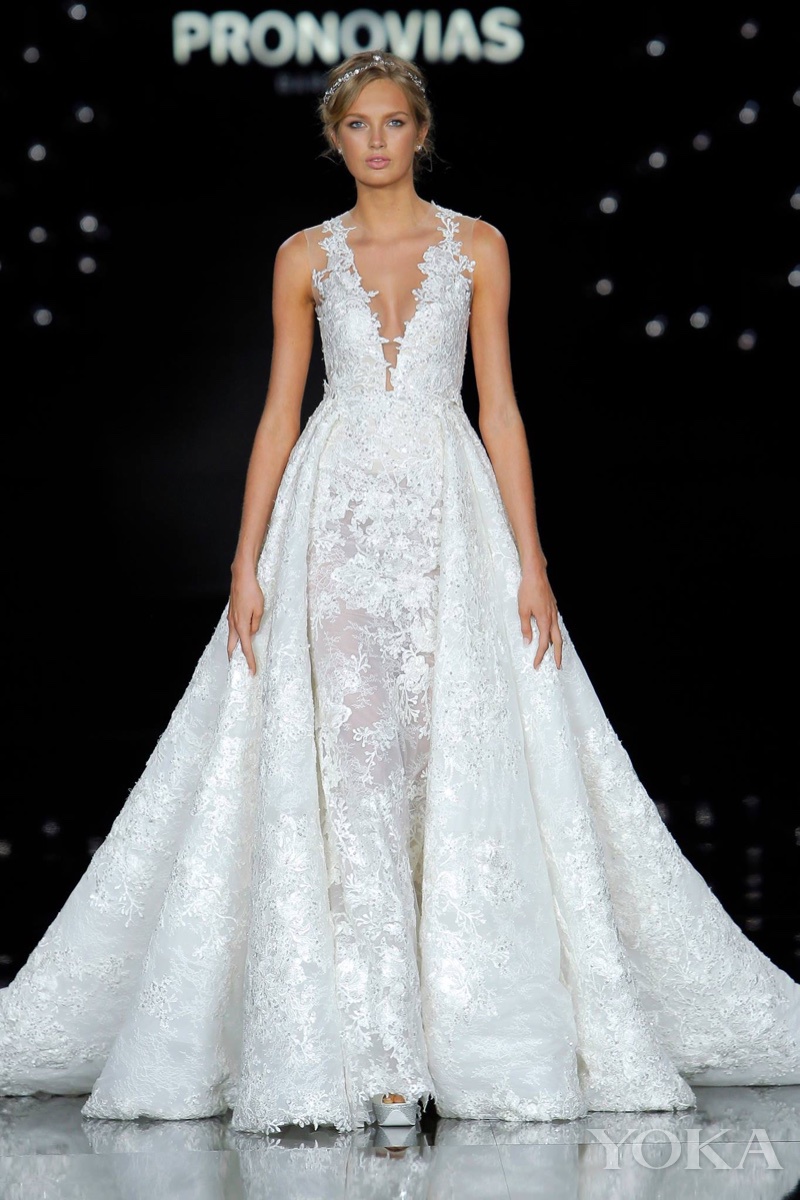 For something that truly commands the room's attention with its presence, this is the perfect design. A high collar neck brings a highly embellished lace dress down a narrow silhouette, accentuating your figure. But it's the billowing silk cape that will truly be the showstopper for your wedding.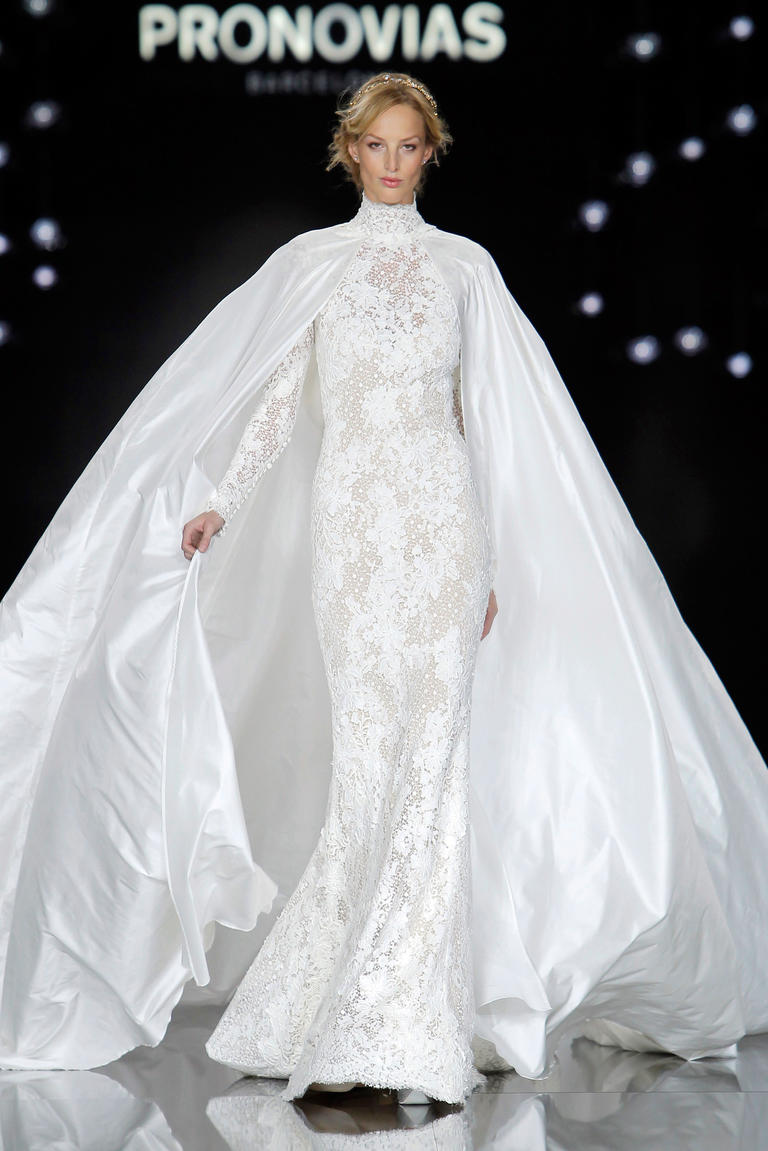 For a full runway report of the spring/summer 2017 bridal trends, be sure to grab a copy of the autumn issue of Social & Personal Weddings, on sale now.
- Jenny Darmody