The elimination of the uniformed bridesmaid is a welcome change from the tradition. The idea that one style fits all is a long forgotten mentality, along with putting your bridal party in horrendously over-the-top meringues to make yourself look even more fabulous by comparison. While 'mix-and-match' bridesmaid dresses are a fast-growing modernisation in weddings, it's also giving way to newer trends that may not take so well if the line of girls at the top of the venue were too 'matchy-matchy'.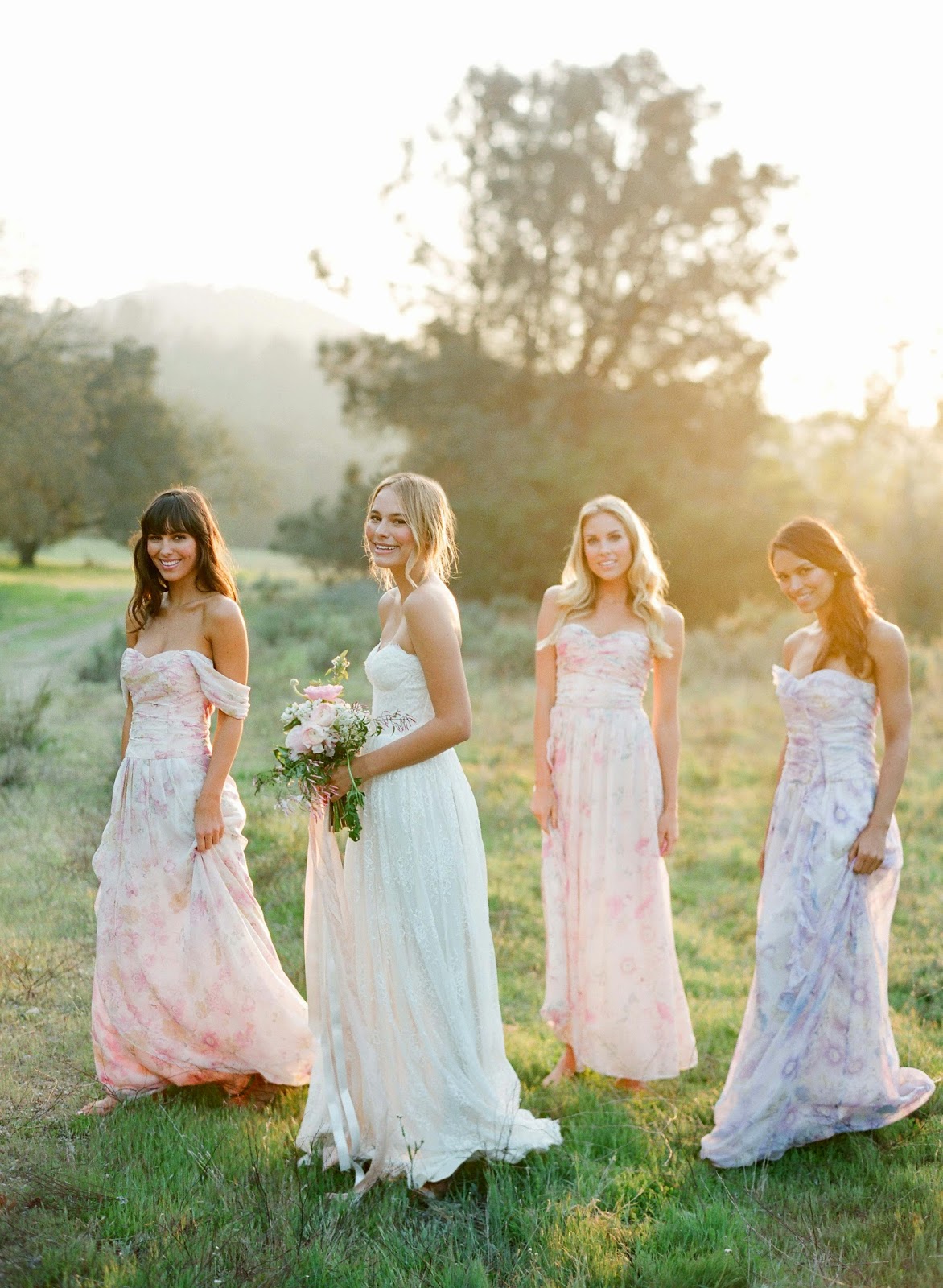 Bold prints are quickly becoming a major trend in this year's wedding season, particularly with bold floral patterns matching the summer sunshine and dark florals coming in for winter weddings. Prints and patterns are taking the bridesmaid dress idea away from the uniformed funeral procession of one colour all the way down; and bold patterns prove to be particularly successful when the dress styles vary, as many often do.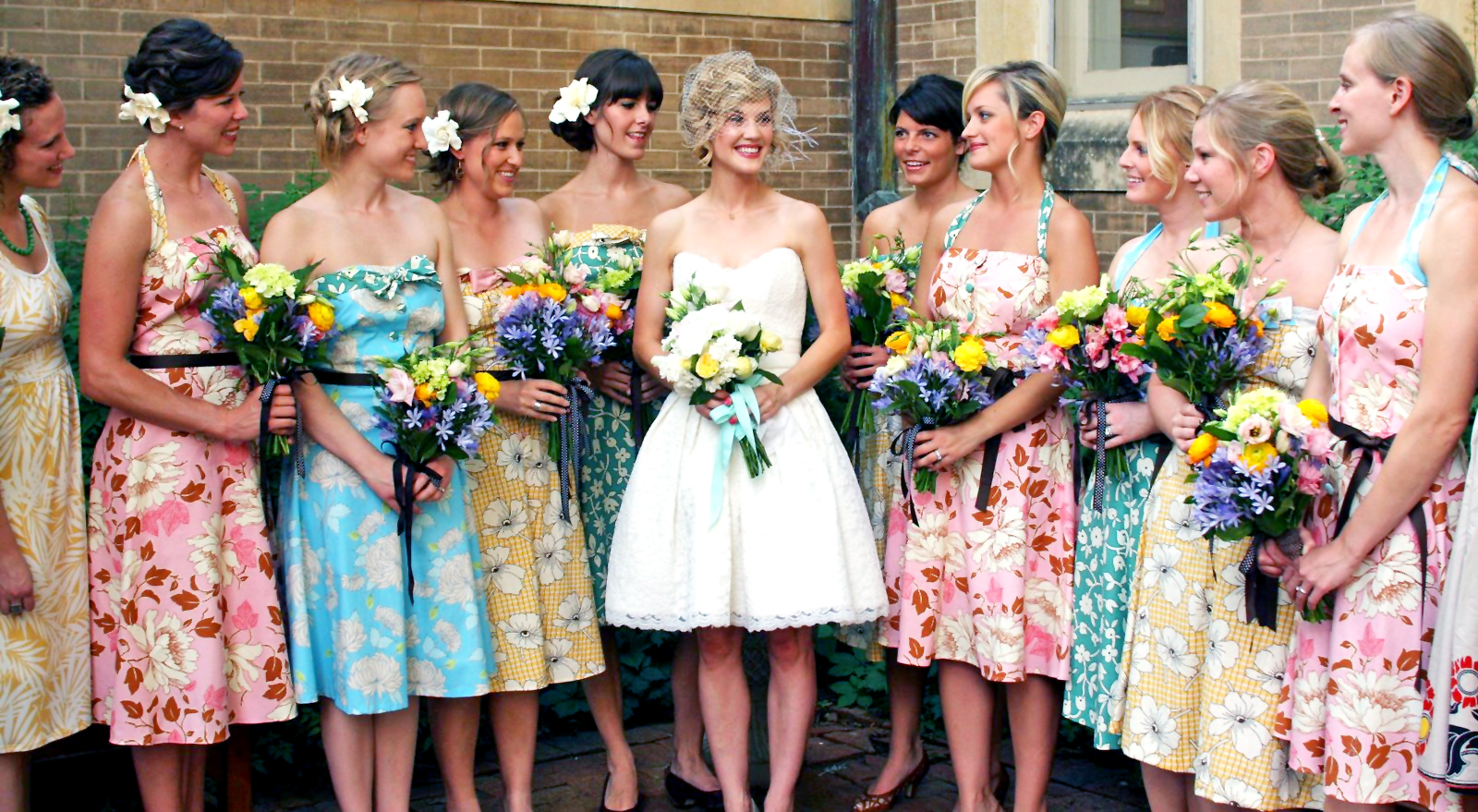 The patterns don't have to be loud; designers have so many styles to choose from it doesn't have to be big colourful floral patterns fit for Ladies' Day (but it can be). Patterned dresses can be as subtle as tiny polka dots on the bottom half of the dress.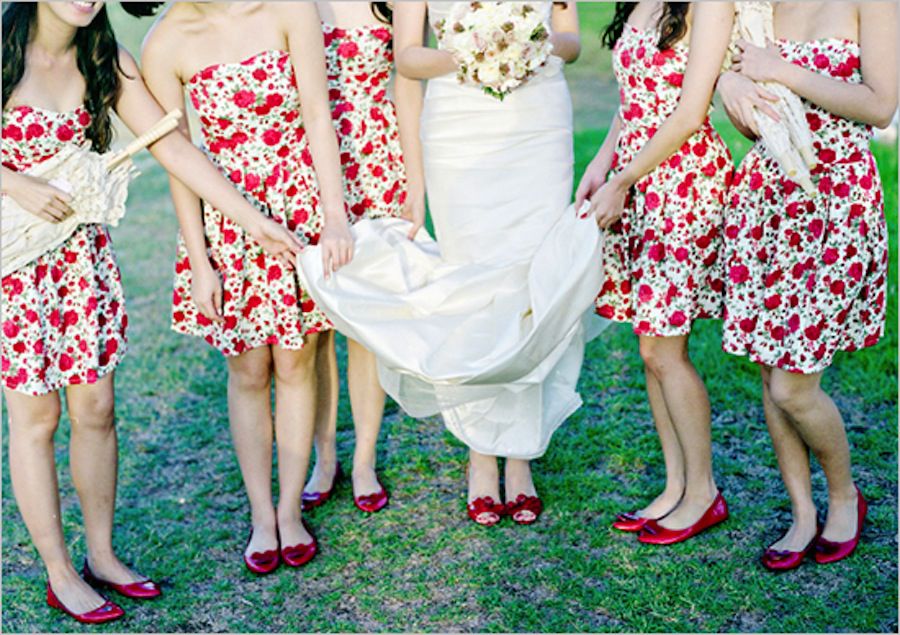 The traditional plain and identical bridesmaids have been dying away dramatically in recent years, primarily because not all styles and colours suit everyone. While mixing styles, cuts, necklines and shades have eliminated these problems, printed dresses do one better; they distract.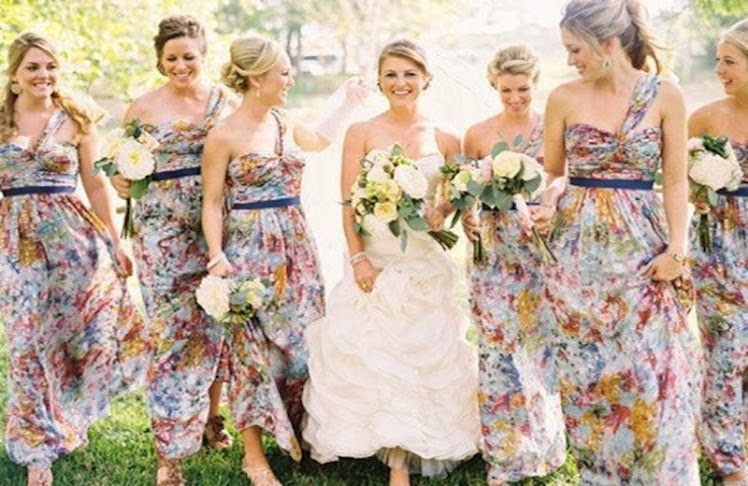 In a patterned dress, the base colour matters very little, and again, with such a distinctive design, the style of the dress itself has the freedom to be far more drastic in difference. Any patterned bridesmaid dress that incorporates a tie-dye effect takes into account the new trend of mixing hues and shades of the same colour. Again, it makes the worry about what shade suits what girl obsolete because the right shade for each girl will automatically be the one that is picked up on by the human eye.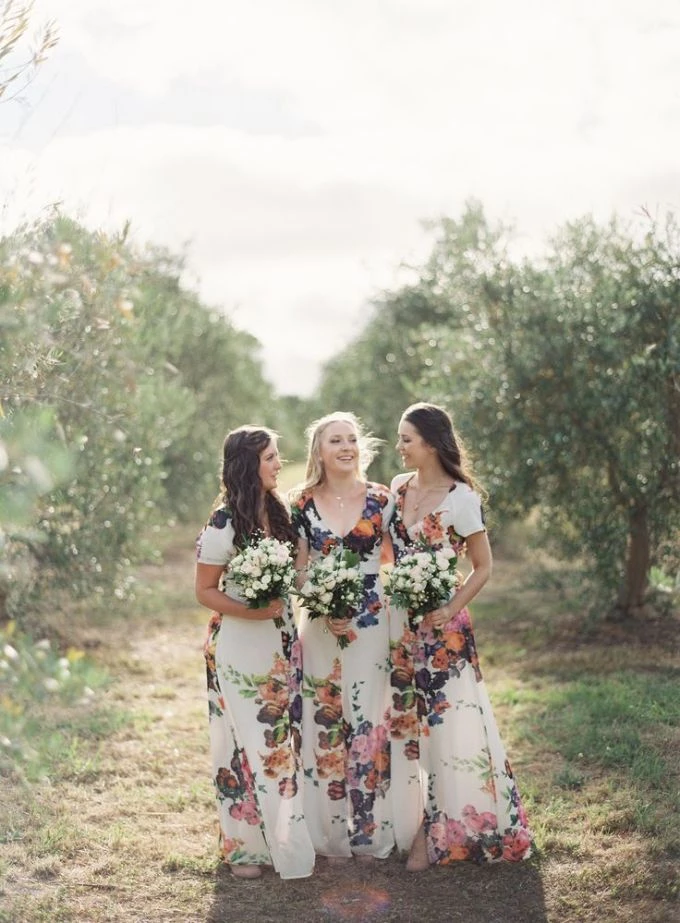 Patterned dresses give the bride and her bridesmaids more freedom in what style suits everyone best as well as taking the modern trend into the summer. They also provide that extra advantage in making a wedding different and unique.
- Jenny Darmody
Image credits: Pastel dresses: Jose Villa | Vintage dresses: Cherry Marry | Red dresses: Nathan Wu | Maxi dresses: Ryan Ray Photo | White floral dresses: Stewart Leishman