St Patrick's Day is almost upon us and in the spirit of embracing our Irish pride, we thought we should put together a few of our favourite wedding touches that come directly from our own fair land. So for those of you looking to share and support your fellow Irish crafters with wedding features that are locally sourced, here are a few pieces that might interest you. From groom suits to bridal jewellery (and of course we're not forgetting the all-important wedding gown) we've compiled a list of some of the characteristically Irish accessories and dresses that will put the finishing touches on your big day.
Irish accessories
Gibson Bespoke
One of Ireland's leading bridal accessory brands, Gibson Bespoke is owned by Debbie Bailie-Collins and based in Northern Ireland in their beautiful Savoy House Studio.  Every piece of jewellery here is handmade with only the finest material, including imported Austrian crystals, French lace and south sea freshwater pearls.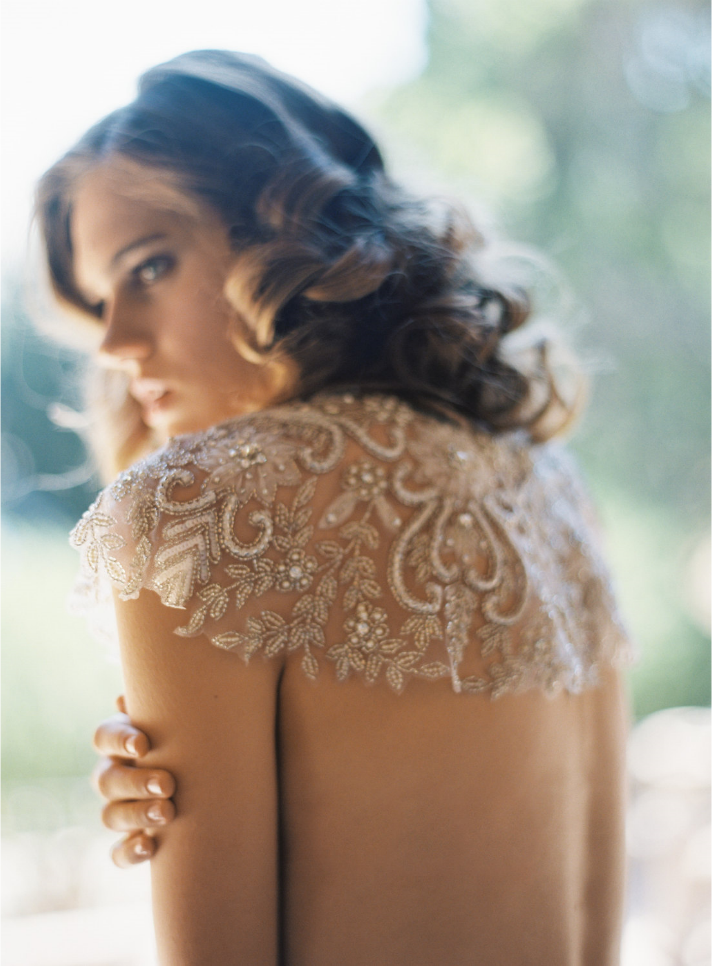 Advertisement
The designs and styles of the jewellery and accessories are taken directly from the Art Deco and Renaissance period. Think Gatsby glamour meets old time opulence and you have an idea of the magic that one of these pieces can bring to your wedding gown. Their decadent headpieces and wedding shawl clasps will have you feeling like a true Hollywood siren. Some of our particular favourites would be the crystal headpieces in the form of headbands and headscarves, which are a real fine jewellery statement piece.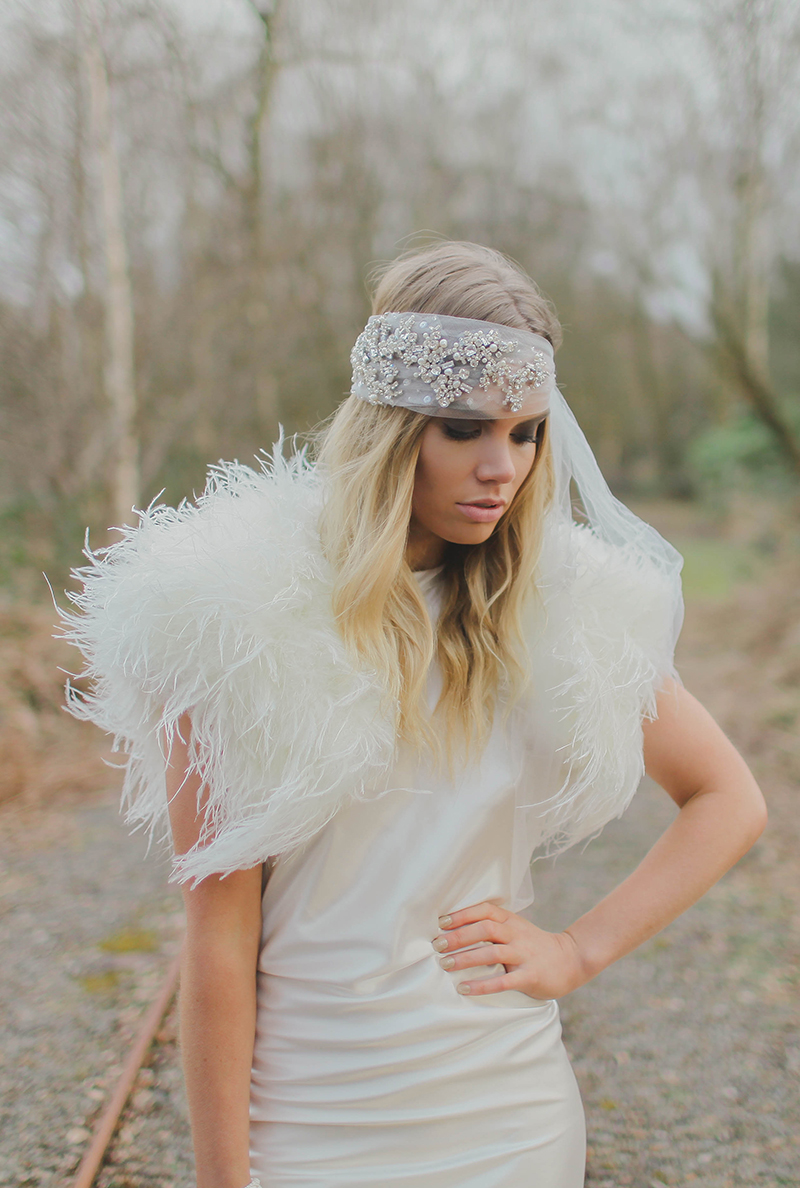 If you wear a piece from Gibson Bespoke on your day, then are you bound to impress your guests with these dreamy handmade Irish designs. If you want something truly unique and individual, they also take requests for custom-made pieces.
Azure Jewellery
Azure Jewellery was established in 2004 by Audrey Lehane and has established itself as a leader in jewellery design throughout Cork. It specialises in exquisite handmade jewellery, bridal jewellery and hair accessories, all of which are handcrafted in their studio in the heart of Cork City, Ireland. Azure offers a full custom-made service, allowing you to design your own bespoke accessories to suit your own tastes so that your Azure product says something about you.
Chicago Marcasite Jewellery
Advertisement
Staying with the Art Deco theme that we all know and love, another impressive find among our Irish gemstones is Chicago Marcasite Jewellery. The brand can be found entirely online, or at one of their bases in Kilkenny. Part of their trademark is their sterling silver jewellery, and of course as the name would suggest it is all modelled after and inspired by the roaring Chicago 20s. Varying in colours of blue, canary yellow and deep burgundy in their gemstones and grand designs, these can even be used for that lovable traditional keepsake – your something blue. Wearing one of their pieces, which can vary from rings and necklaces to brooches and more, will certainly have you feeling like a traditional bride.
Beau Bow Ties
This next accessory is directed towards the grooms, a style staple that they can rest assured will remain their own on the special day - the bow tie. This is an accessory that comes directly from the charming company in Co Cork, Beau Bow Ties. Every bow tie comes in a uniquely different design, ranging from anchor print to the classic polka dot, and all are handmade in their studio. These accessories are already popular favourites among some celebrities, including Chris O'Dowd who is a proud owner and avid promoter of multiple designs. Our personal favourite we have to admit is the Alfie, a charming baroque inspired blue and white bow tie that has perfectly combined eccentricity with classic attire.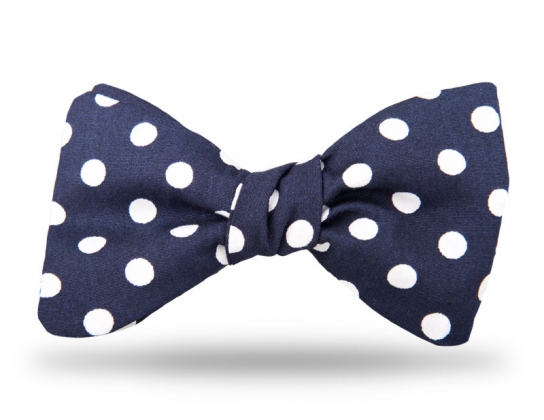 These personal statement pieces don't just have to be for the groom either. Inject a bit of fun and flair into your wedding party with bow ties for the groomsmen also. There is always the option of matching all the men at the altar, mix matching their bow ties for an individual style nod, or even matching each bow tie of the groomsmen to that of a bridesmaid dress for a really polished look. With a custom made and consultation service available for wedding parties, the styling possibilities are endless with these quirky home-grown fashion accessories.
Advertisement
Irish fashion
Moving on to an even wider and well-established field of Irish talent would be our designers. It's no secret that the Irish have an eye for beauty, and that sense of creativity and appreciation of all things splendid is applied tenfold to the collections of wedding dresses by Irish designers.
Patrick Casey
One such designer is the highly renowned Patrick Casey, based in Co. Longford. This season's wedding dresses from the Irish designer favours silk material, and the result is a collection of wedding gowns that are timeless and utterly chic. In a luminous crisp white tone these gowns are sprinkled with touches of ribbon, pearl and Swarovski diamonds to give an ethereal elegance with the right amount of modern day glamour. Even his models are pale skinned and red haired, portraying a beautiful Irish bride. If you're looking to stay in tune with your heritage and wear an Irish crafted dress on your big day, then you can wear it with pride in a Patrick Casey creation.
Jennifer Rothwell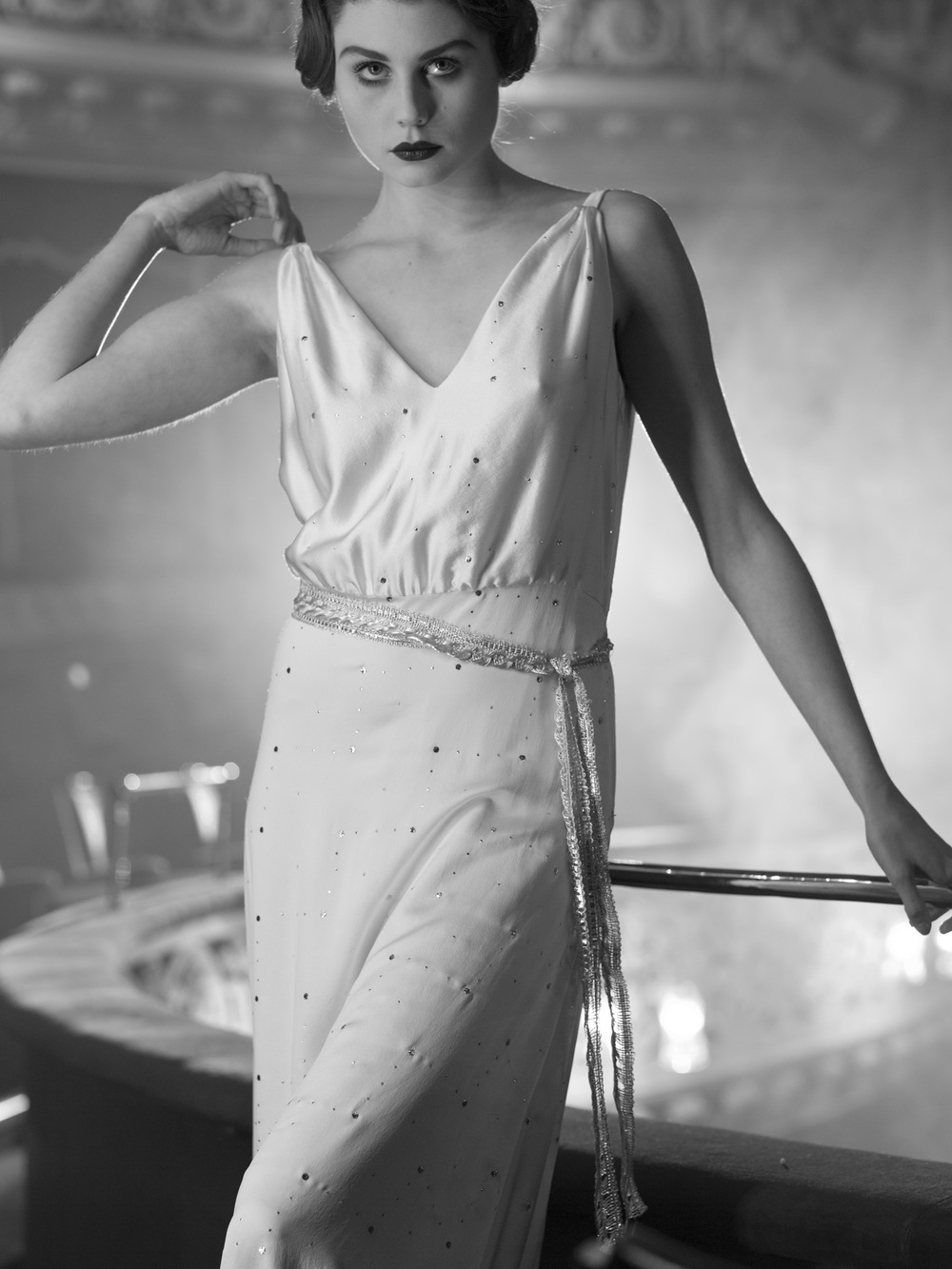 Advertisement
Although technically Jennifer Rothwell was born in New York, we still like to put a claim of our own on her work due to the fact she was raised in Dublin and has recently returned to us to launch her very own bridal collection. Featuring French lace and chiffon, she combines these materials in her wedding gown collection with silk and pearls to create beautiful, carefree dresses. With champagne tones and dusty pink shades, her gowns have a less ceremonious feel and embody more of a bohemian, ethereal bride. Perfectly suited for a summer or springtime wedding, become a true Irish maiden on your big day in a dress from Jennifer Rothwell.
Louise Kennedy
Louise Kennedy is another of our most loved Irish designers whose collections will never go out of style. Tipperary-born and now based in Dublin, Louise's designs have been adorning Irish lasses since the brand's establishment in 1983. Her move into bridal wear delighted all of our eager brides-to-be when she unveiled the collection in 2011. With slim-fitting silhouettes and low, sculpted necklines, these wedding gowns are structured and refined. They masterfully embody Irish grace and beauty, flatteringly showing just the barest parts of the female back and shoulders.
One of our favourites is the Celtic-like draped shoulder gown, featuring silk satin with a hand embodied crystal border - reminiscent of the regal high lords and ladies of Ireland's past. Whichever your personal taste, Louise Kennedy knows exactly what it takes to create an elegant classic Irish bride.
Sharon Hoey
Sharon Hoey is at the forefront of both Irish and international design. Her stunning gowns are available at her own salon in Dublin and the range is entirely Irish made, hand-crafted with the finest silks. Sharon Hoey's dresses offer understated elegance, refinement and respects many of the true traditions of couture design, while firmly asserting modernity, confidence and poise. A made to measure gown is a very personal and lovely experience and you can avail of our superb fitting and alteration service if desired.
Advertisement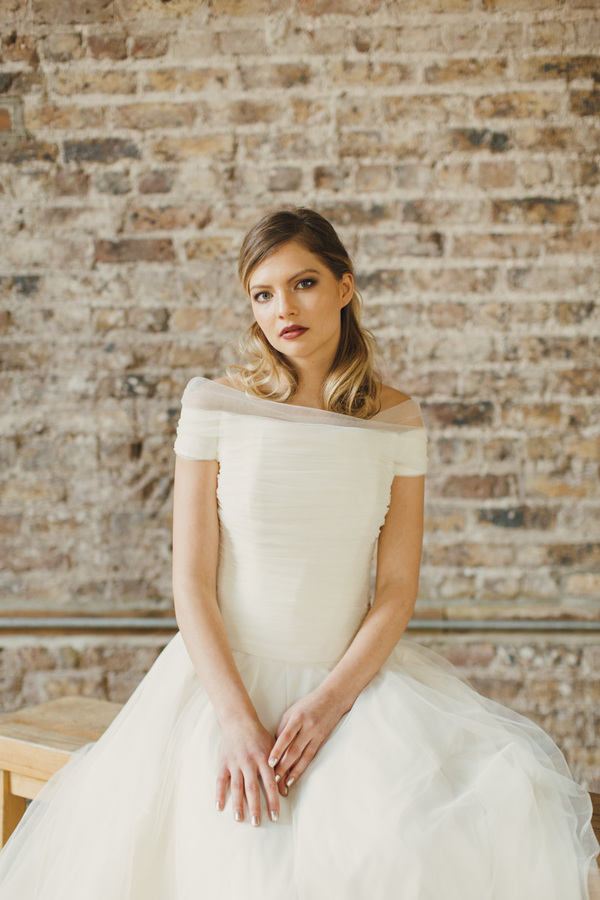 - Roisin Curran
Accessories: Gibson Bespoke | Chicago Marcasite Jewellery | Beau Bow Ties
Fashion: Patrick Casey | Jennifer Rothwell | Louise Kennedy | Sharon Hoey