Sareh Nouri always pushes the boundries of bridal design and her latest collection is no different. One of the most prolific elements of her Spring 2017 collection has to be her grand, sweeping trains.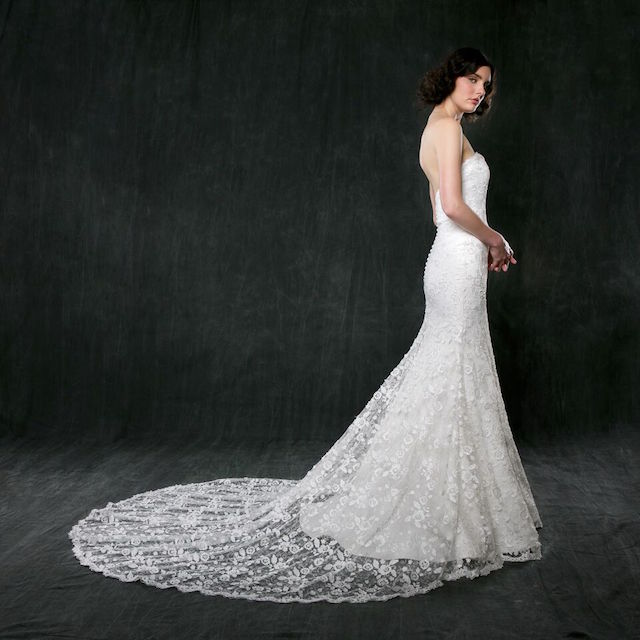 Whether you're looking for a grand, A-line ball gown with an equally commanding train following behind you, or you want a slim, figure-hugging silhouette that pools around you and trails long after you've entered a room, Sareh Nouri has something for you all.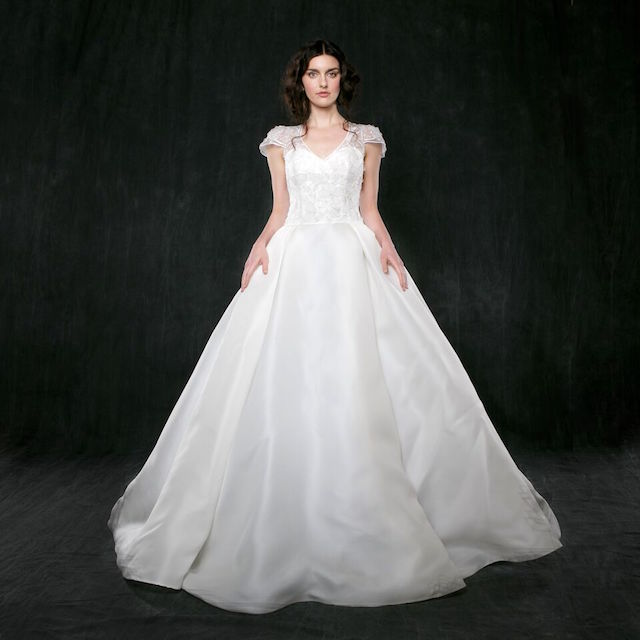 In her latest collection, Sareh has strong, intricate lace trains that follow the dresses, all with stunning backs as well. We love this cross strapped back on this gown, giving it a simple but beautiful detail, while the lace pattern travels down and becomes more vivid as it reaches the floor.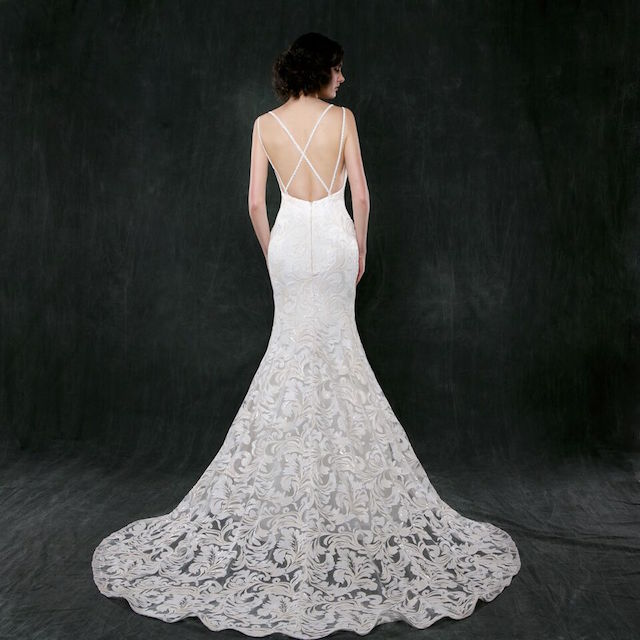 We also love this slim, column silhouette with a similarly large lace train. However, this time, the back is covered in an elaborate lace pattern. The lace continues into a teardrop-shaped train.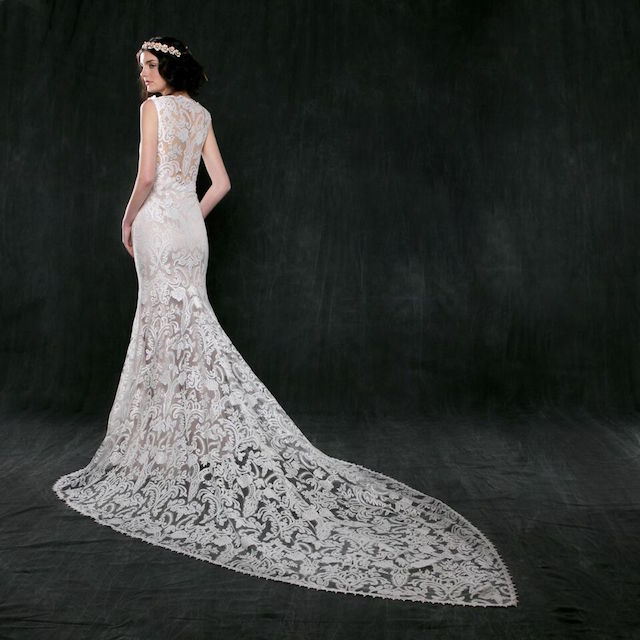 Sareh Nouri also worked with more ethereal and feminine fabrics to make romantic dresses with dreamy trains. This long-sleeved gown has a beautiful soft tulle train coming from the front of the waist and opening up to the back. This particular train is also detachable.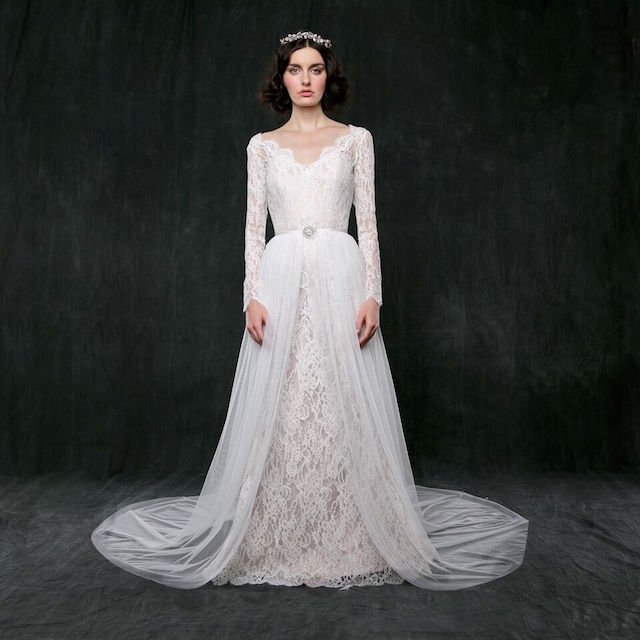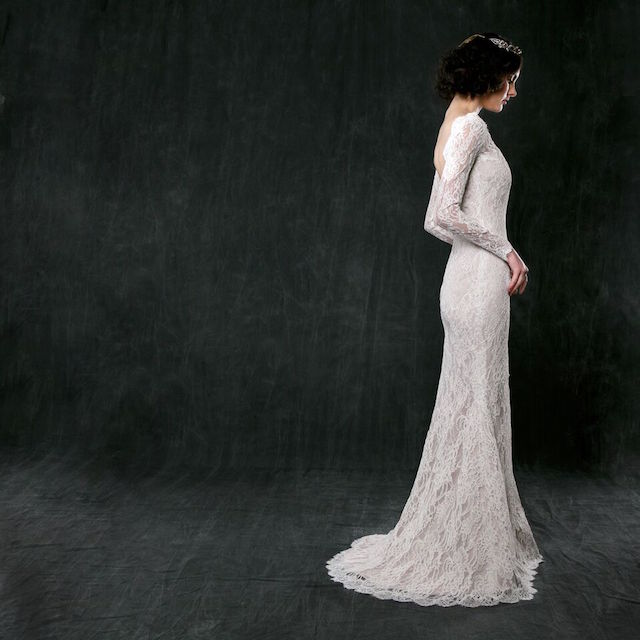 Meanwhile, this gown uses the full weight of its silk material to create a train that continues on from the dress.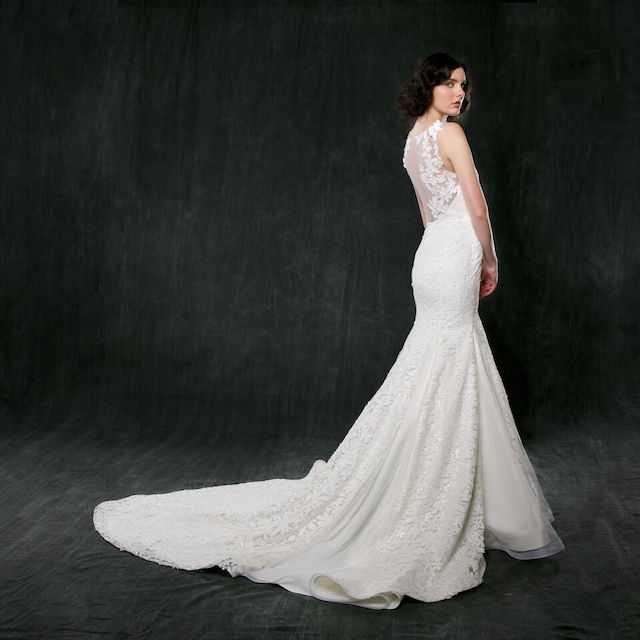 This collection also has a significant amount of majestic ball gowns with wide A-line ball gowns, some with similarly majestic trains, like this one with gold, floral appliqués.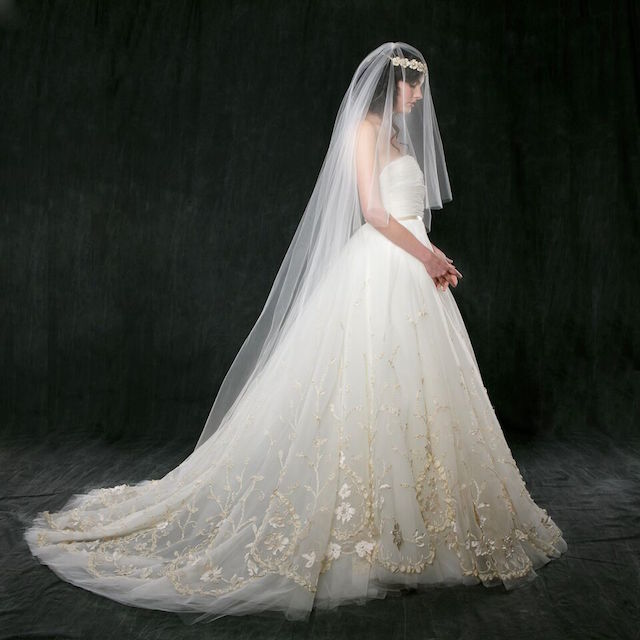 If you're looking for something unusual in your splendid ball gown wedding dress, Sareh Nouri is always a good designer to look at. Just check out this stunning, layered silk gowns. It's unique collar with small V-neck and lace sleeves matches perfectly with the single rippling layer at the top of the skirt.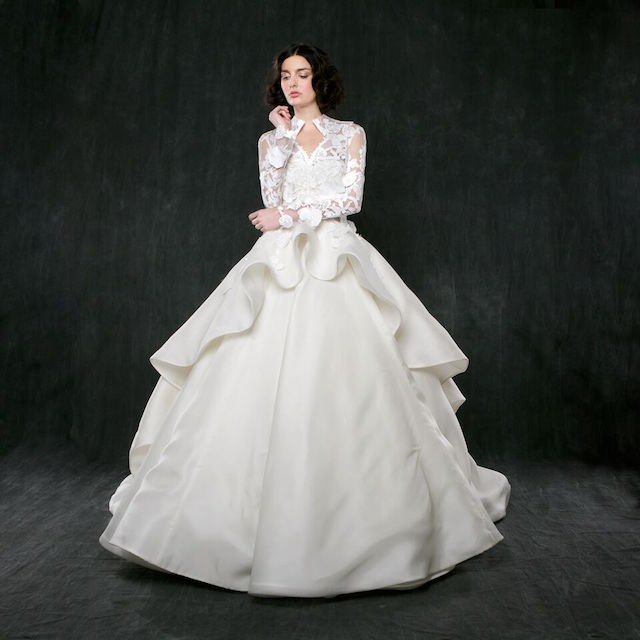 One of our favourite things about Sareh Nouri's collections is the injection of colour, and this offering doesn't disappoint. We're obsessed with this grey tulle wedding dress with the fitted intricate bodice. Who says the bride has to wear white?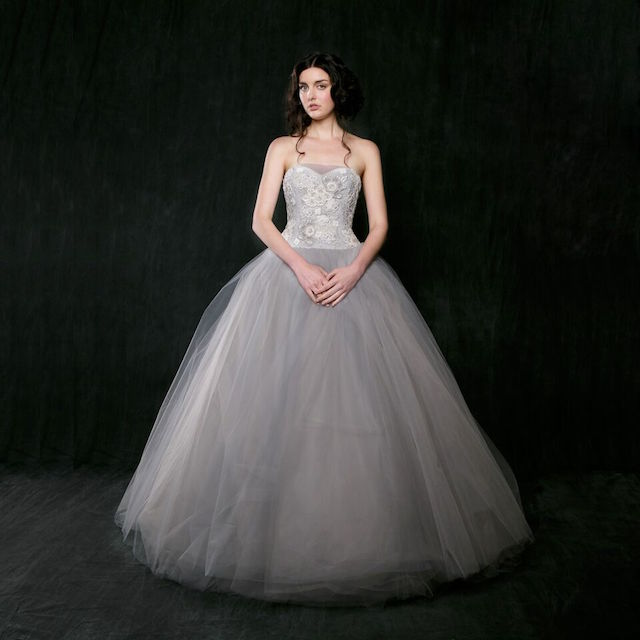 - Jenny Darmody