The flower crown has had a long reign in the bridal world. They were the perfect accessory for the boho bride or for bridesmaids at a spring wedding, bringing the fresh, natural blooms to your wedding in a whole new way.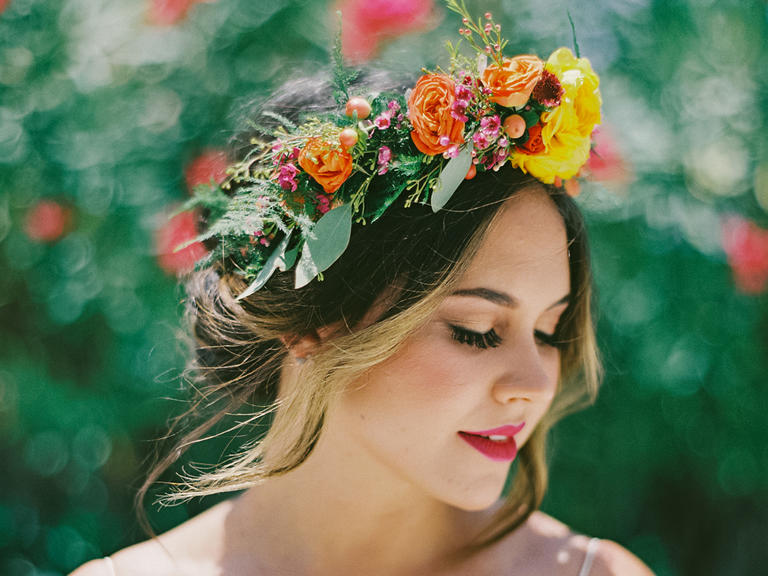 But it looks like their dominance might be slowing a bit, as brides turn to alternatives to the flower crown (you can only see so many Pinterest pins before you decide it's enough). So we've found some beautiful alternative head pieces for the brides who want a little less boho and a little more glamour.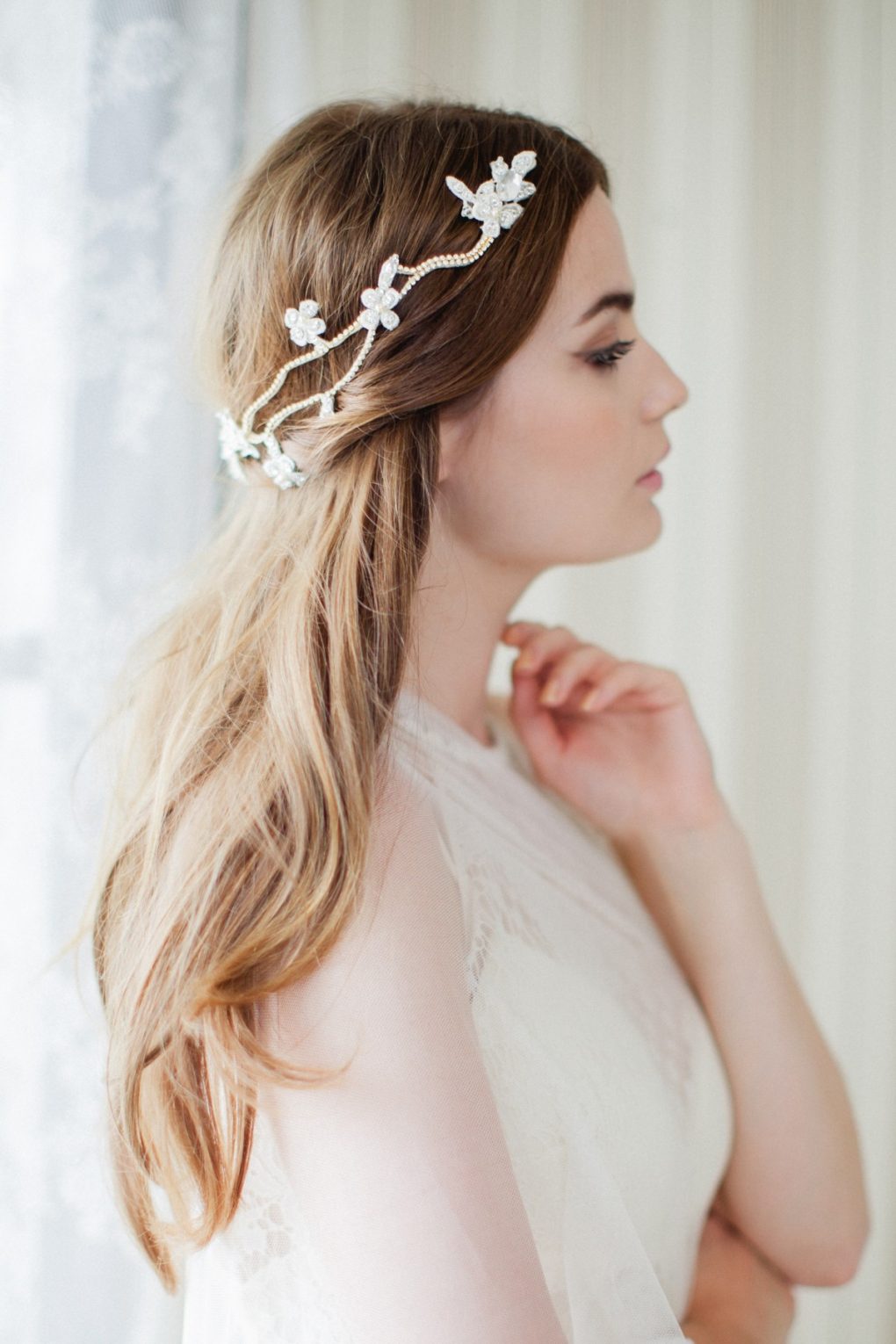 Of course, if you're still after the delicate, feminine feel that flowers give without having a full flower crown atop your head, consider some of these beautiful headpieces with floral designs. These crowns, headbands and hair clips are where floral meets elegant.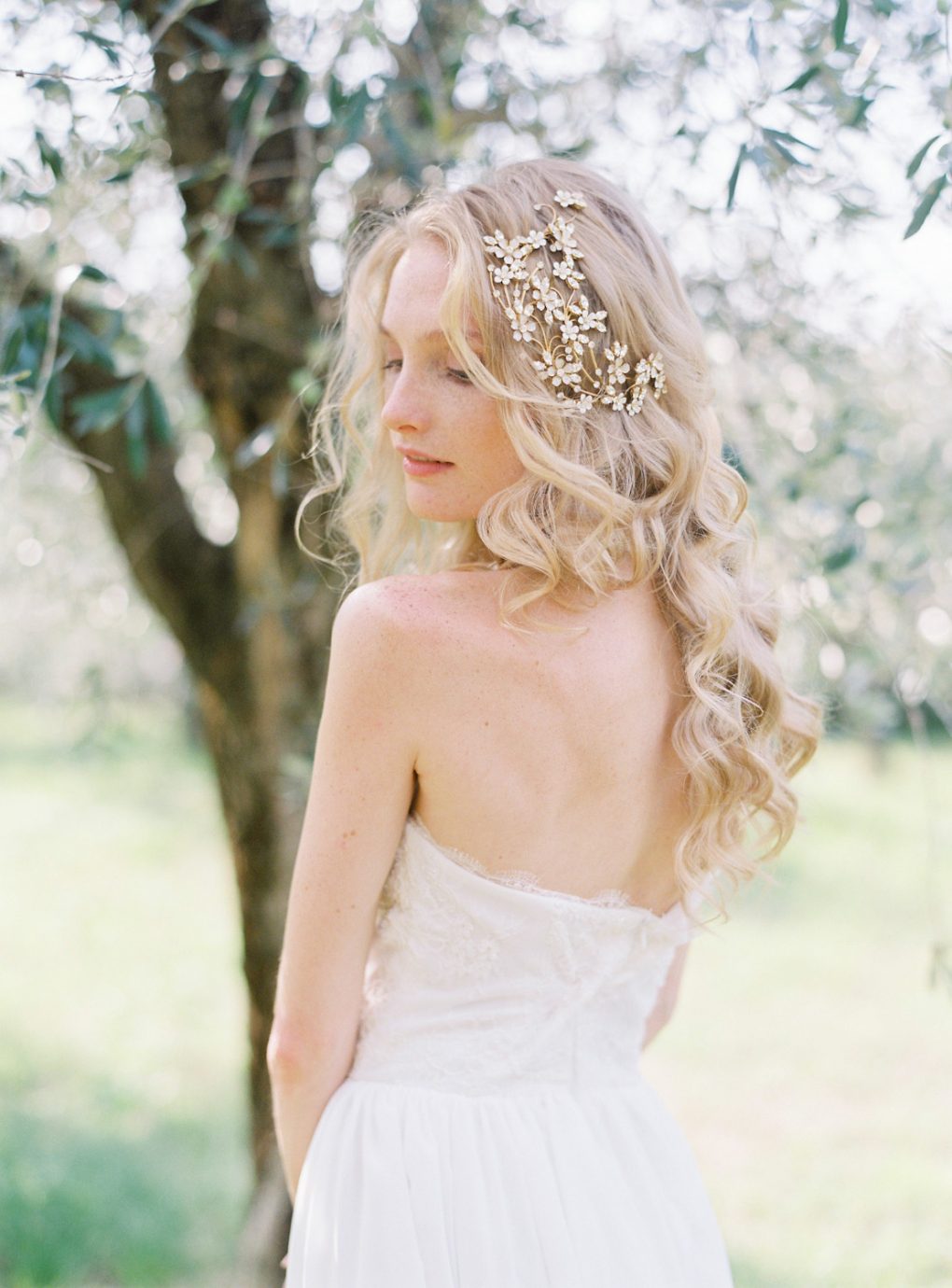 If you want a headpiece that's delicate yet striking, you'll want this magnificent Swarovski headband. Its detail is to the forefront, but it's thin and delicate enough to not take away from your glowing bridal skin.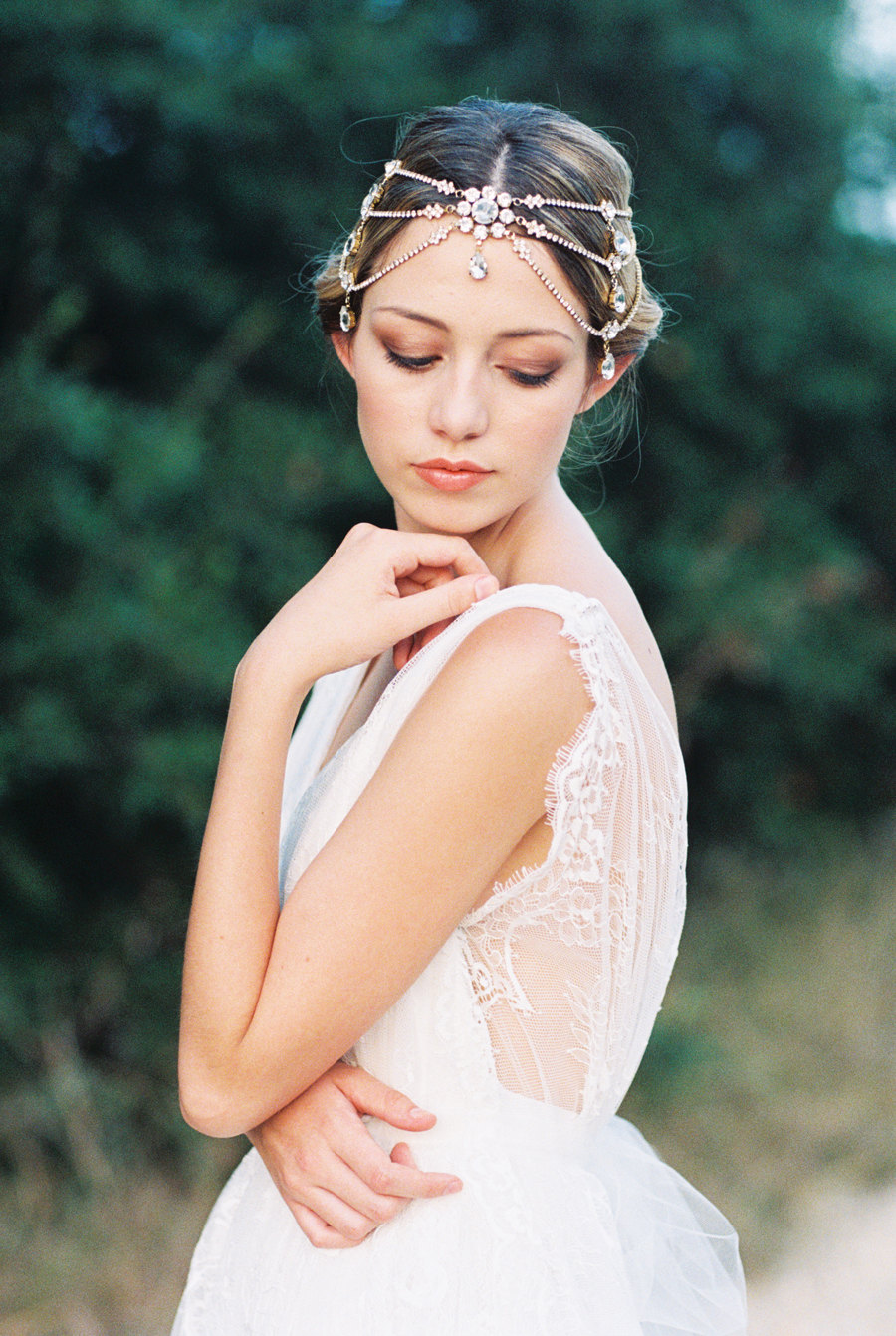 For something a little more rich in colour, there are some stunning gold headpieces that will really warm your look and give your hair a luxurious finish. We adore this subtle gold, sparkly crown draped on the top of the bride's head.
Alternatively, you can go with a bridal, pearl look with your headpiece. This beautiful beaded crown is to stunning and perfect for the bride looking for that extra vintage feel for her special day. This piece would look stunning with your hair up or down.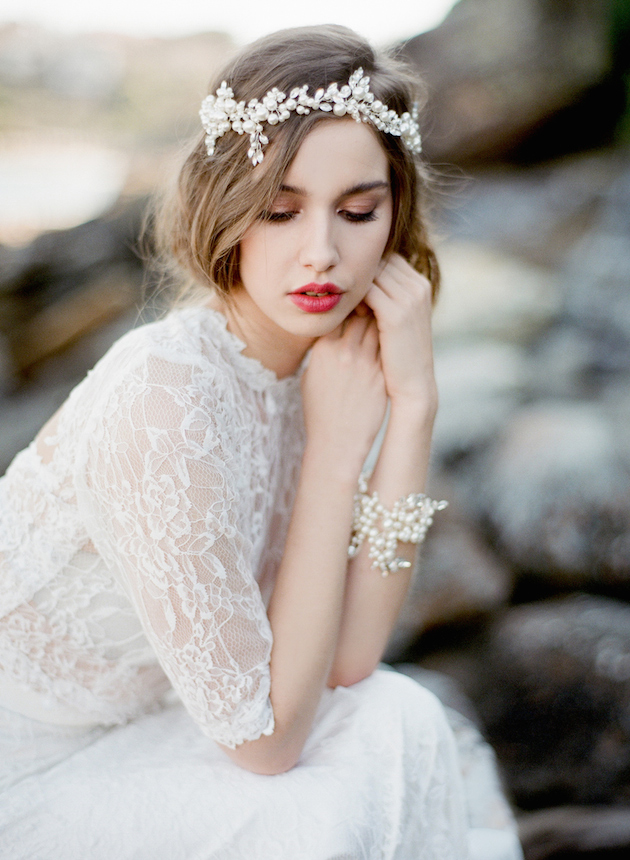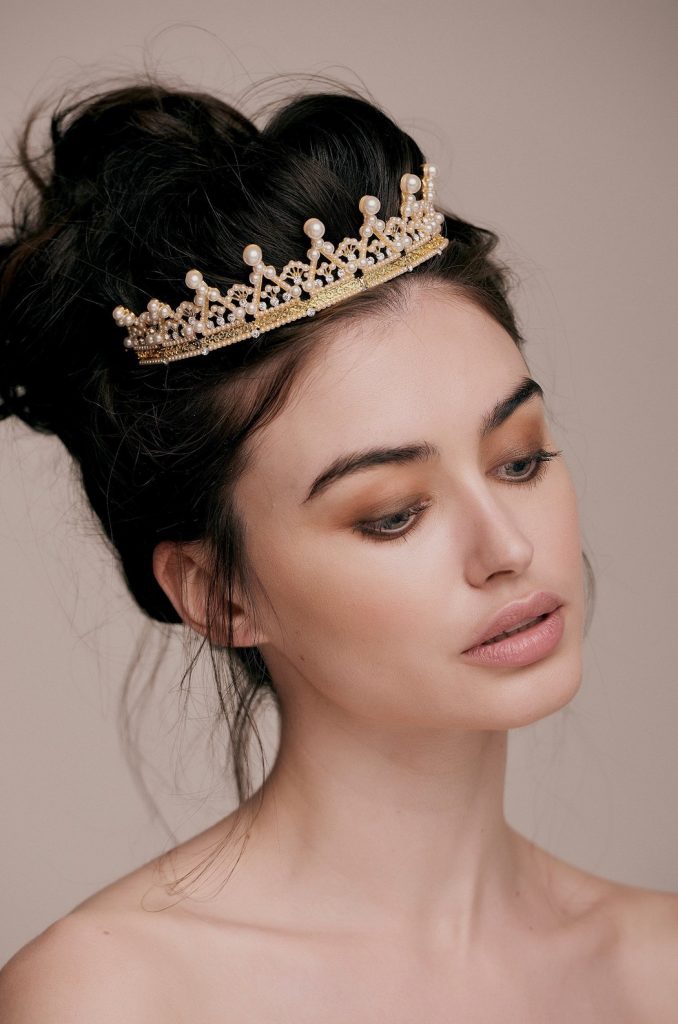 - Jenny Darmody
Image credits: Flower crown: Ian Joseph Jones | Silver flower crown: Jannie Balzer | Gold flower crown: Sibo Designs | Swarovski crystal headband: Bride La Boheme via Etsy | Gold crown: Bride La Boheme via Etsy | Gold headband: Bride La Boheme via Etsy | Pearl crown: Jemma Keech | Crown: Taylor & Rose