With traditional silhouettes, the latest Oscar de la Renta collection nailed the bridal look once again with its own personal stamp in the form of light, almost translucent designs and patterns.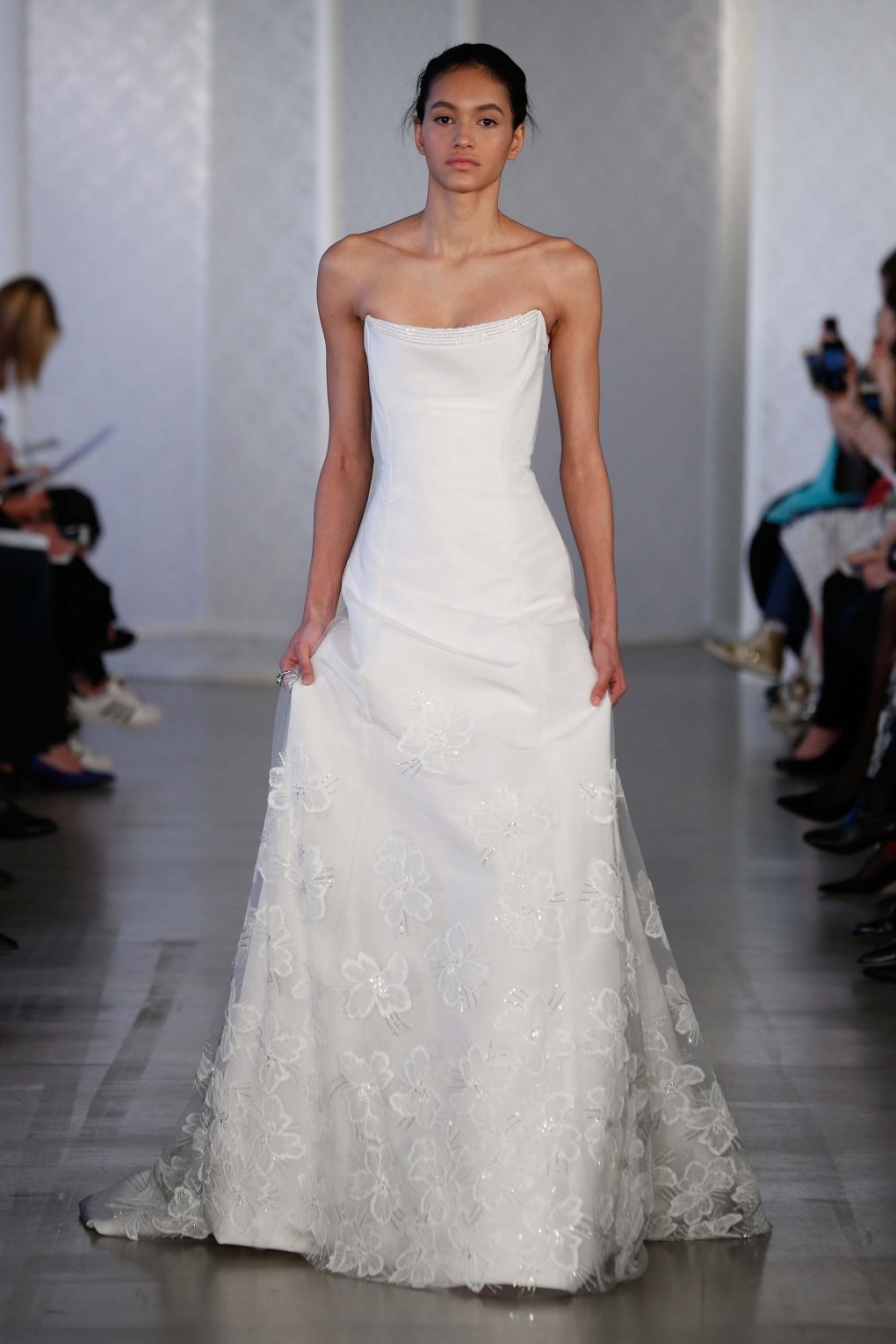 While plenty of design houses have opted for new designs and modern structures, the Oscar de la Renta collection went back to the roots of bridal with A-line ball gowns and slender, figure-hugging outlines.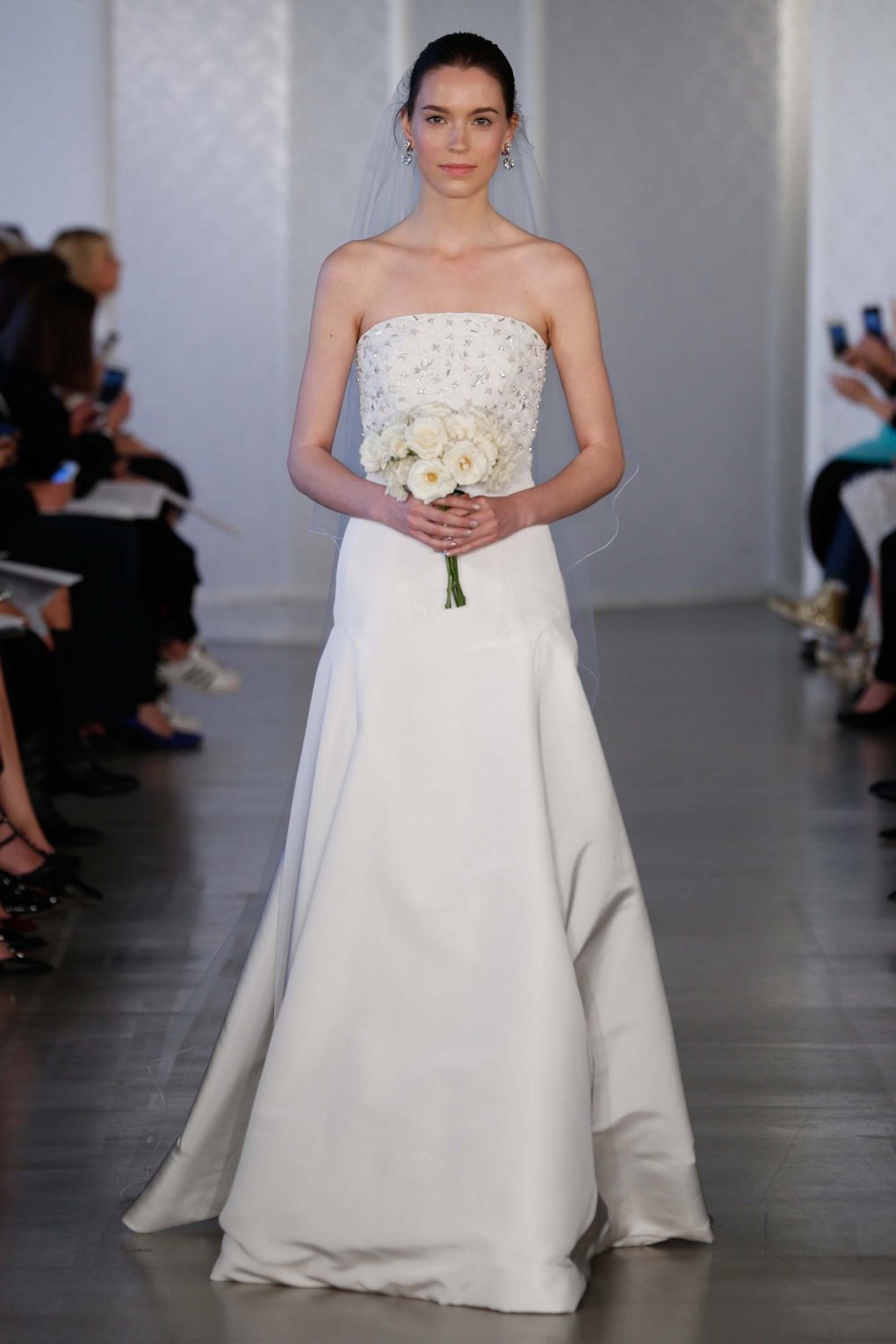 This stunning silk ball gown with a strapless, straight neckline will appeal to any traditionalist bride, but it's far from simple. The intricate details and patterns that travel from the bodice, all the way down the skirt make this gown something to behold.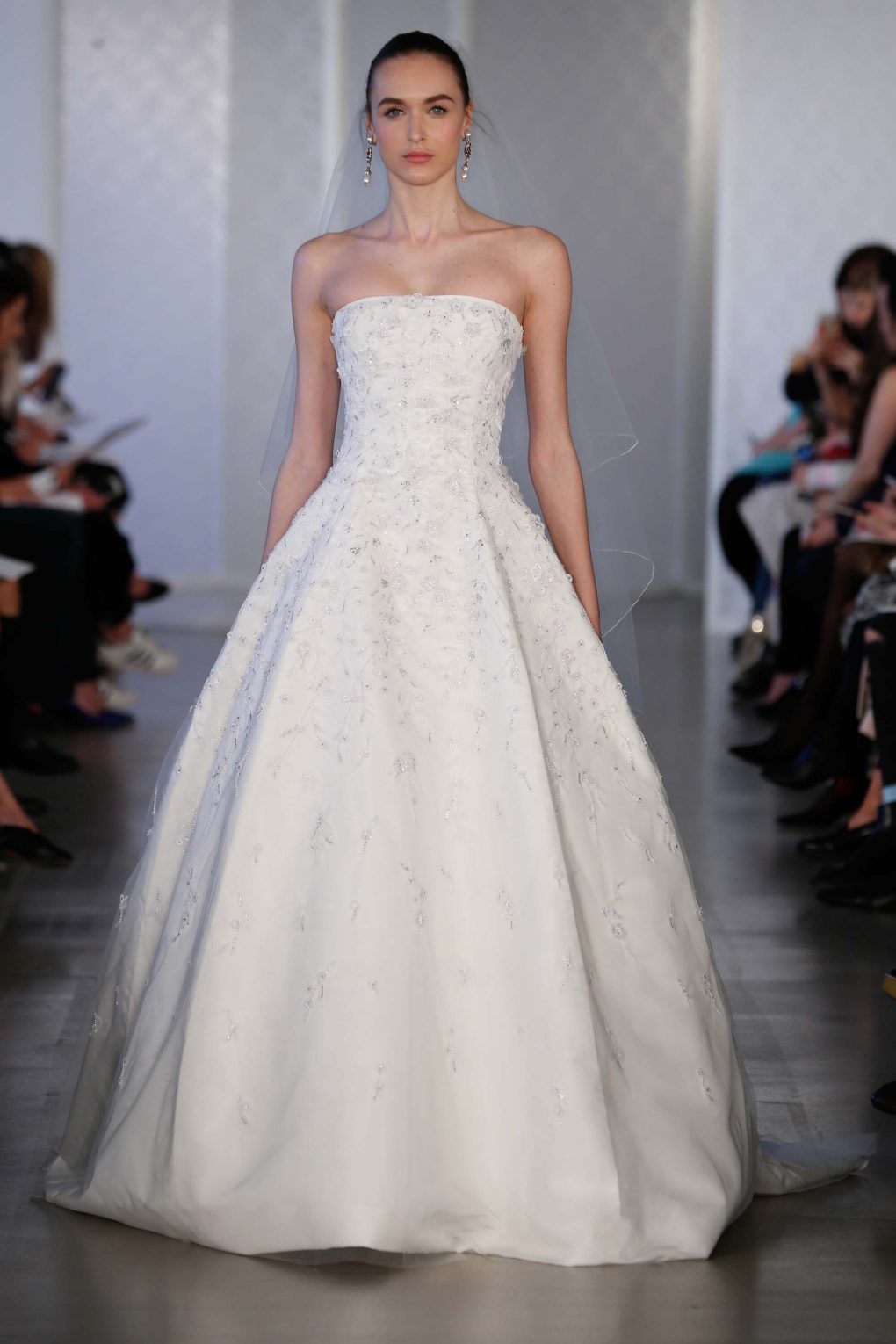 Similarly, this V-neck gown has a similar shape to its skirt as well as thick straps and a deep, plunging neckline. However, once again, a cascade of shimmery, champagne floral details cover the dress from top to bottom, taking it to the next level.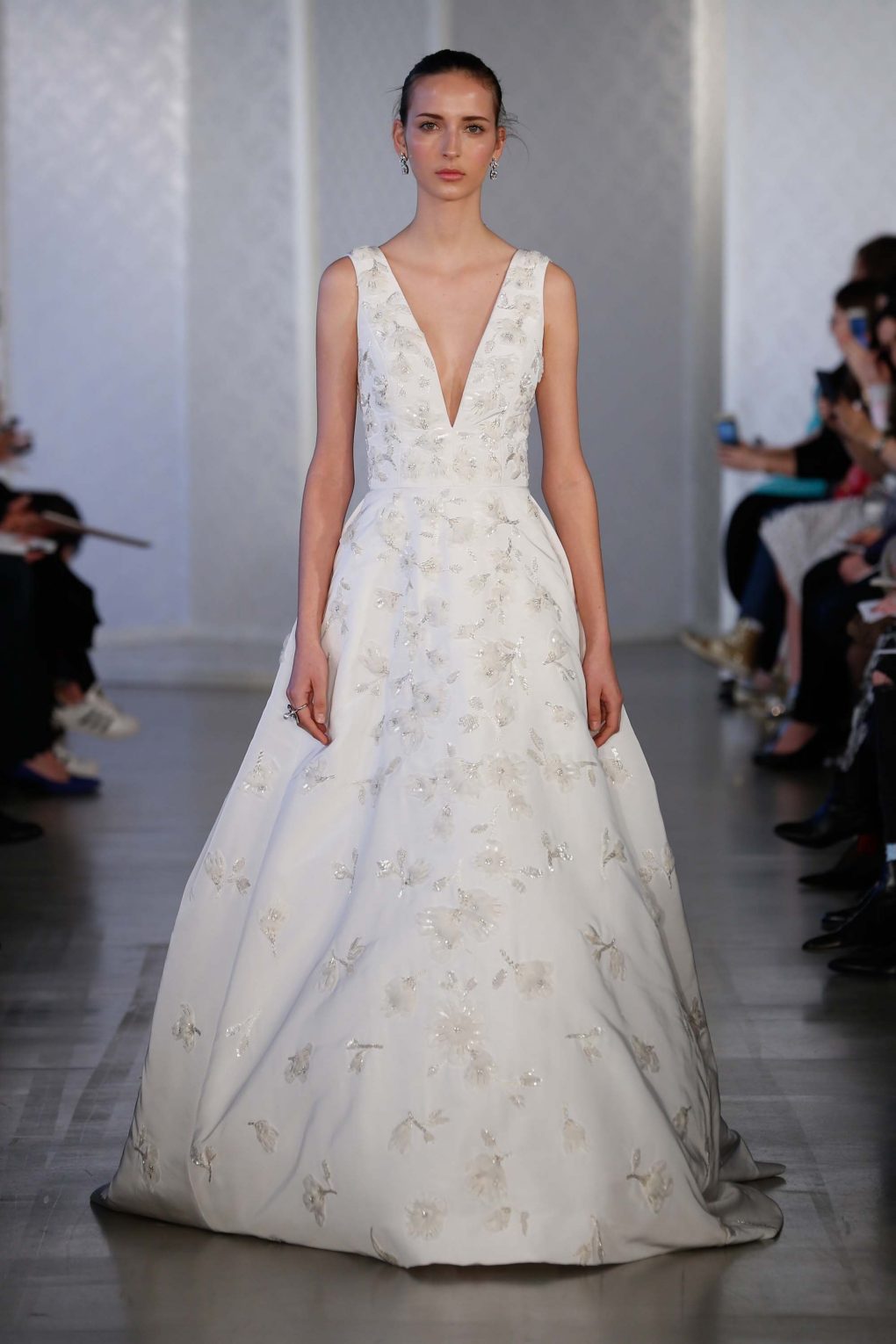 Even this gown with its sweetheart strapless neckline has a uniquely large floral pattern across the top of the dress that disperses as we reach the end of the dress but interestingly, its matching veil has an identical pattern, blurring the lines between the veil and the dress.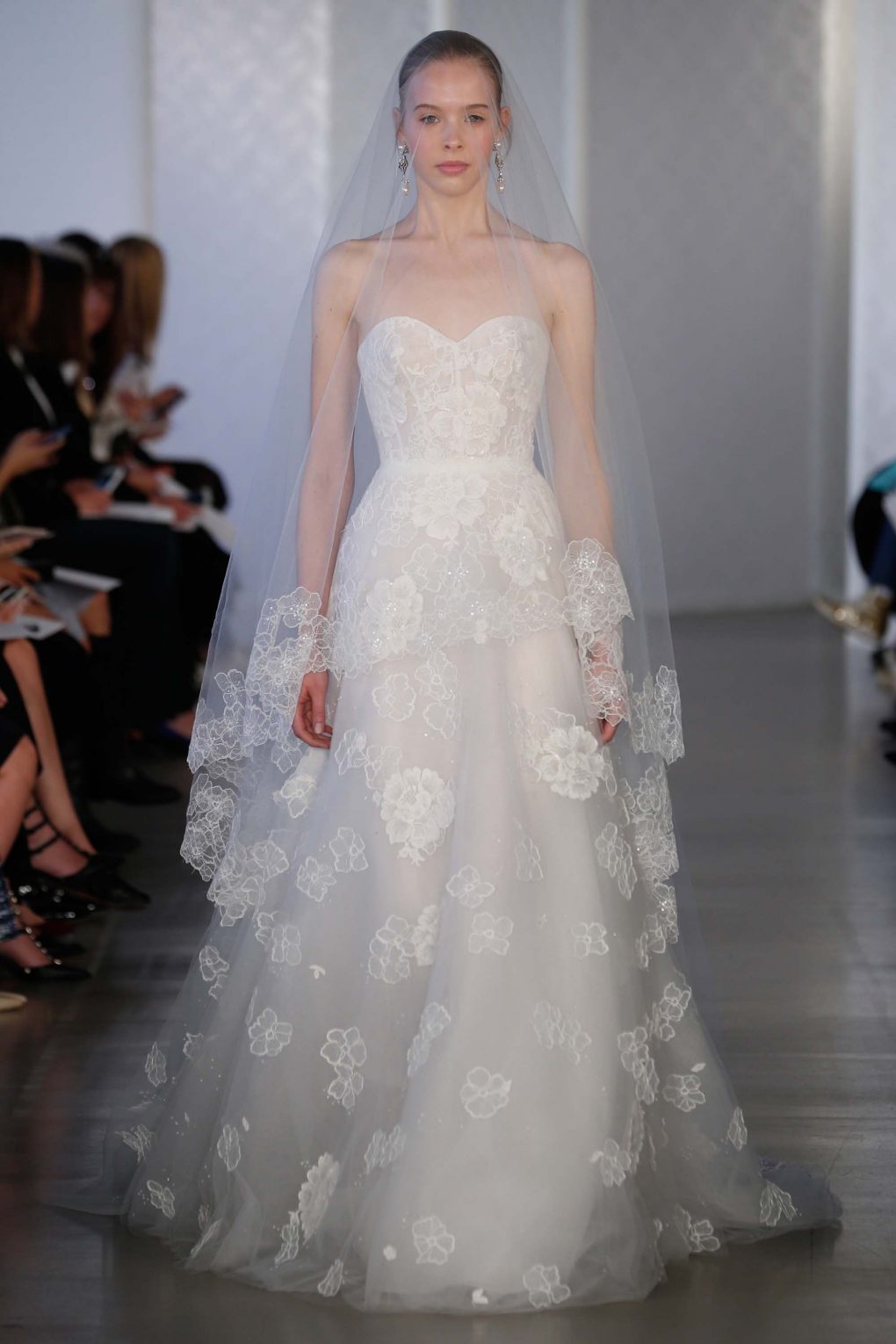 The latest Oscar de la Renta offering didn't shy away from train details either, with layered tulle wings on this gown, giving the skirt a far wider reach. What is also stunning about this gown is the delicate etchings on the front of the dress itself.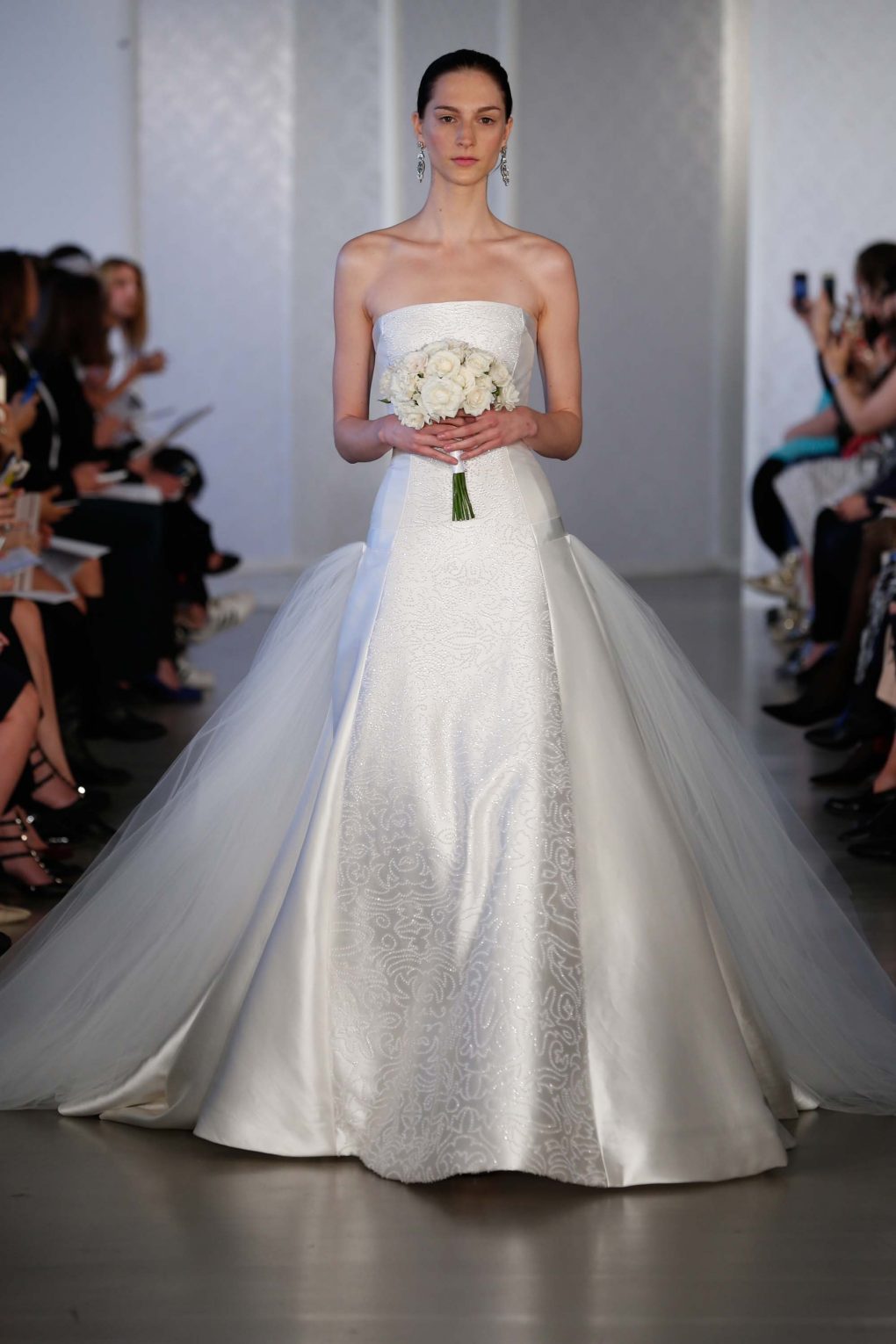 This etchings detail is also echoed in the front panel of one of the sleeker silhouettes. This trumpet gown is perfect for a bride looking for something traditional and simple, while still giving that subtle wow factor with the design and bustle detail at the back.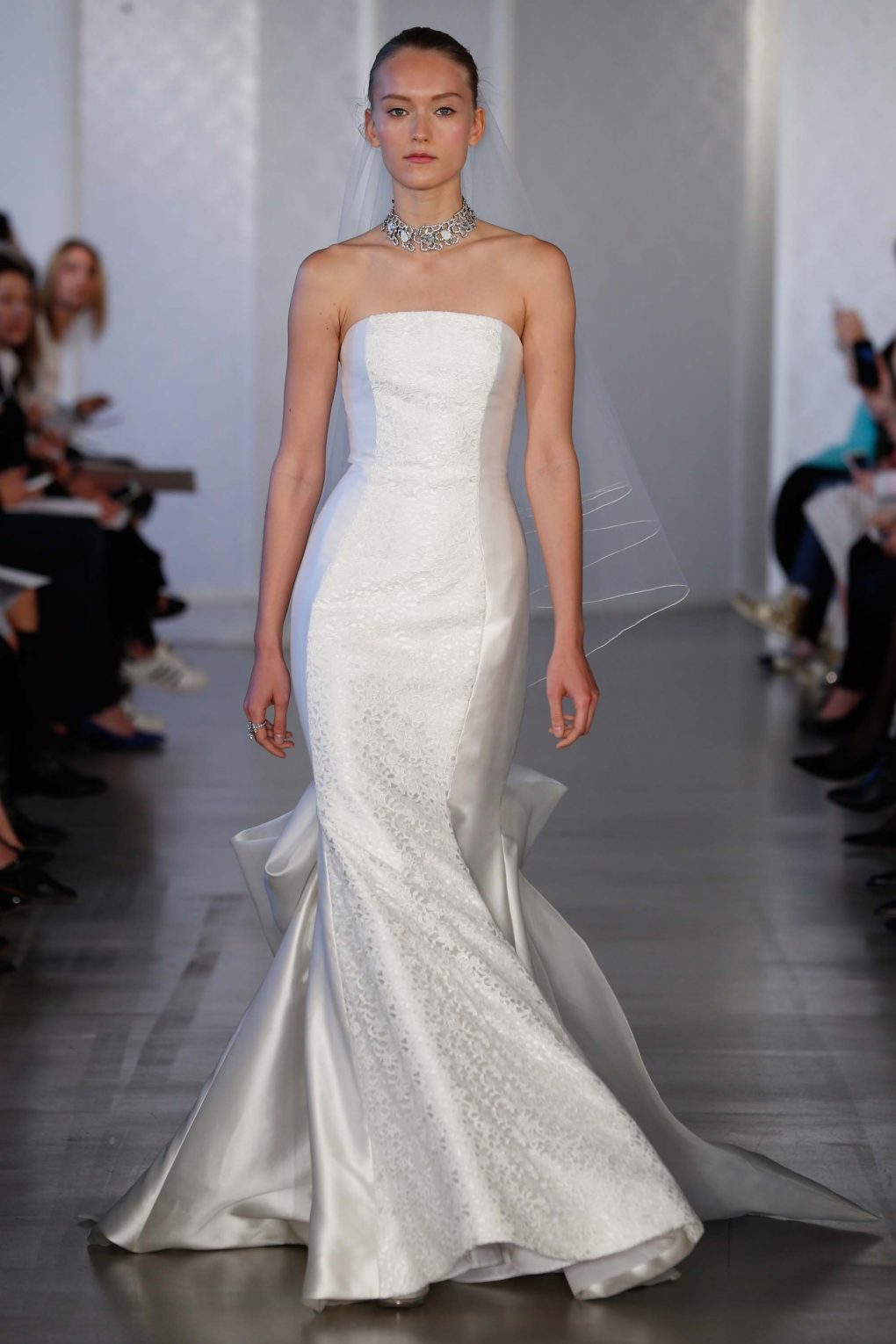 Designs aside we also saw playful textures and layering in the latest Oscar de la Renta bridal collection. Both of these gowns express the tradition of the strapless A-line gown, but they also play with fabrics, layers and textures, in the form of tiered ruffles and elegant creased silk.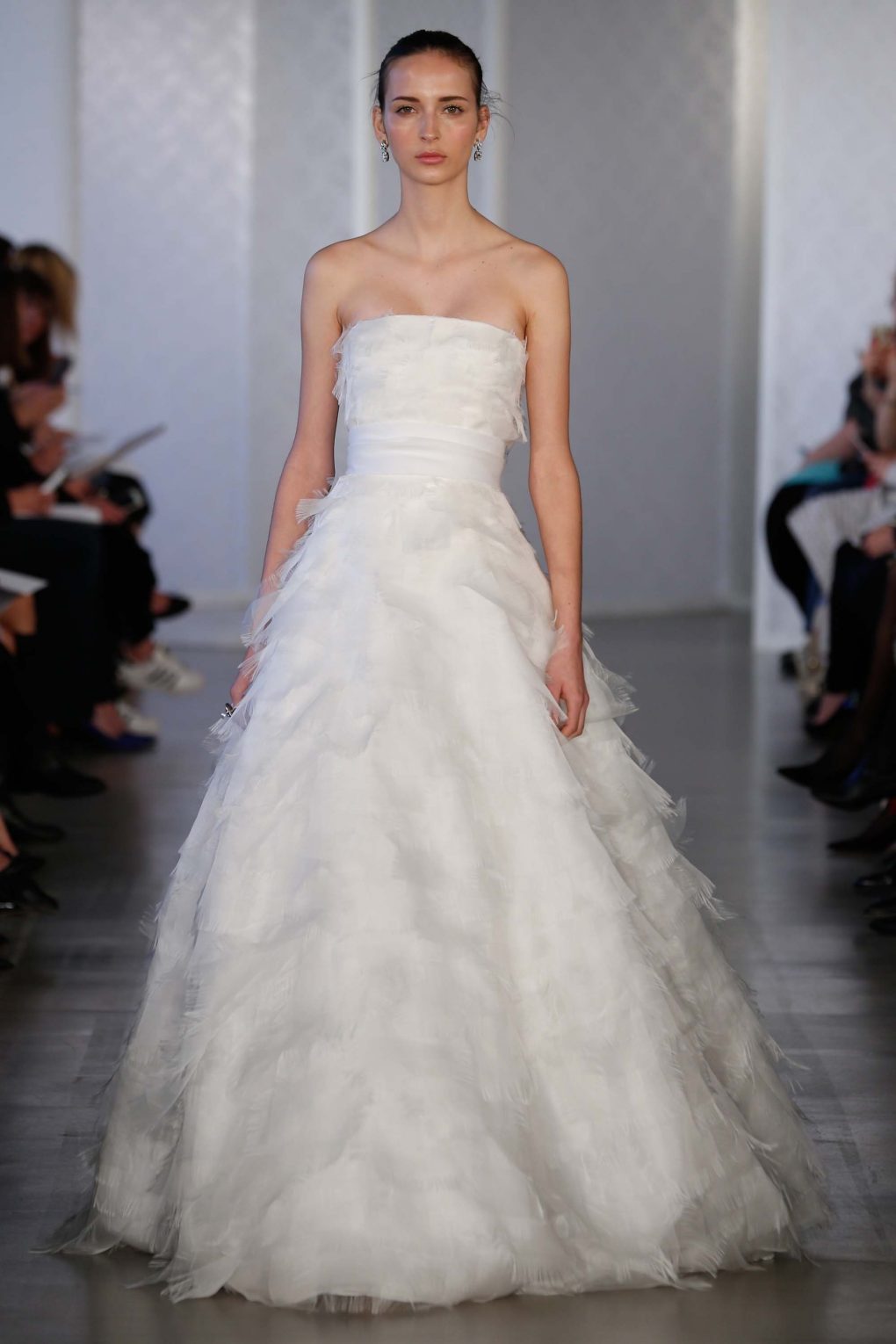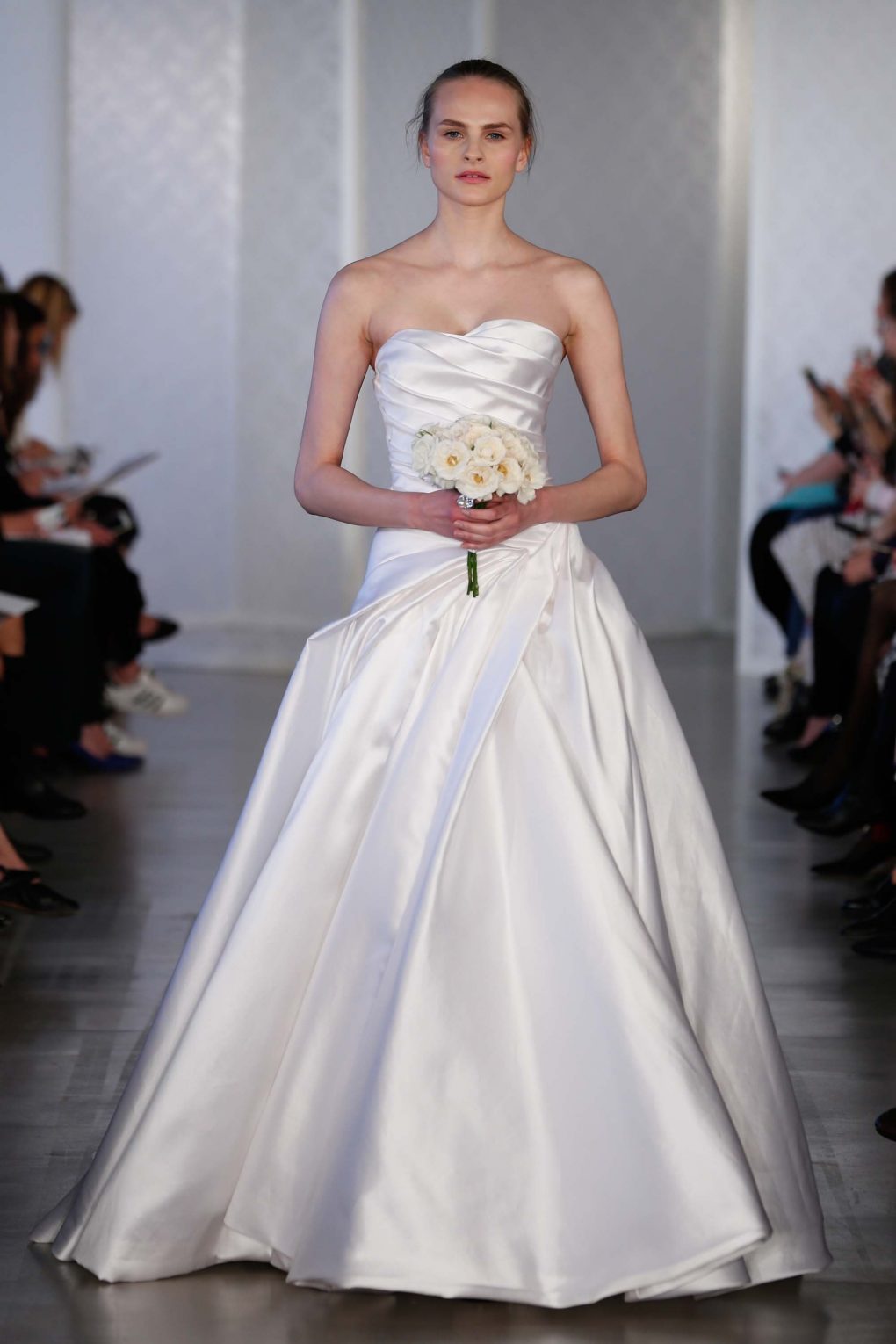 For a more modern design that brings in layers of textured material, we love this mermaid gown, which accentuates the bride's figure all the way down to her thighs, before exploding into soft, tight-knit tiers of ruffled tulle.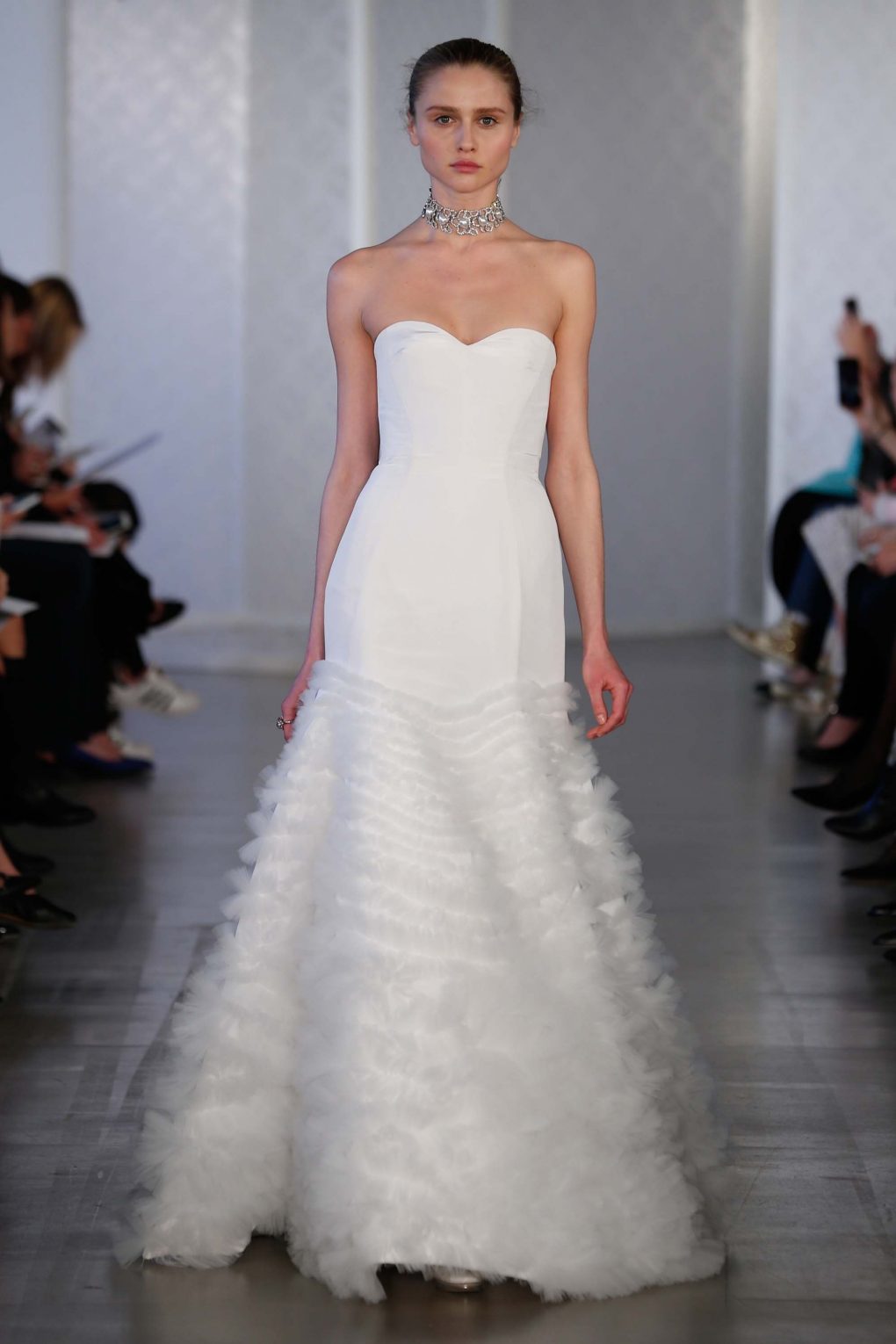 - Jenny Darmody