Renowned for his resort and couture collections, Elie Saab revealed his first namesake bridal collection for spring 2017. From ornate detailing to strong silhouettes, everyone is talking about his latest work.  Offering a wide range of gowns, Saab's 25 dress collection has a variety of styles and lengths to suit all. Saab has also design a range of accessories including ornate lace veils and bags, which all adds to your perfect bridal look.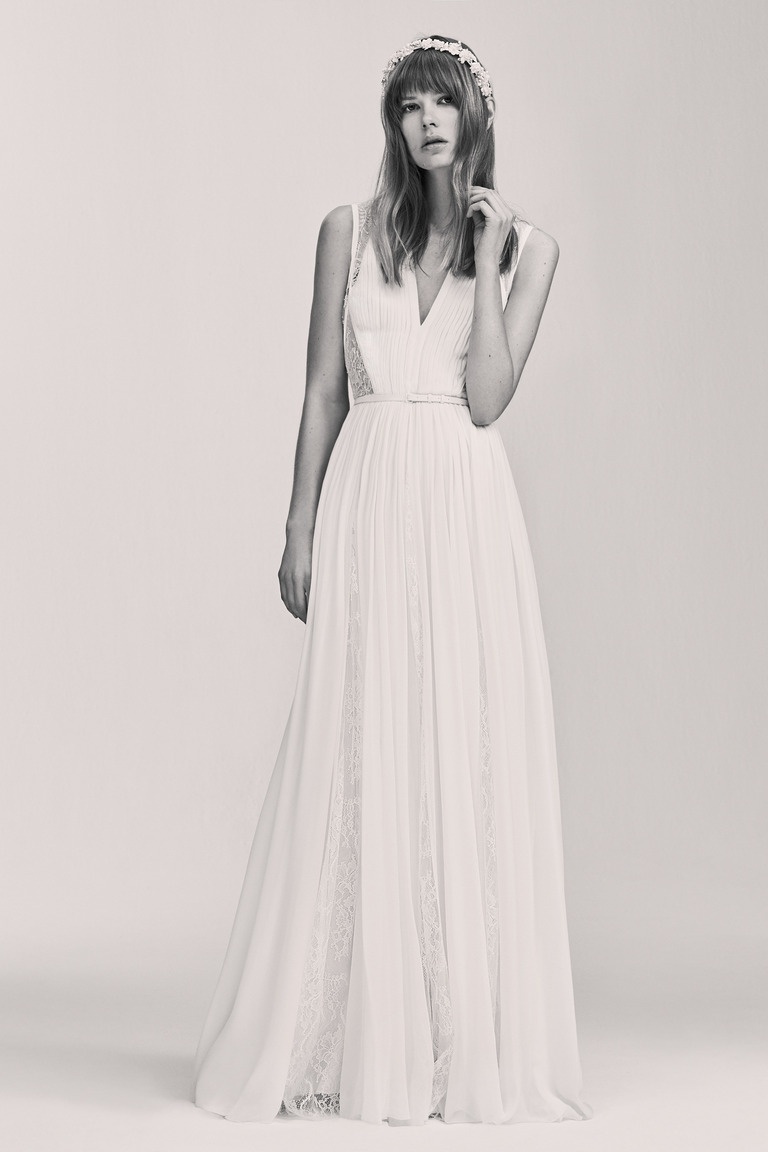 Reaching out to contemporary brides, Saab's collection includes delicate lace, elaborate detailing and signature silhouettes. Not afraid of grandeur, Saab approaches his collection with the more-is-more aesthetic, designing breath taking gowns.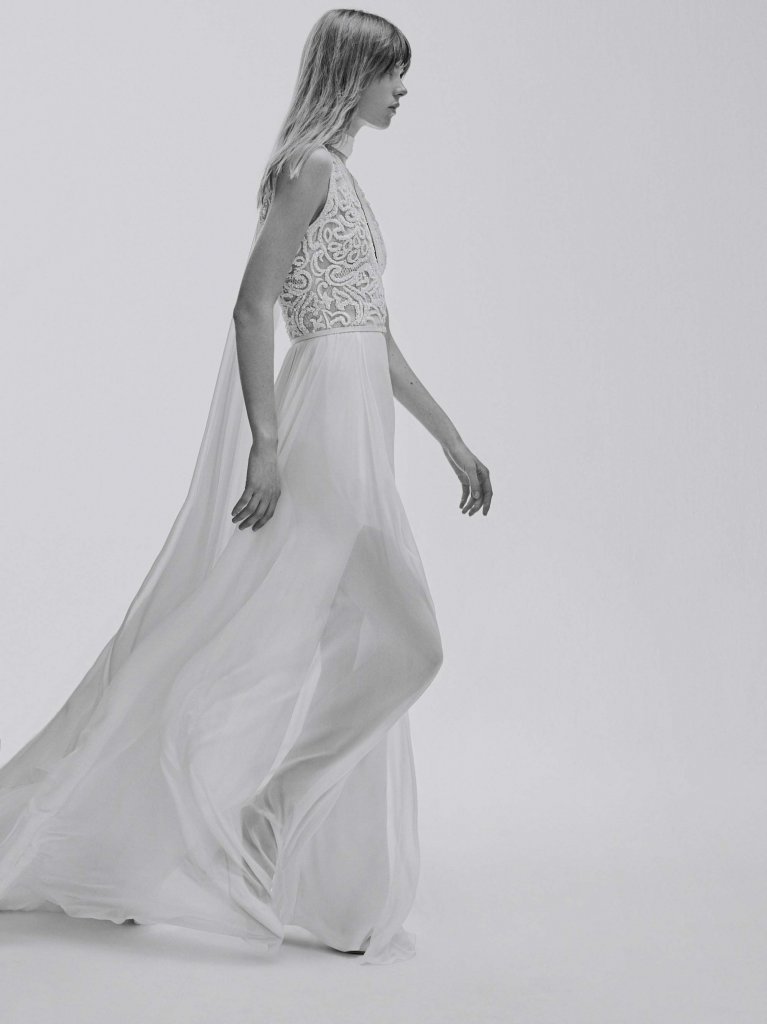 While Saab is known for his craftsmanship and grandeur, he has catered to all brides by designing simplistic ethereal gowns. Exhibiting sensual details throughout the collection, slits in the soft chiffon skirt and lace inserts, Saab has offered a variety of styles. With bateau, plunging necklines and embroidery the dresses command attention as it accentuates a brides figure.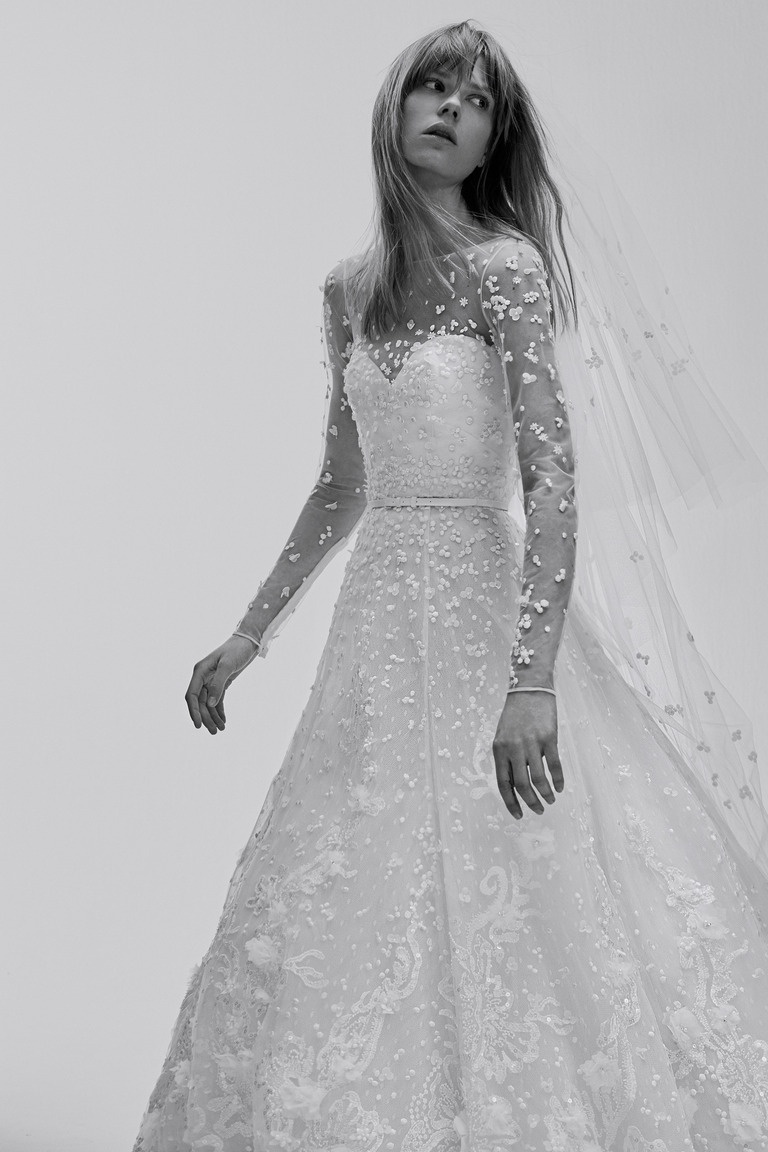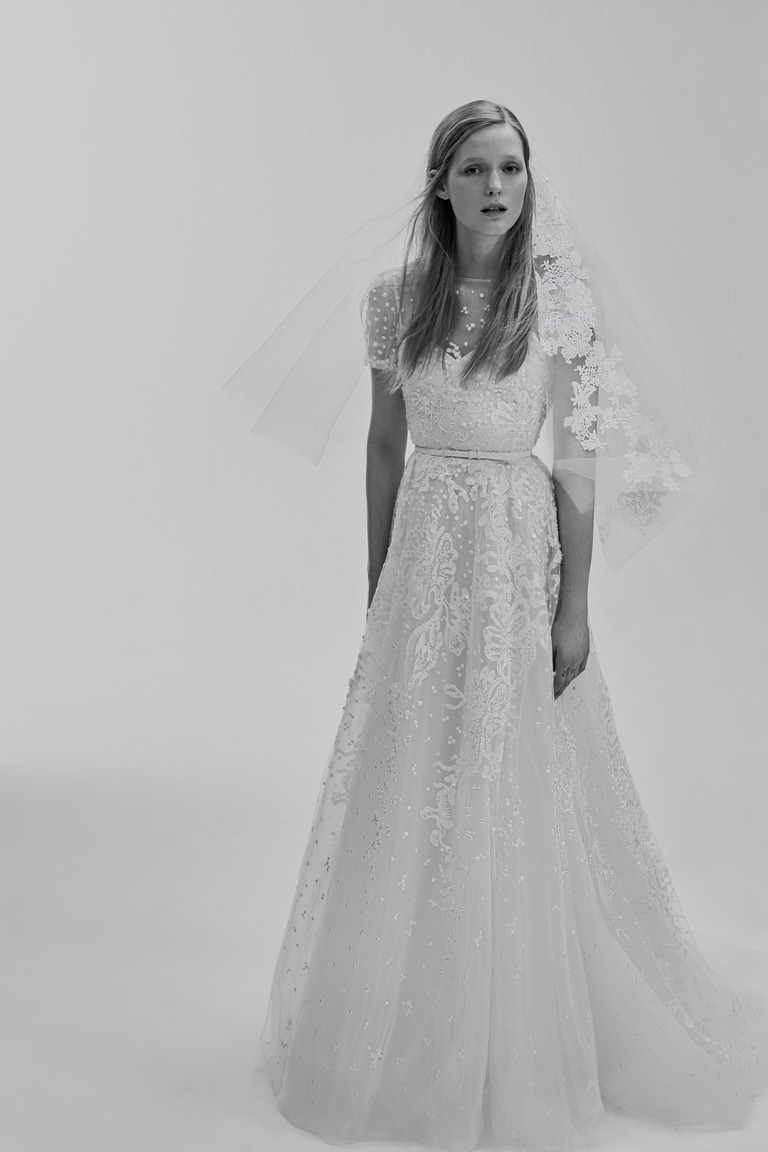 Romantic detailing is evident throughout this exquisite collection, as the ballgown dresses are elaborately embroidered with jewels. The ornate lace skirts add to the wow factor as the embroidery is scattered over the gown with a small waist line belt to accentuate the bride's figure. If the dress is not enough glamour for your big day, why not add a veil which is elegantly embroidered with applique or lace?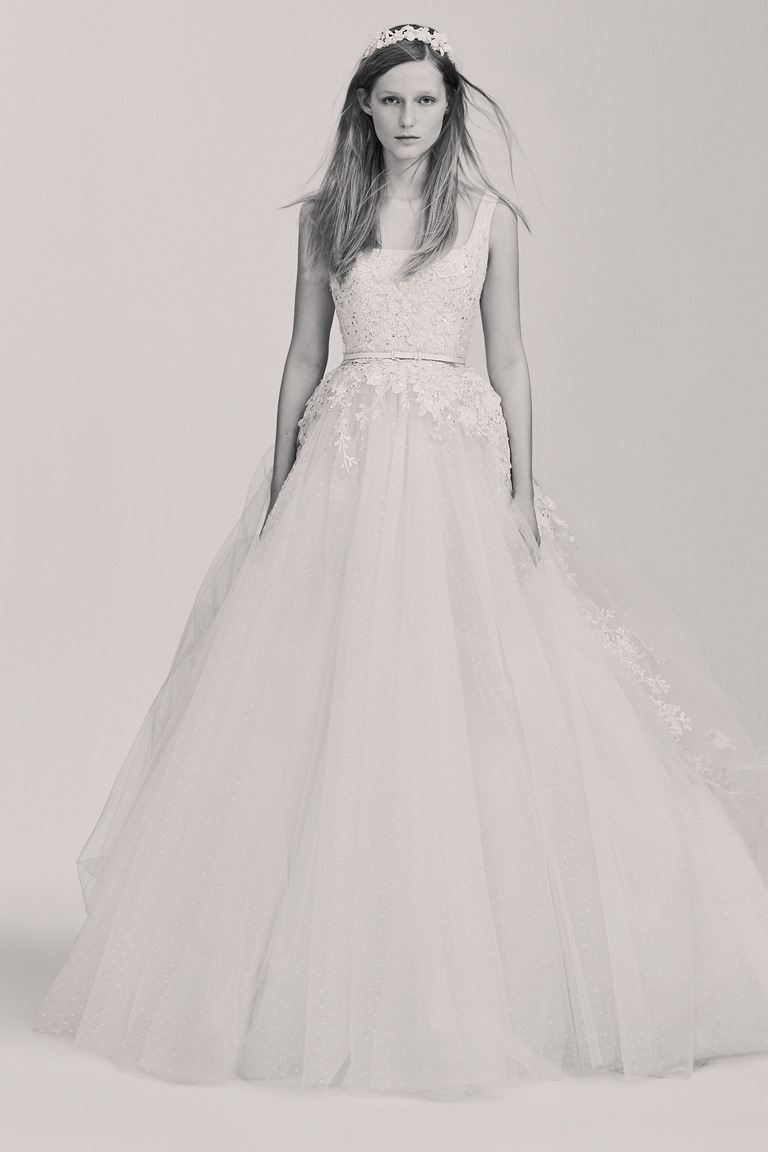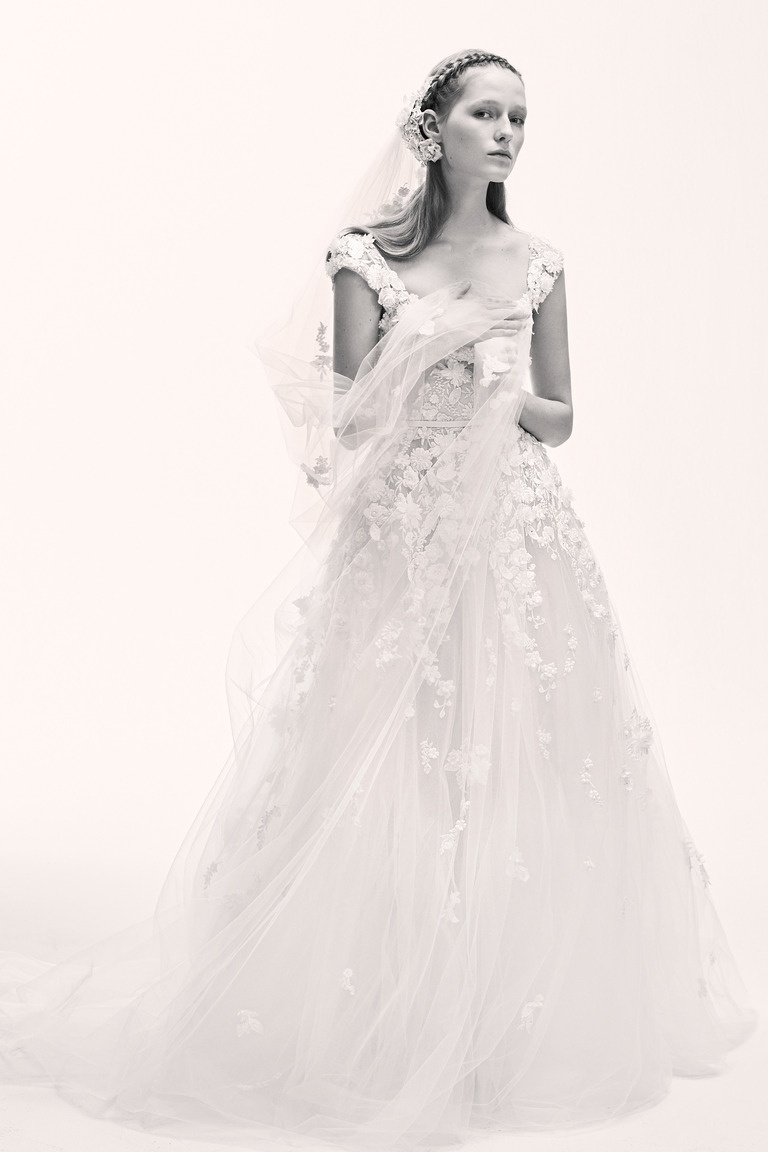 Ornate lace details are prominent throughout the collection as the bodices are heavily embroidered. Despite the large organza skirts, Saab's more-is-more approach is used to create show stopping gowns.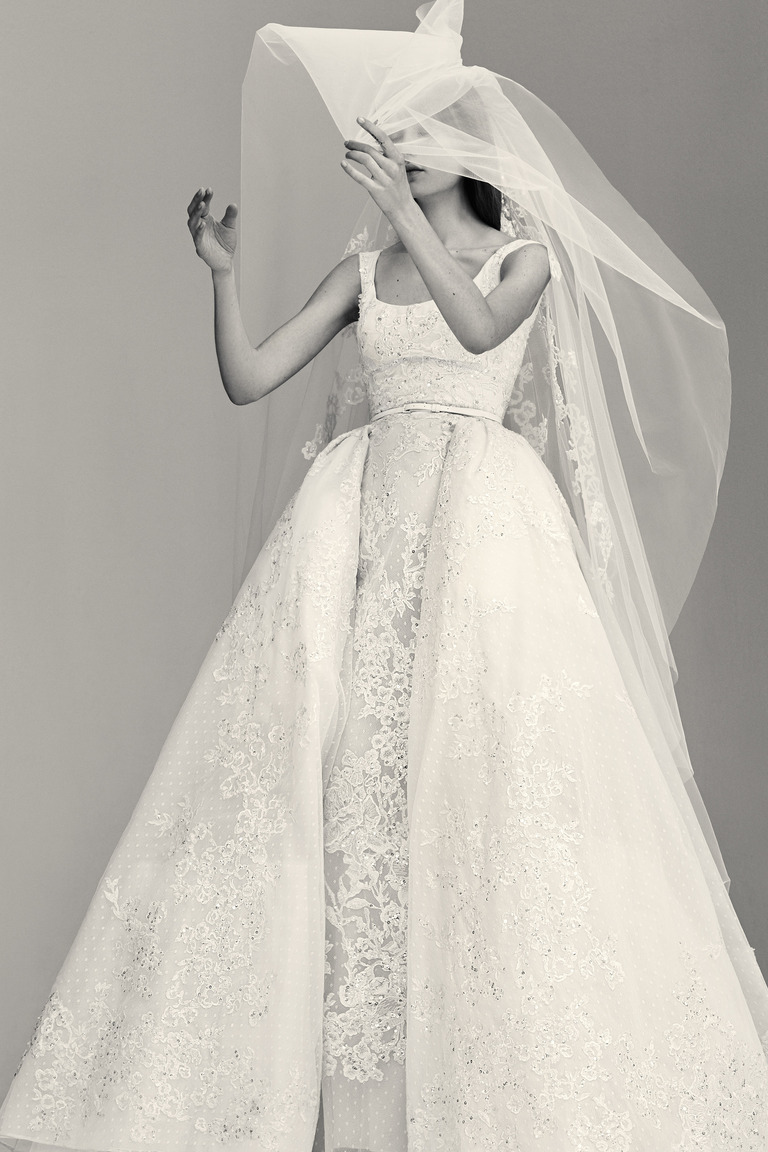 We love this regal and romantic dress as the fitted, square neckline bodice is complemented with a grand skirt, which is beautifully crafted. The delicate placement of lace doused over the gown is breath-taking as the silhouettes emphasise the delicacy in the materials used.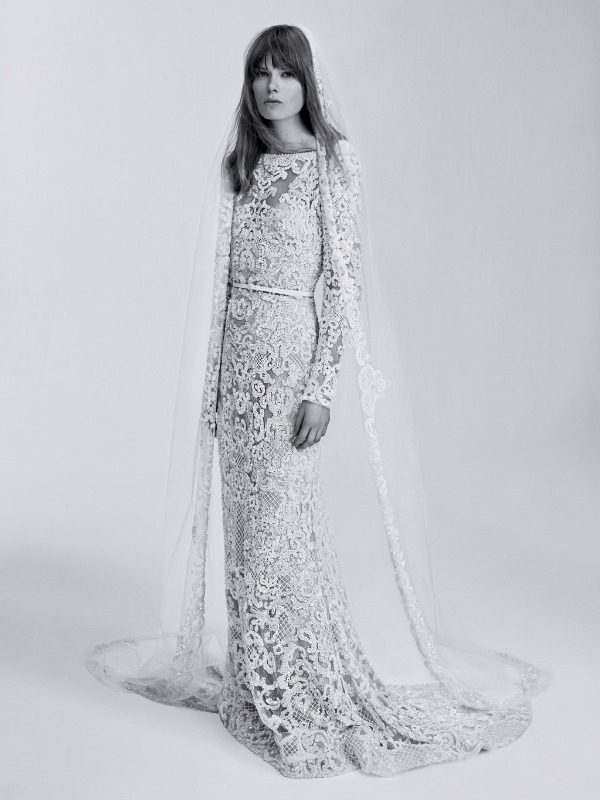 If ballgowns aren't for you, Saab has designed an exquisite lace gown which is form-fitting. From the silhouette to the fabric used, this gown is definitely one of our favourites! Illusions are created with the lace, which adds sensual detailing to the dress.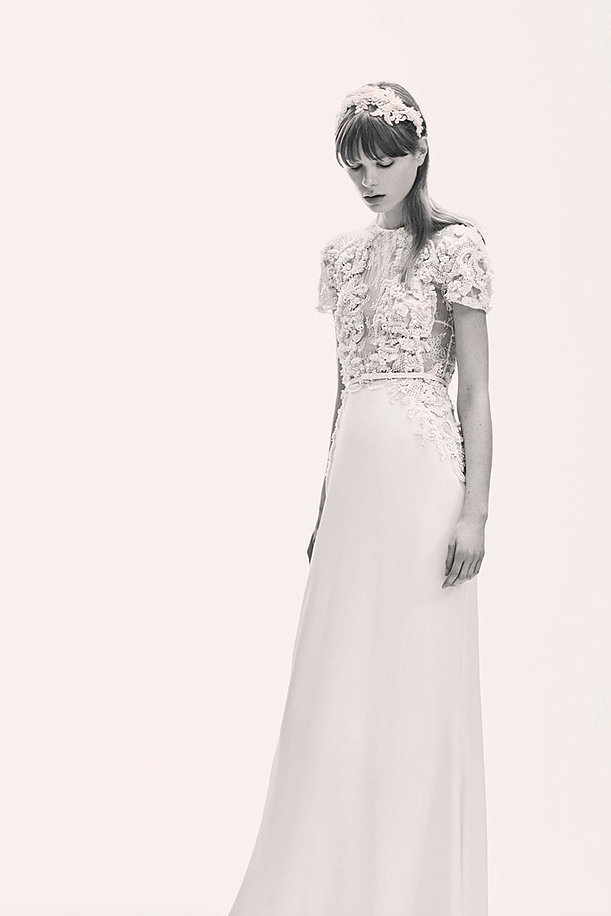 Catering to all brides, Saab creates a simplistic A-line gown, with a slim silhouette and lace detailing. Sensual detailing is prominent in Saab's collection as the lace fabric creates illusions, where the 3D embroidery is scattered over the bodice adds to the bold design. Despite this being Saab's first namesake bridal collection, one thing is for sure, his craftsmanship and delicate detailing is traditionally romantic yet stylishly modern.
- Rachael Houston