We know that for each and every individual bride, there is a certain destination or style of wedding theme that she has her heart set on. From rolling hills with a mediaeval castle perched on top, to a deserted beach filled with just your closet loved ones, you will always have a rough idea of how you want your wedding. Although, we will admit sometimes in the haze of all the options that are out there and all these new and exotic place names and décor styles that keep cropping up, it can be hard to pin down where and how you want your wedding. The good thing about not having your heart dead set on any particular location or style will give you an endless tray of options to pick and choose from, catering completely to your own tastes as a bride to be.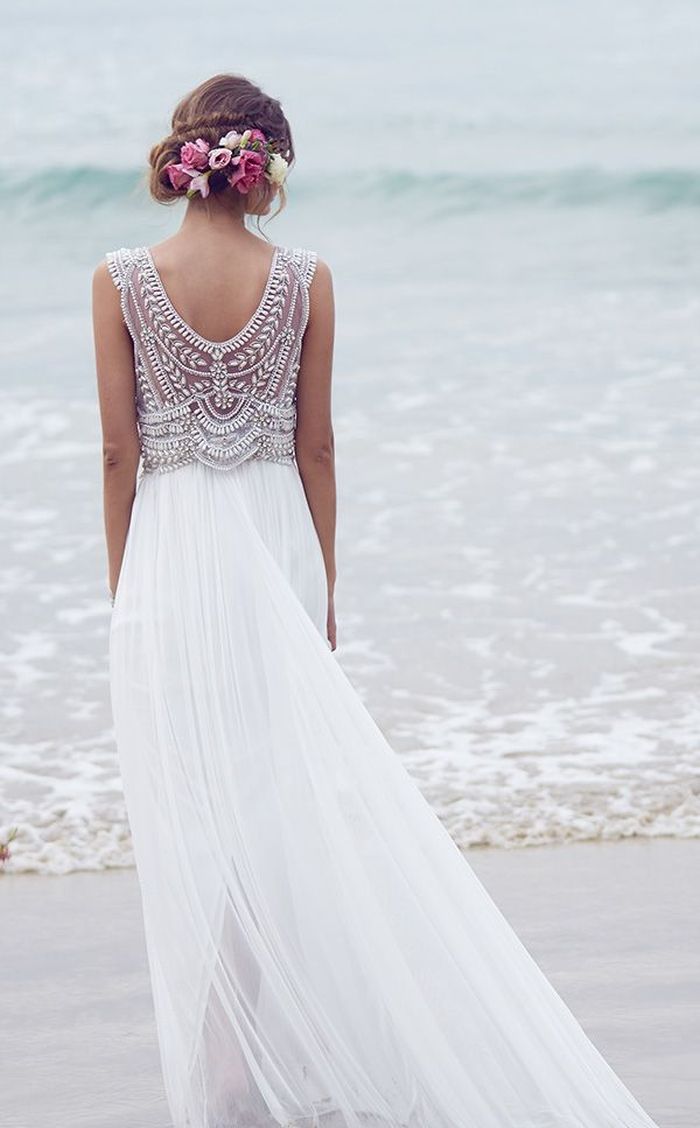 In some cases, many brides can feel a slight conflict arise if they have one particular wedding destination in mind and another particular style of wedding gown that they are absolutely in love with and will not change for the world. This is more often than not where the problem can come in. Like we say endless times here at S&P, the dress and the location need to always complement each other. You know how it goes, no one wants to be that bride stranded a hot sandy beach smothered in layers upon layers of suffocating chiffon and tulle. For this reason alone, it can be a fun and exciting process deciding on a wedding dress and destination that complement each other. From the embellished sequins of a Gatsby-esque affair to the flowing and colourful patterns of a summer garden, your dress and destination can have endless possibilities. Have a look here at some of the handpicked destinations and wedding venues we've chosen, along with the most recent designer gowns known to bridal runways to complement them.
Castle: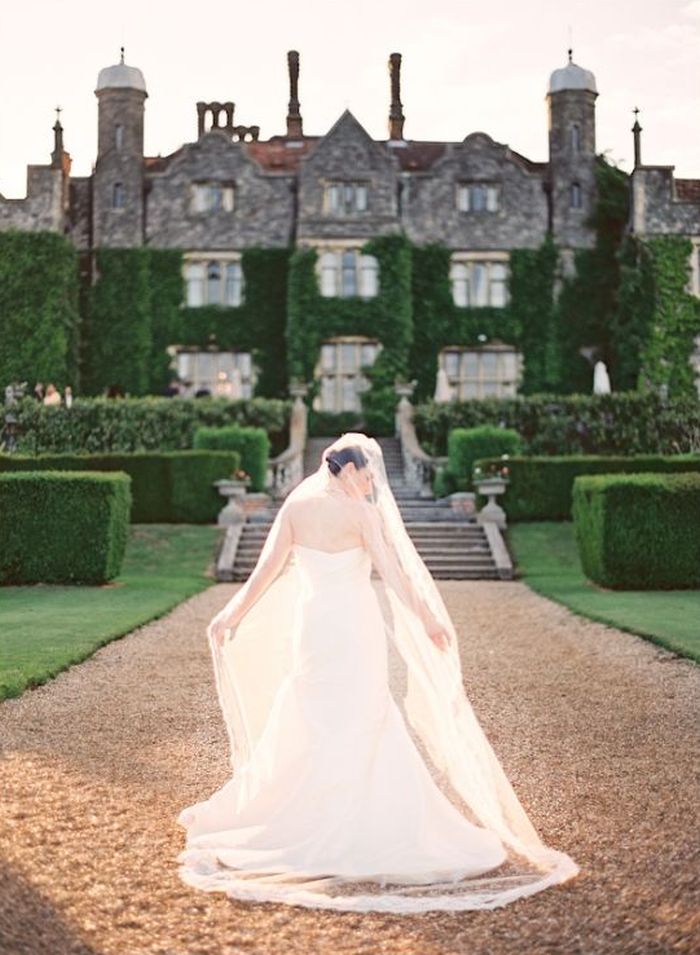 This is one of those destinations where you just know the dress is going to be an absolute showstopper. Taking your first steps as a bride down the echoing hall of a structure steeped in history and grandeur is no small task. A castle wedding will be one full of luxury and atmosphere, and deserves a dress that can fit the standard. The sheer size and magnitude of this type of venue deserves an equally impressive dress. The main reason for requiring a larger than life dress in this type of venue is that, both for the ceremony and the photos, you run the risk of your dress getting lost and overshadowed by the venue itself. Think huge organza flowing skirts, cathedral trails, floor length veils and stunning, intricate design – with lots of traditional lace thrown in for good measure.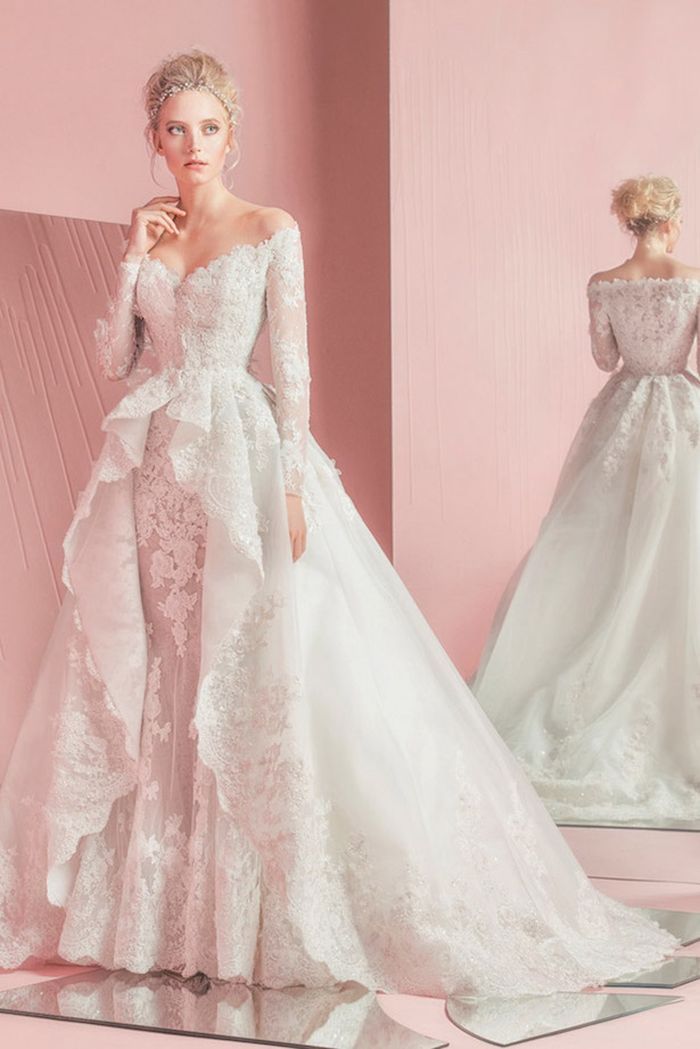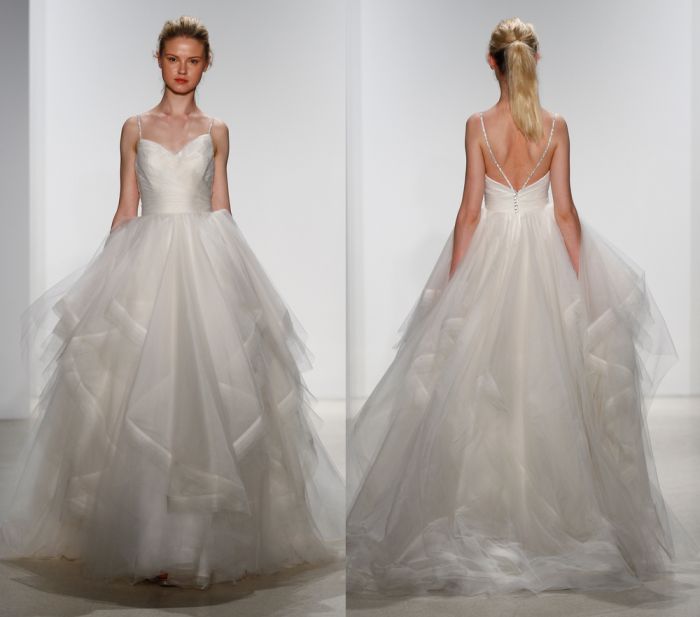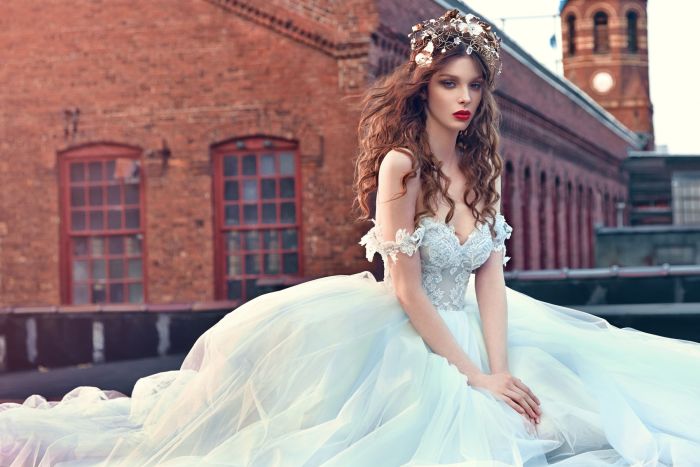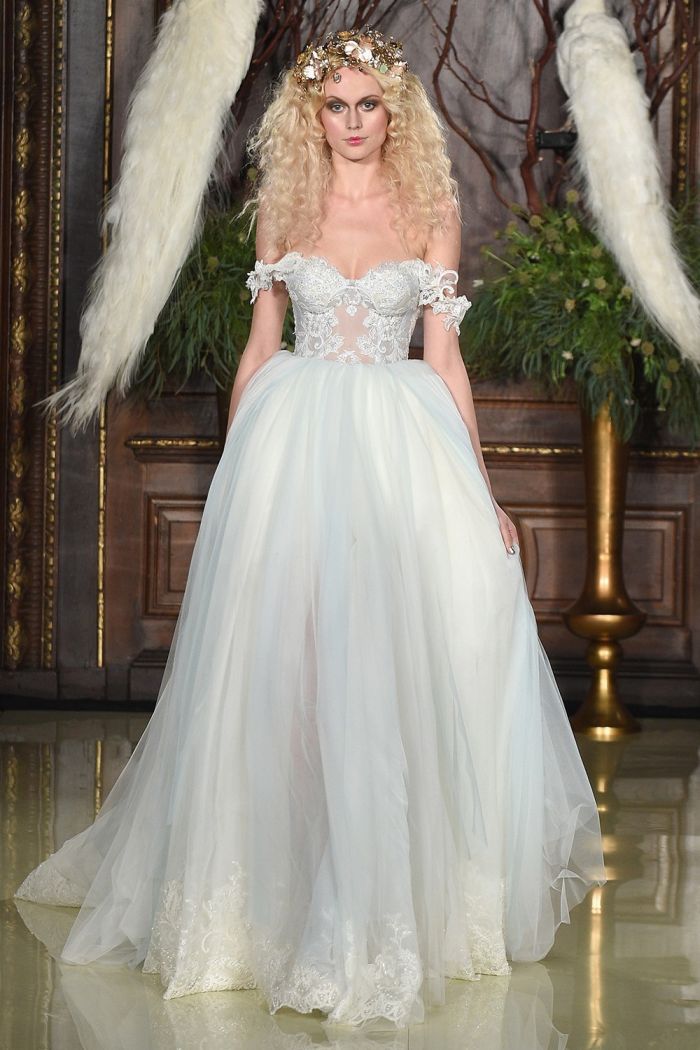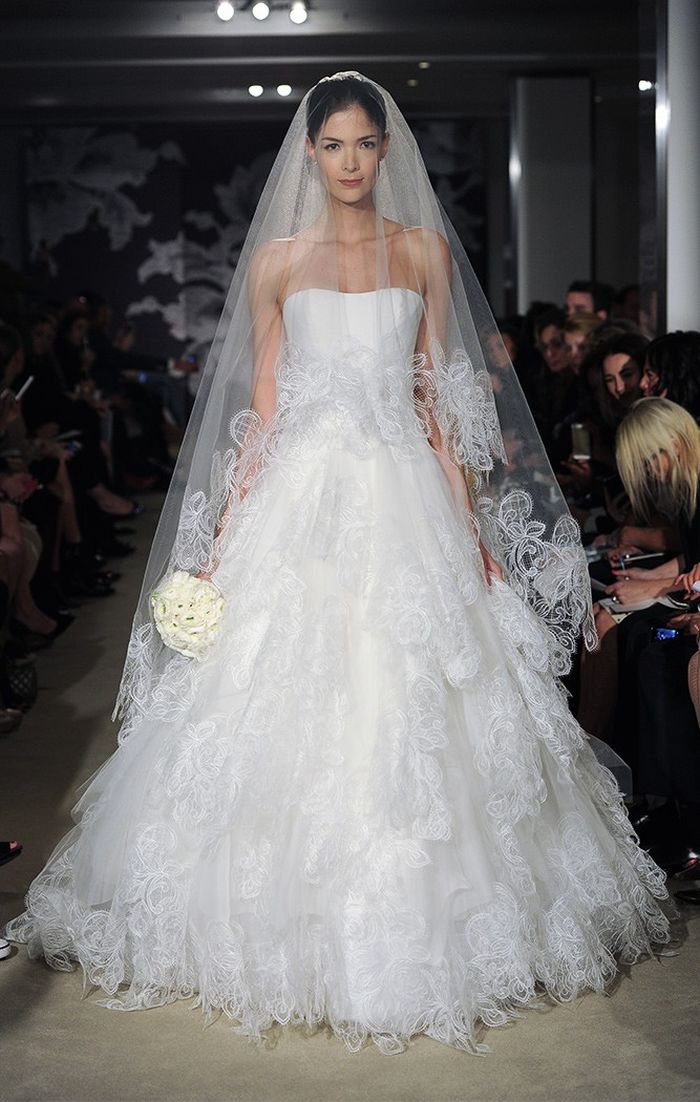 Dresses: Zuhair Murad | Kelly Faetanini | Galia Lahav | Carolina Herrera 
Arabian/Egyptian: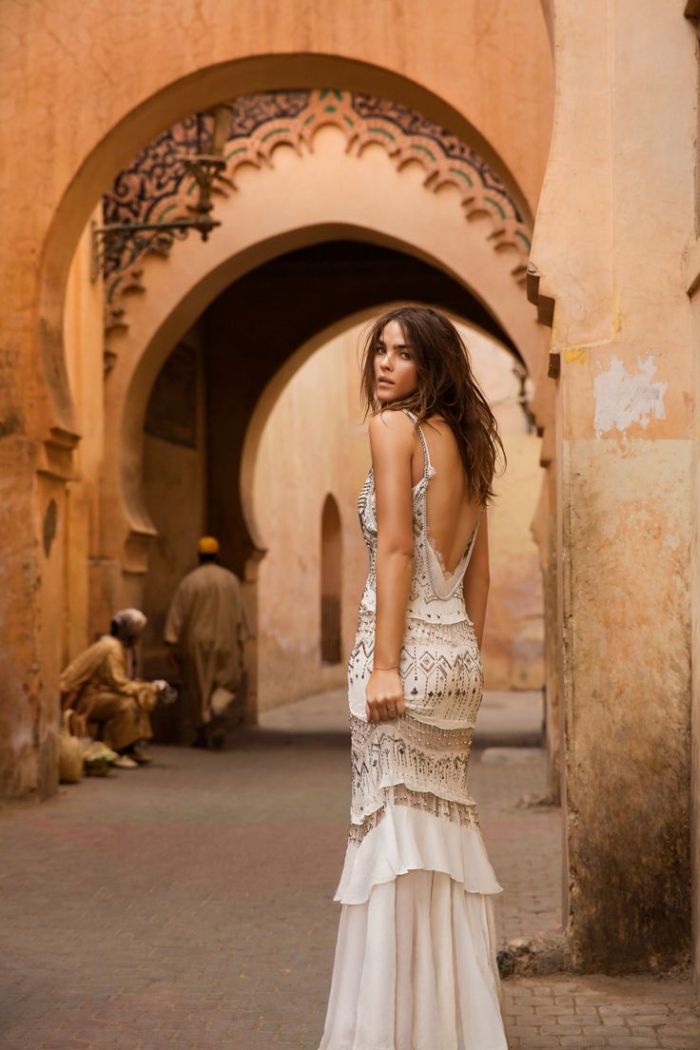 This is a particularly more exotic climate to wed in than your standard Spanish beaches that we're all familiar with by now. Draw some inspiration from the finest lands that boast sand deserts, lush greenery and dramatic waterfalls. From Egyptian-inspired decadence to the flowing fabrics of Marrakech, an Arabian-inspired wedding will give your dress the air of mystery and glamour you crave. You may think you are landing yourself firmly in the middle of two extremes, both hot climate in the day that plunges to chilly evenings, and the terrain ranging from sand-filled dunes to crowded streets. This is however an advantage, meaning you can combine both practical fabrics to support you during the day and adorn them with enough gold inspired embellishments to still feel comfortable and exotic. Be inspired by your destination with Egyptian-like gold trappings and high, powerful necklines along with flowing Moroccan waistlines and sheaths.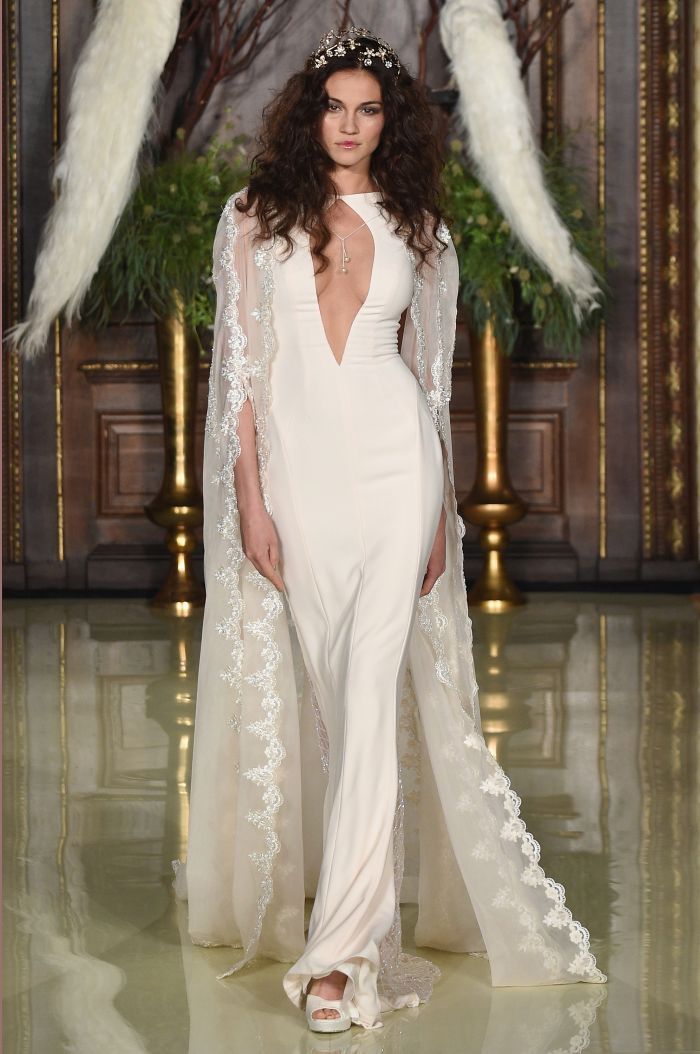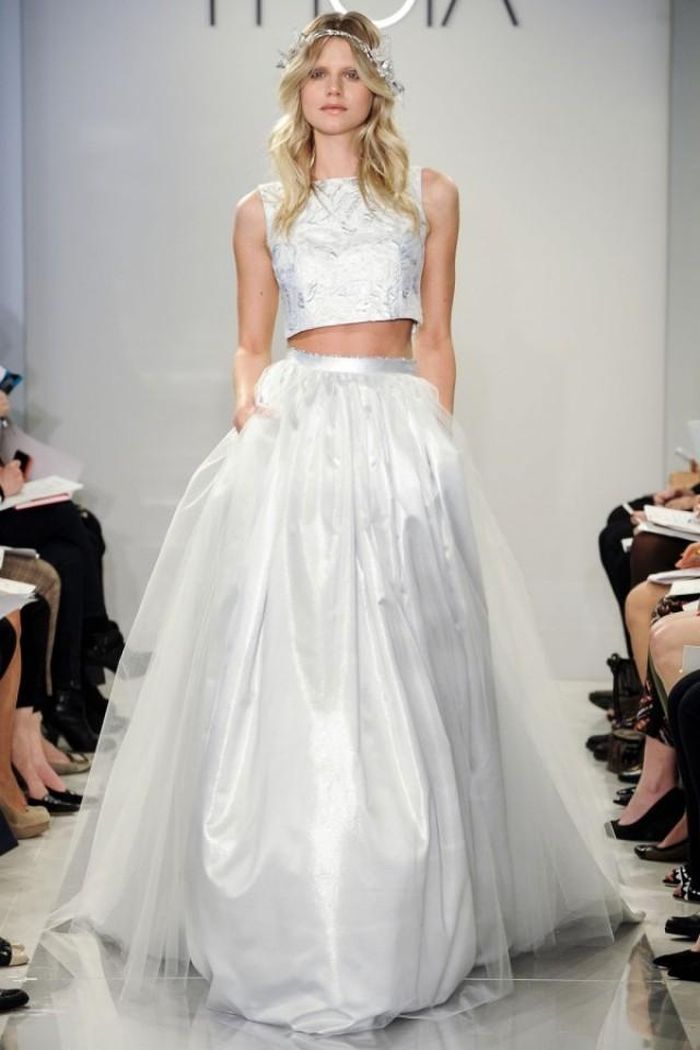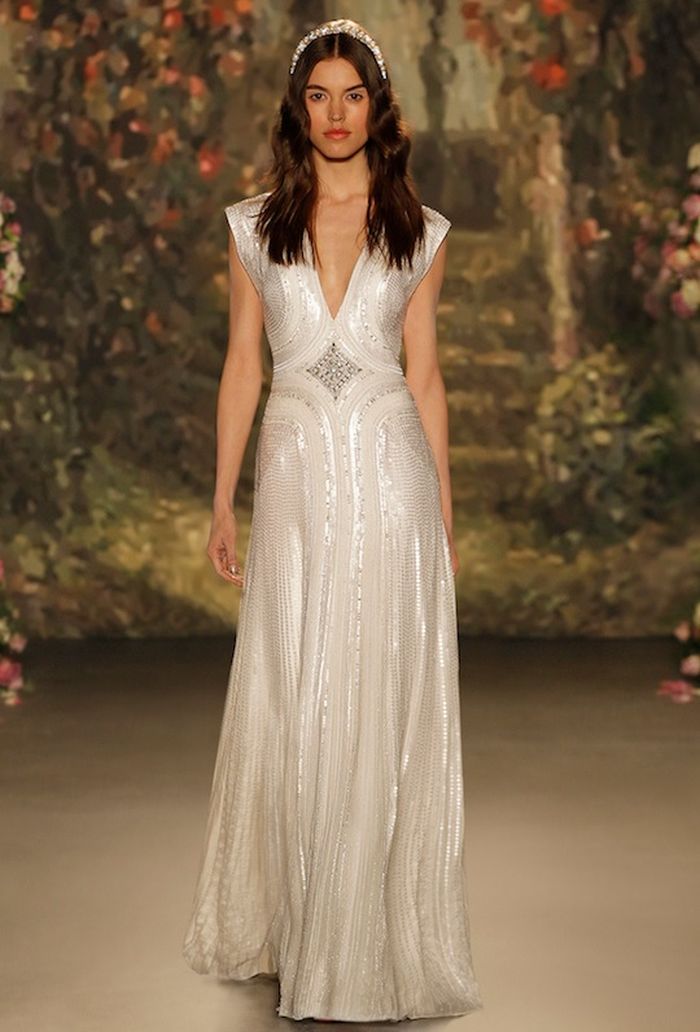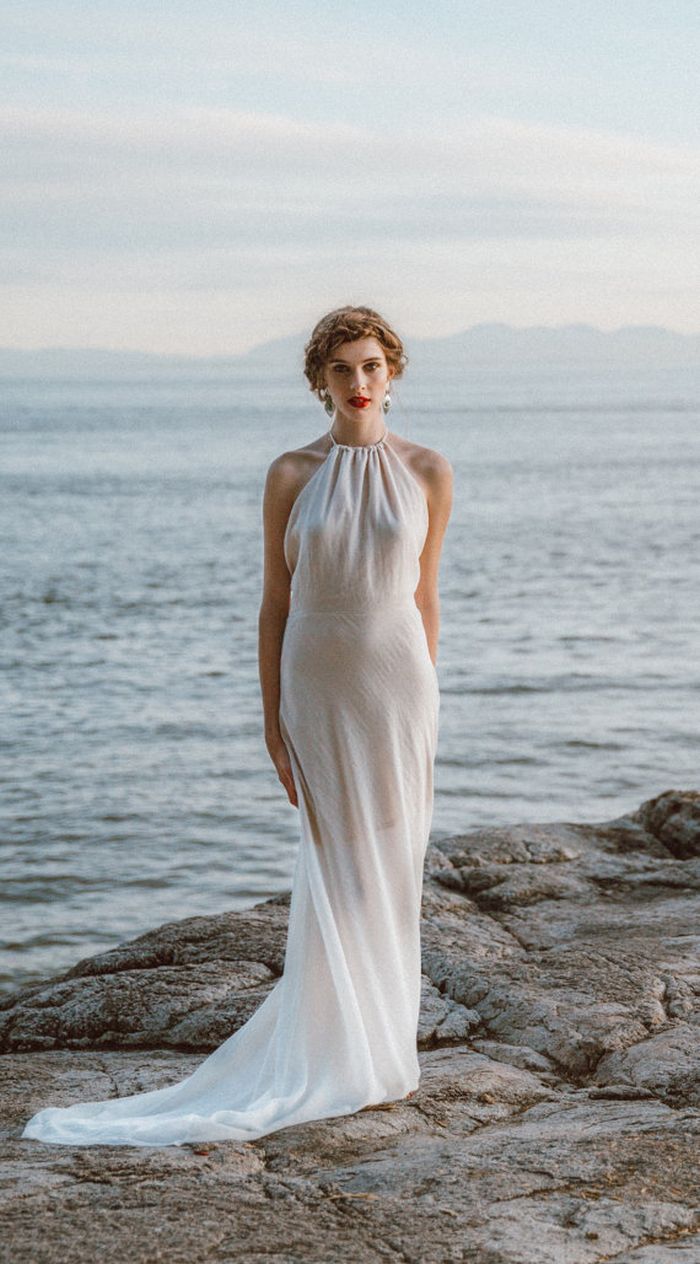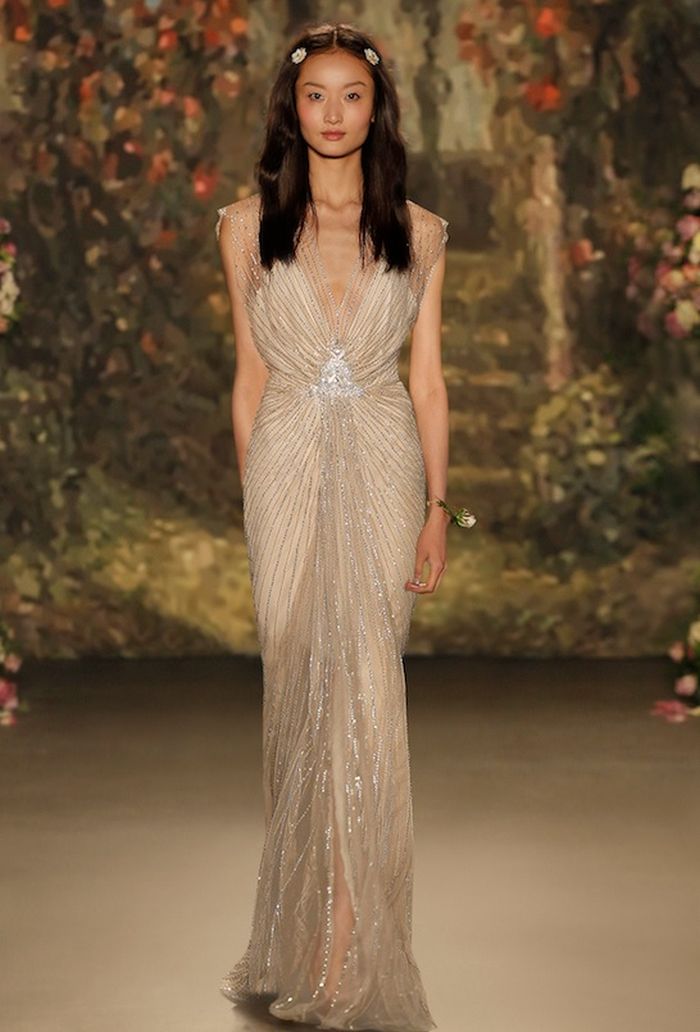 Dresses: Galia Lahav | Theia | Jenny Packham | Etsy | Jenny Packham
Mediterranean: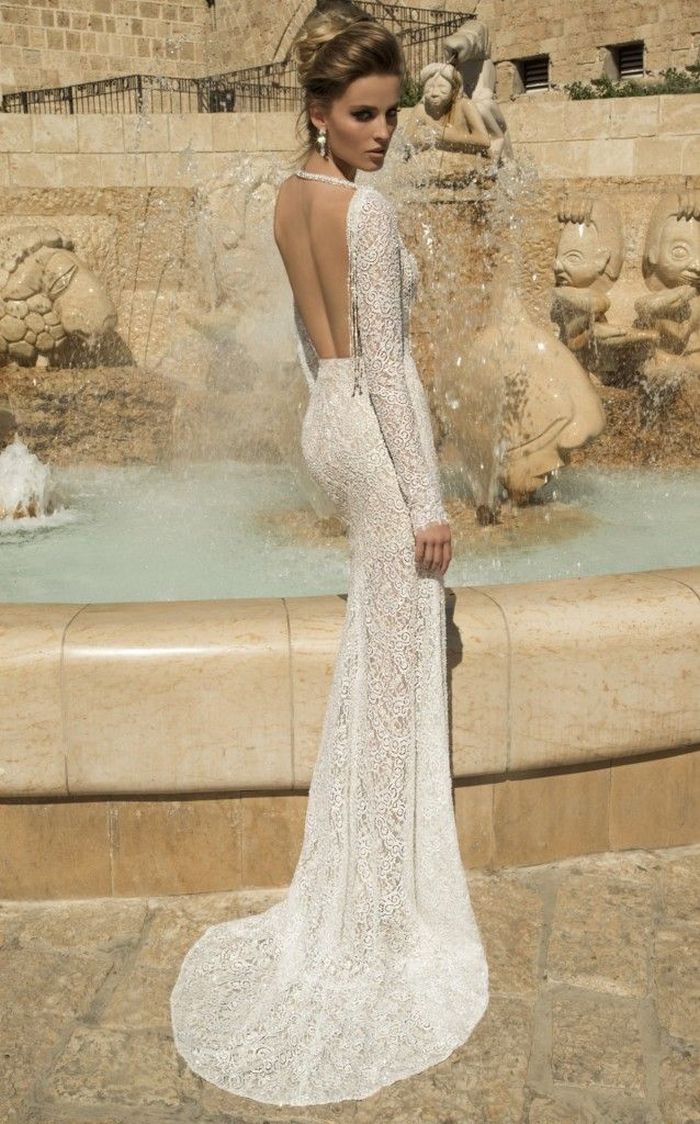 For this type of destination, it is definitely within your best interest to embrace the style and customs of the locals. When you picture the Mediterranean, you picture the countryside in Tuscany and the marbled steps of Rome. Along with this authentic and rustic territory, comes traditional fabrics in lace and daring, plunging necklines and accentuated waists. And you know the saying, "When in Rome…" The best type of wedding gowns to complement your destination here would be slim-fitted silhouette gowns with intricate bust detail and long, trailing cathedral skirts. Be inspired by the ranges of confident, beautiful Italian women who follow tradition when it comes to their fashion, but always inject it with a modern, sensual edge.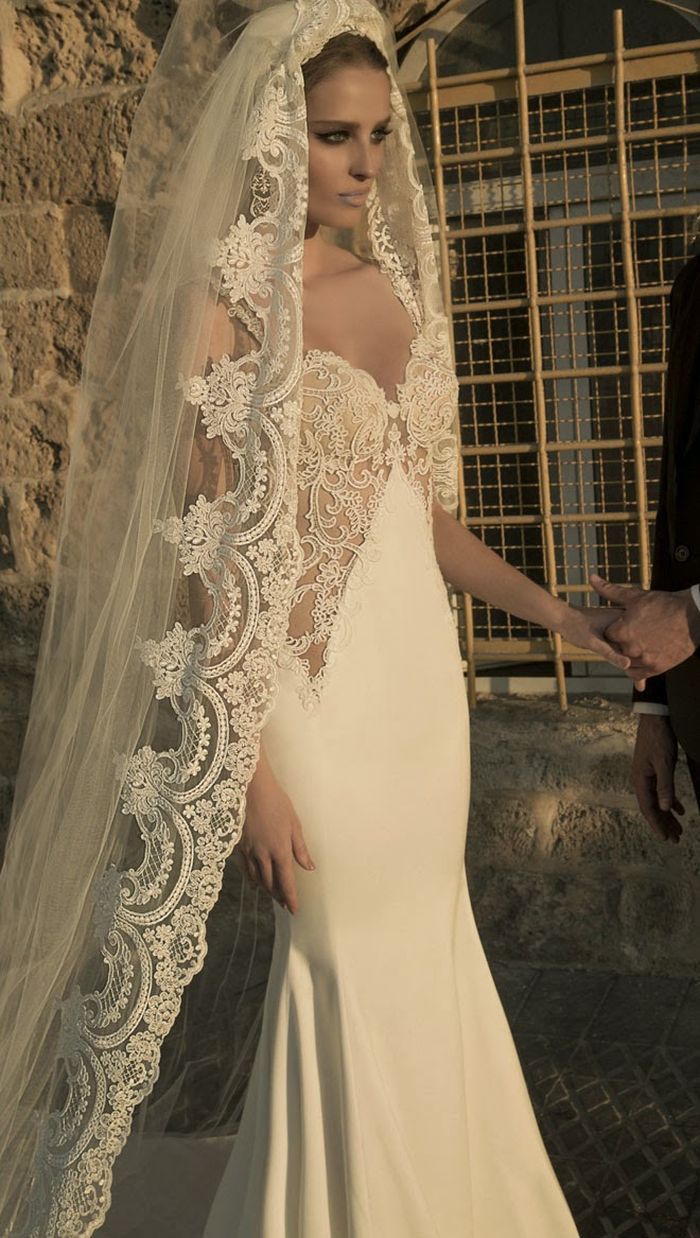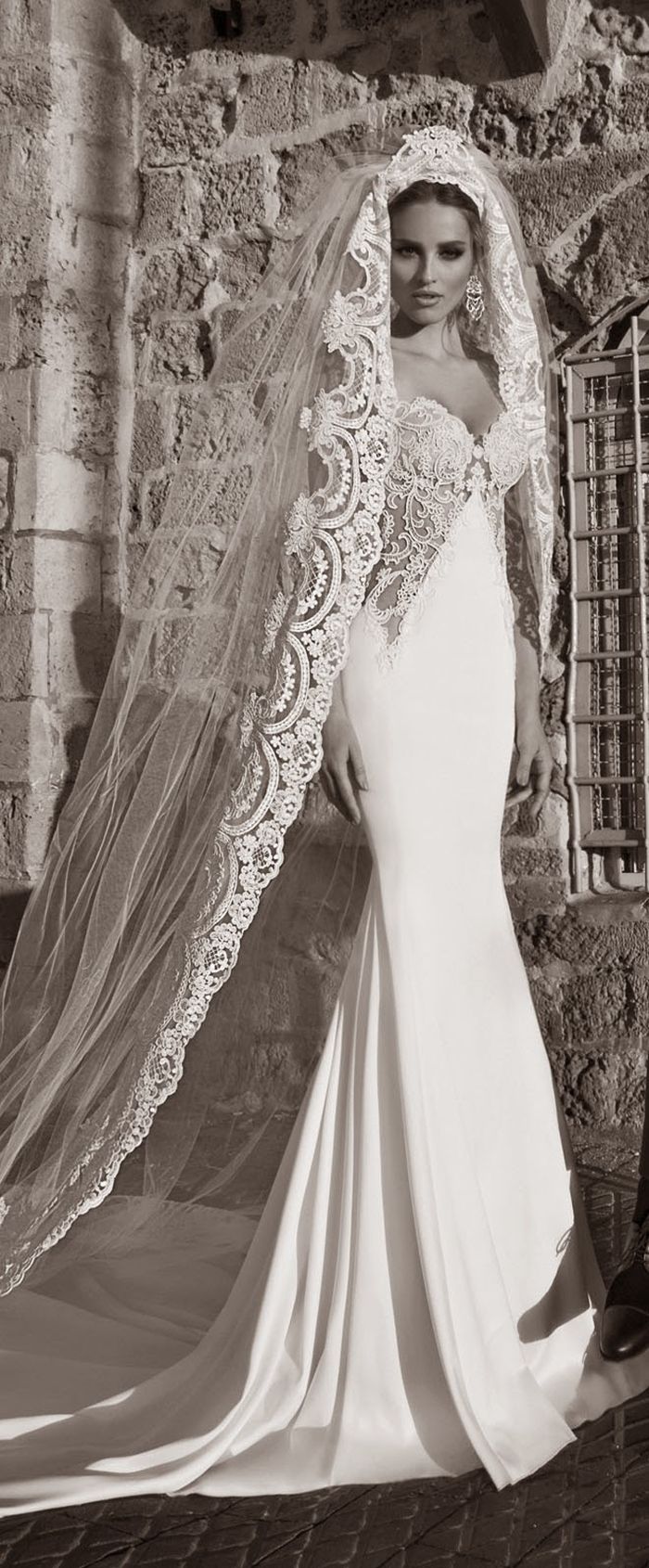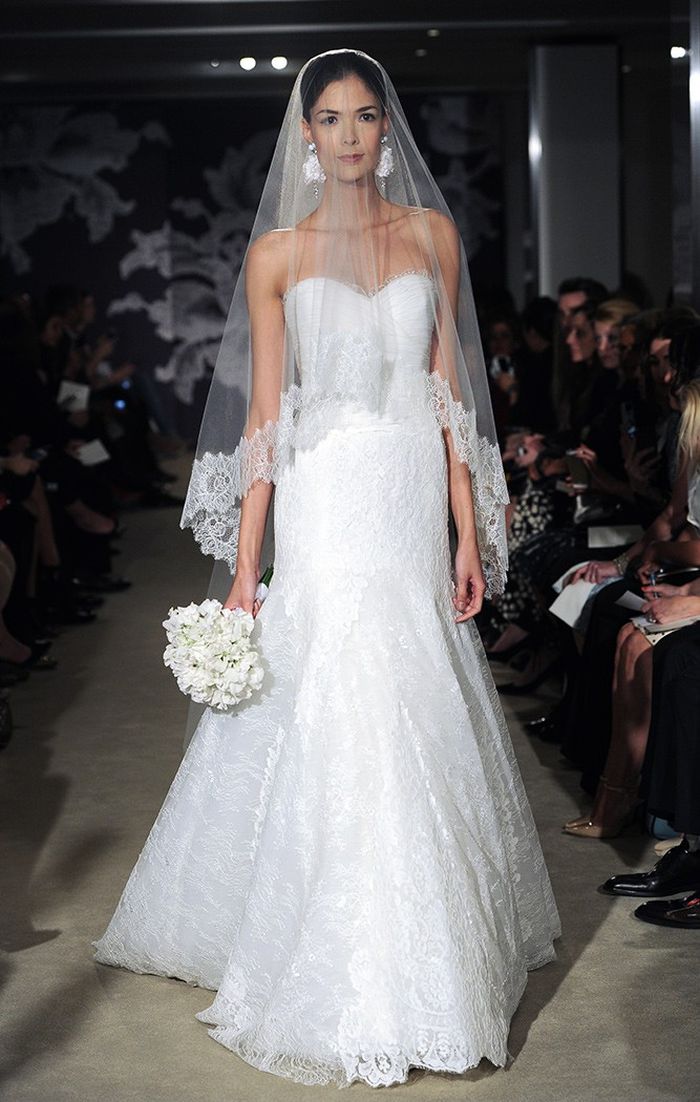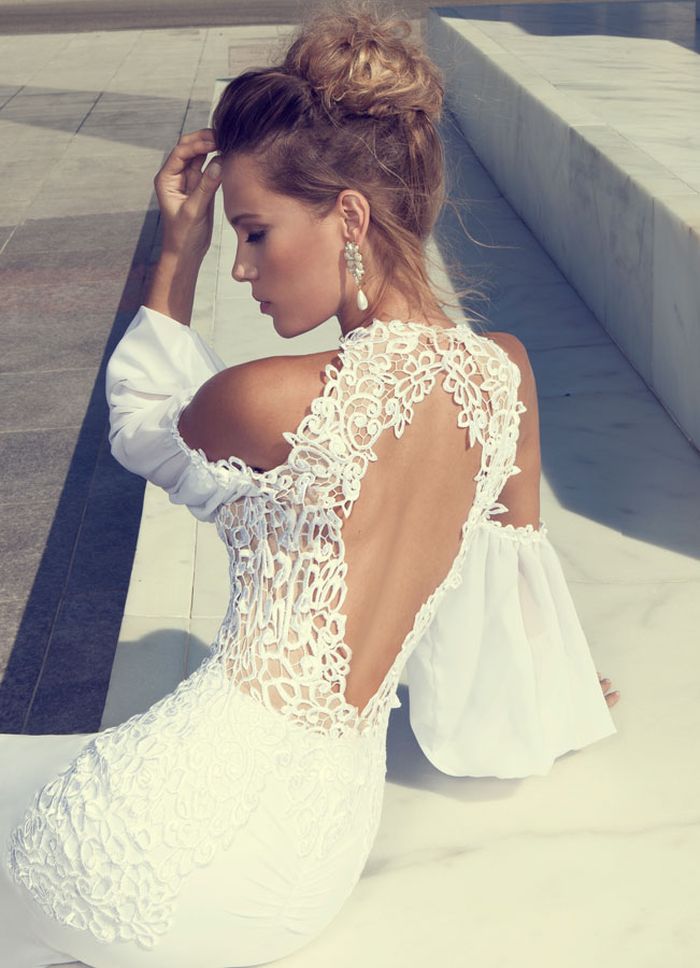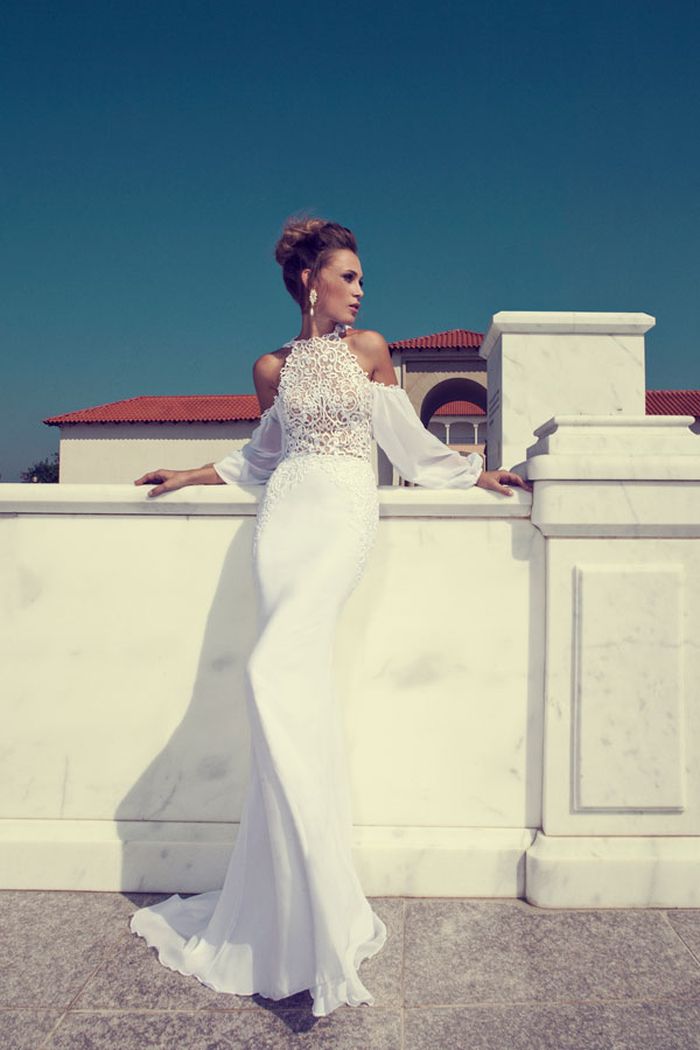 Dresses: Galia Lahav | Caroline Herrera | Jule Vino 
Festival: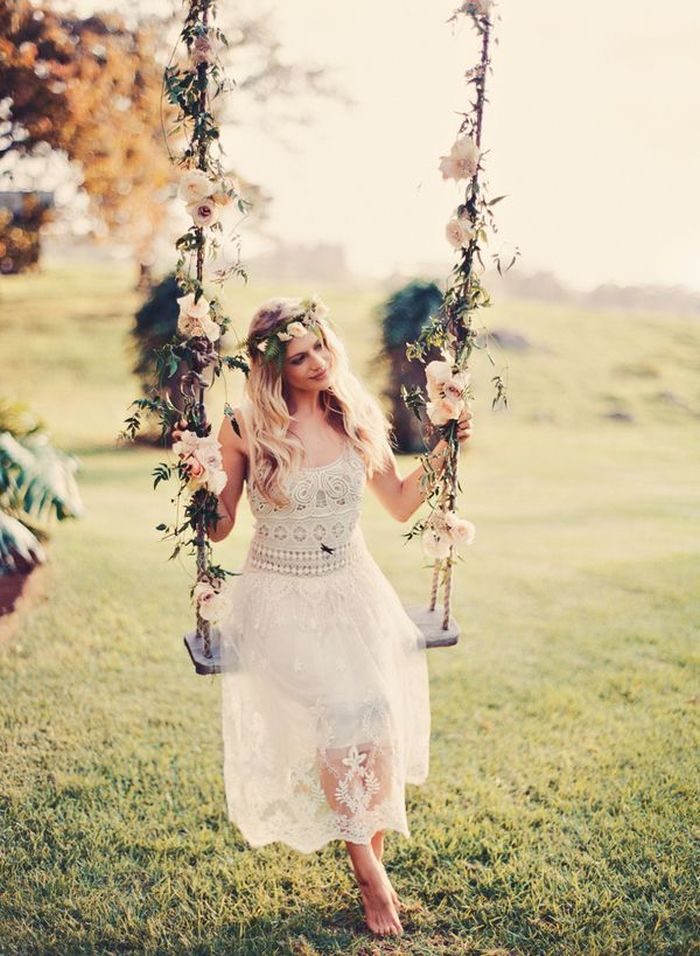 This is the type of wedding backdrop in which you can release your inner free spirit. Very similar to the beach wedding and bohemian scenes of light lace and flowing skirts, a festival wedding transports that carefree freedom one step further by the introduction of flower crowns, indie music bands and blankets in the grass. It's essentially all the laidback vibes and good times that are guaranteed at a beach wedding, only there's more likely to be grass than sand and more novelty entertainment. Forming your wedding party into a festival, the great and imaginative feat that it is, will also call for an equally creative and imaginative dress that will be able to really emphasise and express your personality. Choose fabrics that are full freedom like lace and chiffon, and quirky styles such bridal separates and crop tops. For more information on how to throw this uniquely and individual type of wedding ceremony, see our 10 wedding ideas for festival.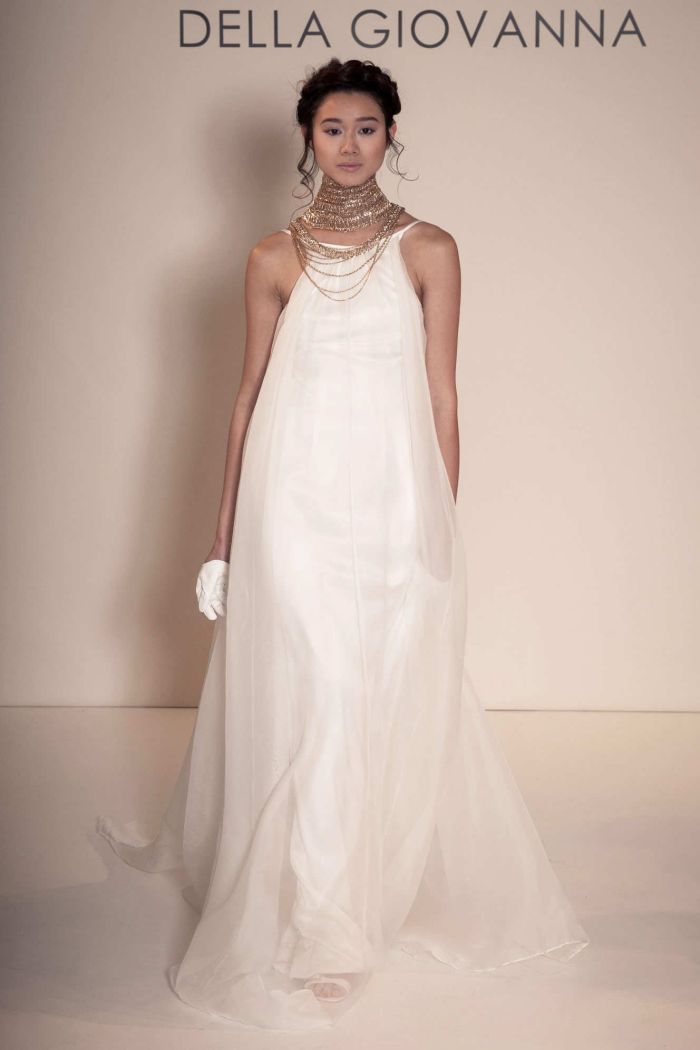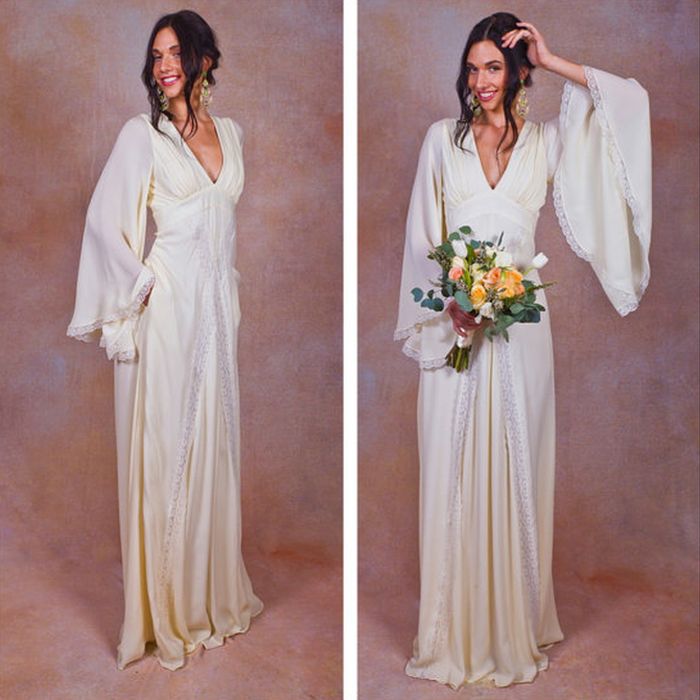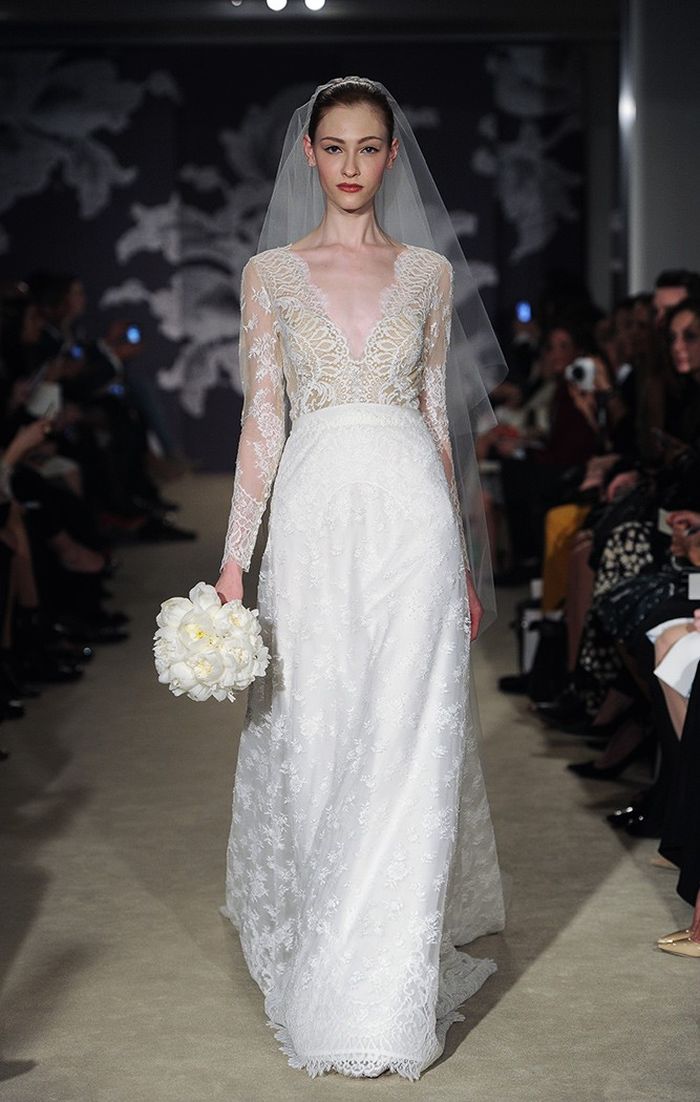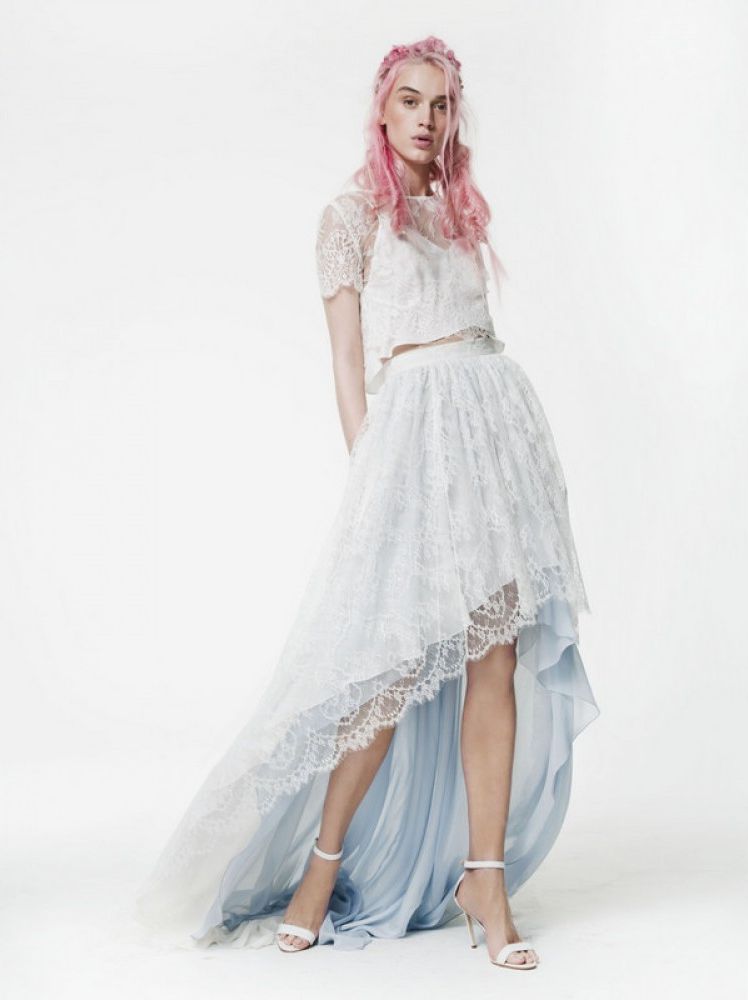 Dresses: Della Giovana | Etsy | Carolina Herrera | Houghton
Registry office: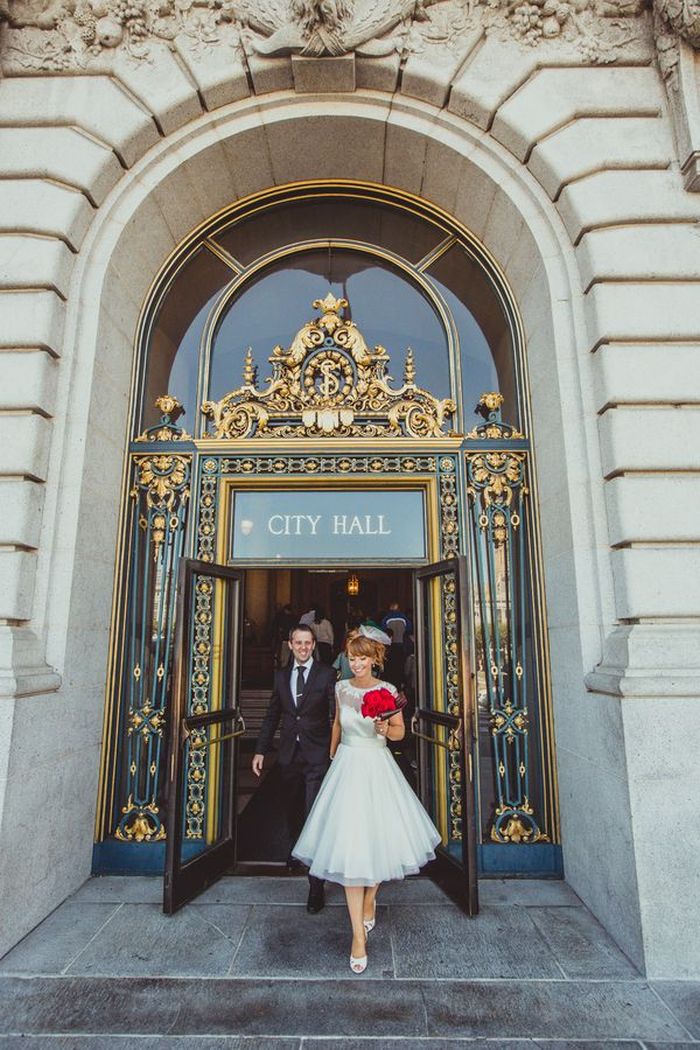 The ever-loved city hall wedding, where a couple secure in their love want a simple, to the point wedding with only those necessary involved. While you may want to avoid the circus that can sometimes be a big wedding, why deny yourself absolutely all the luxuries, including a wedding dress? One of our favourite wedding venues for scoping out bridal fashion, a town hall ceremony brings out the most classical and timeless style of brides, channelling every woman's inner Audrey Hepburn or Carrie Bradshaw (the second wedding to Big, in the dress by no one). This type of ceremony calls for short, A-line tea skirts, cowl necks, draping backs and pinned in waists.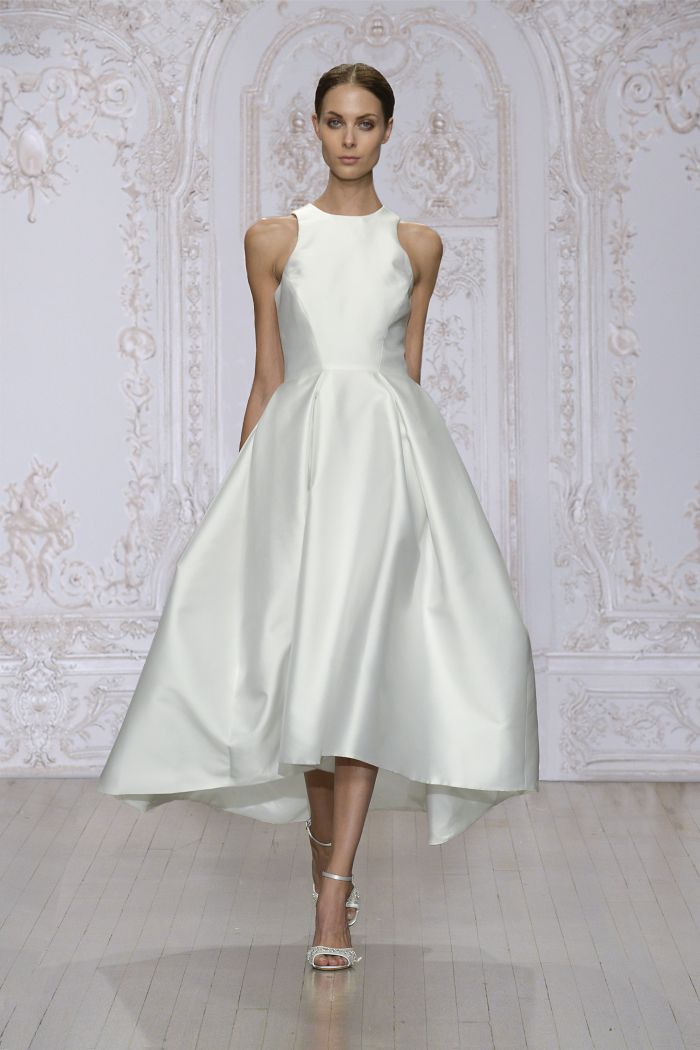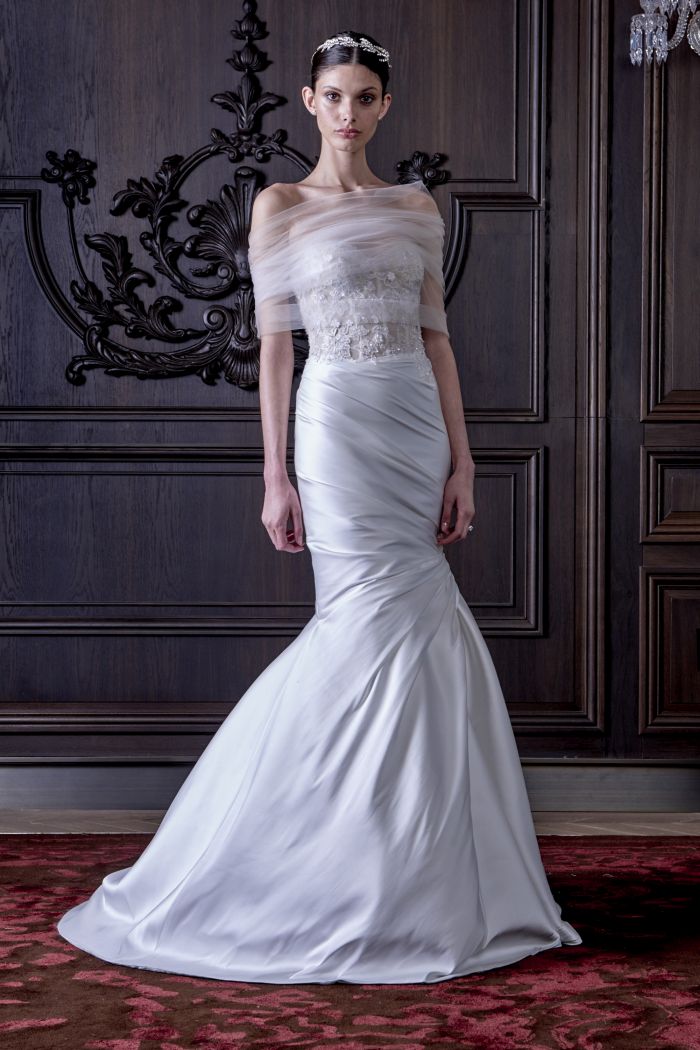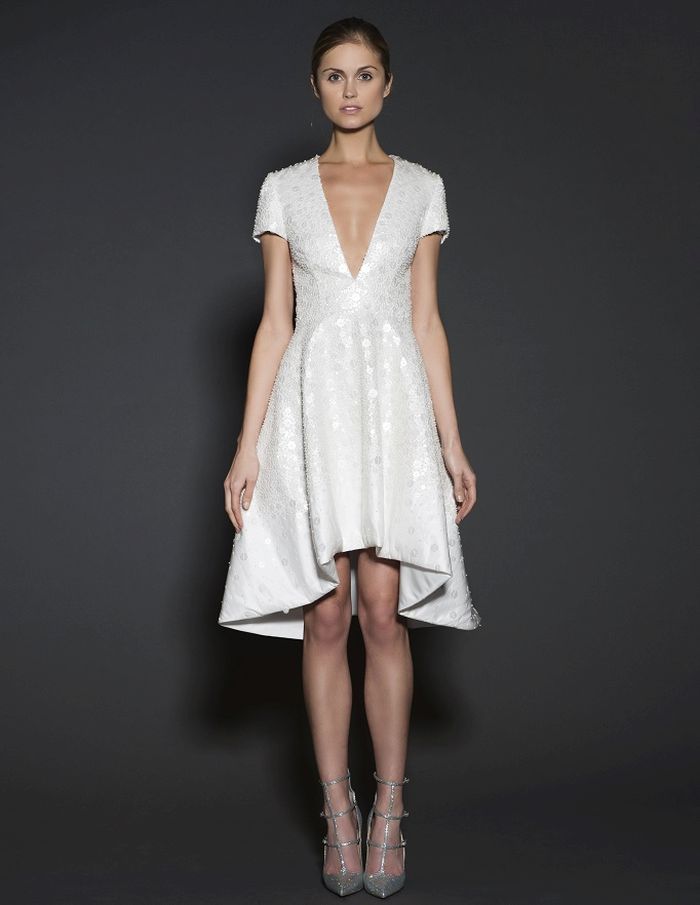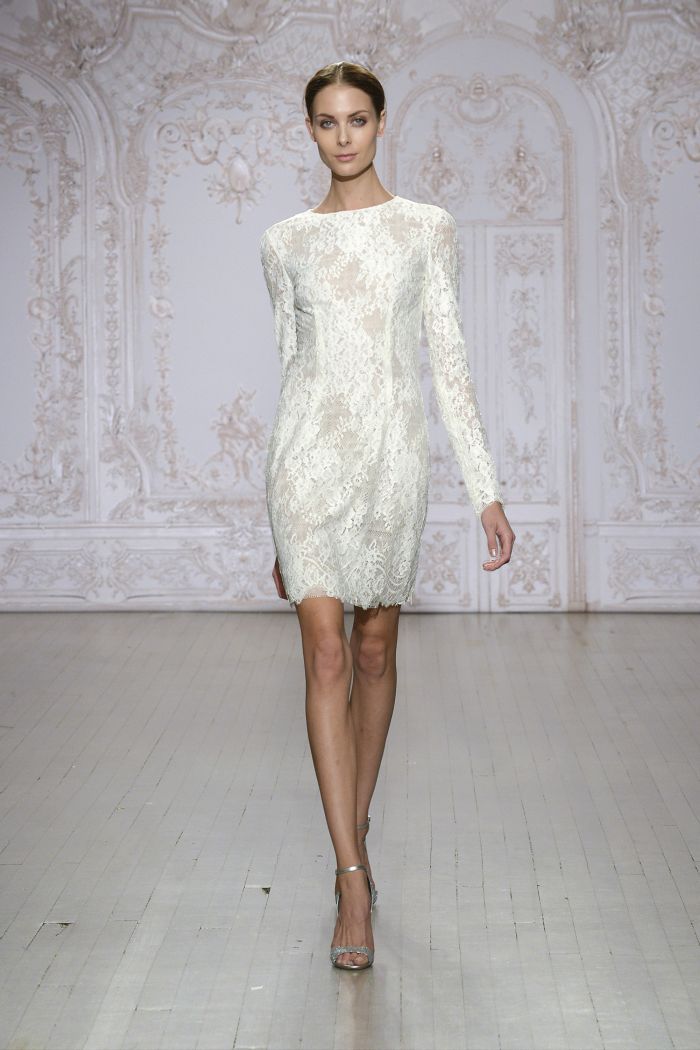 Dresses: Monique Lhuillier |Monique Lhuillier | Naeem Khan | Monique Lhuillier 
Garden: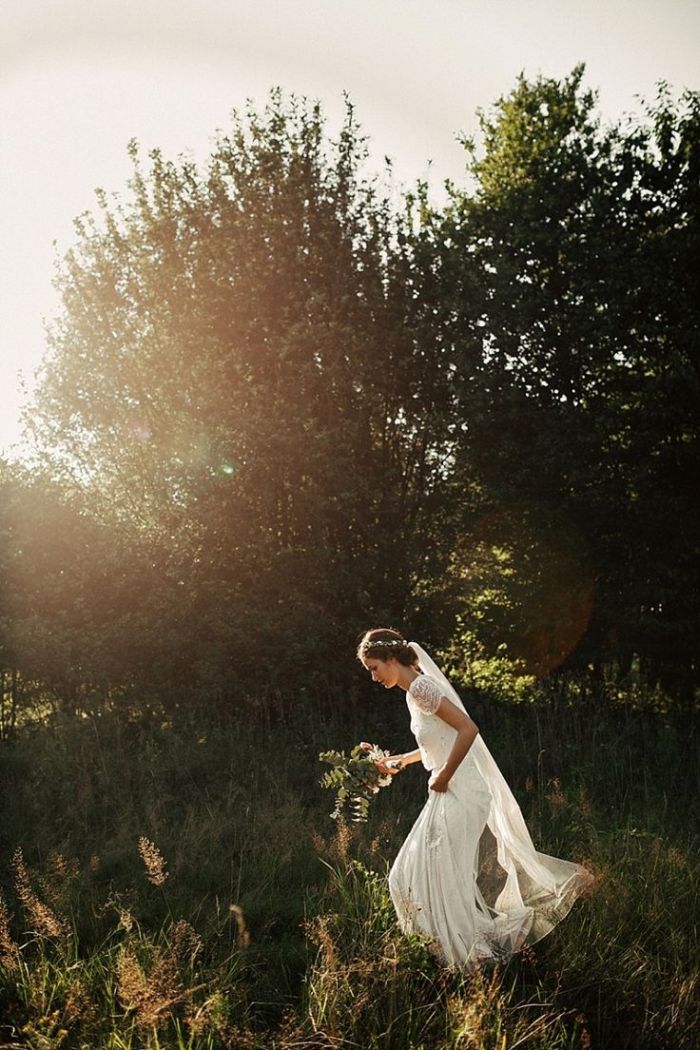 Who doesn't love a decorative, elegantly-framed tea party in the warmer months? Garden themed weddings are often the most fun and elegant styles of wedding party, that conjure up all manner of elite English connotations such as sipping a glass of Pimm's while nibbling on quarter cut cucumber sandwiches. All common typecasts aside however, a garden-themed wedding is always guaranteed to be a decadent, elegant affair. The (hopefully) warm weather will bring about all manner of bright floral printed dresses, light lunches and long bouts of carefree laughter. To have your wedding dress suit your decided outdoors theme effortlessly, choose flowing, ethereal sheathed skirts and don't be afraid to inject dusty, romantic colours and hints of floral prints.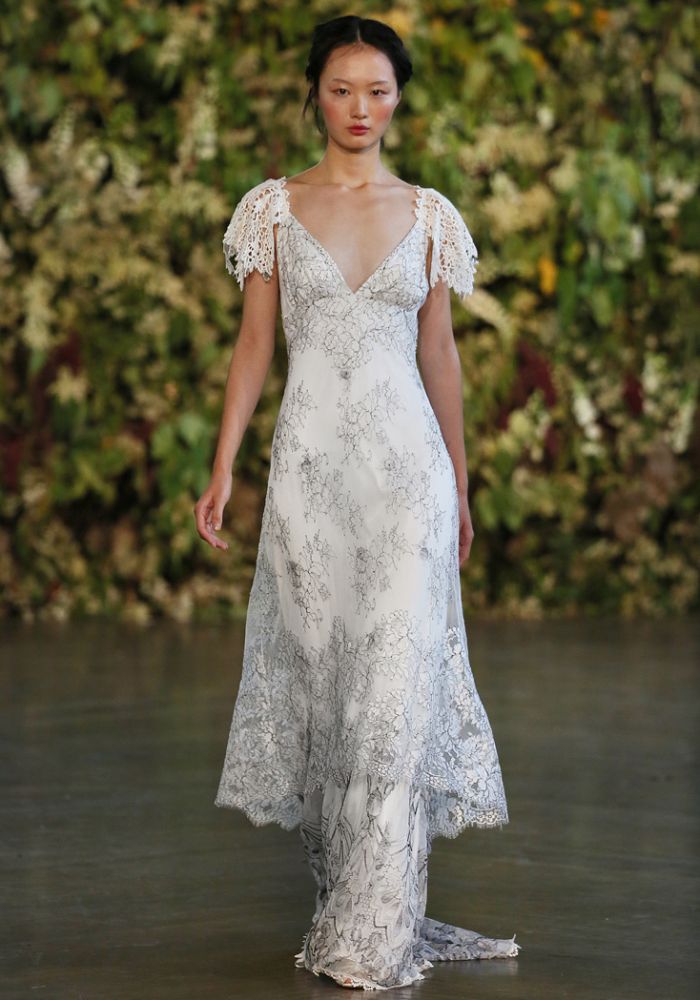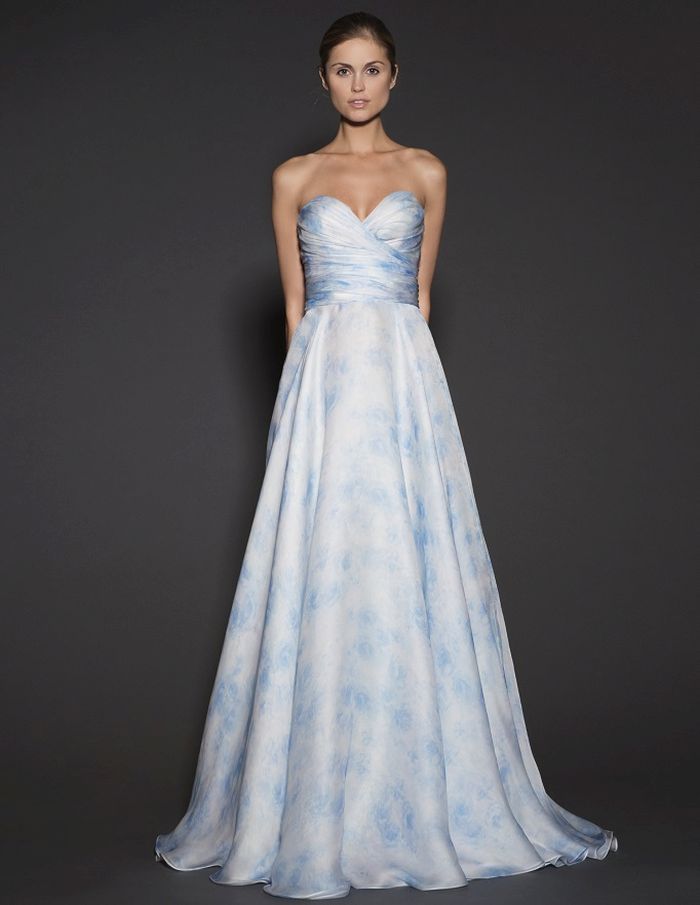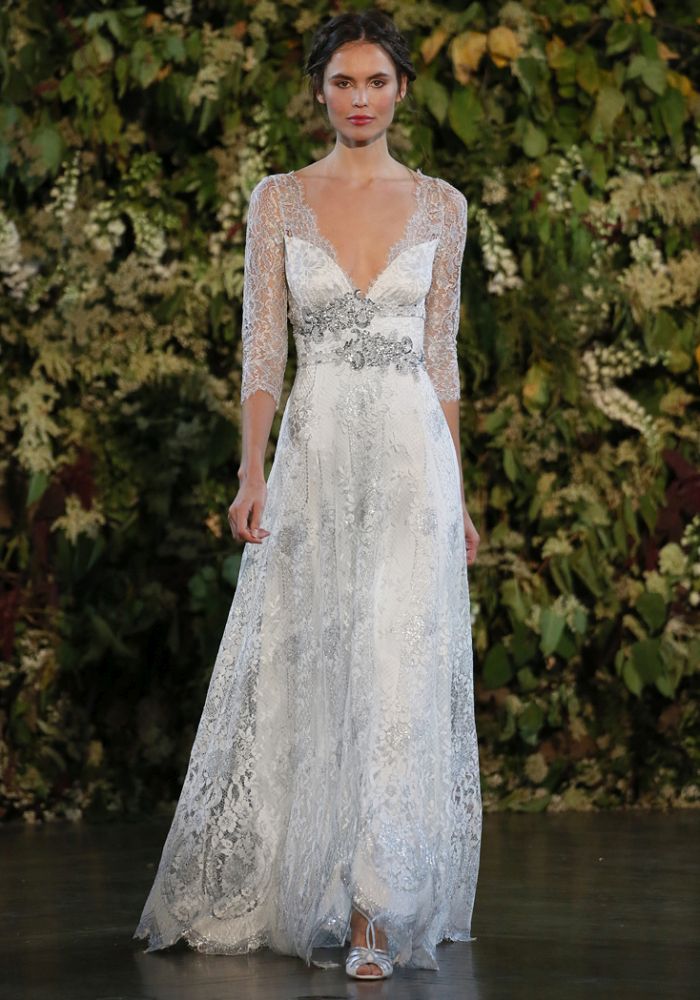 Dresses: Marchesa | Claire Pettibone | Naeem Khan | Claire Pettibone 
Cathedral: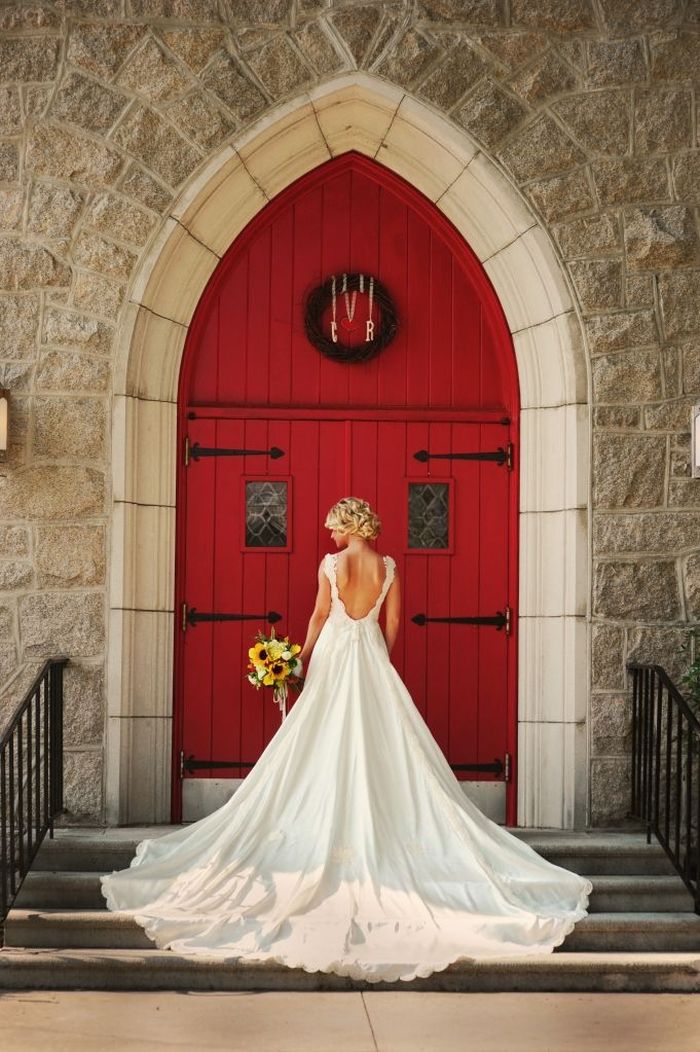 Always a classic, a cathedral, or any church wedding for that matter, will always bring out the best in a wedding. The backdrop is one that has existed for many years, may often be a family tradition, and what's better than beginning your married life in a place that has saw the beginning of so many other love stories. A church wedding is similar to that of a castle, wherein it's long standing history and sense of importance and ceremony calls for an equally ceremonious gown to be worn. This calls for large gowns, with ruffling, large A-line organza skirts full of drama and fitted busts with strap details and emphasised waists. The large skirts will fit and fill the cathedral halls for the desired emphasis and the fitted busts will ensure that your figure is not lost or shadowed by the gown.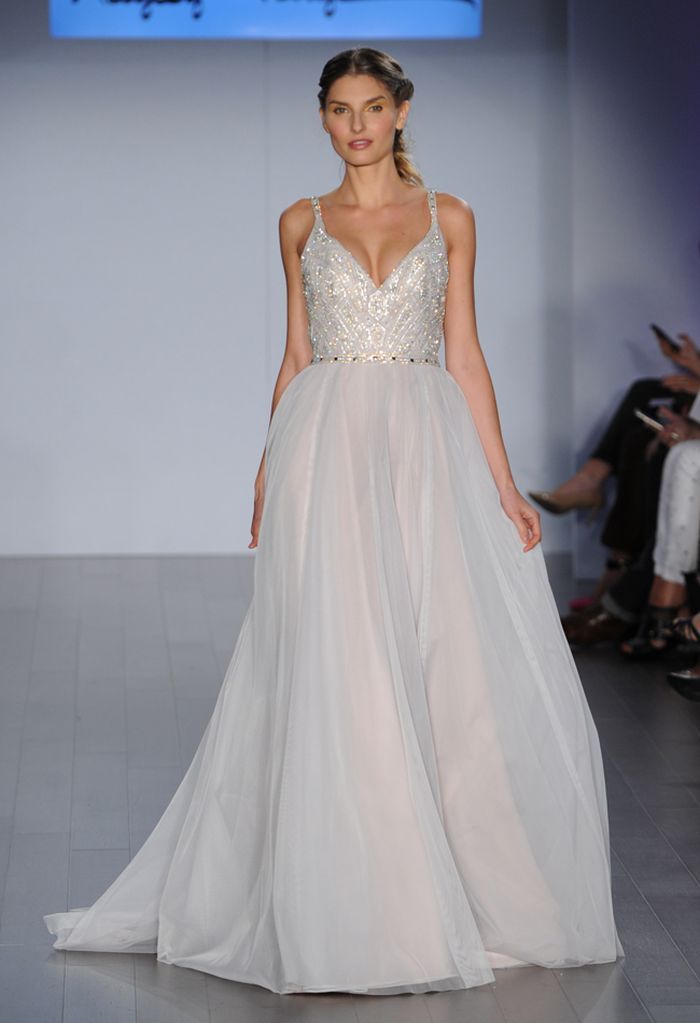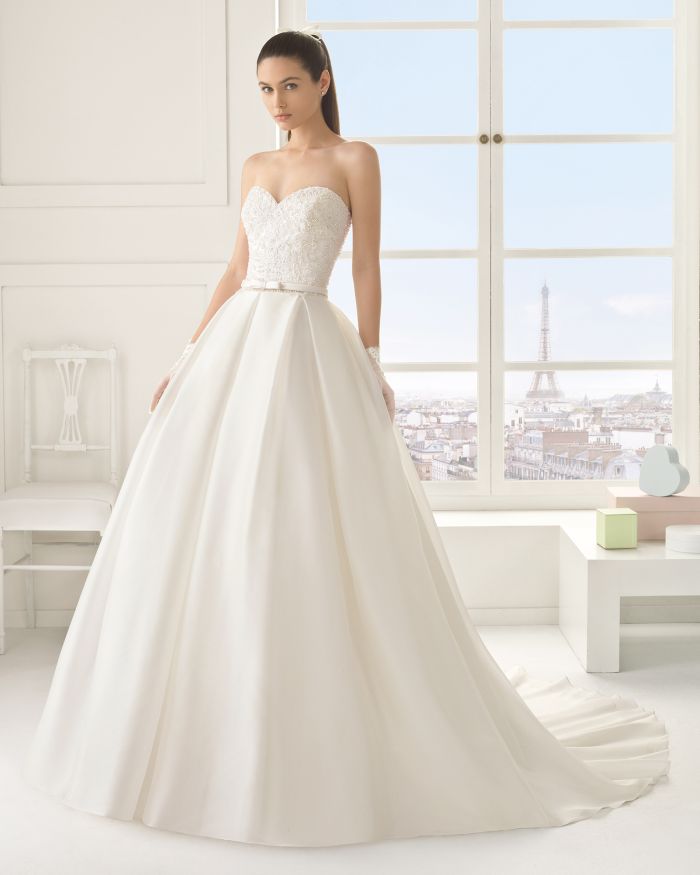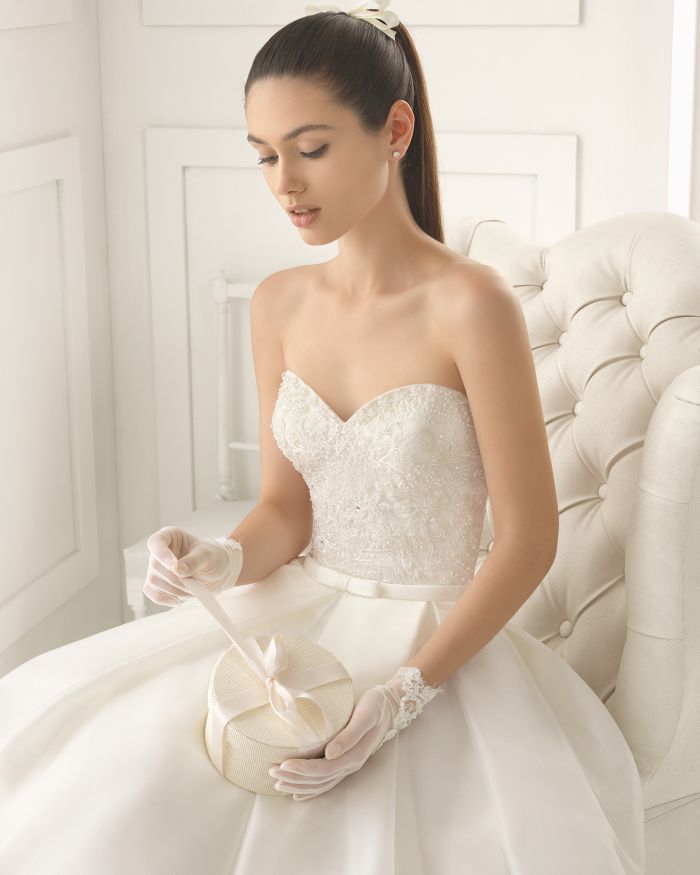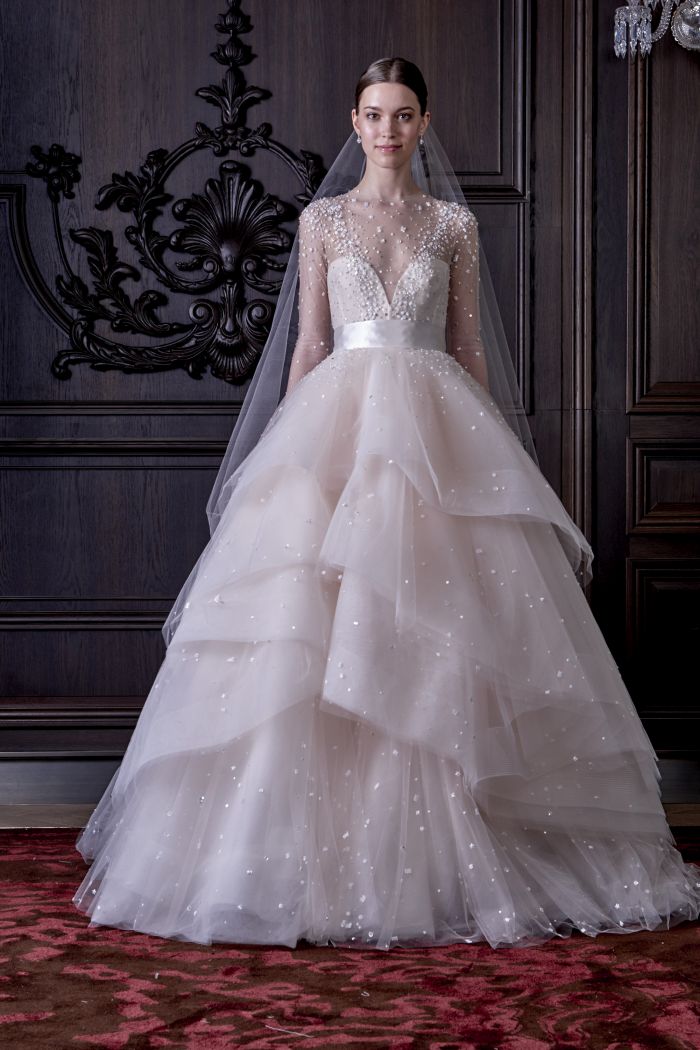 Dresses: Hayley Paige | Rosa Clara | Monique Lhuillier 
City escape: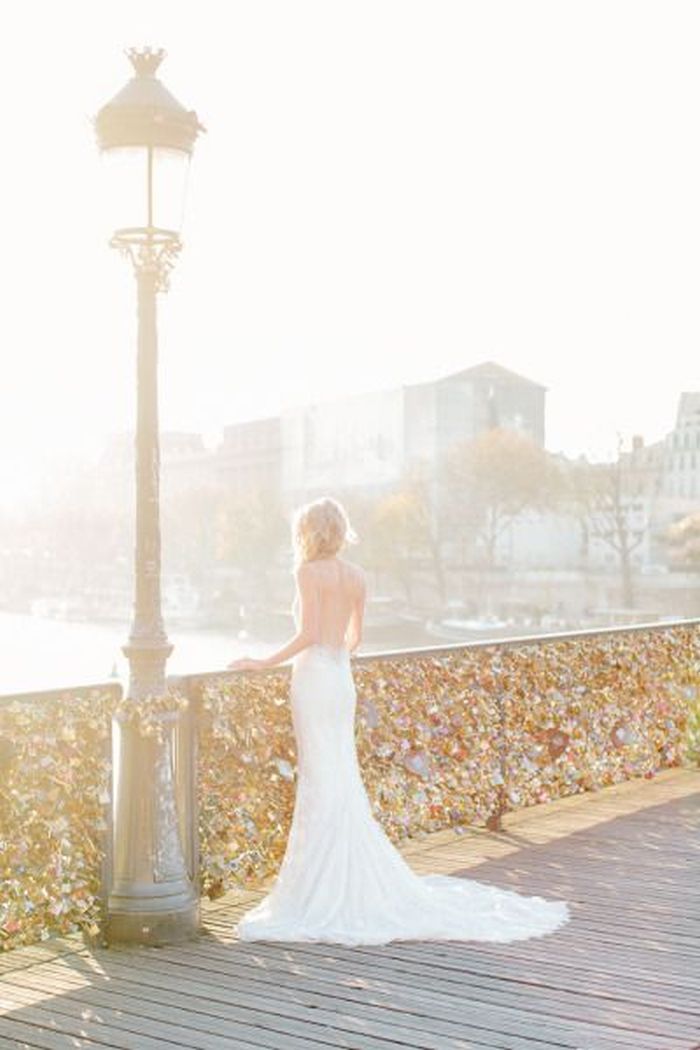 A more daring and modern twist on the wedding getaway, a wedding party that is whisked off to the winding streets of Paris or the ancient bridges of Prague will always be an exciting one. Take in the local culture and sense of freedom as your wedding roams from venue to venue in a city steeped in history that embodies a chic philosophy of life. For this specific destination, it calls for wedding gowns that are modern, dramatic and flattering. Release your inner city girl and brave fashionista on your wedding day by wearing fitted, slim silhouettes with plunging necklines and mermaid fishtail skirts. It's all about the modernity and drama, and creating a sense of occasion and bravery amongst revered landmarks and prevalent streets.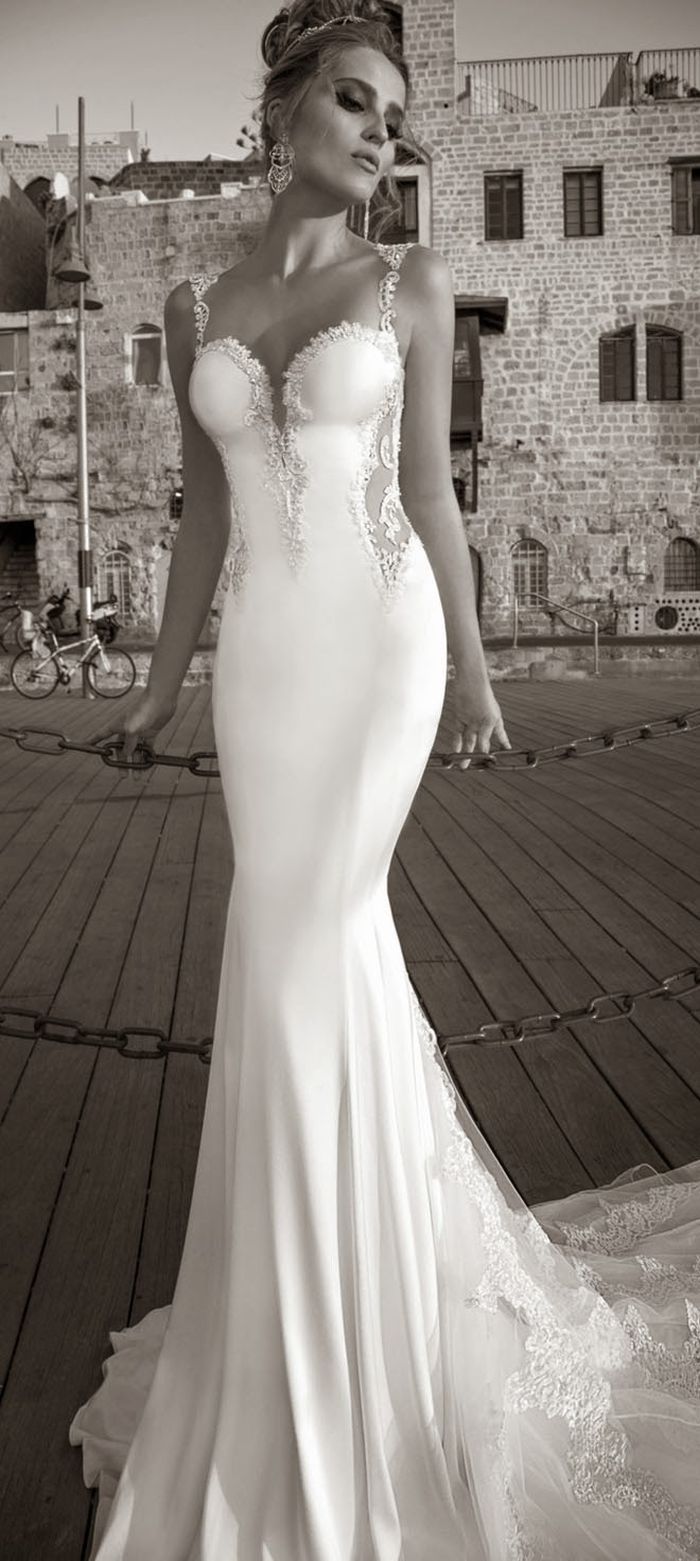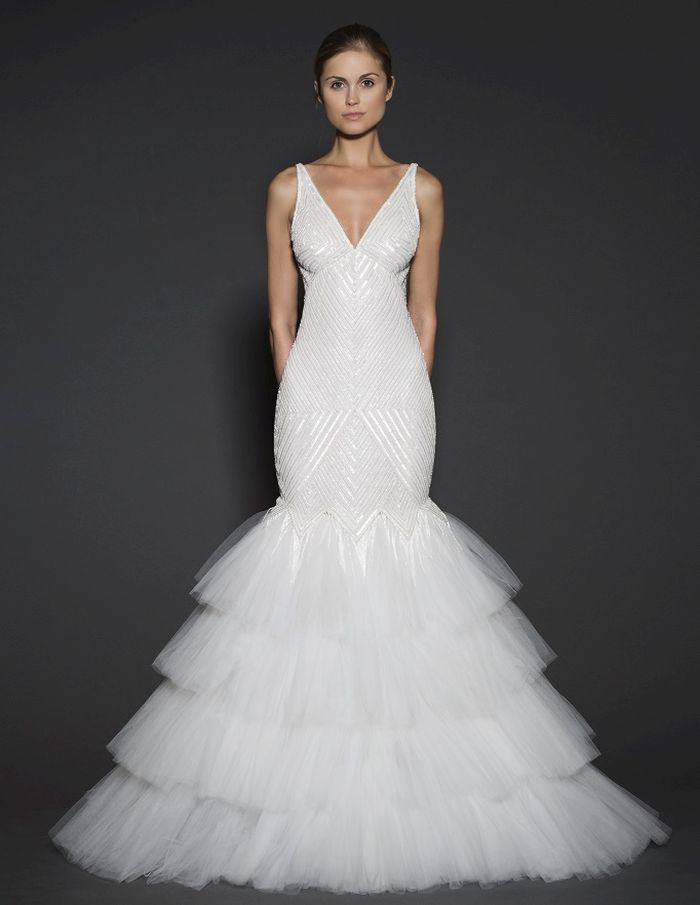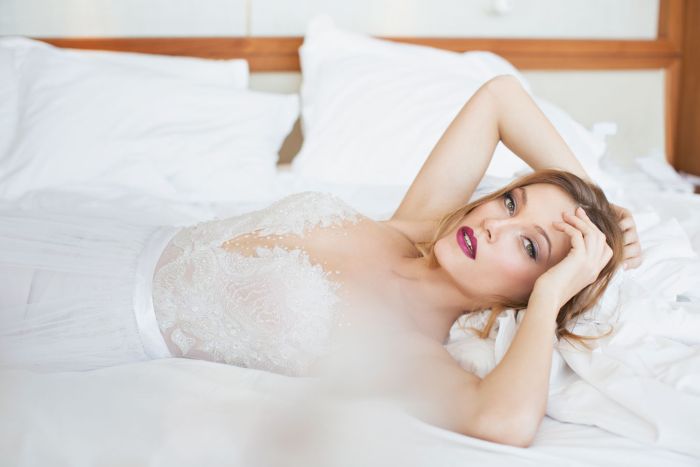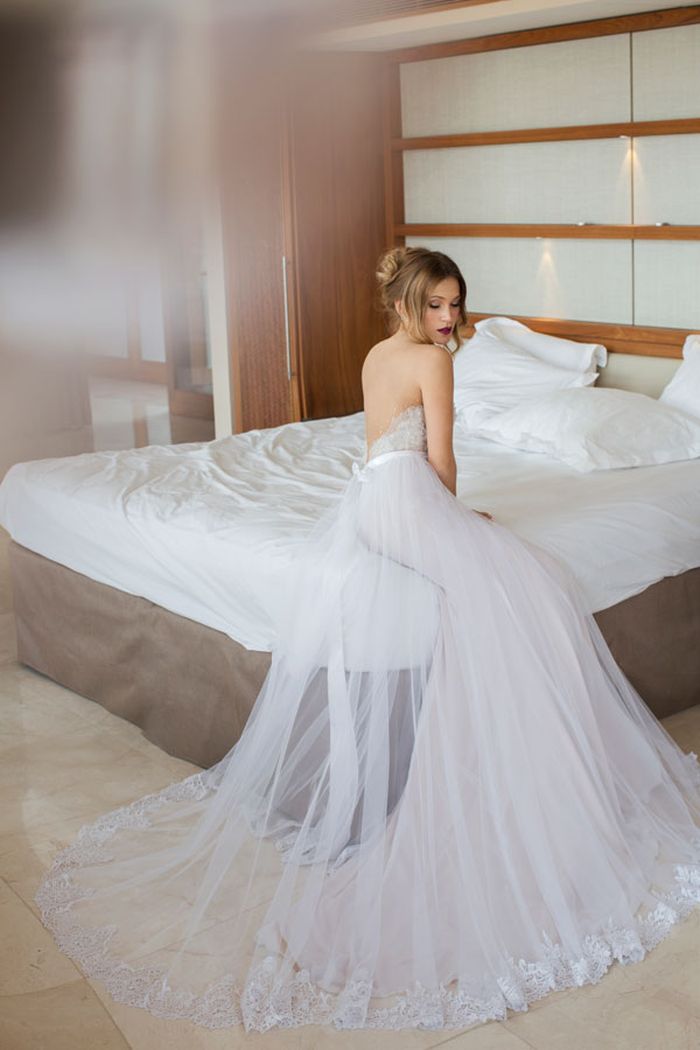 Dresses: Galia Lahav | Naeem Khan | Jule Vino 
Speakeasy: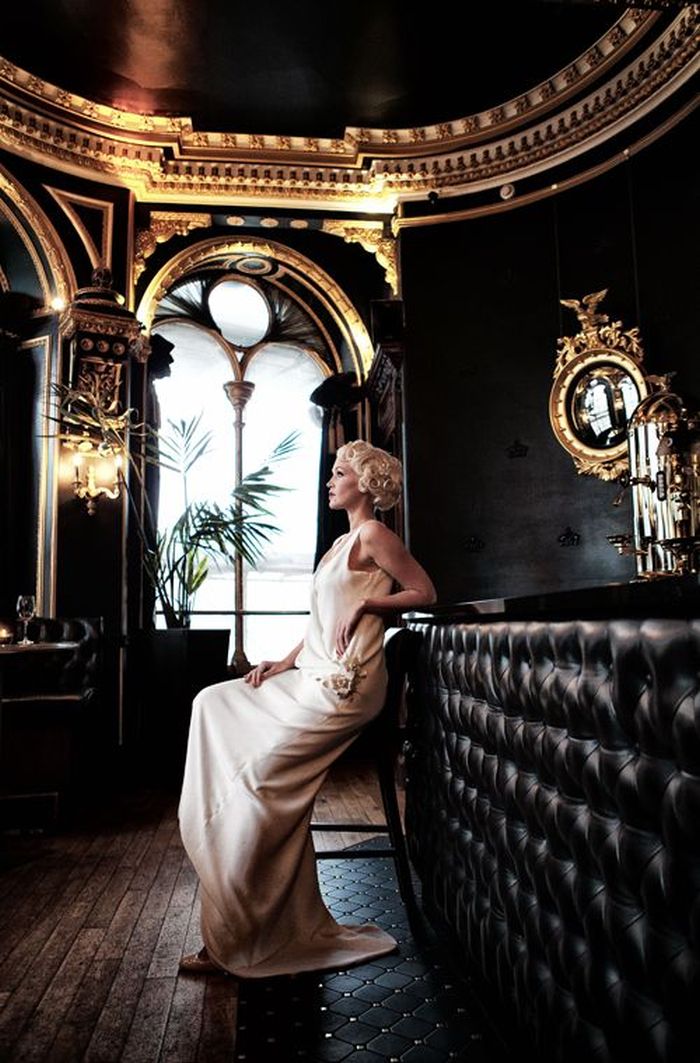 This one, we have to admit, we just love. Brought to life by the surge in popularity in all things 30s-related after the Great Gatsby movie, a speakeasy wedding is one that can be done to satisfying perfection. This involves all manner of roaring 20s-related glitz and glamour, including ostrich feather centrepieces, swinging strings of pearl necklaces and top hats and cocktails. A wedding full of such glamorous and vibrant old world fun will need an equally characteristic wedding dress full of that era charm and bravado. Think dramatic empire waistlines with adorned and sequined fabrics, ruffled, feathered skirts and batwing swinging shoulders. These dresses need to be full of otherworld charm and glamour, full of life and ready to party.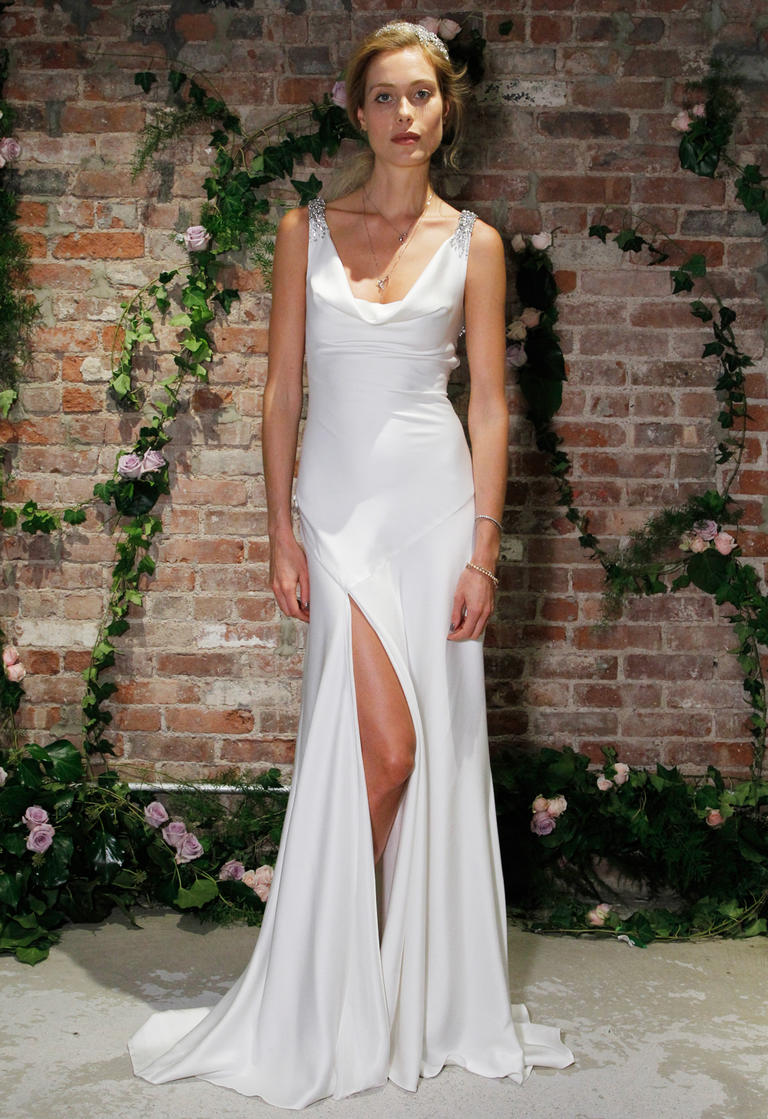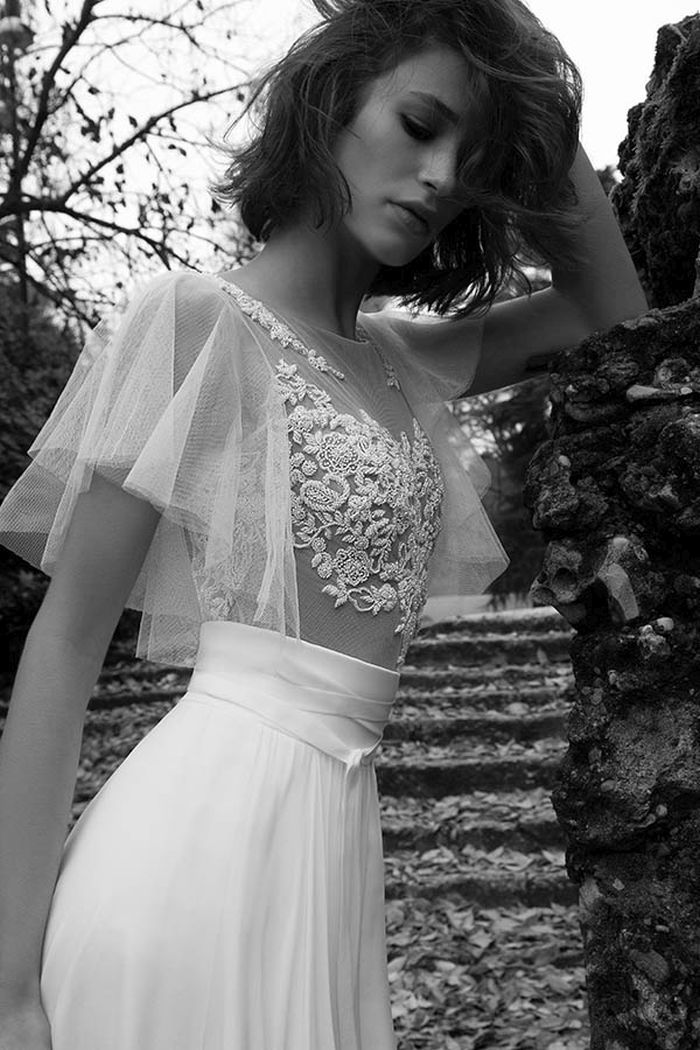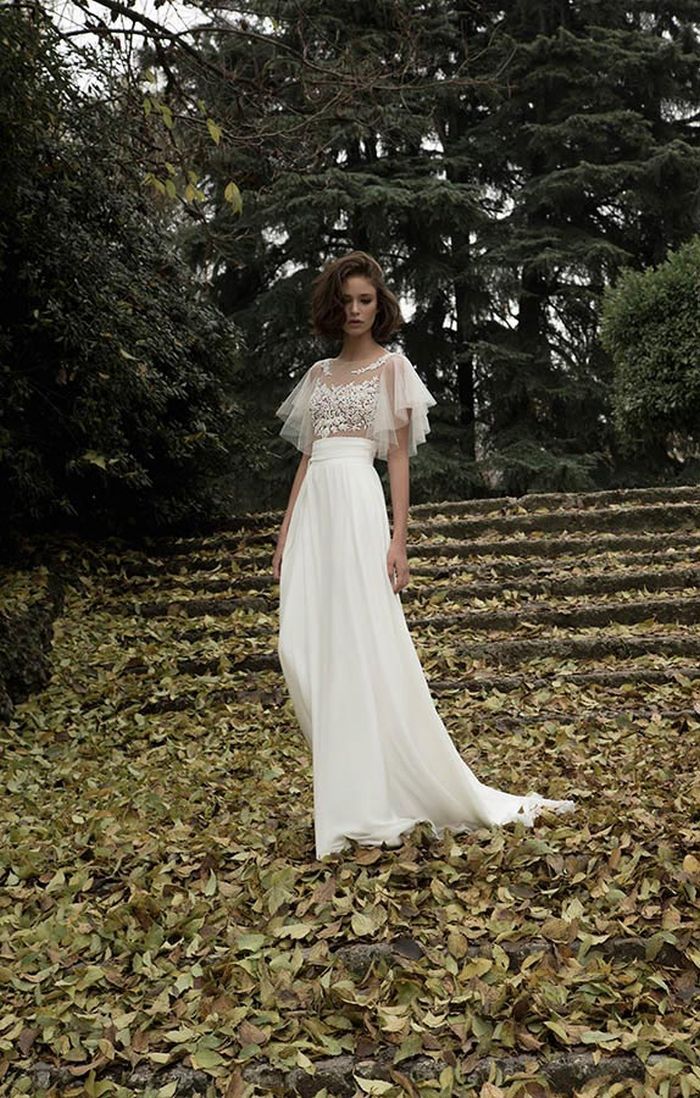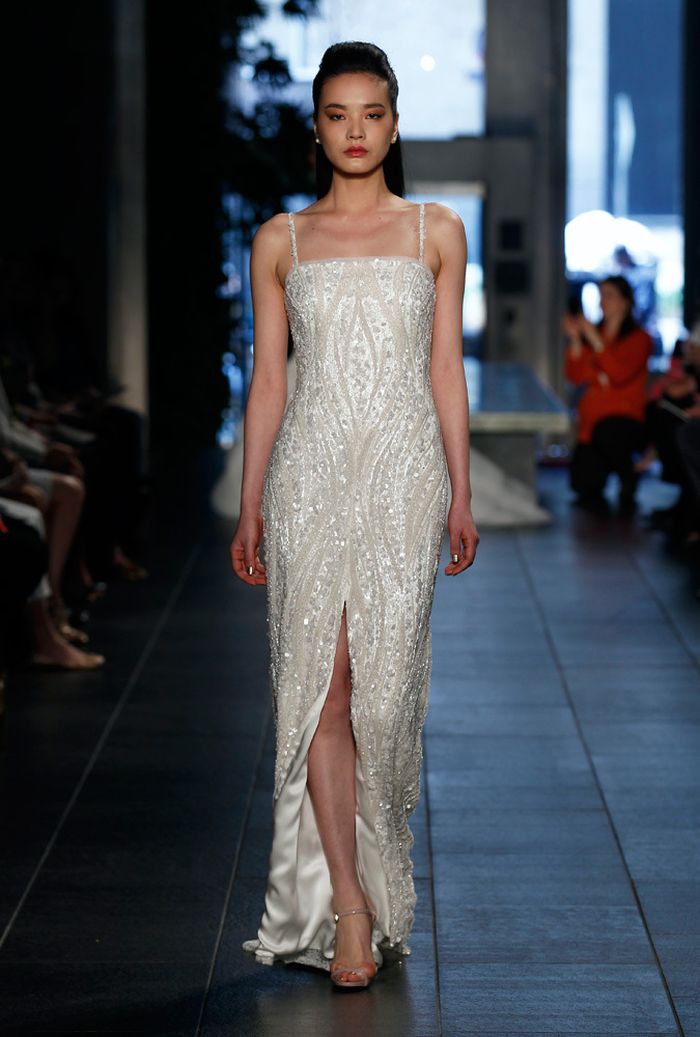 Dresses: Reem Acra | Jenny Packham | Liz Martinez | Rivini 
- Roisin Curran 
Image Credits: Bride on beach: Wedding Inspirasi | Castle: Wedding Chicks | Egyptian: Want That Wedding | Mediterranean: Pinterest | Festival: Elizabeth Anne Designs | Registry Office: Hey Wedding Lady | Garden: Alice Mahran Photography | Cathedral: Flickr | City: Style Me Pretty | Speakeasy: Lindsay Fleming