If you're trying to decide on your wedding hairstyle, take some inspiration from the seasons and think about the overall style of your wedding. If you're having a summer wedding you might want something loose, natural and messy like these five styles.
Soft chignon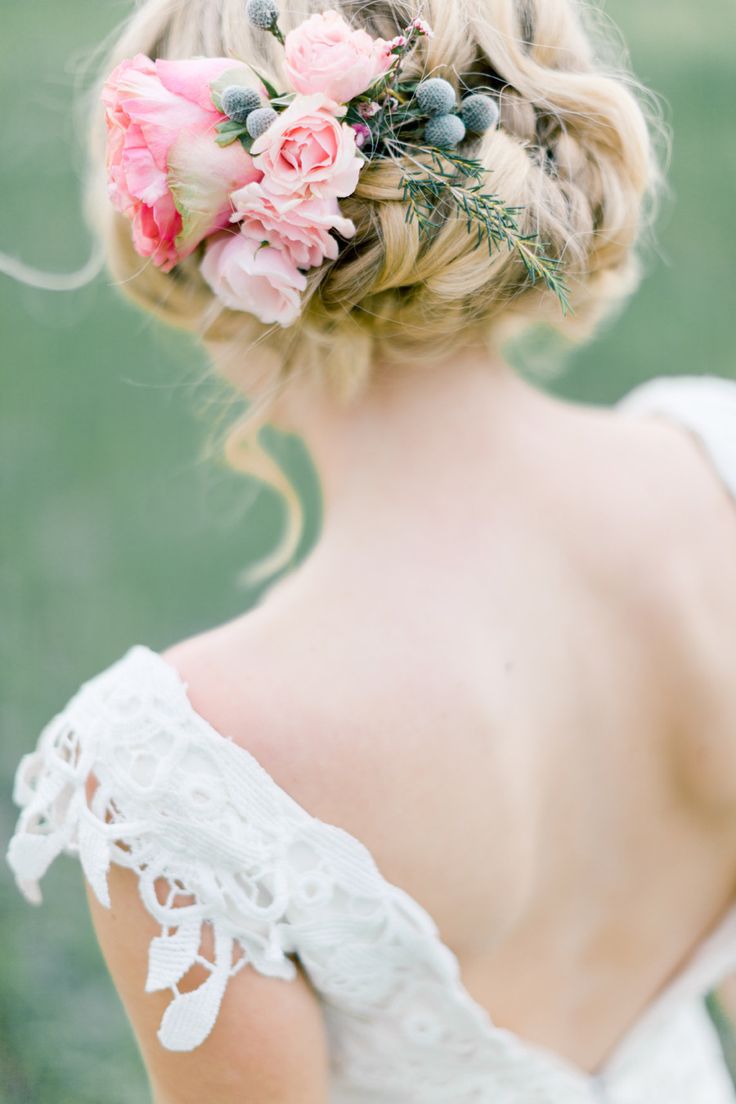 This comes from the French phrase 'chignon du cou,' meaning nape of the neck, so this hairstyle sits at the base of your head. It's good for brides who want an upstyle without going too high or looking too done. It's also ideal for accessories or flower crowns as well as fixing a veil to your hair. Just make sure you talk to your hair stylist about what you plan to put in your hair.
Mostly down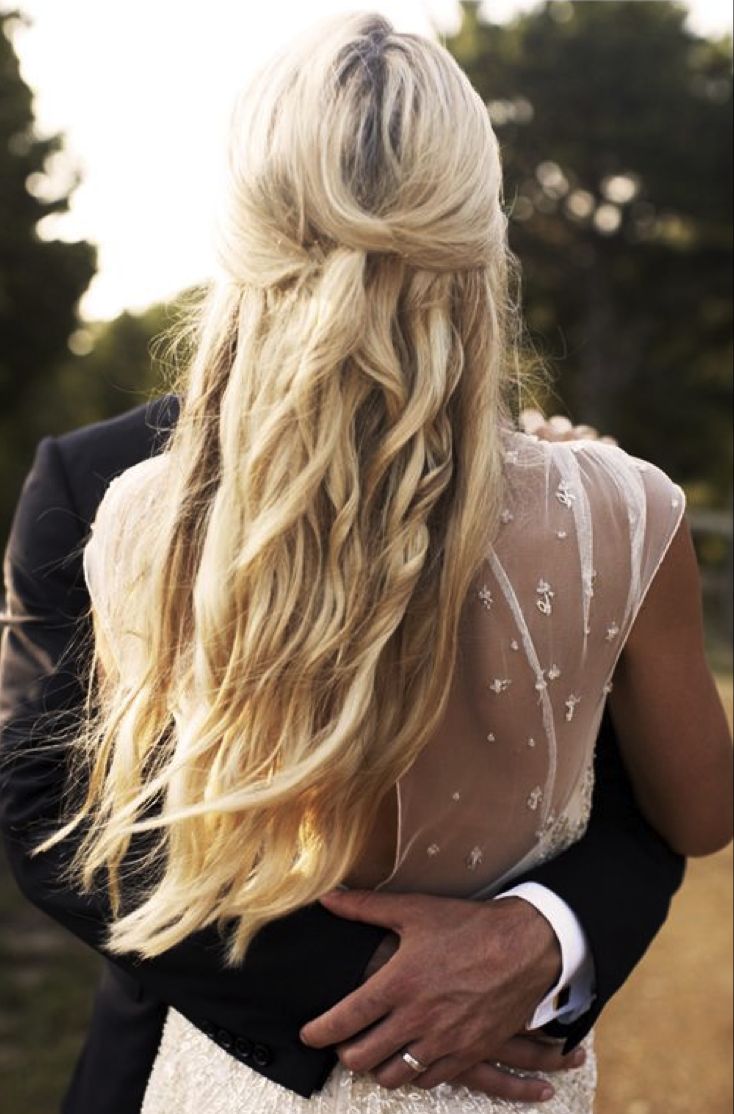 If you're thinking of having your hair down for your big day, you might still want something done in it to give it that extra style, or to fix accessories or a veil to your head. We love loose, boho braids or strands of hair brought to the back and fixed in place. Braids also look great brought to the front to form a hairband like style. If you want something a bit more styled than loose waves and braids, opt for barrel curls and fix some of the hair back with a hair accessory or pin it in place for a veil.
Flower crowns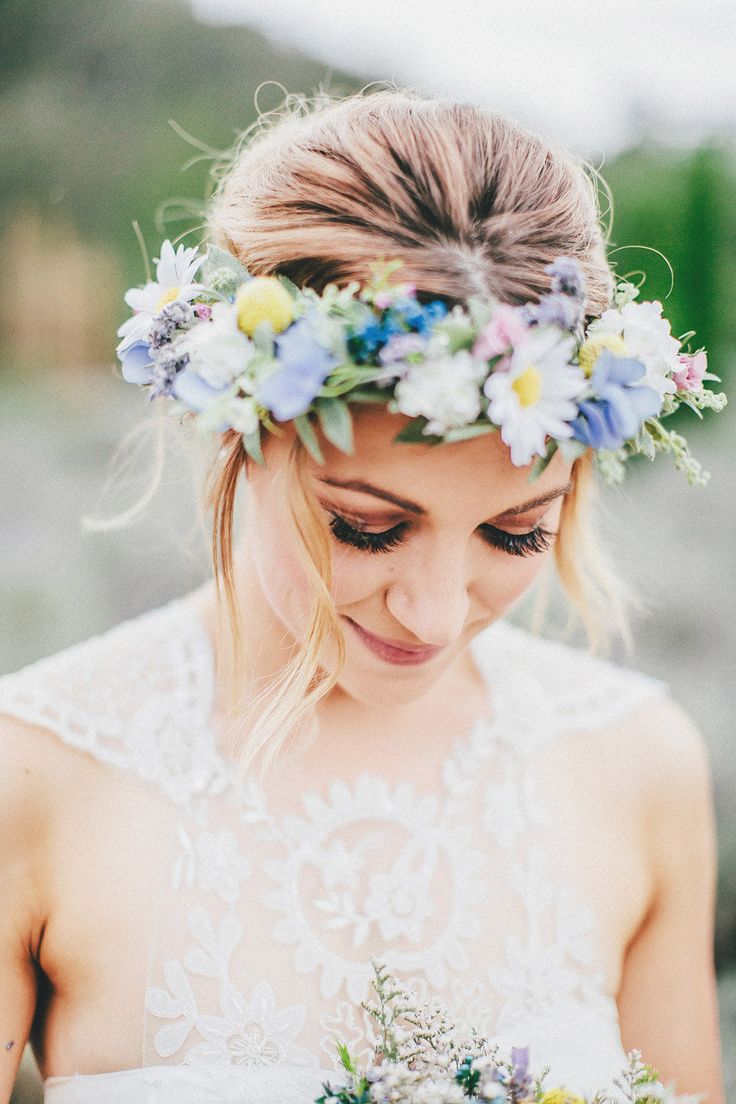 Flower crowns have been hot on the wedding scene for the past number of years, first coming into style as a rustic or boho bridal look. While this is still the case, more and more conventional brides are opting for a glamorous version of a flower crown, and as you can fit pretty much any hairstyle you like to fit a flower crown, we think they're a great option, whether you're having an up or down hairstyle.
Side braid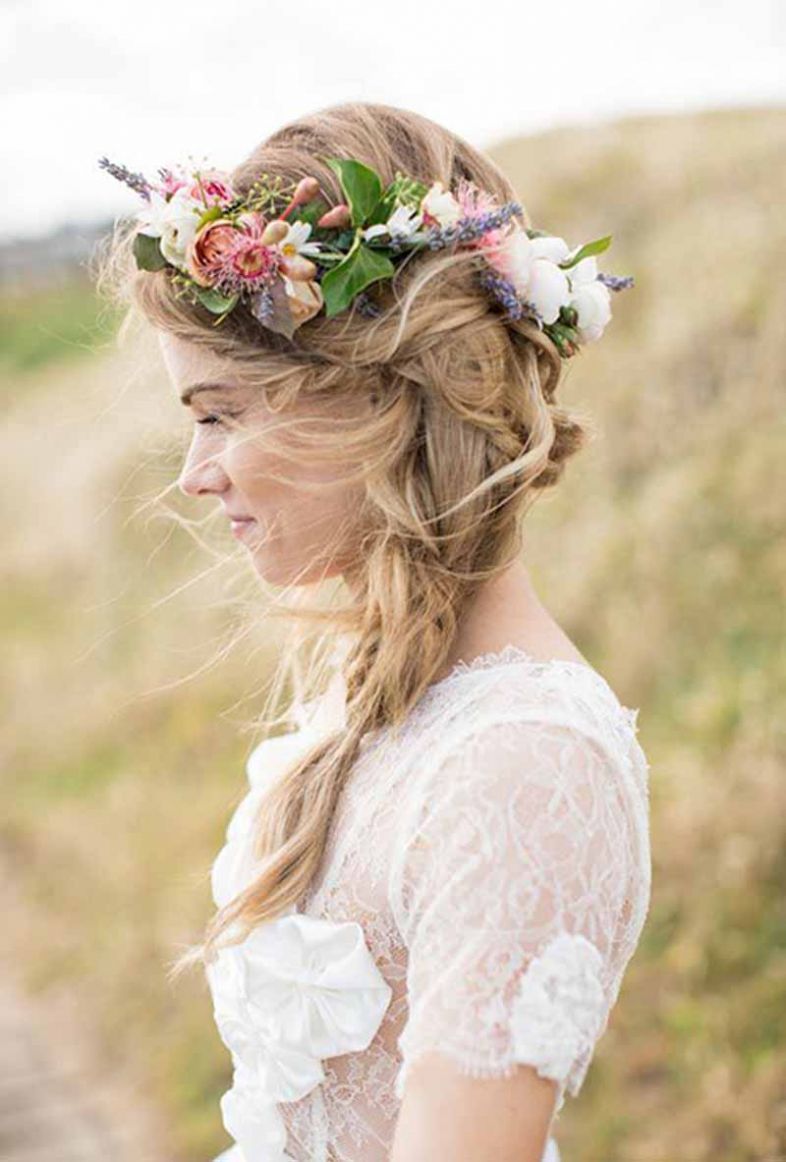 If side braids weren't popular before, Frozen definitely made sure they were at the forefront of brides' minds. Elsa inspired side braids have been going from strength to strength, especially combined with a floral crown for a boho bridal look. Whether you opt for a grand waterfall braid, a fishtail braid or just a loose, messy side braid, this will give you the best of both an up do swept away from your face and the natural look of flowing hair.
Top knot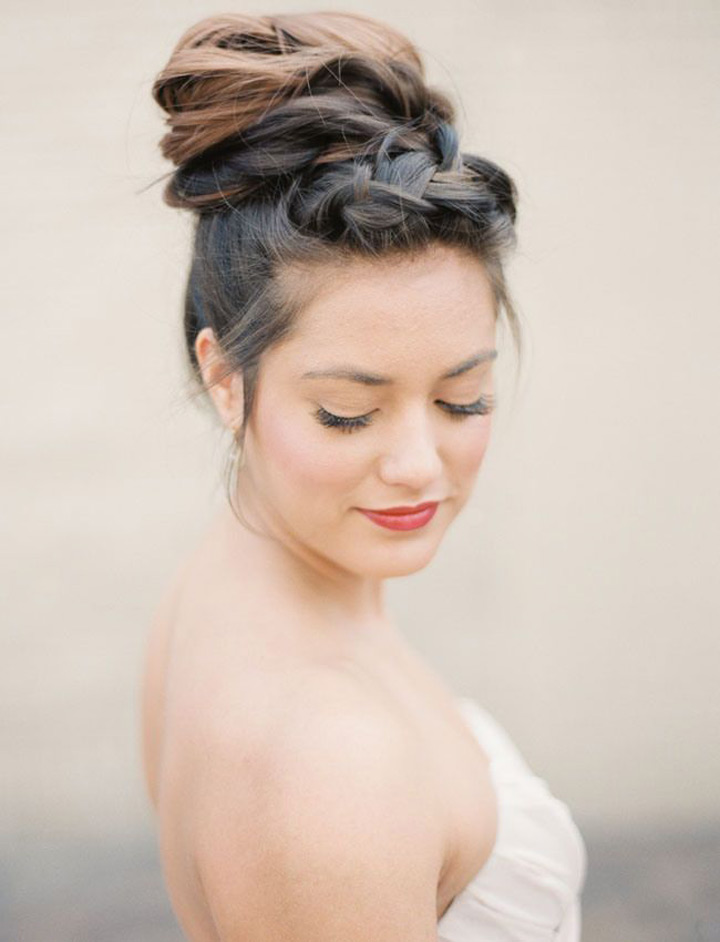 If the idea of a summer hairstyle to you means keeping your hair well up and out of your face on a hot, sunny day, then give it a slight rustic slant, to avoid that perfect ballet bun look. Top knots can be neat and styled but still stay away from the ballet bun look. Wind it around and keep the loop loose to give it texture. You can also fix it in place with some flowers. We love the messy high bun look with a French braid at the front to give it something extra.
- Jenny Darmody
Image credits: Soft chignon 1: Jemma Keech Photography | 2: Brumley & Wells Wedding Photography | 3: Thomasz Wagner | 4: Alixann Loosle Photography | Down hairstyle 1: Mango Studios | 2: Scott Clark Photo | 3: Paper Antler | 4: Wedding Party App | Flower crown: 1: Ciara Richardson | 2: The Robertsons Photography | 3: Logan Cole Photography | 4: Taryn Christine Photography | Side braid 1: Sarah Kate Photo | 2: Lovedale Photography | 3: Lindsey Shaun Photography | 4: HBA Photography | Top knot 1: Justin Alexander | 2: Erica Elizabeth Designs | 3: Kristin La Voie Photography | 4: KT Merry Photography