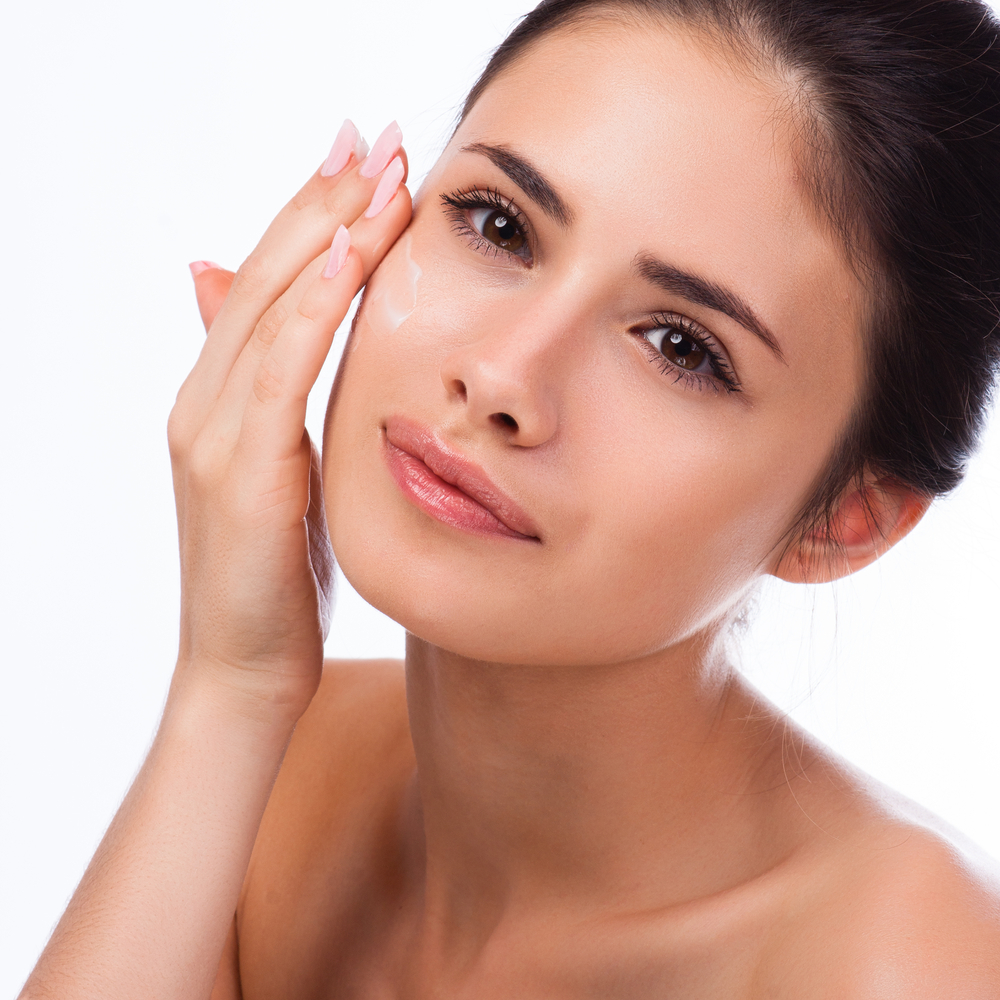 With the focus on looking your absolute best for your big day, skincare is the one thing most brides will invest in. Whether you treat yourself to a new moisturiser or splash out on an entire range, it is important to know how to use them to maximise their effectiveness. The question is, when it comes to layering skincare, are you confused about when to put on what? We reveal the secrets to awesome looking skin.
1. Serum
Serums should always be applied first, the lightest of all the products you will use, your serum is packed full of potent ingredients that are best absorbed when applied directly to clean dry skin.
Pro Tip: Did you know that you can combine your serums for an ultimate skin treatment. Pick two or three serums that will treat different skin concerns, for example; formulas with peptides for wrinkles, salicylic acid for oily skin, and liquorice or aloe to calm redness.
2. Sunscreen
Every dermatologist out there will tell you that the most important part of any skincare regime is the application of a sunscreen. To be used throughout the year; hail, rain or shine, a good sunscreen will do more for your anti-aging protocol than any cream. What most people don't realise is that there is a science to using your sunscreen and it is not just a case of slap and go!
The rules is: if using a chemical-based sunscreen it should always be applied before your lotion in order to for it to do its thing. However, if you opt for a zinc-oxide- or titanium- dioxide-based block, apply after.
3. Take a break
Yes, you read that correctly, when applying skincare make sure to take a break between layers. Try work this in with your morning routine so that you are not overly inconvenienced. The idea is to apply your serum and perhaps get dressed; then apply your sunscreen, and have a cup of coffee, and so on and so forth. Giving time between applications of a product will allow you get the most from each layer, and, also, you will avoid pilling ruining your makeup.
4. Moisturiser
Moisturiser is the key to perfect skin as not only does it hydrate, it also locks in your serum making it more effective. For best results, choose a moisturiser that addresses your specific skincare concern, whether that be dry or oily, choose the right product and see the best results.
5. Eye cream
Your eye cream should be the last thing you apply before your makeup. Use sparingly and apply in a tapping motion, never ever rub, apply around the orbit of the eye (feel for the bone) avoiding the lid and undereye area itself. Leave for a minute or two and then apply makeup.
6. Say goodnight
Using a retinol at night will help your skin look youthful while giving you an all over brighter complexion. Apply your serum and moisturiser as usual and add your retinol on top. Your moisturiser will help the retinol to penetrate the skin and increase its working potential.
- Danielle Farrell