When it comes to beauty products, I have my pick. And while I get to see many, many new products each month, there are always one or two, or 10, that stand-out. Clearly dreaming of summer, my top 5 beauty products this month are destination inspired and perfect for your wedding.
1. Mermaid hair; don't care: ghd Azores Limited Edition Collection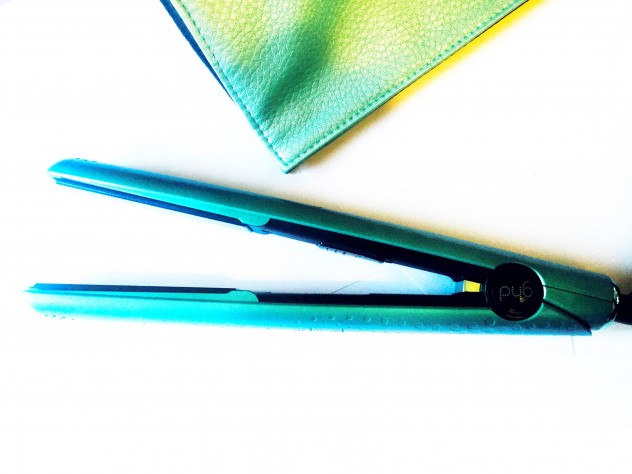 What is there not to love about this collection? Inspired by the stunning scenery of the Azores, from April 4th,  you will be able to get your hands on either of three Limited Edition stylers in pearlescent shades of white, blue and green.
Now, if you happen to be like myself and have not handled a ghd at any point in the last decade, then I am sure you are asking yourself what exactly has one got to do with your wedding? Well, time has moved forward for the trusty ghd and no longer is their use confined to creating the Shirey Temple curl that was so beloved of debutantes everywhere circa 2005.
Having been lucky enough to bag one of these beauties for myself, I have been waving, curling and straightening like never before. Something I have not considered possible, especially taking into consideration both my hair type and lack of ability. This hasn't been the case with my newly acquired ghd, and with a spritz of heat protector (a must for all hair but especially for fine hair) and a quick YouTube tutorial, I have been creating awesomely natural looking waves with little or no effort. Ideal for a bride planning a wedding abroad, as with a little practice and patience you will be able to create salon looking styles by yourself. Being able to do your hair by yourself will help remove the worry of having someone new do your hair for the first time on your wedding day, which we all know has the potential for disaster.
On a basic level, this straightener is the classic ghd V styler that we have all seen before, except this one is available in three of the most beautiful pearlescent shades and come with a matching heat-resistant bag. Priced from €160, a ghd is an investment tool that you will be able to use for years to come and one I think every bride-to-be should own.
2. Shaken not stirred: Lancôme Juicy Shakers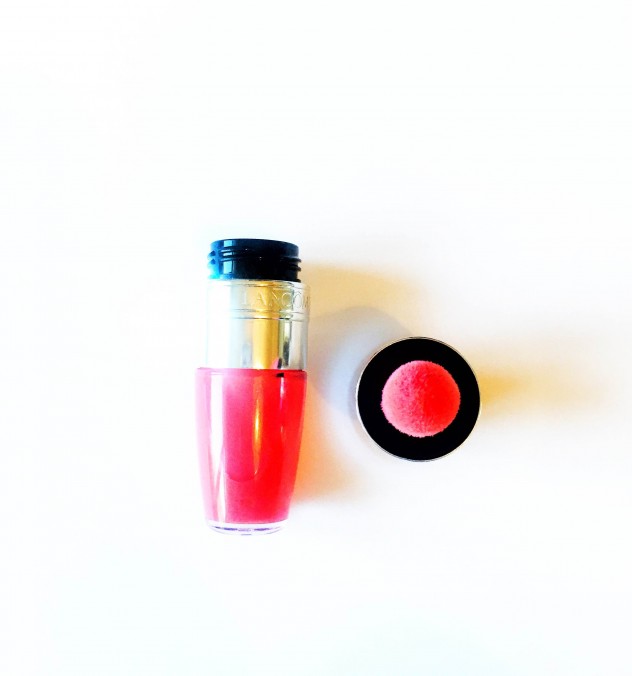 Lancôme's Juicy Shakers are the latest lip launch from the brand and bring me right back to the days when I owned nearly every shade of Juicy Tubes available. Basically, I am 19 again. A big lover of gloss, the Juicy Shaker (€22, department stores) excites me like no other lip product I have seen in quite some time. Combining bright, clear colour with adjustable intensity, it has a non-sticky finish and each shade has its own distinct and fruity scent. Comprised of a bi-phased formula, the Juicy Shaker needs to be shaken (not stirred) before use and pairs nourishing lip oils with beautiful pigments for plump but natural looking, glossy and moisturised lips. Available in twenty stand-out-shades, there is a colour for everyone, and if you want, you can even layer on different shades for a unique finish. I think the time has come to revive one's lip gloss addiction and snap up all 20....
3. Smell of Summer: Tom Ford Soleil Blanc
I received a sample of this about two weeks ago, and I have been drenching myself in it ever since. Smelling exactly how summer would if someone could put summer in a bottle and sell it, this scent comes in both EDP and shimmering body oil versions. Layering beautifully with each other, the body oil gives a grown-up shimmer to skin that is iridescent and has a slightly less intense scent than the perfume and when paired together creates a multi-layer experience. Classed as an Oriental Floral, the fragrance is made up of amber, floral and solar notes and has excellent projection and longevity on the skin. Perfect for your beach wedding or honeymoon.
4. Brow appeal: Urban Decay Limited Edition Gwen Stefani brow box
Brows are big for me, and I just don't feel that I can leave the house without a little touch-up or two. I recently was given the Urban Decay Limited Edition Gwen Stefani brow box (€25.50, department stores) from a colleague, and it has been a permanent fixture in my makeup bag ever since. Containing everything you would need for picture-perfect brows, this palm-size kit comes filled with two super-versatile brow powder shades, a mini tweezers to eradicate strays, two mini angled brushes to shade and sculpt, two mirrors (one magnifies, so you won t miss a single stray), and wax to set. Easily transportable, use it on your wedding day, bring it on honeymoon, touch up on-the-go and always look picture perfect.
(*Image used is my actual brow box and as you can see, it is used daily!)
5. Bronzed Goddess: Benefit's Dew the Hoola Bronzer
With summer on my mind, my current look is all about a healthy and natural sun-kissed glow. Making it into my top 5, and one of my favourite daily makeup items (technically two items), are Benefit's Dew the Hoola liquid bronzer (€31, department stores) and complementing Hoola bronzing and contouring brush (€24.50, department stores). A matte liquid bronzer Dew the Hoola has buildable colour with a lightweight finish and will effortlessly melt into the skin. Perfect for both adding contour or an all over glow to the face, it is best applied using the super-soft Hoola brush and will give an entirely natural, brown, and not orange, look - the holy grail of bronzing. If that wasn't enough to get you excited, this bronzer is completely matte and hasn't even the slightest hint of a shimmer in sight. And while I am an avid highlighter wearer, I don't want to look like a disco ball all of the time and neither should you.
- Dani Farrell