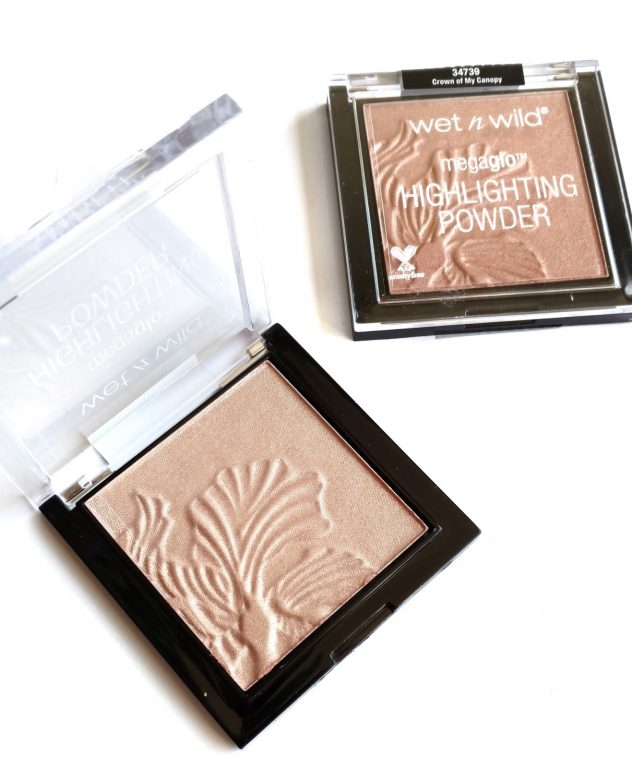 Highlighters: love or hate them there is no denying they look beautiful when used correctly. While strobbing may not be to everyone's taste, a subtle sheen can be super pretty and perfect for a bride-to-be.
When it comes to highlighters though, my advice has always been the same: invest. You want your skin to have a creamy pearlescent sheen, think ethereal glow, rather than an obvious sparkle or glitter. A finding a pharmacy brand highlighter with a smooth and finely milled texture with no obvious chunks of glitter or sparkle has been almost impossible. Until now.
The new Wet n Wild MegaGlo Highlighting Powders are velvety-smooth limited-edition highlighters that are infused with shimmering pearl pigments to give your skin a naturally luminous glow. On first inspection they appear quite glittery but this is just an over spray for aesthetic purposes and once wiped off the underlying product is smooth and finely milled with no obvious chunks of glitter.
The highlighting powder is available in two shades both with a beautiful leaf pattern embossed into the powder. The lighter of the two shades is called Precious Petals and is a pink-toned champagne shade with a pearly finish and a rose gold undertone while the darker is s called Crown of my Canopy and is a peachy bronze.
These powders are super pigmented, soft, and easy to pick up with not a lot of fallout. They go on smoothly with no chunky glitter particles, reminding me of much higher-end formulae. And the best part? Precious Petals is an almost a perfect dupe for Laura Mercier's Face Illuminator Powder in Indescretion. Yep, you read that right. This €5.99 highlighter is an almost perfect match for Laura Mercier's €42.99 one. Are you sold yet? As this is limited edition I would suggest you go out and stock up while you can.
--Danielle Farrell // Instagram @deviliciousdani