Your wedding day is one you wish to remember for many years to come, for all the right reasons. Among the party favours, seating arrangements, speeches and flowers, a bride can often forget about herself and her skincare routine in the run up to the big day. Not to mention it needs even more TLC than usual because the stress of wedding planning can reek havoc on your face. With a photographer every which way you turn, beginning a skincare routine as early as possible before the day is a must.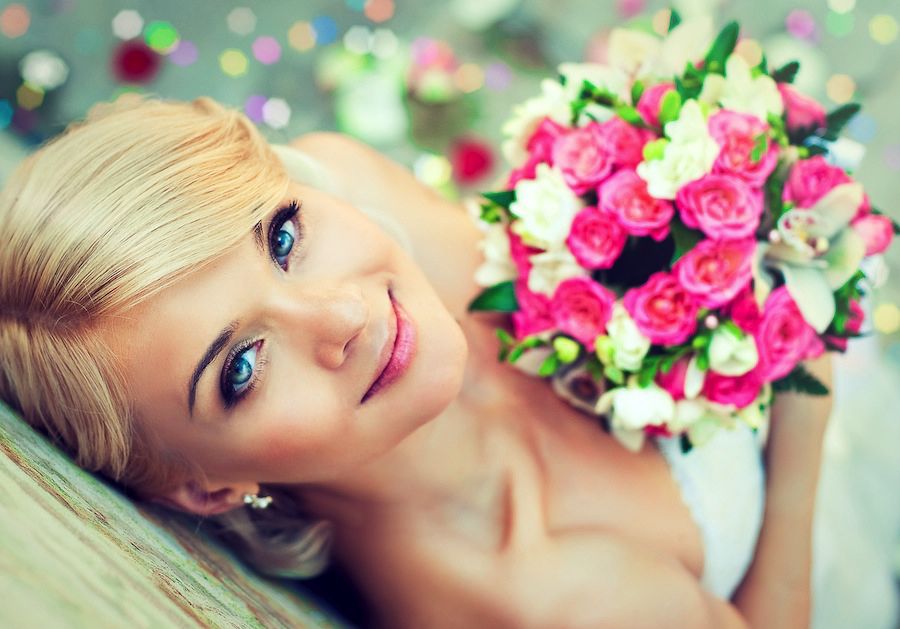 If possible, visit a skincare professional about six months before your wedding. They can assess your skin-type and advise you on a skincare regime to follow in the run up to your big day.
You've heard it a million and one times before but hydration is key. We all know that ideally, eight glasses of water a day is expected for glowing skin, but in the run up to your wedding, water-based foods can also help! Chomping down on a portion of watermelon, broccoli, lettuce and grapefruit will not only keep your skin in tip-top condition, but you may also drop a few lbs in the process. Try and get as close to the eight glasses as possible as well. Make sure if you do up your water intake, that you start about two months before the wedding. Drinking more water tends to have a detoxing effect on your skin, which means some impurities might pop up at first before you're left with glowing, clear skin. Make sure you allow time to get the toxins out.
As far in advance to your big day as possible, start exfoliating - and not just your face. Scrubbing down your entire body 2-3 times a week in the shower will remove dead skin cells, allowing your skin to breathe and ensuring an even base for your fake tan to adapt to. Once you get out of the shower, stick to a routine of moisturising your entire body. This may seem time consuming but your glowing, hydrated skin will thank you, and your face probably won't be the only part of your body on show. Pay particular attention to your arms and any other part of your skin on show. If your dress is backless, make sure you get someone to help you out.
After all the stress of organising a wedding, one would be inclined to treat themselves to a massage or facial the day before, to de-stress and unwind…..probably not the best idea! Using products on your skin leads to the possibility of an allergic reaction or facial breakout. If pampering yourself is still on the agenda, try scheduling your beauty appointments 5-7 days before your nuptials to avoid any such disasters.
If you take care of your skin leading up to the big day, you should be pimple-free but sometimes, no matter how hard we try, Mother Nature has other ideas. Check our top five spot stoppers for those pesky pimples in the final run-up to the big day. If you wake up on the morning of your wedding with puffy under-eyes, don't panic! All you need is cutlery and some cold temperatures! Place two teaspoons in the freezer and when cold enough, rest the head of the spoon under each eye for a few minutes until the puffiness has subsided. You are now picture perfect ready!
- Michelle Storey