You might think you don't need to worry about your hair the second you say yes, but depending on the condition of your it and if you get it coloured, it's never too early to start prepping.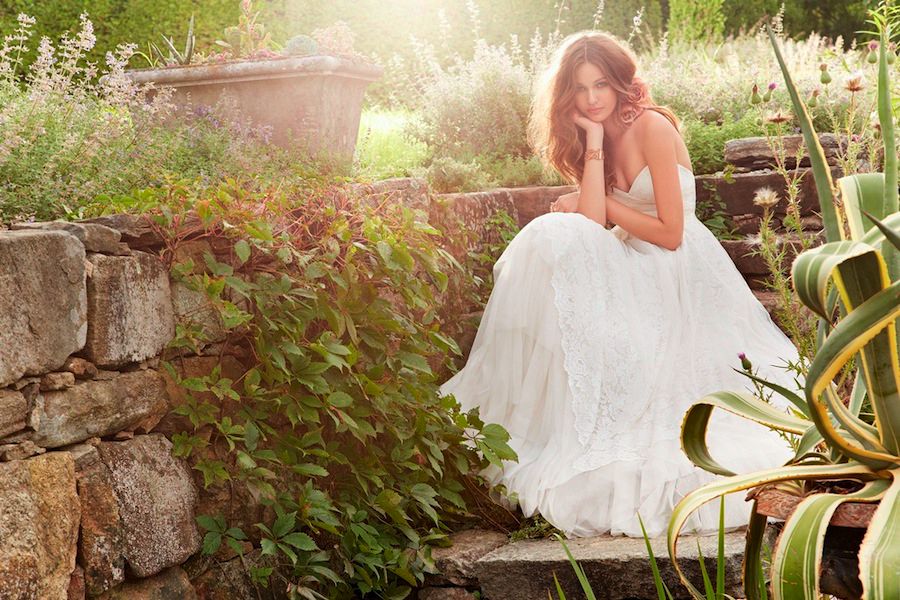 Your hair grows an average of half an inch per month. So if you have a year until you the big day, you can get almost six inches on your hair. Bear in mind you will have to factor in trims every two months to keep the hair healthy and prevent split ends. You should be thinking how long you will want your hair for your wedding. Talk to your stylist about a plan to grow your hair and how long you can get it to by the time the big day arrives.
Colour
If it's your first time colouring your hair or if you're changing your hair colour to something new, it's best to do this now to make sure you're happy with the colour. From there, you should get it done every eight weeks. It's advisable to book all your colour appointments now, particularly as you want the final one to land on the week before your wedding so it's fresh.
Hair trials
You should have your trial 2-3 months before your wedding to see how it looks. You will want to have plenty of time to change your mind about your hairstyle if you're not happy with the first one. Make sure you bring any accessories you plan on wearing on the day and bring any pictures you have for inspiration to help your stylist know what you want. Now is also the time to book your actual wedding day appointment.
Final countdown
Get your final cut or trim two weeks before your wedding to tidy up your hair but without taking away from the length.
You should also confirm your wedding day appointment to avoid any disasters of your appointment not being booked properly.
Have your final colour booked for the week before the wedding so it's at its freshest on the day.
With one week to go, soak your hair in coconut oil overnight and wash out the next morning. Coconut oil is renowned for being more effective as a conditioner than most synthetic ones. It repairs damaged hair and acts as a natural moisturiser for very dry hair.
Wash your hair the day before your wedding instead of the day of and leave out the conditioner, or only use a very light conditioner. Stylists say that freshly washed hair and very smooth hair doesn't hold a style as well as day old hair. This is particularly important for curls or an upstyle.
Image credits: Bride: JLM Couture | Hair down: Magnolia Rouge | Peach flower clip: Hairstyles Magazine